When It Actually Makes Sense To Check Out Of A Hotel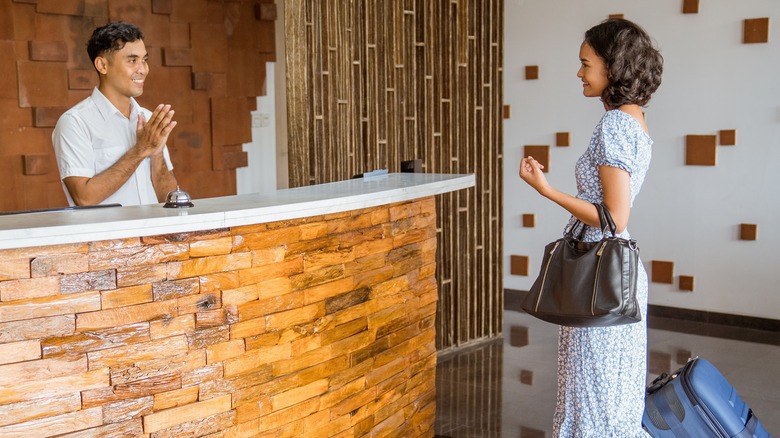 Odua Images/Shutterstock
In an age of booking apps and digital self-service platforms, the process of reserving a hotel room for work or pleasure has become a rather streamlined task. The U.S. hotel and motel industry is estimated to be worth more than $177 billion, according to Zippia, and a great deal of this success comes down to hotels being able to turn over guest rooms relatively quickly. Anytime a traveler books a stay, they're participating in a modern system of hospitality that revolves around an elevated standard of efficiency. So much so that the idea of formally checking out of a hotel after a stay can often feel like an antiquated gesture.
Many hotel guests choose to simply pack up and head out after their stay. Hotel staff typically expect it to be this way too. While a stop at the front desk remains an integral part of the check-in process at most hotels, the same can't be said for departure expectations.
Checking out of a hotel in person can seem completely unnecessary, but there are actually a few situations where it might make sense and benefit you as a guest. There are also instances when it could be considered a kind gesture to staff. Whether you need to discuss a charge, require a receipt, or are looking to help out with the housekeeping schedule, it may be worth your while to rethink that typical disappearing act after your hotel stay.
You can get ahead of any incorrect charges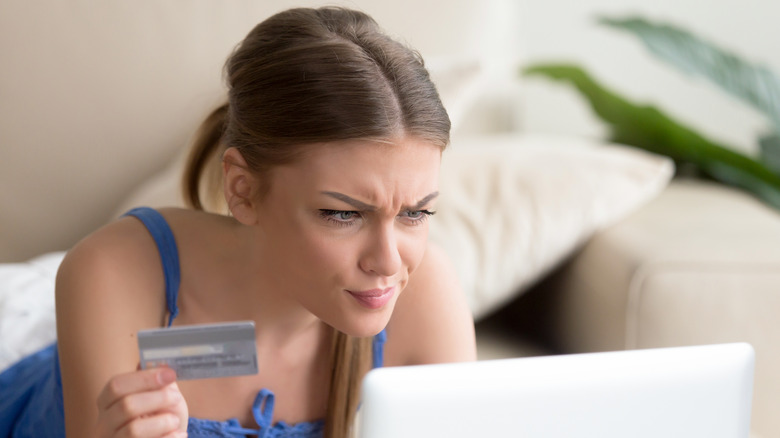 fizkes/Shutterstock
Leaving the hotel quickly and discreetly after a stay might seem like an easy option. That is until you get home and realize that you have a false charge on your credit card. This is a situation where checking out in person could make a difference.
Checking out of a hotel is an opportunity to get ahead of incorrect charges before they hit your card. It's a moment to review the bill with staff and dispute mistaken charges in real-time. This can save you hours on the phone with a credit card company trying to have charges reversed later.
An incorrect charge might be food service that wasn't actually ordered. This can happen when another guest accidentally lists your room on their order or the number is misread. It can also occur when the room you're staying in hasn't been fully processed for the last guest before you arrive.
Another tricky situation that you can potentially get ahead of by checking out in person is any false hotel minibar charges on your bill. These happen most often when minibars are censored and an item has been removed for too long. The opportunity to adjust the charge at the desk before you even leave the hotel can save you time and money. It also means you can get a receipt that will help you dispute any other issues that might arise after you return home.
Consider the courtesy factor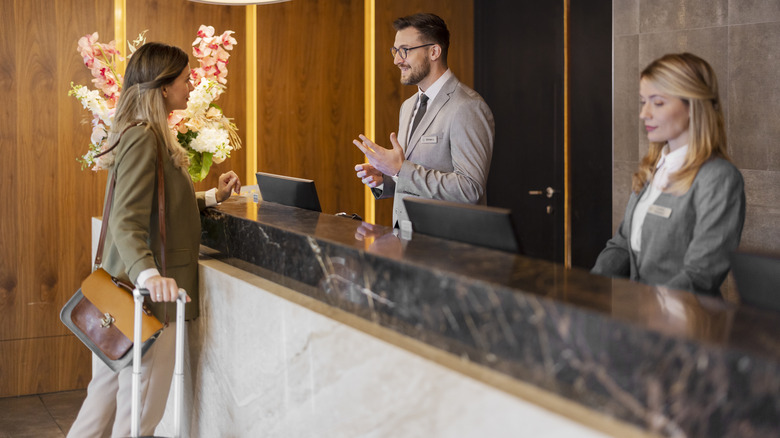 Pixelseffect/Getty Images
There is a common courtesy aspect to checking out of a hotel that is worth considering as well. According to IBIS World, the U.S. hotel and motel industry currently employs over 2.2 million people across the country. These roles can be demanding and housekeeping staff, in particular, are tasked with time-sensitive work.
If you plan on leaving your hotel before your official check-out time, it's a nice gesture to swing by the front desk and let the hospitality team know in person. This gives the housekeeping team a little extra time to get the room cleaned and ready for the next guest to arrive. It can make their day more efficient and provide added time for thorough cleaning too.
It's also a kindness to the person who has booked the room after you. When a hotel room is cleaned early, it can be available to future guests who could benefit from an earlier check-in. While those guests won't ever know you've made this effort on their behalf, the result of passing along a positive moment to others is still worth your while.
No, checking out of a hotel these days isn't the standard. It's not even expected in most places you stay. However, if you want to get ahead of unexpected charges or make things a little smoother for staff and future guests, it's something to consider trying the next time you book.