How To Claim Your Airline Miles After A Flight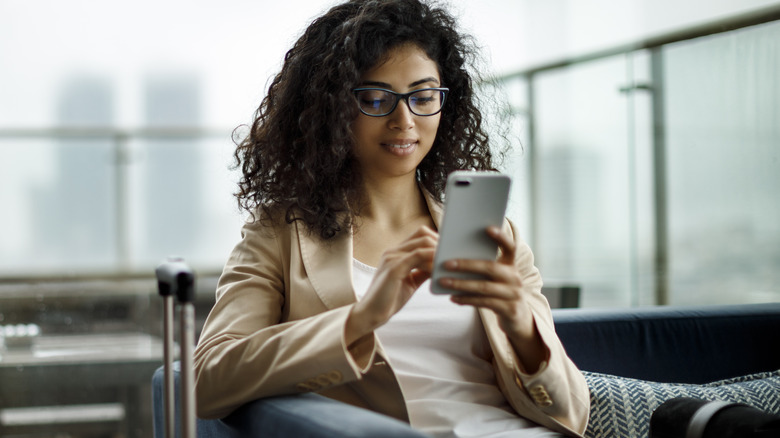 Damircudic/Getty Images
Collecting frequent flyer miles is one of the savviest travel hacks out there. Not only can you apply loyalty points to free or discounted flights, but accruing miles can unlock a whole world of perks over time. As you earn frequent flyer miles, you steadily climb the tiers of elite status with a particular airline or airline alliance. Elite status can mean free cabin upgrades, access to airport lounges, priority boarding, free checked bags, and more. If you're not collecting frequent flyer miles when traveling, you're leaving money on the table.
However, even the most ardent loyalty member can mess up from time to time. Whether you just forgot to punch in your frequent flyer number when booking the flight or someone else purchased the ticket, flying without earning points is painful once you've incorporated the strategy into your travel acumen. Thankfully, most loyalty programs of major U.S. airlines allow you to claim miles retroactively. However, the process of claiming these wayward miles depends on the airline.
Earn miles through both the airline and a credit card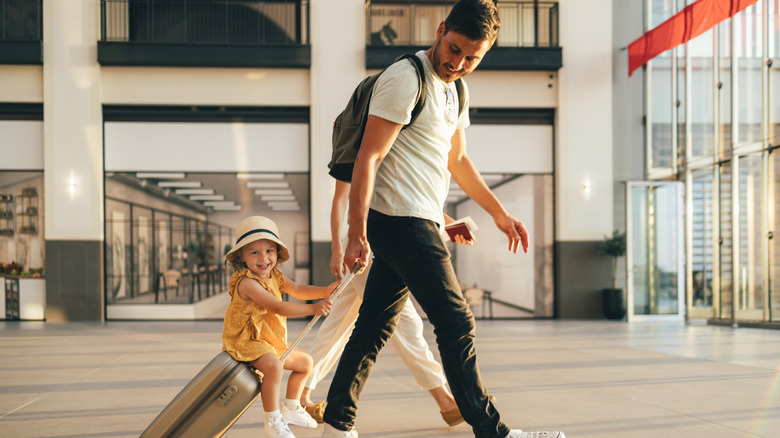 Miniseries/Getty Images
Airlines don't exactly advertise how to add your miles retroactively, but it's also not too complicated. First, you'll need access to your boarding pass and flight receipt to add your airline miles. Fortunately, digital boarding passes make this pretty easy, though we recommend keeping your passes in your phone's digital wallet to ensure they don't disappear after flying.
Since some travelers may not consider this, we should also mention that you can still earn flight miles directly through the airline, even if you purchased your flight through an airline-branded credit card. Some travelers may assume they're already earning, so they overlook punching in their frequent flyer number in the airline's member portal. But just because you're accruing points through the credit card purchase, you can still earn directly through the airline. This oversight may be another reason you'd need to retroactively add miles after flying.
Retroactive credit policies vary by airline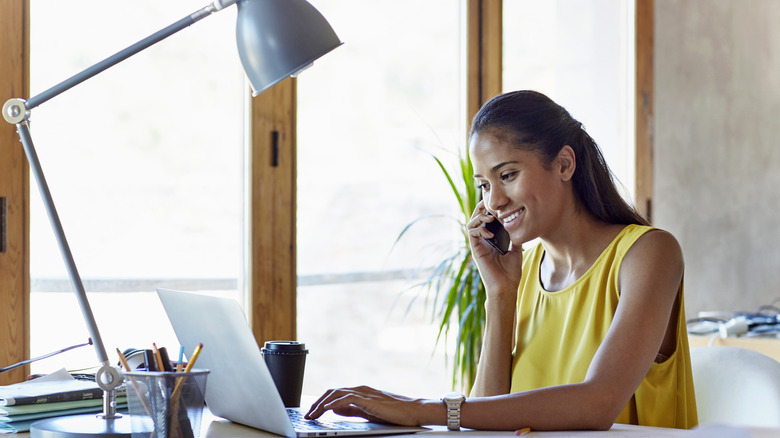 Morsa Images/Getty Images
Different airlines feature different policies — some stricter than others. For example, you need to already be a loyalty member to receive credit on some airlines, though most allow you to join after flying to retroactively earn miles. Alaska Airlines has some of the strictest policies. You need to be a current loyalty member while flying to request missing miles, and even if you are, the not-so-convenient process includes uploading your boarding pass and ticket receipt.
Other major U.S. airlines aren't as strict and make requesting retroactive miles pretty easy. You don't need to be a current loyalty member to earn miles retroactively through American Airlines, Delta, JetBlue, United, or Southwest. However, you'll need to become a member within 30 days when requesting credit from some airlines. As always, you should check a specific airline's terms and conditions before redeeming points, if possible.
To request miles, most airlines offer a convenient online form to fill out. For example, if you're a Delta SkyMiles member, you simply log into your Delta account and fill out the "request mileage credit" form. Similarly, for JetBlue, log into your TrueBlue account and find the "request points from previous flight" link. United, American, and Southwest offer similar easy-to-access online forms. Fortunately, you'll also have ample time to request your miles. With the exception of Delta, which offers a nine-month window to request miles after your flight, you'll have a full year to request your missing miles with the other aforementioned airlines.