What Is A Travel Coach And How Are They Different From Travel Agents?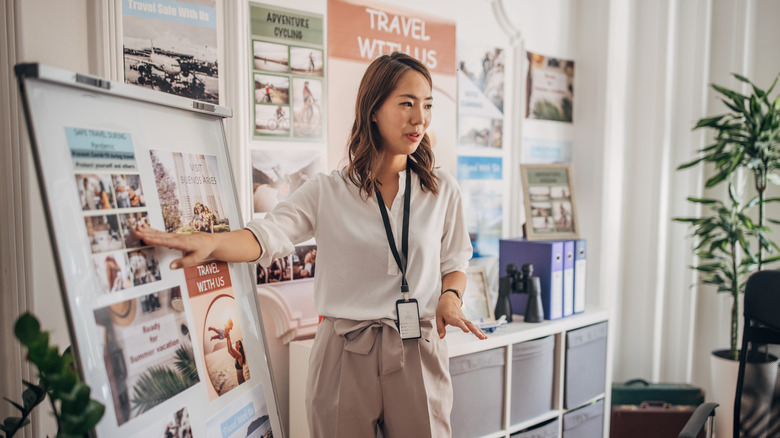 South_agency/Getty Images
When you think about getting some help with your vacation, the first person to come to mind might be a travel agent. A travel agent presents you with some travel options, helps plan your itinerary, and makes the proper arrangements, such as booking accommodation, while trying to earn a commission. You know, typical travel agent stuff.
A travel coach, on the other hand, is more of a life coach but for travel. While a life coach helps you navigate your life and career to hit your goals, a travel coach focuses on your travels. While travel agents zoom in on the details, a travel coach will guide you to have a bird's-eye view of your travel plans. In other words, travel agents deal with the whats and the hows while a travel coach deals with the whys.
And, while travel agents might go to a destination to experience what it offers travelers, a travel coach has traveled to or lived in the area for years. They most probably have been in your shoes before too. So, travel coaches know a destination — and your situation — better than travel agents typically would.
How a travel coach can help you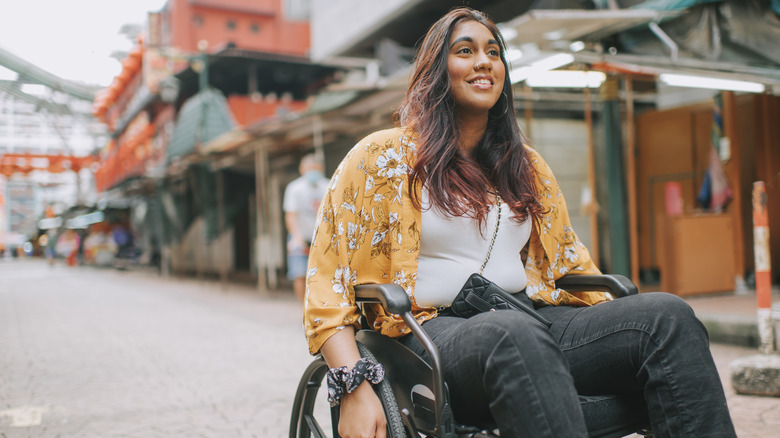 Edwin Tan/Getty Images
Travel coaches go beyond providing advice on destinations and booking travel arrangements, straddling the line between travel advisor and life coach. Most travel coaches are travelers with extensive experience and expert knowledge in a certain destination or way of traveling, such as cruising or backpacking. Some even specialize in a niche that you would be hard-pressed to find, such as traveling with food allergies or a disability, relocating, gap years, or volunteering.
They bring this subject matter expertise to the table to help you achieve your travel goals. And that's also a big reason they exist. "Travel coaches help people set intentions for their trips," Travel Coach Network founder Sahara Rose De Vore told The Washington Post. "When you can identify the 'why' for your trip, you can better decide where to go. You can also decide when to go, who to go with, how long to go for and what you need to do during your trip. That will help you gain the outcome, transformations and experiences you desire."
So, a travel coach can help you uncover the forces that are driving you to travel, whether that's for adventure, relaxation, family bonding, or other reasons. Another big part of these transformative travel experiences includes overcoming your fears — the fear of traveling, fear of being alone, or fear of the unknown. They guide you to process your fears and other travel issues and provide the tools necessary for you to overcome or solve them.
Finding a travel coach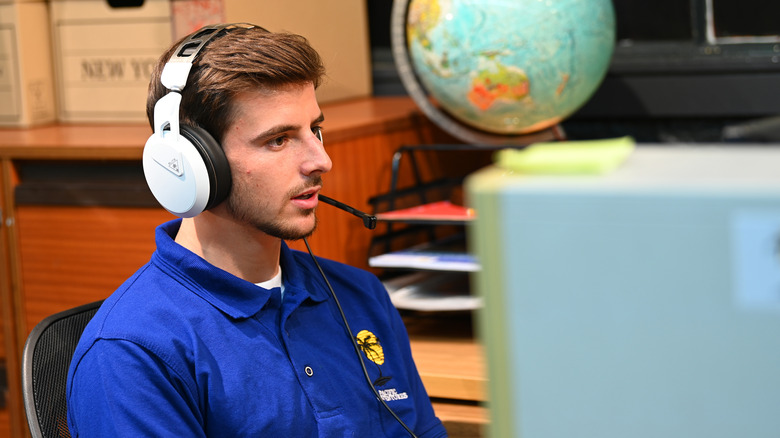 Joe Maher/Getty Images
Similar to travel agents, travel coaches can have certifications too. The Travel Coach Network issues such certifications and its database is a good place to start. Or, go to the International Coaching Federation (ICF) website to find or verify a coach. If you travel to know yourself more, improve, or grow, the Transformational Travel Council offers a list of travel coaches who can lead you down this path. And, if you enjoy crossing the pond to quench your travel thirst, the family-run Euro Travel Coach offers custom itineraries and travel coaching.
You can also ask for referrals from friends or acquaintances who travel frequently. Or go on Google and try searching for [destination] coach tour [minus] bus [minus] tours or similar keywords to find more relevant results. As always, your first find doesn't mean the final one. Do your due diligence: Ask for references, do an interview, and research their reputation. Try typing [name] + review or [name] + complaints on Google and see if anything comes up.
Expect to be asked many questions but also inquire about their travels and experiences. Once you find a travel coach you like, be prepared to shell out about $100 or more per hour. Their services don't come cheap, but remember you're paying for their time, knowledge, expertise, and tools. You could do it all yourself, but having a travel coach can eliminate the stress of travel planning and that might be invaluable to you.