What To Do If You Misspell Your Name When Booking A Flight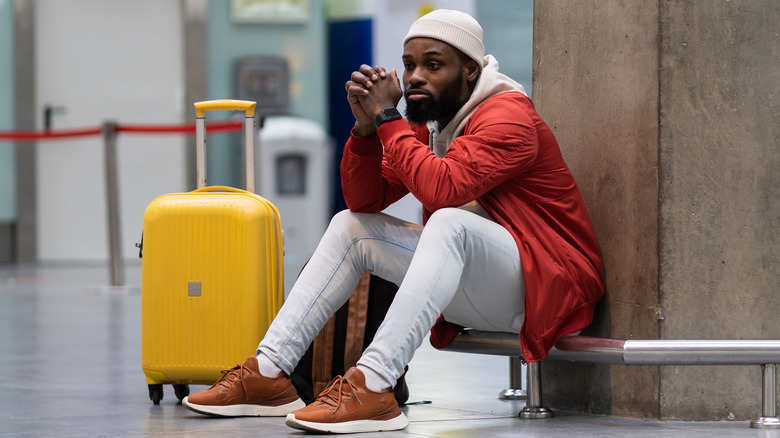 Dima Berlin/Getty Images
Anytime you go to book a flight online, there's a real possibility that you'll make an error. Not to worry, we've all been there. You think you've got everything in place and you click to confirm the booking only to look back and realize your frustrating mistake.
Whether you're in a rush or just overlooked a detail, these things happen. Even something as seemingly straightforward as your own name can get jumbled in certain scenarios. When this happens, there's no need to panic. Most airlines these days have straightforward options for correcting the situation if you've misspelled your name when booking a flight.
If you move relatively quickly, there shouldn't be a problem correcting minor name spelling errors. The goal is to identify the problem within 24 hours of booking your ticket. Within this timeframe, it's typically possible to cancel your ticket at the same price for a refund online. After that, you can rebook your flight making sure the spelling is correct this time around.
Try correcting the mistake on the airline's website or app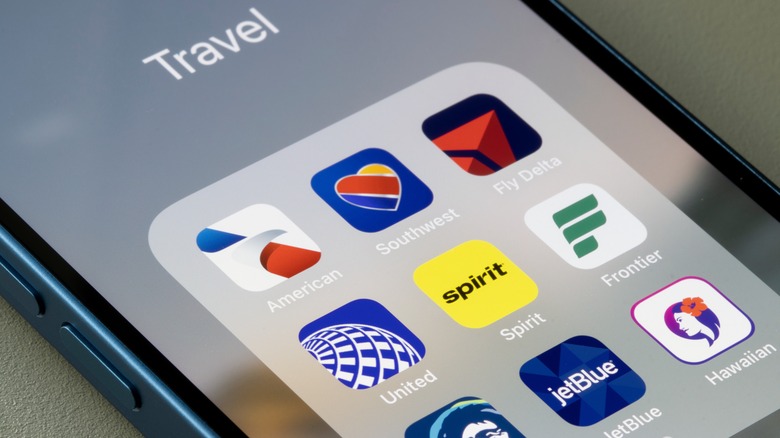 Tada Images/Shutterstock
Depending on the airline you've booked your ticket through, there's a good chance you can change your name on their website within the first 24 hours too. Southwest Airlines provides this service to passengers both on its website and through its app. However, it's important to keep in mind that this option is only available for making changes that are specific to misspelling a first or middle name.
Many airlines notoriously charge passengers for full name changes as well as those that occur outside of the initial 24-hour timeframe from booking. Fees vary per airline but can range anywhere from $125 to $200. The good news is, fees don't typically apply to minor name changes such as typos or inverted first and last names. Complimentary corrections are even available to passengers booking low-cost routes through carriers like Spirit Airlines.
If you've misspelled your middle name when booking your flight, you likely don't need to do anything at all. Airlines rely most heavily on passengers' first and last names. Some airlines don't print middle names on boarding passes even when it was included with the booking. While these typos aren't generally an issue, if you find yourself in doubt, it never hurts to give your airline a call and ask.
Adjust spelling corrections according to your circumstances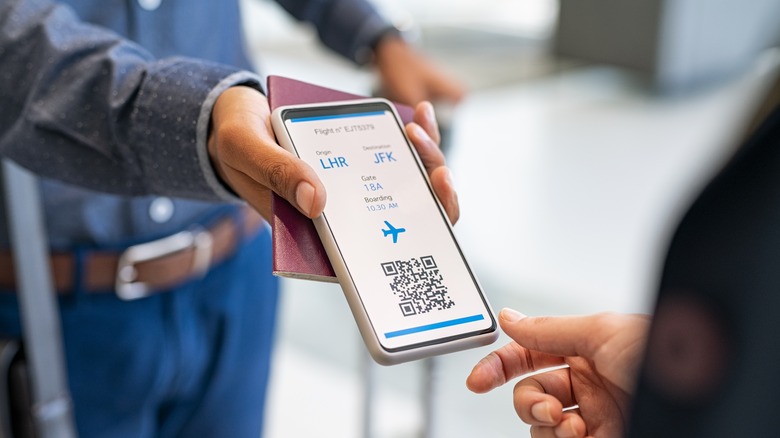 Ground Picture/Shutterstock
There are certain situations where you aren't going to want to overlook a name misspelling on a ticket, even if it's a simple middle name error. Travelers who are booking tickets and applying for TSA PreCheck will want to be extra diligent about making any necessary corrections. The Transportation Security Administration requires names to be an exact match between the reservation and the application to be processed successfully.
Once in a while, a misspelled name on a booked ticket isn't so minor and might require a more serious overhaul to correct. This can happen easily to passengers who have recently changed their last names after getting married or are re-establishing their family name. More significant name changes like these are typically permitted within the 24-hour timeframe from booking but often come with more documentation requests included. Some supporting documentation that might be requested includes a marriage license, a court order, a divorce decree, or a legal name change document depending on the circumstances.
Humans make mistakes and errors are bound to happen when you're booking flights. Fortunately, simple misspellings caught early are fairly easy to fix. A quick correction online, through an app, or over the phone with an airline representative should have you on your way in no time.