What To Do When Your Flight Is Diverted And How To Get Compensation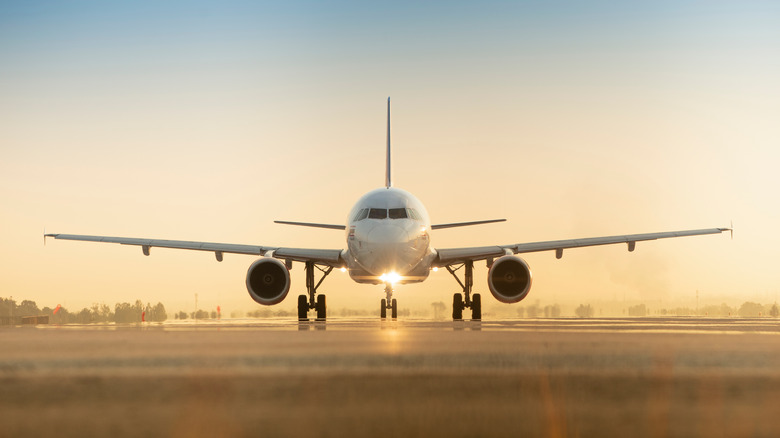 Wichudapa/Shutterstock
In 2017, 12,530 flights from major U.S. carriers were diverted. While that seems like a lot, it's a small percentage of the total of over 5.5 million flights that year. However, anyone who flies regularly has probably experienced a diversion.
There are many reasons why a flight might be diverted. A major one is the weather, particularly at the destination airport. Airlines check the weather before takeoff, of course, but mid-flight changes can cause diversions to nearby or not-so-nearby airports.
Other issues that cause an aircraft to divert are mechanical problems, troublesome behavior by passengers that may put other passengers, the crew, or the plane in danger, and passenger or crew health problems that cannot be dealt with in the air. Another reason to divert an aircraft is for safety due to incidents that happen on the ground. The best-known example is the grounding of all commercial aircraft in the U.S. on the day of the 9/11 attacks.
What to do when a fight is diverted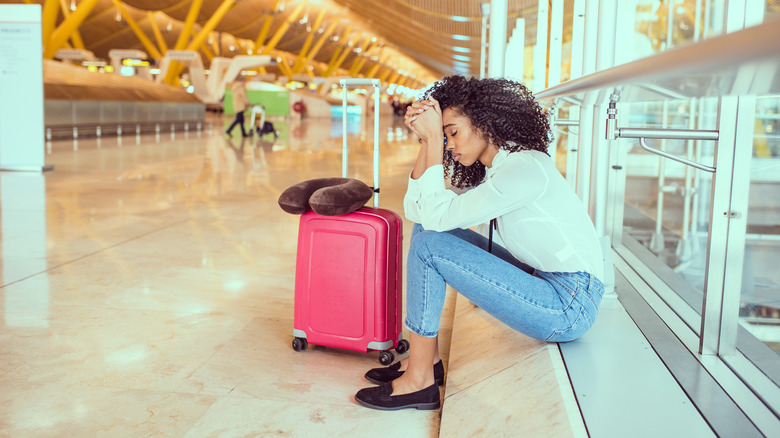 David Prado Perucha/Shutterstock
Here's how to find out why a flight was diverted. It's pretty simple: call the airline. Prepare for this by making sure your cell phone is charged and you have the airline's number. Ask for information on how long you're going to be grounded and what the plan is for passengers. This should go without saying, but don't disturb the crew if they're dealing with an emergency while you're still onboard.
Diversions range from being a minor inconvenience to a major headache depending on whether a flight can continue on its planned route or not and how long it is on the ground. The best-case scenario for the airline and passengers is that the diversion causes a short delay before the aircraft takes off again for its original destination airport. However, even a short delay can result in missed connections, so if you think this is going to happen to you, tell the crew or ground staff immediately.
In other scenarios, passengers may be transferred to a different aircraft, especially if the plane has landed at a major airport, or they may have to stay overnight somewhere. Most airlines will arrange and pay for approved accommodation. However, there is no federal requirement for airlines to do this in the U.S., so check with your airline directly. If you have landed close to your original destination airport, the airline may arrange for ground transportation to get you there.
Compensation for a diverted flight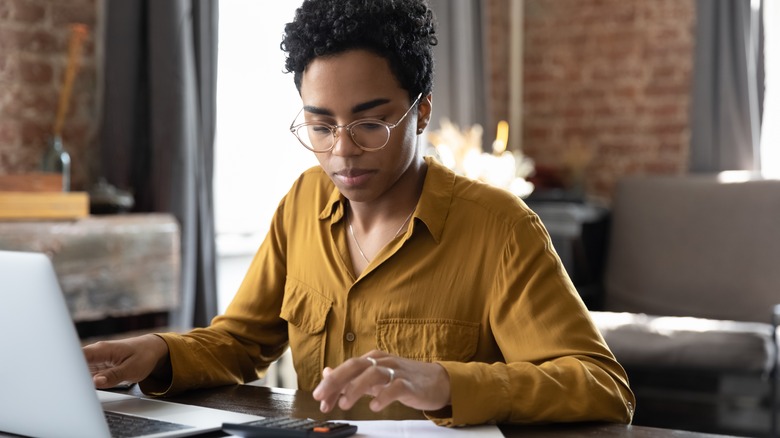 fizkes/Shutterstock
If your flight is diverted, are you entitled to compensation? In the U.S., no, you are not. Again, there is no federal law requiring the airline to compensate passengers for diversions or delays. You can ask the airline for compensation, but you may not be successful. An alternative is to book with a credit card, some of which offer trip-delay insurance of up to $500 for a delay of six or more hours. You should also check your travel insurance to see if you are covered.
If you're traveling within or out of the European Union (E.U.), or on an E.U. carrier to the E.U., the news is better. If your trip is delayed by three or more hours, you are entitled to compensation unless the delay or diversion was caused by extraordinary circumstances, such as inclement weather or strikes. The compensation amount depends on the distance traveled and is up to €600. You can claim on the official European Union website.