First-Timer's Guide To Cruise Ship Tipping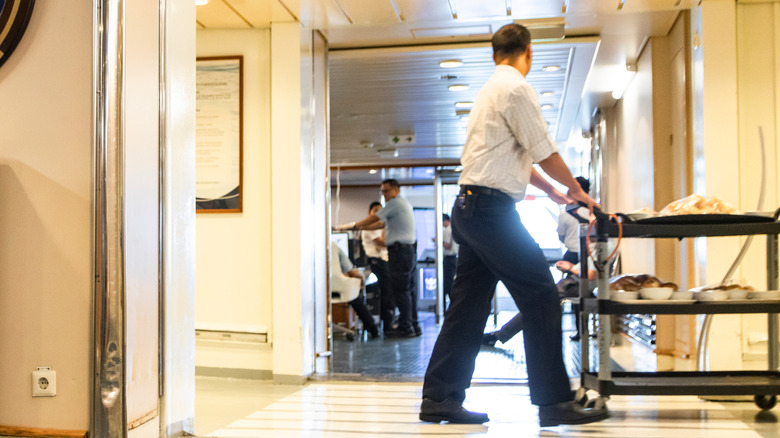 Benjamin Clapp/Shutterstock
You tip your housekeeper in a hotel, so do you tip them on a cruise? What about the waitstaff and the stewards? A cruise vacation should be relaxing and stress-free, but many people, especially first-timers, worry about who to tip and how much. Luckily, most cruise lines have policies in place for gratuities, taking away the confusion for passengers.
First, there are some cruise lines on which you don't need to tip at all. Luxury lines like Virgin Voyages and Regent Seven Seas Cruises take care of the gratuities for you, meaning that you don't have to think about bringing cash or adding tips to your bill at the end. However, if you're not on a luxury cruise, the ship's policies on tipping are usually transparent and easy to find on the cruise line's website or on the documentation you receive before you sail. And yes, you should tip if that's a question you have. Many of the crew rely on tips to supplement their income.
How much to tip on a cruise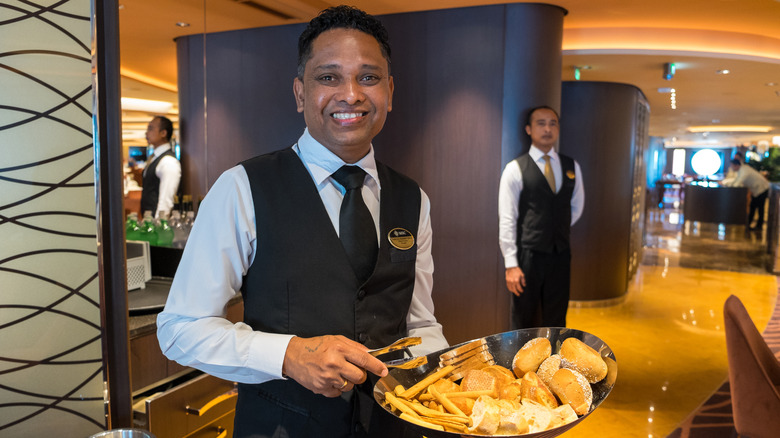 Salvador Aznar/Shutterstock
Many cruise lines automatically add tips to your onboard account or allow you to prepay your gratuities charge before you board the ship. Celebrity Cruises, for example, adds the recommended amount of between $17.50 and $21.00 per person per day, depending on your room.
Meanwhile, Carnival Cruises offers either a similar program or allows you to pre-pay, with charges of between $16 and $18 per person per day, again depending on the room, and with additional charges for beverages. Cruise lines give guests a summary of all charges to their account, often on the final night aboard. You can then dispute the gratuities charges or add to them if you feel you have been provided with exceptional service while onboard.
On river cruises, the recommended amount is similar, though this may or may not be added automatically to your bill. Viking Cruises adds $17 per person per day to your bill automatically, while Riviera Travel leaves it to travelers to give €8-12 per person per day at the end of the cruise. Please note that these charges may vary and you should always read the cruise fine print.
More about tipping on a cruise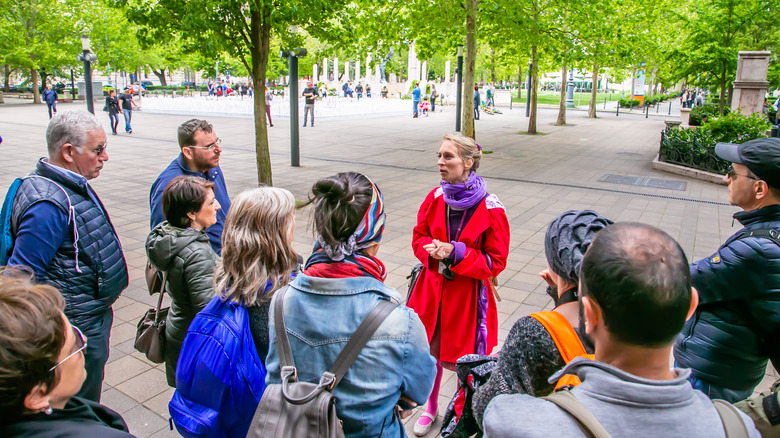 Fabio Michele Capelli/Shutterstock
Firstly, you can opt out of automatic tipping if you wish. To do so, you should go to guest services as early as possible during your time onboard the ship and inform them that you will be tipping on a case-by-case basis. If you wish to do this or to give additional tips for outstanding service, you are welcome to do so in cash.
Secondly, be aware that the daily service charges mentioned above are not the only tips you'll be expected to pay on a cruise. For example, in addition to the automatic gratuities that Celebrity Cruises add to your bill, they also add a 20% tip for beverages and spa services. This tends to be similar across the board on cruise lines, many of which also add tips for specialty dining. As policies vary between companies, be sure to read what the automatic service charge covers and carefully check any bills you get while onboard.
In addition, you should keep some cash handy for when you are off the ship. Porters, bus drivers, and tour guides should all be tipped. The recommended amount is $2 per bag for porters; $2 for drivers; and from $5 for a half-day guided tour. So who don't you tip? The captain and officers, and members of the management team, such as the cruise director.