How Much You Should Really Be Tipping Hotel Housekeeping?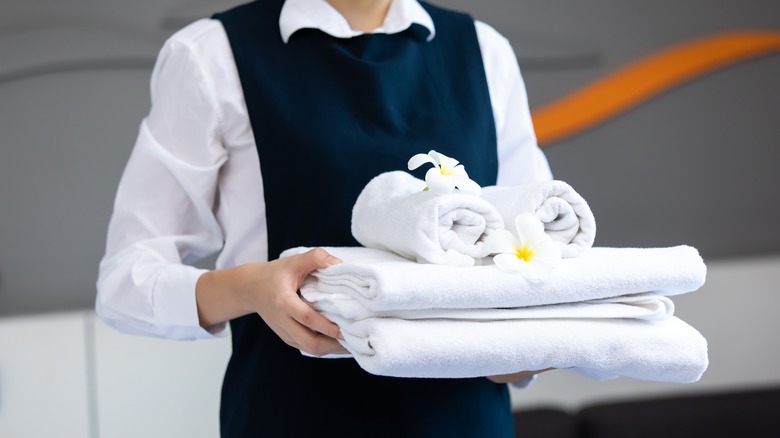 BigPixel Photo/Shutterstock
It's hard to imagine all the stories hotel housekeeping must have, but if you've heard even one ghastly tale, it's enough to know that they probably aren't paid nearly enough. Though most horror stories usually involve bodily fluids, popular Reddit threads also tell of housekeeping finding drug paraphernalia, personal intimate items, and even hotel guests who have passed away. And what are housekeepers paid for this? In the U.S., the average yearly salary ranges between $23,000 to 28,000  per year or roughly $12-14 dollars per hour. As you might be able to imagine, this would be difficult to stretch in most places in the U.S. , and in countries where the cost of living is lower, the pay can be even worse.
The good news is that you can make a small difference by leaving your hotel room in good shape each day — yes, their job is to clean, but it's just the nice thing to do — and tipping your housekeepers for their amazing work. But when it comes to tipping hotel staff, there are a few things to keep in mind. You should know how much to tip, where to leave it, and in what form.
Best ways to tip your housekeeper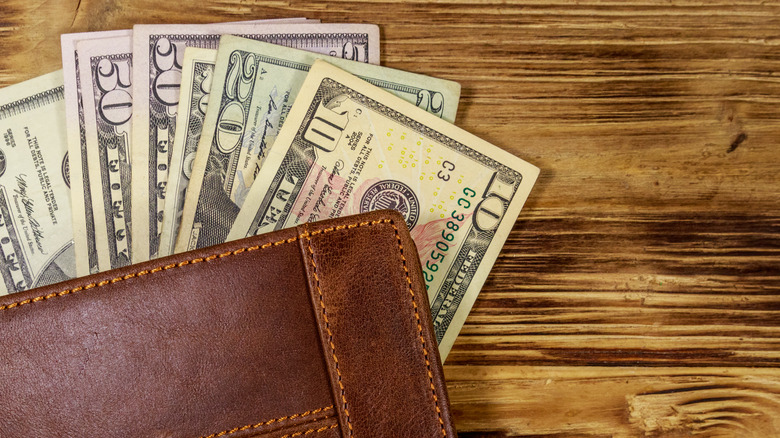 Olyasolodenko/Getty Images
Leaving a housekeeping tip isn't as simple as throwing down a five-dollar bill after your two-week vacation. There are some factors to consider if you want to leave an adequate gratuity. For how much to tip and when, leave a tip at the end of your stay that equates to an amount between $2-5 per day of your stay. So if they did an outstanding job and you stayed for five days, leave a $25 tip. If they went above and beyond and provided additional services like in-room breakfast, turn-down service, or made fun towel animals for your kids, consider leaving a little extra.
And, while it may seem nice to leave a gift like booze, food, or souvenirs, physical money is still the best way to leave a gratuity in most cases. You never know how helpful a bit of extra cash might be for someone. Especially in a world where the service industry often feels taken for granted, it's nice to be able to show your appreciation with a tip!
Other ways to help out your housekeeper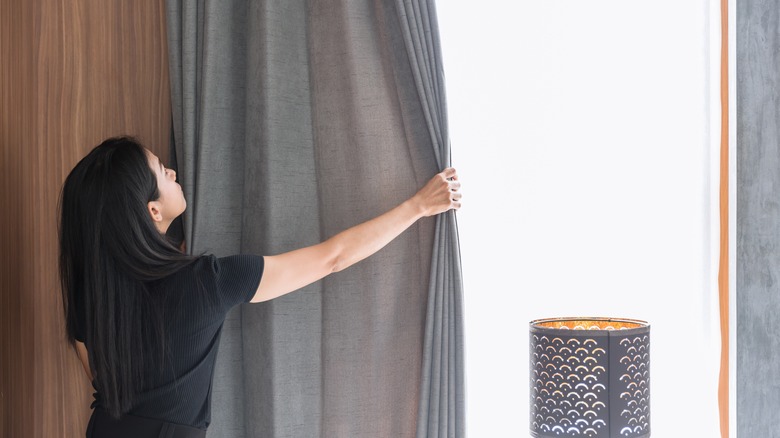 Quality Stock Arts/Shutterstock
Leaving your hotel room in a state of disarray can be taxing on hotel housekeepers. In addition to a tip, there are some simple ways to make their job easier when you leave. Some hotels will have directions for what to do with your dirty towels during your stay so they can save on water and energy used to launder them. But at the end of your stay, you can leave all your used towels in a neat pile in the bathroom or tub instead of scattered around the hotel room — saving housekeeping time and effort and so they don't have to touch your dirty towels. You should also leave the bed unmade, making it easier for them to strip the bed so they can wash the sheets. Don't go so far as to unmake the bed yourself, as some housekeepers have a system in place. Leaving it as is after you've woken up is good enough.
Place all of your trash in the bins in the room so they don't have to go around picking up after you, and — if you're in an area where bugs and pests don't take long to find their way inside in search of food — take your open food items with you. You may also want to open the curtains before you go since the housekeepers will do that anyways when they start to clean.