Disneyland Hacks To Save On Parking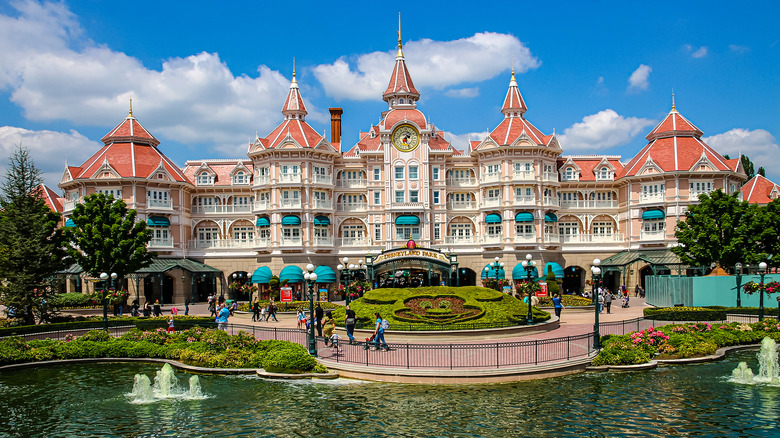 Ferreiro/Shutterstock
For those with a passion for all things Disney, having access to two exciting resorts in the U.S. is a treat. While Disney World happily hosts lots of East Coast travelers, California's Disneyland welcomes over 18 million visitors each year on the West Coast. In total, Disneyland offers visitors access to 500 acres of magical experiences across two theme parks, an entertainment and dining district, and three resort hotels.
Compared to Disney World's 27,000 acres, water parks, many resort hotels, and four theme parks, Disneyland is an experience tailored to a more comprehensive timeframe for travelers. While it might be possible to see most of Disney World in a week, Disneyland is designed to be enjoyed over just a few days. The experiences are different, but something both parks share is pricey on-site parking options.
Theme park parking at Disneyland is set at a per-day price separate from park entrance fees. Those who don't anticipate parking costs could be unpleasantly surprised by the expense. Fortunately, options exist to reduce the cost of parking at Disneyland with some planning.
Visitors can save money by choosing to purchase a parking spot for the day at hotels near the park. Many hotels on Harbor Boulevard don't require a reservation to secure a spot in their lot. It's more cost-effective than resort parking and is accessible with a phone call to the hotel. Smartphone apps like SpotHero also offer options to purchase those same hotel parking spots digitally at just the touch of a button.
Consider the benefits of Downtown Disney parking and local transportation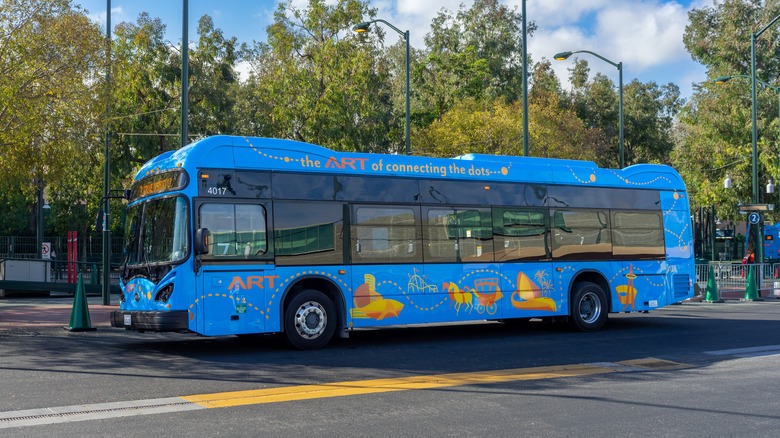 Felipe Sanchez/Shutterstock
Setting your sights on Downtown Disney parking is another great way to save during your theme park visit. This area is the resort's entertainment hub where shopping and dining are always within reach. While it's important to keep track of time when parking here, affordable options are available.
The first hour of parking at Downtown Disney is $10 for all vehicles. After that, it's possible to earn three hours of complimentary parking as long as guests make a purchase of $20 at a local shop or restaurant and have validation to prove their stay. Some locations even offer guests five hours of free parking with validation.
Travelers that are planning on staying in the Anaheim area but don't want to worry about parking costs at Disneyland can choose to utilize the local Anaheim Resort Transportation Shuttle System instead. Single-day and multi-day passes are available to the parks and shuttles run every day of the week. Options to purchase shuttle passes online in advance of a trip make the process that much more convenient for park visitors.
Invest in Magic Keys for long-term savings on parking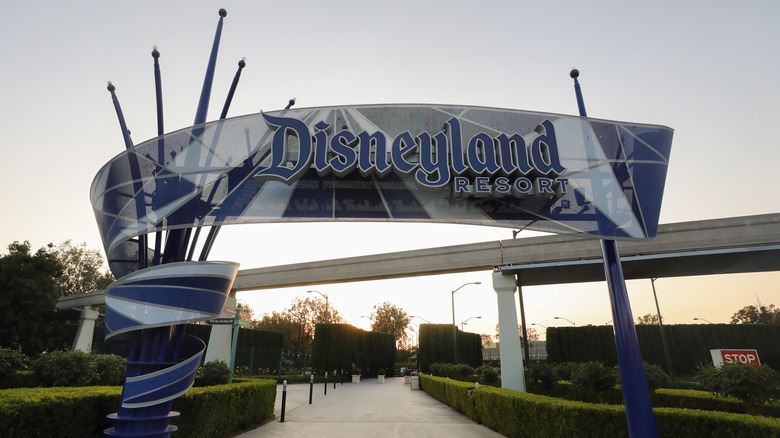 Mario Tama/Getty Images
If you're a traveler that knows you'll be spending a lot of time visiting Disneyland's parks over the course of a year, investing in the resort's version of an annual pass could save you significantly on parking in the long term. Disneyland offers guests specialized annual pass options known as Magic Keys. Depending on what tier you select, there are certain parking perks included.
The highest tier available to purchase through the annual pass program is the Inspire Key Pass. This program offers pass holders discounts on everything from photos and dining to entertainment and merchandise in addition to the park entrance. Free parking is also offered through this pass at the Toy Story lot, Mickey and Friends lot, and the Pixar Pals lot.
The next tier available to guests is the Believe Key Pass. The parking benefits for those that purchase this type of pass include 50% off standard parking costs with the exception of block-out days. The third tier option is the Enchant Key Pass. This pass type offers guests 25% off standard parking exclusively at the Toy Story lot on every day except block-out days.
Enjoying time at Disneyland doesn't have to include hefty parking fees. Taking some time to plan ahead can make a huge difference in your travel budget. When you save money by parking strategically in and around Disneyland, it means there's always more to enjoy spending in the parks.