Rejection-Proof Your Passport Application By Avoiding These Mistakes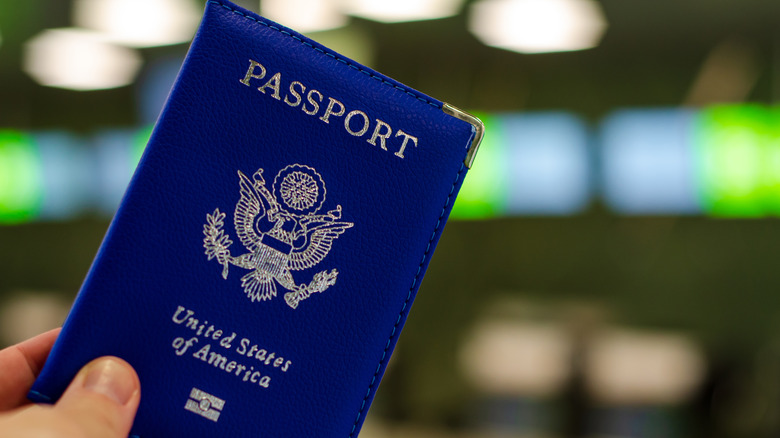 Lutsenko_Oleksandr/Shutterstock
After months of planning and years of daydreaming, you're finally ready to take that once-in-a-lifetime trip abroad. Maybe you've been training to hike the Great Walks in New Zealand, or you're ready to set sail on a three-week European river cruise. The very last thing you'd expect is a paperwork error to derail your overseas trip.
All the meticulous planning and finesse budgeting in the world can't help you if you don't possess a valid passport to travel overseas. Unfortunately, simple errors in your passport application can cause the application to be rejected or delayed — a very rude awakening to dream vacation preparations.
There are a few questions worth asking and mistakes to avoid to ensure your passport isn't rejected: Can I fold my passport application? Should I take the passport photos myself? What happens if I misspell something on the application? By knowing the answers for avoiding mistakes, you can help make your passport application rejection-proof.
Filling out your passport application carelessly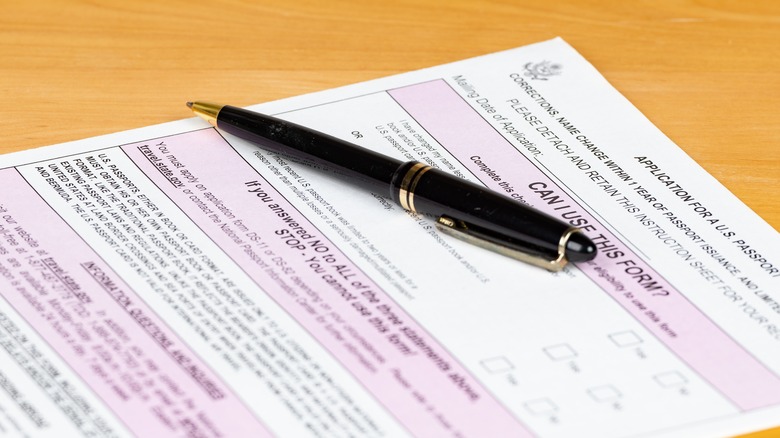 CLS Digital Arts/Shutterstock
A passport application can be rejected for very simple mistakes, and it's a definite no-no to cross-out, white-out, or make any corrective marks to your application. For this reason, the U.S. Department of State suggests using its online Form Filler to fill out your application versus printing the application out and completing it by hand. When you use the Form Filler tool, the only handwritten parts of the form include your signature and date. This may help avoid application rejections or delays due to sloppy or illegible handwriting.
Fortunately, if you do make a careless mistake, such as misspelling your place of birth, you can make the correction using a DS-5504 form. While the process is free, the mistake could still delay your passport application. To help ensure you avoid mistakes, take your time and utilize the Form Filler to prevent any handwriting-related issues. And definitely proofread the application a few times before submitting.
Messing up your passport photo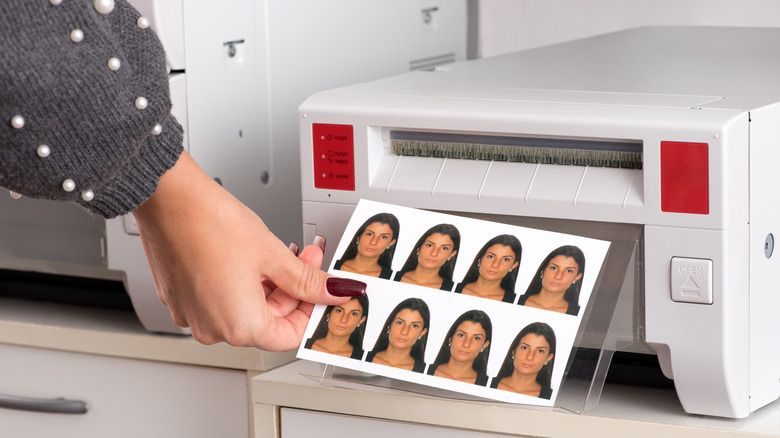 Photology1971/Shutterstock
Along with careless mistakes, usable passport photos can also create problems with your application. Most cases of rejected passport photos involve applicants taking photos of themselves instead of having the photos professionally taken. Bad-quality images, the wrong head size in relation to framing, non-neutral facial expressions, the wrong colored background, and wearing eyeglasses are all reasons for rejecting a passport photo. Given all the specifics for acceptable photos, it's probably worth the time and a few bucks to have your passport photos professionally taken.
To avoid any damage to your passport photos, you may not want to fold your passport application when mailing it. While there's nothing technically wrong with folding your passport application, your photo may be rejected due to damage or creases due to folding.
Carefully submitting your info correctly with professionally taken passport photos can help rejection-proof your application. Of course, you'll also need to be mindful of your timing. Leave yourself enough time before your departure date for processing and passport delivery. Processing alone can take 10-13 weeks for non-expedited services.  Also, if you're renewing your passport, you should probably renew at least six months before your passport expires, as some countries require six months of validity. The only thing worse than a rejected passport (with time to fix it) is a rejected passport at the airport.