Stopovers Vs Layovers (And Why One Could Supersize Your Sightseeing Time)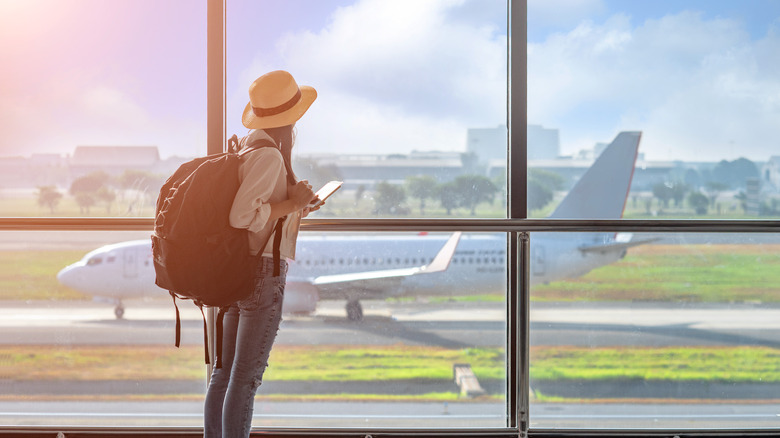 Iam_Anuphone/Shutterstock
While you may use the terms "layover" and "stopover" interchangeably, there's a clear distinction between the two travel terms. When long-haul traveling, a layover can be a time-consuming nuisance, while a stopover can be a trip-enhancing opportunity for savvy travelers. And the trend of taking advantage of stopovers is quickly catching on.
The timelines that differentiate between a layover and a stopover can vary by airline, but typically, a layover is considered a connection lasting under four hours between domestic flights and under 24 hours between international flights. As you probably know, layovers are common (often more common than we'd like). Overnight layovers are also pretty common, especially when traveling abroad, but even these longer layovers rarely (but sometimes) provide enough time to benefit travelers.
A stopover is simply a layover that lasts over 24 hours. For flexible and adventurous travelers, stopovers can provide excellent sightseeing opportunities while you travel to your final destination. And some airlines and travel agencies are now providing unique opportunities to integrate stopovers into your travel itinerary.
Check airlines for stopovers in hub cities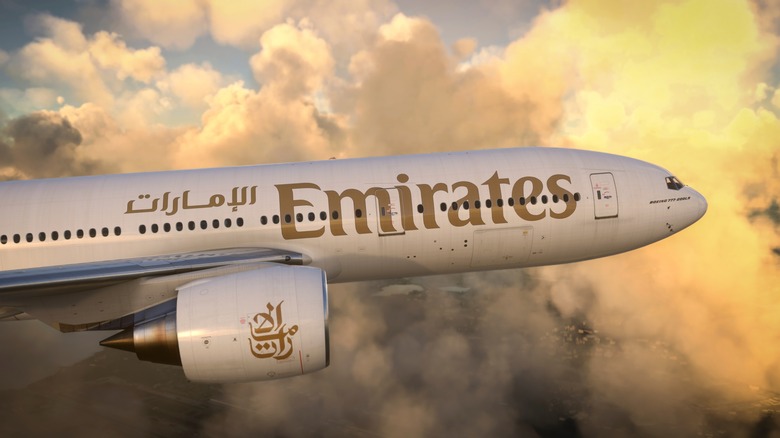 Miguel Lagoa/Shutterstock
When done thoughtfully, stopovers can provide you with awesome sightseeing opportunities or mini-vacations within your bigger travel plans — for super cheap. In essence, you're traveling to a city without paying extra to travel there. For flexible travelers, stopovers can enhance an oversea travel experience, and many airlines are happy to accommodate these stretched-out itineraries. In fact, some airlines (and tourism associations) advertise their stopover opportunities.
When booking through a specific airline, you'll typically have the opportunity to include a stopover in the hub city of that airline. For example, Emirates offers stopovers in Dubai, Turkish Airlines provides stopovers in Istanbul, Iberia stops in Madrid, and Singapore Airlines invites travelers to explore Singapore.
In fact, some of these airlines, such as Singapore Airlines, offer stopover packages, which may include hotel stays, airport transfers, and compliemntary tours for one flat rate, or an airline may provide discounted rates to entice travelers to stay a while. While stopover policies vary by airline, many stopovers can range from 24 hours to a full week, offering you plenty of time to explore.
Search for stopovers manually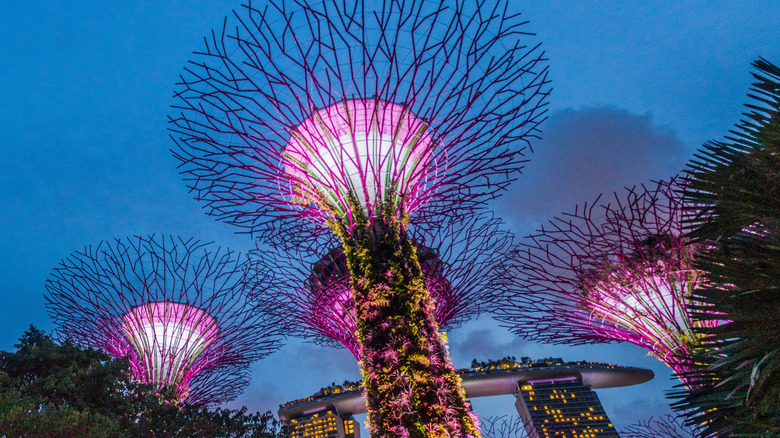 Matyas Rehak/Shutterstock
You can also create stopover itineraries without booking through the airline, and stopovers aren't completely limited to hub cities. Many online travel agencies (OTAs) make it easy for travelers to explore stopover opportunities. It usually only takes a few steps to explore cities that may provide a stopover.
First, search for your preferred round-trip flight as you normally would. Once you receive the results, you'll see a few cities that host connecting flights in various itineraries. Choose the city you'd like to explore and begin a new multi-city search. Enter the stopover city between your departing and arriving destinations, then compare prices. You can probably find airfare prices comparable to your round-trip flight. However, you may need to adjust the length of your stopover to find value.
While searching manually is an option, some OTAs now specialize in finding stopover destinations for you. Airwander is an excellent tool for flexible travelers. You simply type in your route, and Airwander will provide you with available stopover options with different itinerary prices. In some instances, adding lengthy stopovers can actually save you money. Similar to Madrid's historic downtown or Singapore's Gardens by the Bay, lower airfare for more travel is definitely a sight to see.