What Is A Cruise Visa And What Do You Need To Apply?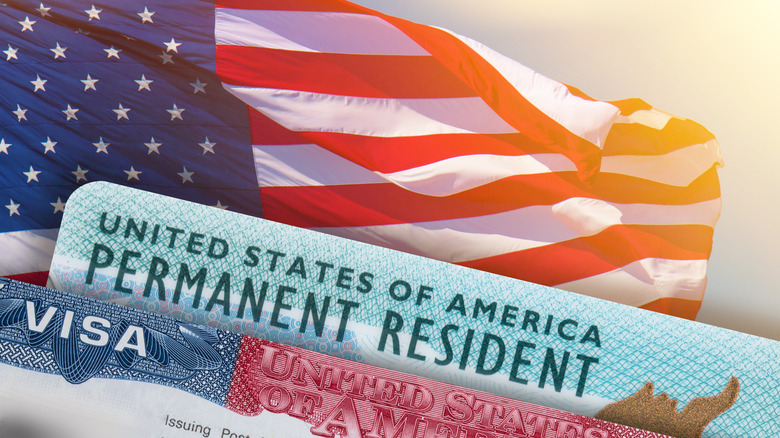 Artiom Photo/Shutterstock
Travelers looking for a luxurious and comprehensive resort-style experience at sea frequently choose to cruise. From the variety of onboard activities and entertainment options to the buffets, casinos, pools, and themed parties, hitting the high seas in style can be exciting. Cruising is a popular way to travel and prior to the pandemic, the global cruise industry was serving nearly 30 million passengers annually.
The convenience of cruising can be a big part of the appeal. However, cruising can be more complicated than passengers initially expect depending on the ports of call on the itinerary. Beyond needing a valid passport to travel, cruise ship passengers might also require a cruise visa. This happens when the countries they are exploring along the way have specialized entry requirements in place.
A cruise visa provides the same credentials for a traveler as a traditional visa. It's an endorsement that is attached to a passport after an application has been approved. A cruise visa gives a cruise ship passenger the right to enter another country for a specific amount of time, and for a particular purpose.
Not every international port of call requires a visa, but some do and not having a visa in place before your cruise can create a highly disappointing scenario. It's up to cruise ship passengers to know if their itinerary requires a visa application before setting sail. It's important to never assume that the cruise line will handle the details of a visa on your behalf.
Securing a cruise visa when you discover you need one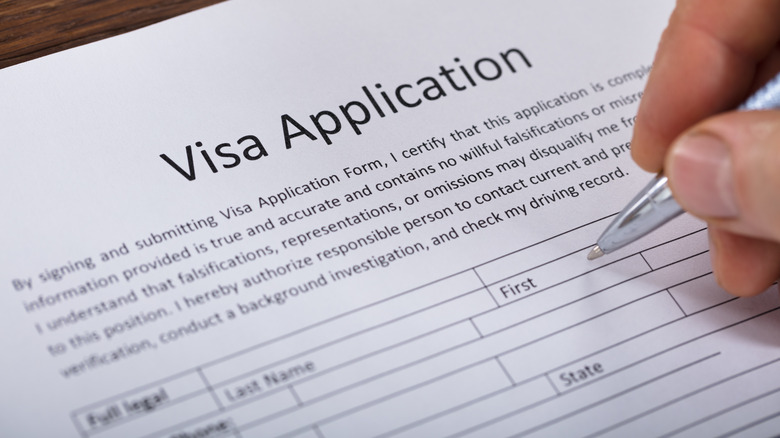 Andreypopov/Getty Images
Determining whether ports of call require a visa is essential after booking a cruise. Each international destination is unique, so travelers might need more than one visa before setting sail. U.S. citizens have a convenient resource for verifying requirements through the U.S. Department of State Bureau of Consular Affairs. A quick country search offers up the information needed to determine if a cruise visa is currently necessary for your trip.
Not all travelers plan on disembarking at every port of call. However, even those staying on the ship at an international destination that requires a cruise visa will want to take the necessary steps to secure the visa before traveling. This keeps passengers legally secure in the event they must disembark unexpectedly such as in the case of an emergency.
What's needed to obtain a visa is going to be slightly different for every destination. Many visa applications come with fees required. While some visa applications can be completed entirely online, others ask applicants to mail in specific forms.
Cruise passengers have options to apply for their cruise visa directly through a country's consulate when looking to secure documentation prior to sailing. Another option available if you don't want to overlook any essential details or documents is to consult with a travel agent. Many travel agents specialize in cruises and having an expert help walk you through the application process can be extremely helpful.
Give yourself the gift of time in the application process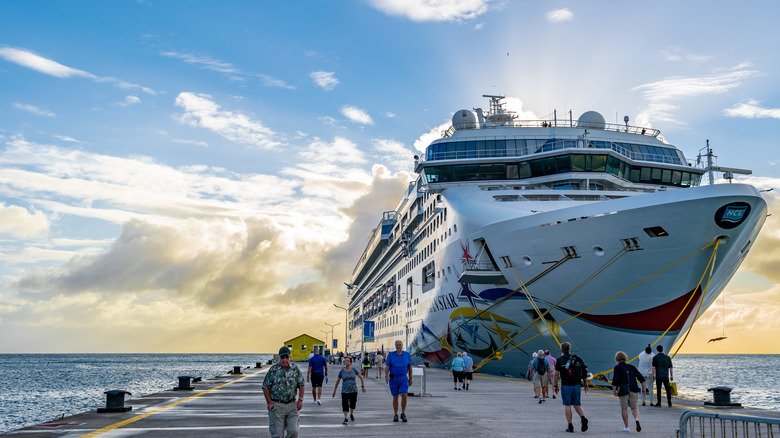 Enrico Powell/Shutterstock
When applying for a cruise visa, make sure to set aside plenty of time. It's easy to assume a visa will be quickly processed because it's different from a passport. Unfortunately, the time it takes to get from the initial visa application to having it in hand can be as unique as each country's requirements.
Starting the visa application process as soon as possible is always a good idea. You'll want to make sure you have enough time before traveling to take care of any visa photos, mail-in documents, or special requirements countries might request within their applications. At ports of call where a visa can be obtained upon arrival, early planning gives cruise passengers time to gather the documents they'll need when they disembark.
Travelers will also want to keep in mind that even at a port of call that doesn't require a visa, entry isn't always guaranteed with standard identifying documentation. The expiration date on your passport might be the ultimate reason you can't enjoy an international destination. In many countries that don't require visas to enter, a cruise ship passenger's passport must be good for six months past the entry date to be considered valid.
Knowing you're soon going to be cruising is exciting. Don't let overlooking a cruise visa take away from the experience. Be sure to plan ahead so you can make the most of the fun and explore ports of entry freely and legally.