Disney Cruises Vs Carnival: Why The Higher Price Tag Is Worth It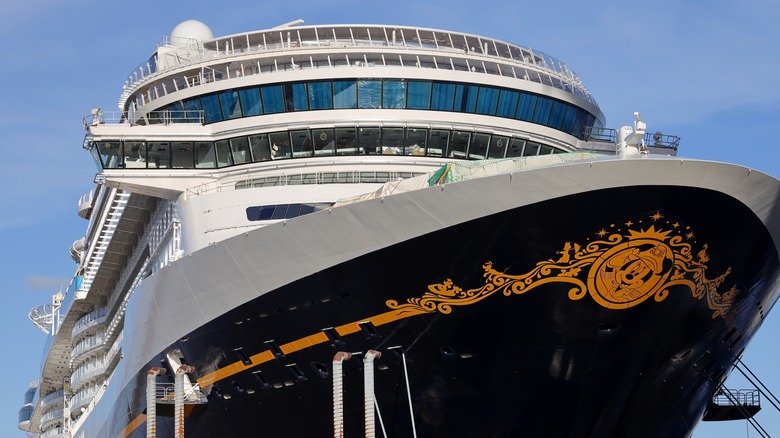 MartinLueke/Shutterstock
With a media empire and world-famous theme parks, Disney is probably the undisputed leader of globally recognized entertainment. At sea, however, Disney is a smaller fish in a bigger pond. Disney Cruise Line first set sail in 1998, and after 25 years, the Mouse still only helms five cruise ships. Although a few more Disney ships are on the horizon, their fleet is a fraction of Carnival Cruise Lines, which currently operates 24 ships.
Carnival Cruise Lines' first ship sailed in 1972, which means it's been sailing for twice as long as Disney. But does Carnival's fleet size and operational experience matter when it comes to creating a memorable cruise experience? Sure, it can. Currently, Carnival Cruise Lines offers more routes and features more varied itineraries. Compared to Carnival, Disney cruises are pretty limited. But variety doesn't necessarily translate to quality.
While Disney cruises are comparatively more expensive than Carnival's, Disney cruises feature the immersive and imaginative world-building that reflects Disney's commitment to production value and service. There's absolutely nothing wrong with Carnival cruises, and if you're on a tight budget, Carnival may be a perfect choice. However, if you're wondering if Disney's higher price tag is worth it, you'll first need to consider the magic of Disney.
Diverse and interactive dining experiences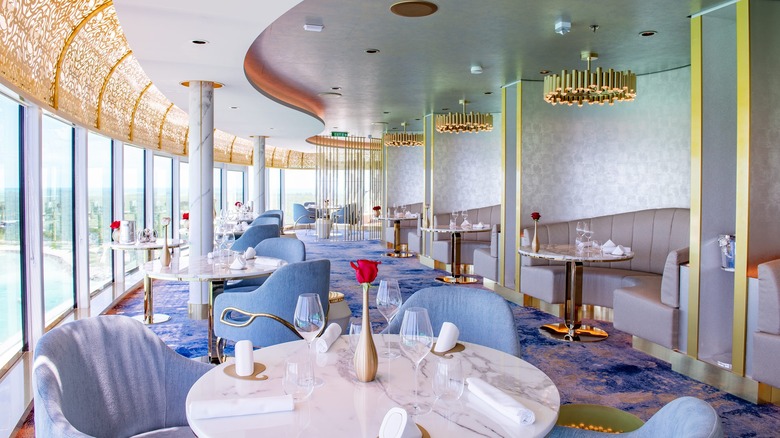 Mark Ashman/Disney
When comparing Carnival and Disney cruises, the dining experience helps represent many of the other differences between the two cruise lines. Both cruise lines provide complimentary meals for breakfast, lunch, and dinner, as well as buffet options and more formal dining experiences at specialty venues. However, Disney's overall dining experience is truly unique.
Carnival keeps dining pretty simple. Passengers can choose between a set time to dine each night at the same table or choose a flexible time within serving times at any available table. Disney, on the other hand, serves up a multi-sensory, themed affair in diverse atmospheres. Throughout the cruise, passengers rotate restaurant venues, meaning you'll experience a different menu and dining environment each night.
However, as a reflection of Disney's dedication to above-and-beyond service, you'll keep the same wait staff as you rotate among the restaurants. Throughout your trip, your server will know the dietary restrictions, preferences, and names of your party. As you can probably imagine, Disney's dining experiences are more interactive than Carnival's. Also, it's worth mentioning that Disney includes soda and juices in their meal package, which is something to remember when considering its higher price tag.
Spacious and thoughtfully designed staterooms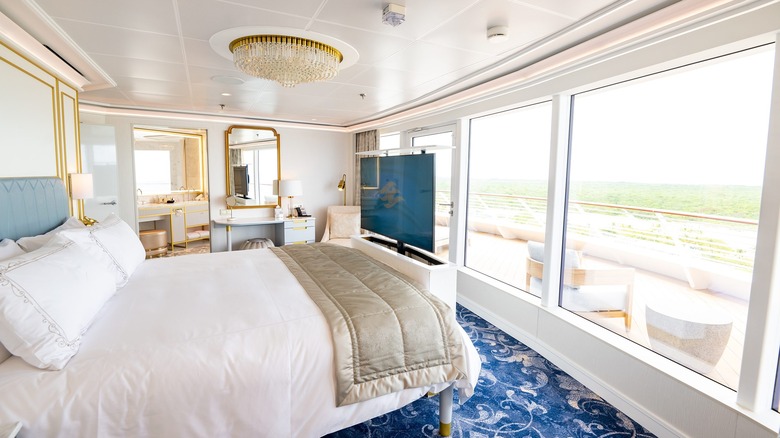 Disney
Both Disney and Carnival cruise lines offer passengers a range of cabins (or "staterooms", as Disney refers to them), including inside and outside cabins, cabins with balconies, and suites. The cruise ships also offer group accommodations with connecting rooms. While both cruise lines provide spacious accommodations, Disney's attention to detail is still trademark Disney.
All of Disney's staterooms, including the most budget-friendly accommodations, feature blackout curtain dividers in rooms. For families, this simple addition can make going to sleep with kids easier, as well as add a bit of privacy in tight quarters. The stateroom bathrooms are also thoughtfully laid out, with split rooms between the bathtub/shower and toilet. In addition, Disney's inside staterooms feature LED portholes that offer real-time ocean views, with occasional visits from Disney characters like Flounder from "The Little Mermaid."
If you choose a Disney suite, you'll also receive more bang for your (more costly) buck. Not only does Disney offer some of the most luxurious suites at sea, but Disney Concierge passengers enjoy exclusive access to a private lounge, concierge services, and an extensive media library. 
Superhero-level youth programming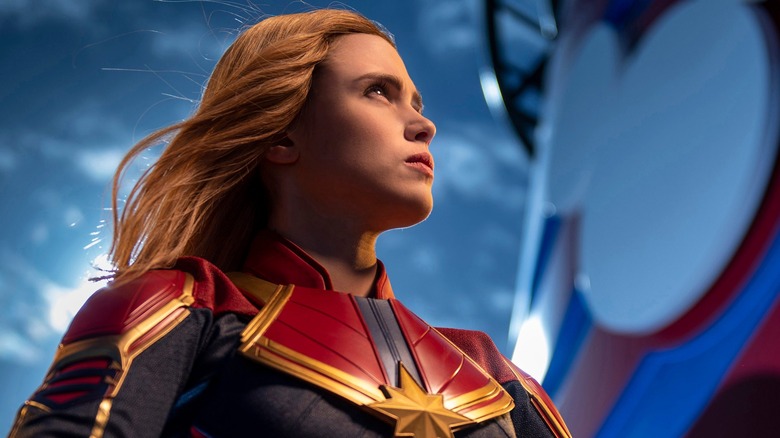 Kent Phillips/Disney
Although Carnival provides plenty of quality youth programming, it's hard to compete with the Mouse. For kids aged 3 to 12, Disney ships offer an Oceaneer Club and Oceaneer Lab, which provide supervised, age-appropriate activities for different age groups. As you can imagine, the Disney kids' clubs immerse young passengers into storylines and activities straight from their favorite Disney movies. Depending on the ship, young passengers can attend Marvel Super Hero Academy, hang out in Andy's Room from "Toy Story," or become part of the "Star Wars" universe.
Disney Cruise Lines also provides youth clubs for teens and tweens. For tweens and younger teens, the Edge youth club features lounges for kids to hang out, watch movies, play games, dance, and DJ. Also, Edge facilitates daily counselor-led activities such as ship-wide scavenger hunts, role-playing adventures, and more. For teens aged 14 to 17, Vibe also provides teen-only lounges, which feature high-tech media rooms, modular furnishings, dance floors, and stage areas. In addition, teens enjoy access to their own exclusive teens-only sun deck, which features splash pools, misters, and deck games.
Carnival also offers quality kids' clubs and youth programming through Camp Ocean, but Disney is world-famous for entertaining kids (and adults). How can you compete with saving the galaxy or sailing with your favorite Disney princess? Both cruise lines provide for-fee nursery services, but only Disney offers nighttime babysitting services for its youngest passengers.
Magical experiences for adult passengers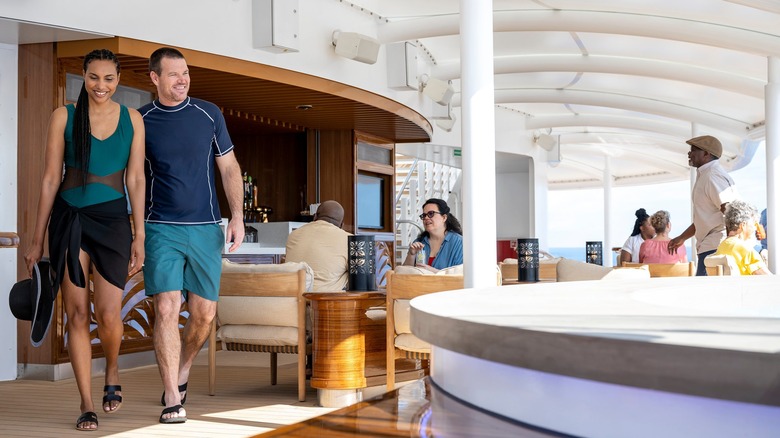 Amy Smith and Mark Ashman/Disney
Disney cruises are geared toward family vacations with family-friendly programming, while Carnival cruises cater to passengers looking for a more party atmosphere. Regardless of the ship, you'll find plenty of bars and lounges on Carnival cruises, as well as opportunities for adults to participate in scheduled activities during the day. Carnival also features casinos on all its ships, which turn into a hub of activity at night. Disney ships do not feature casinos.
While Carnival caters to vacationers ready to let loose on the high seas, Disney also accommodates its adult passengers. Although Disney cruises may welcome a higher percentage of seafaring kids, Disney does a remarkable job of creating adult-only atmospheres to ensure everyone enjoys their vacation.
During the day, Disney's Quiet Cove Pool is a kid-free oasis that features a large pool, whirlpools, and lounge chairs. On some Disney ships, it also boasts relaxing waterfalls and wade pools. You can actually grab a cocktail from Cove Café to enjoy poolside. Although not as quiet, Disney's After Hours is a nightly sectioned-off district for adults to sip cocktails and socialize at sophisticated bars, lounges, and lively dance clubs.
While Carnival undoubtedly boasts more bars and lounges, the nightlife on Disney cruises stirs in a little Disney whimsy and sophistication into the experience.
Can you put a price tag on magic?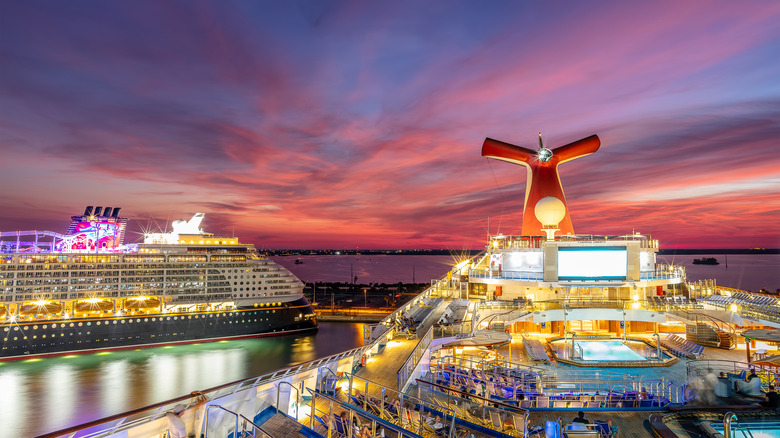 SeregaSibTravel/Shutterstock
Price will always be a consideration when traveling, regardless of your budget. And when it comes to sailing for cheaper, Carnival Cruise Lines is definitely the more budget-friendly option. Carnival also disembarks from more ports, which may translate to cheaper airfare, keeping overall vacation costs lower.
However, it's hard to argue with Disney's dedication to creating a magical, memorable experience for passengers of all ages. Much like its theme parks, Disney's attention to detail, incomparable production quality, and service-oriented approach can transform a vacation into a uniquely Disney experience.
While both cruise lines boast quality dining options, kid-friendly programming, spacious accommodations, and world-class entertainment, Disney's trademark pixie dust enhances all its offerings. From Disney characters casually interacting with young passengers to interior staterooms with LED portholes, the sophisticated whimsy of Disney is what makes it Disney. It's just hard to put a price tag on magic.