Here Are The Requirements For An EU Blue Card (And What You Need To Apply)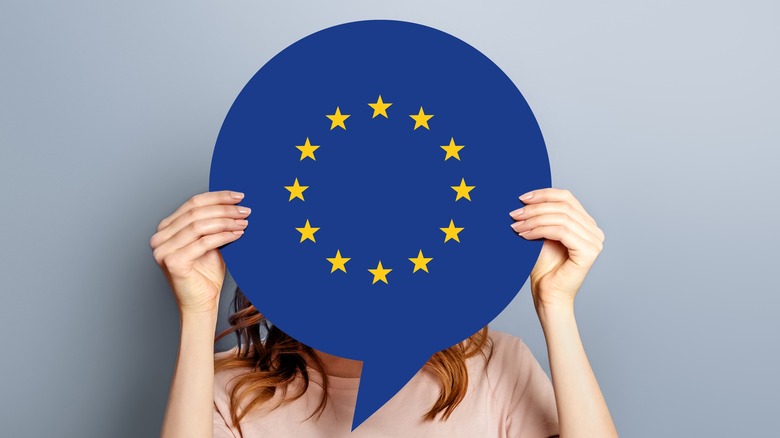 E.Va/Shutterstock
Moving to the European Union (E.U.) can be a great opportunity for those who are looking to live in one of the most vibrant, diverse, and progressive regions in the world. With an E.U.-wide market of goods and services, high-quality education systems, modern infrastructure, and access to some of Europe's most exciting cities, living in the E.U. promises an enriching experience like no other. However, it is not easy to do so without a work visa or permit, such as an E.U. Blue Card which allows non-E.U. citizens to live and work legally within certain countries for up to four years at a time with renewable terms available after that period ends.
Acquiring a Blue Card isn't easy though. E.U. member states require a comprehensive list of documents in order to process the application and it can take several months before you get word of your application status. To make it easier to understand the process and what is required, here is what you need to know!
What is an E.U. Blue Card?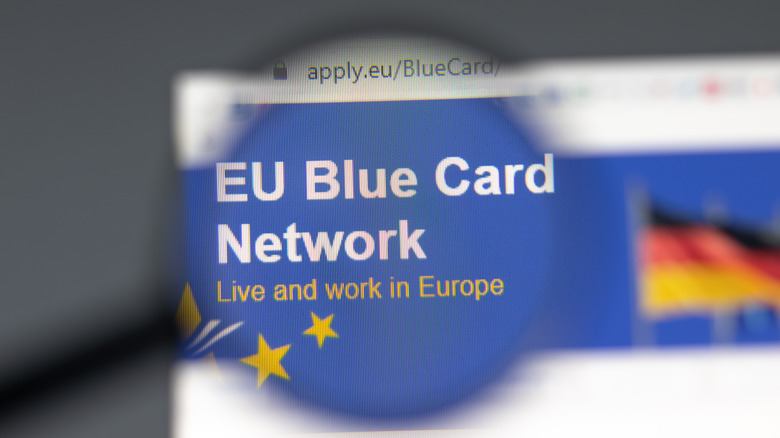 Postmodern Studio/Shutterstock
The E.U. Blue Card is a type of work visa that allows non-E.U. citizens to live and work legally within certain E.U. Member States. The option was launched by the region in mid-2009. The system was instituted to encourage highly educated individuals with in-demand skills — who are non-E.U. citizens — to relocate to the E.U. This is meant to accomplish two primary objectives: to improve the region's competitiveness in global markets and boost economic growth. It's also intended to encourage immigration that would bring down the average age across E.U. countries. Since many countries are facing ever-aging populations with fewer new citizens to replace them, this increases the burden on young people to support the old. Increased immigration is one solution to this issue.
Though it is still difficult to acquire a Blue Card, recent changes have been made to make it a bit easier. Previously you had to earn about 1.5 times the average salary of the residents of the country to which you are applying but now it can range between 1 to 1.6. Additionally, instead of a minimum 12-month contract, applicants now only need a 6-month contract. Refugees and asylum seekers will also have greater access to this work visa moving forward.
How to get an E.U. Blue Card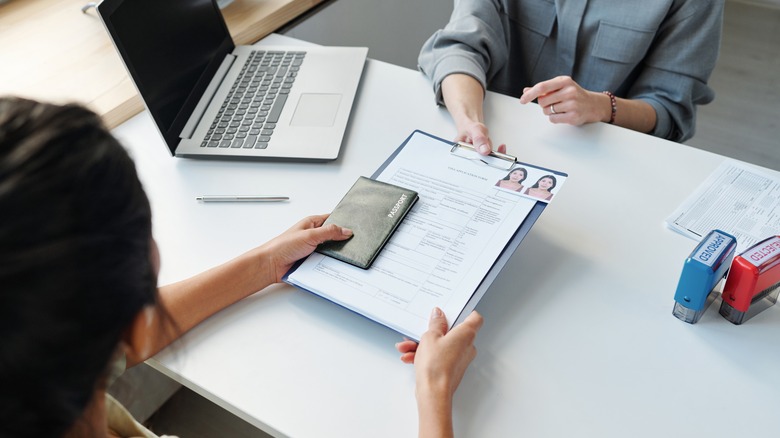 AnnaStills/Shutterstock
To obtain the E.U. Blue Card, one needs to meet certain criteria and submit an application packet to the relevant E.U country's embassy or consulate in their home country or current place of residence outside of Europe. When submitting your application you will need a valid passport, an employment contract or offer from an E.U.-based company where the applicant intends to move, proof that you meet the educational requirements (a college education) or equivalent experience, evidence of health insurance valid in E.U. countries, passport photos, your CV or resume, and a completed application form.
Once these documents have been submitted, the E.U. country will then review the application and make a decision on whether to issue the Blue Card — generally a maximum of 90 days after receipt of the packet. The applicant may just receive an entry visa at this point and once they enter the country they will finish the process at an immigration office. As for the cost to apply, the price ranges from country to country but can cost anywhere between €55 to €550, or around $58 to $580.