How To Apply For A Work Visa In Italy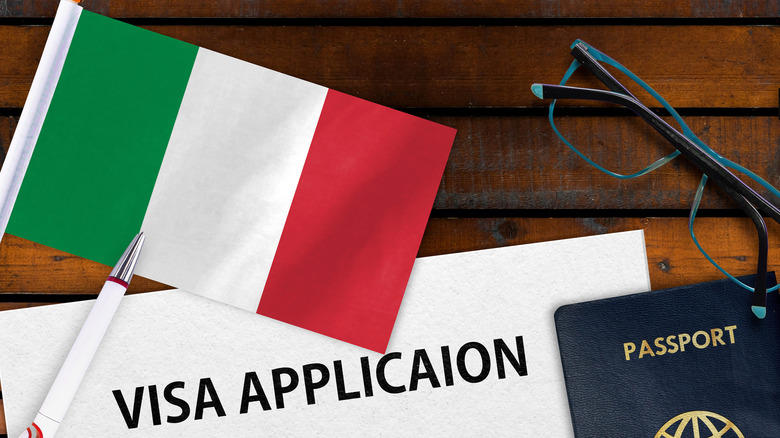 GagoDesign/Shutterstock
If you've ever dreamed of working and living in the captivating country of Italy, in order to apply for a work visa, submitting your application is just the start of a much longer, more complex, and more detailed process before it is even approved. It's important to note that this procedure takes quite a bit of time, so planning ahead well enough in advance of setting foot on Italian soil to start your new job or if you're already in Italy and decide to stay beyond your permitted 90 days, is a crucial step. The Italian government also places a cap on how many foreigners can apply for jobs in Italy annually (Decreto Flussi, aka flow decree). Applying before the quota is reached and the window is closed is another vital step.
If you're a non-EU citizen, who was recently offered a position by a company in Italy, or you're already in Italy and are staying longer than three months and plan to work there as well, you will first need to be hired by or already be working for an Italian employer who will then need to apply for, on your behalf, an Italian work permit (nulla osta) at their province's immigration office, per the U.S. Embassy & Consulates in Italy. Once your employer receives the work permit, they must provide it to you and to your local Italian Consulate before you can apply for your work visa (aka Long-Stay, National, D-Visa), which must be done within six months of receipt.
Submitting your Italy work visa application, and your next steps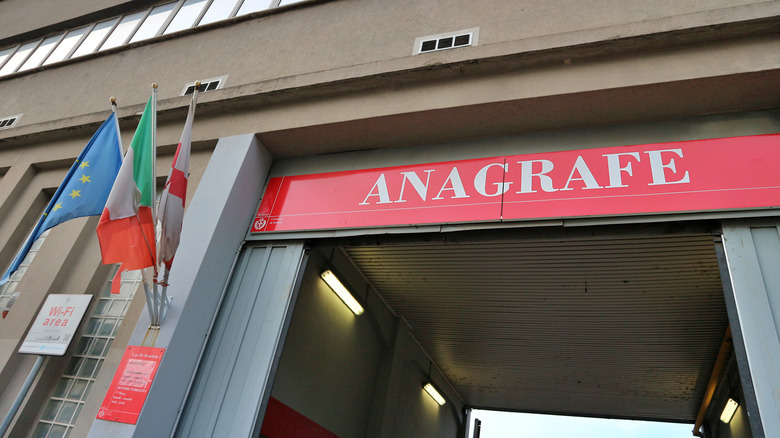 lmascaretti/Shutterstock
After receiving your official work permit from your Italian employer, your next step is to prepare all the supporting documents required for your work visa application, (which is also your entrance visa into Italy), before submitting it at your local state Italian Consular office in person. You cannot apply for your Italy work visa anywhere but within the state you live in, as this information must match your passport information and is digitized onto your work visa and entered into both the U.S. and Italy government databases. The application process can take up to 30 days and you'll need to pay a fee.
After being approved for your Italy work visa, you have six months to collect it from your local Italian Consulate and arrive in Italy. However, within eight days of arriving on Italian soil, you'll need to apply for your Permesso di Soggiorno (Italian Residence Permit) through the Italian post office (Poste Italiane) in person where you'll be residing. An additional fee will need to be paid for this permit. A receipt letter of your application will be provided to you and your application will be submitted to your resident police station for processing. It's important that you keep the receipt of your application for your Italian Residence Permit on your person in a secure place at all times, as it proves you can legally stay in Italy until you receive clearance.
The police come knocking and your Italian language is put to the test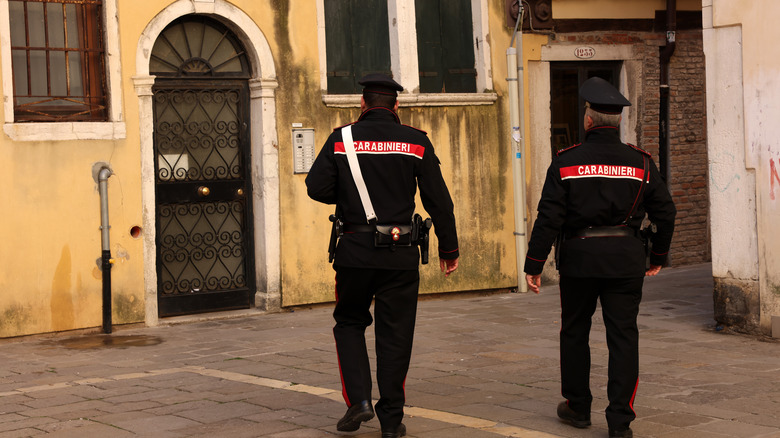 Adam Berry/Getty Images
It's important to note that things are done at a much more relaxed pace in Italy than in the United States. Living life comes before work, and enjoying it is Italy's motto. That being said, don't expect the police to arrive with your residence permit shortly after your application. Depending on the province and town you are living in, local police station residence checks can take anywhere from one to several months, and it comes without warning. When they do come knocking on your door, they will come into your place of residence, require proof that you are who you say you are (passport, work visa, etc.), and will ask several questions, which they write down on a form. That form is then processed, and typically within one month, you will need to check with your local Ufficio Anagrafe (Civil Registry office) who will then provide you with an electronic ID card proving your residency in Italy.
That card, along with your work visa provides you as a non-EU citizen the right to work, live, and play in Italy beyond 90 days. However, if your employment contract is for one year or more, you will need to also complete an Integration Agreement form at your local Prefettura, wherein you will be tested on your Italian language skills (A2 or higher), and knowledge of civilian life in Italy before completing your second year as a resident.