The Tourists' Guide To Berlin's Tipping Culture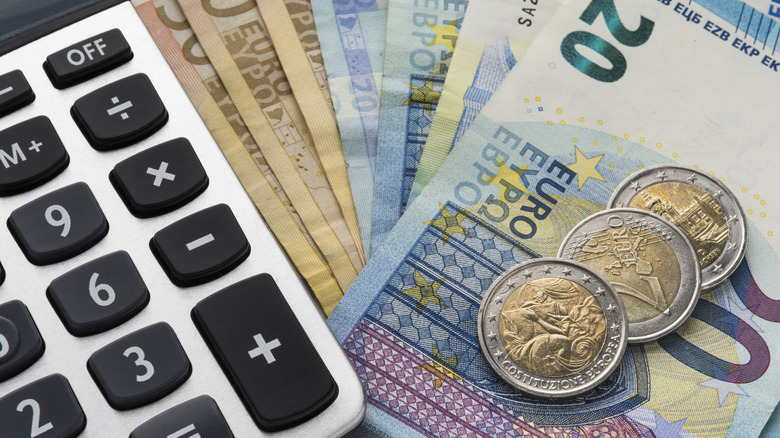 Arsenisspyros/Getty Images
Tipping is an important practice in many countries and changes depending on cultural expectations and norms. In the U.S., it's standard to tip anywhere from 15% to 20% for service. Alternatively, in countries like Japan, South Korea, and China, tipping is not a standard that's embraced and can be viewed as offensive.
Taking time to understand the tipping culture of your destination comes with a few clear benefits. Having a firm grasp on tipping nuances can make traveling less stressful because you won't constantly be worrying about what to leave on the table. It can also help you avoid awkward situations in a new place. It's particularly useful when it comes to budgeting your overall trip expenses in an age of fluctuating exchange rates.
Travelers heading to Berlin will find that it too, is a city with its own set of tipping rules and expectations. Even those who feel confident in their traditional tipping practices across Germany can find Berlin to be a confusing surprise when it comes to what's expected to leave behind for good service. That's because many of the specifics fall beyond the traditional guidelines of tipping throughout the rest of the country. This makes the standard practices worth being aware of ahead of time if you want to navigate tipping like a pro in Berlin.
Expectations for transportation and hotel tipping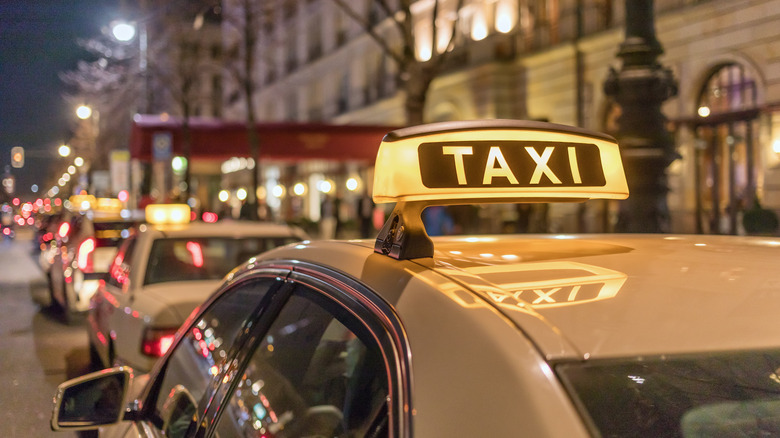 Canetti/Getty Images
Travelers arriving in Berlin and planning to get around by taxi will want to be aware that while tipping is not mandatory, it's greatly appreciated by drivers. On average, taxi drivers in Germany only make around €15 an hour. Standard practice is to add anywhere from €1 to €2 onto the final fare as a gesture of gratitude and goodwill.
In general, tipping in Germany is seen as a voluntary act based on the level of service provided. In Berlin specifically, the practice is seen as more customary. Depending on the type of hotel booked in Berlin, tipping expectations will vary.
Visitors who have booked a hotel in Berlin with porter services included will want to make sure they've set aside around €1 to €2 for each bag of luggage transported. The same standard is typically appropriate in Berlin for valet services. In higher-end hotels, €2 to €3 a day is a standard amount to leave behind for cleaning services while a concierge will appreciate anywhere from €5 to €10 depending on excursions booked or reservations made on a guest's behalf.
Travelers who have booked a budget hotel in other parts of Germany are generally not expected to leave tips behind. However, in Berlin, it's customary to leave a porter in a budget hotel around €1 per bag for services provided. Similarly, plan on leaving €1 behind to show appreciation for the cleaning team in a budget hotel in Berlin.
Tipping when it's time to dine in Berlin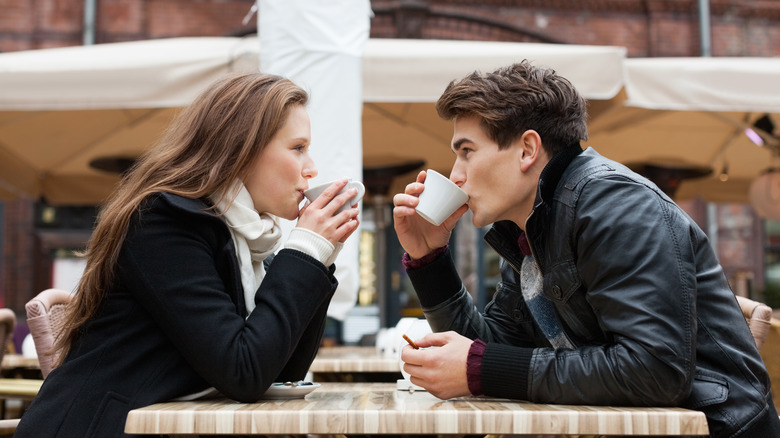 ProStockStudio/Shutterstock
Berlin is a city with a reputation for flavor. Food enthusiasts will find it to be a place where Michelin-starred restaurants are as accessible as savory street food. Depending on where visitors choose to satisfy a craving, tipping expectations will be a little different.
The widely accepted tipping rule for table service at restaurants across Germany, including those in Berlin, is that customers should leave behind a 5% to 10% tip. In an upscale dining establishment, a 15% tip is generally acceptable. If you're only stopping by for a drink or small plate before dinner, rounding the bill up and leaving €1 to €2 behind is good form.
A common mistake many travelers make when heading to Berlin is assuming that tips are left on the table at dining establishments much as they are in other parts of the world. In Berlin and throughout all of Germany, it's instead customary to hand a server their tip in cash directly whenever possible. When this option isn't available, it's standard practice to ask to include the tip in the total when paying by credit card.
Leaving any sort of tip on the table at a restaurant is a sure way to signal you're a tourist. Similarly, tipping over 10% for standard services in most scenarios might be viewed as excessive. Keeping these simple rules in mind when traveling to Berlin will help keep you on track for a successful, smooth, and well-budgeted experience.