5 Apps To Download Before Your Trip To Amsterdam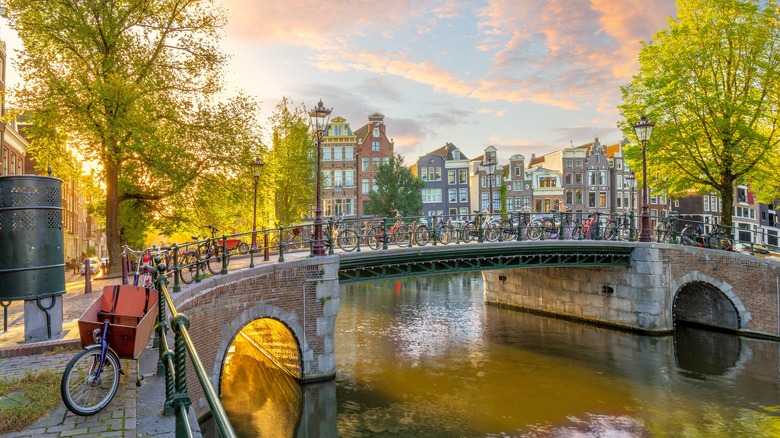 Taiga/Shutterstock
Known for its incredible art scene, hip cafés, welcoming atmosphere, and natural beauty, Amsterdam is a world-class destination that offers plenty to do. Whether you're traveling to Amsterdam for two days or two months, you're sure to be constantly struck by the city's charm, community-focused amenities, and cultural richness. 
There are many resources to help you navigate the city, and Amsterdam city guides will help you fill your schedule with worthwhile itinerary suggestions. But if you really want to optimize your time in Amsterdam, you'll need more than a list of top attractions and neighborhood descriptions.
From Amsterdam's famous museums to its picturesque parks, you'll have no problem finding info regarding the city's must-dos. However, if you want to navigate the city like a local (versus a first-time tourist), you'll need a local's insight. To this end, we've compiled a list of five key apps to download before visiting Amsterdam. 
Apps can be expert Amsterdam guides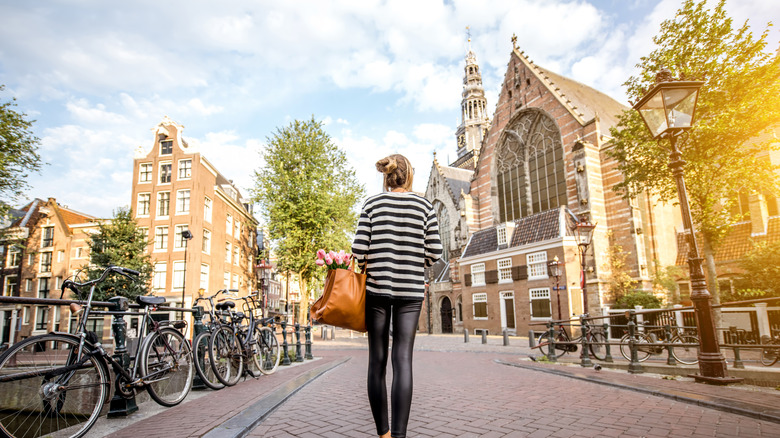 RossHelen/Shutterstock
While it may be difficult to explore everything Amsterdam offers, the I amsterdam City Card app can help. Not only does the free app provide information on popular attractions with a helpful map, but it also provides suggestions according to your preferences. Budget-minded travelers can also purchase a temporary City Card through the app, which provides entry to major museums and access to public transportation.
One of the museums included with a City Card is the Rijksmuseum. Home to Dutch masters such as Rembrandt and Vermeer, Rijksmuseum is one of Amsterdam's most celebrated art museums. If going, we highly recommend downloading the Rijksmuseum app, which provides guided tours and extra information on the museum's world-renowned collection of artwork.
For those who'd like to explore Amsterdam's Red Light District — for purely educational purposes, of course — we'd recommend downloading the Amsterdam Audio Stories + Map app. While not free, it's cheap and includes over 100 stories told by 22 expert narrators. Regardless of how you feel concerning the district's "more adventurous" reputation, the De Wallen area is still fascinating with a remarkable history. The app's Red Light District tours and adults-only stories are quirky, engaging, and yeah, educational. However, a daytime app tour may be easier to navigate.
Explore the city sustainably (and dry)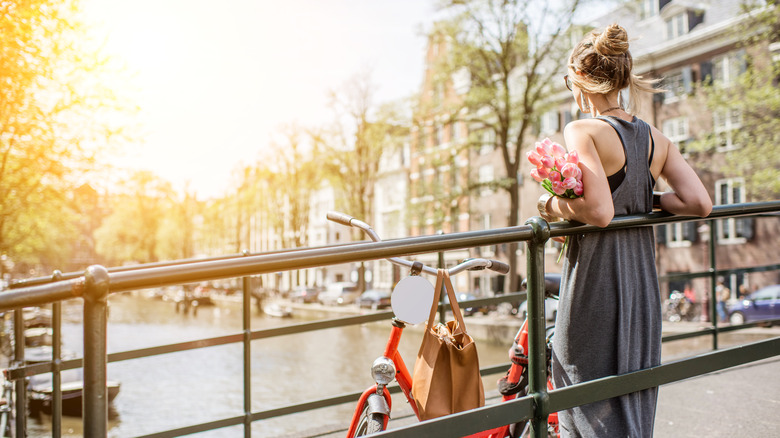 RossHelen/Shutterstock
While Amsterdam's public transportation system is easy enough to navigate, it's also pretty expansive. That's why we recommend downloading the official GVB app, which includes routes and times for buses, trams, the metro, and ferries. Amsterdam's public transportation system is an awesome model of sustainable city planning, so use it!
However, what's a visit to Amsterdam without a bike ride? By downloading the FlickBike app, you'll have access to rental bikes throughout the city. The citywide locator makes finding and returning bikes to storage places simple. If you want to live like a resident, then riding a bike through Amsterdam is key.
Finally, as a bonus app, we'd also recommend downloading Buienalarm. While exploring the city by bike is great, it also rains in Amsterdam — a lot — but the Buienalarm will alert you before it's about to pour. With a bit of notification, you can quickly find a café, sip a Heineken or handcrafted Jenever, and meet other informed, dry locals.