Unexpected Perks Included In The I Amsterdam City Card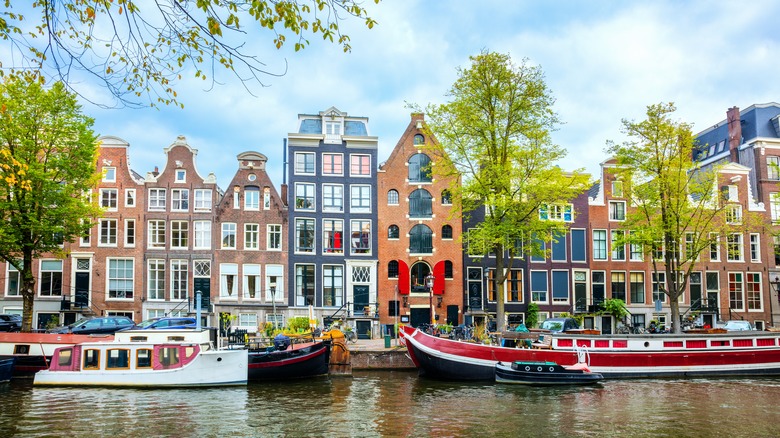 Taiga/Shutterstock
Amsterdam is a great destination for tourists who want to experience the best of Europe. With its picturesque canals, historic architecture, and vibrant cultural scene, Amsterdam offers something for everyone. Visitors can explore the many museums, art galleries, and iconic landmarks that make up the city's rich history. The city also boasts plenty of unique experiences such as bike tours through its famous parks or boat rides along its winding canals. Whether you're looking for an exciting nightlife or a peaceful stroll through nature — Amsterdam has it all! From trendy cafes to world-class restaurants and charming boutiques, visitors will find themselves immersed in this amazing European capital.
But what if you find yourself on a tight schedule and an even tighter budget and you're looking to do and see the most in the shortest amount of time? Well, look no further than the I Amsterdam City Card! This incredibly affordable pass grants you access to all of the city's top attractions, plus some unexpected perks along the way.
The I amsterdam City Card, what it is and how it works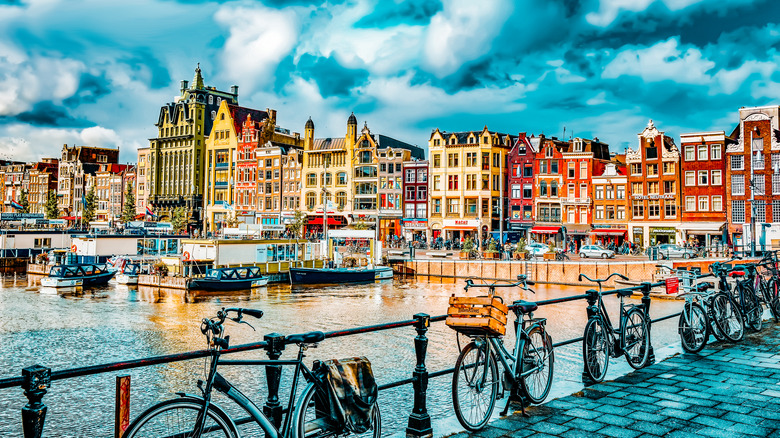 V_E/Shutterstock
The I amsterdam City Card is a city pass, similar to the London Pass, that offers traveler access to a number of attractions for a set price. These passes are a fantastic option for those who are short on time, looking to check off a ton of activities on their trip, and budget-conscious. This is because the I Amsterdam City Card provides holders access to 70+ museums, top attractions, as well as public transport in the city without having to pay individually for each activity. The price for the pass is dependent on the number of hours you would likely be using the card, ranging from 24 hours (€60) up to 120 hours (€125).
You can either get the digital card or a physical card and the card is only activated when it's first used. If you order a physical card, all you have to do is go collect the card at the I amsterdam Store at Amsterdam Central Station when you arrive! With the digital card there is no pickup required, just download the I amsterdam City Card app, follow the instructions to add your card to your account, and voila, You're ready to start site hopping.
Unique things you can do with the I amsterdam City Card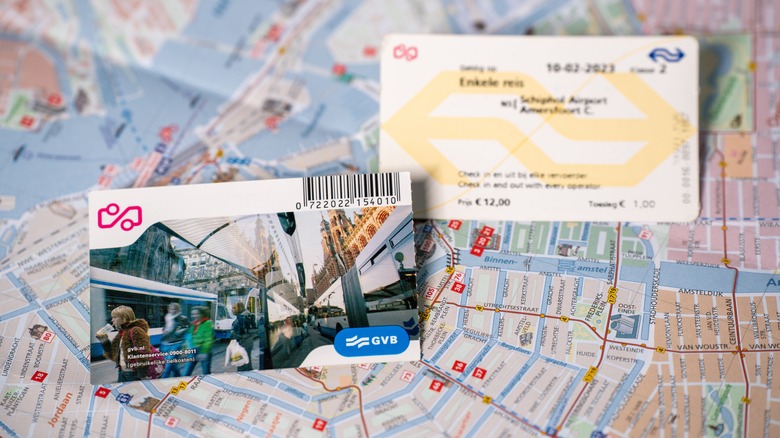 lumosajans/Shutterstock
You may be surprised to learn that with a I amsterdam City Card, holders can enjoy free bicycle rental and transportation on the GVB metro, tram, bus, and ferry for the duration purchased for your card. This means you can save money, time, and get full use of the card on your trip to Amsterdam. To use public transport with the card, just tap the physical city card at check-in sensor when you board. Though there is a QR code reader, it may not be as reliable. This is one reason you may want to get the physical card in addition to the digital card as opposed to just relying on the latter. Not to mention the risk of your phone dying on you while you're out and about.
If you really want a unique way to get around Amsterdam though, head to the canals! Don't worry about paying extra though — the card also gets you one free Amsterdam canal cruise. If that wasn't enough, you also get an additional free canal cruise in Haarlem and a ferry ride on the Rederij Volendam Marken.