Make The Most Of Your EPCOT Trip By Visiting During One Of Its Four Annual Festivals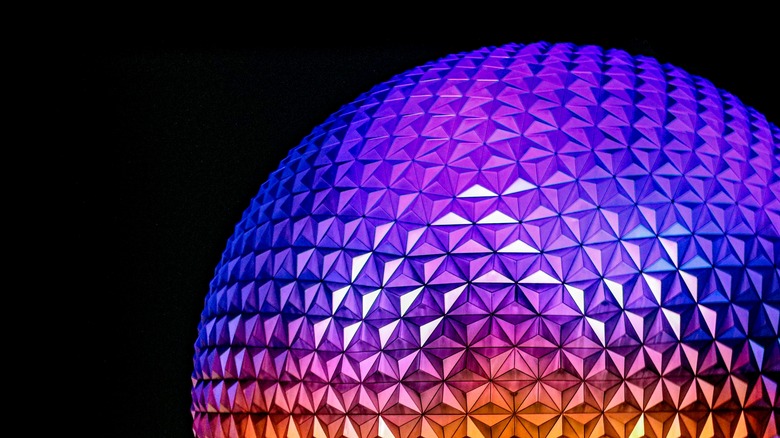 Wirestock Creators/Shutterstock
As ticket prices continue to climb for most theme parks, savvy travelers understand that finding value anywhere and everywhere keeps theme park vacations within budget. Sure, you should learn how to score free parking, research the cheapest times to visit, and crunch numbers to piece together the most cost-effective travel package. However, this type of value-finding only addresses monetary considerations (still super important), but what about the added value of enhancing the experience?
Throughout the year, EPCOT holds four major festivals: Taste of EPCOT International Festival of the Arts; EPCOT International Flower & Garden Festival; EPCOT International Food & Wine Festival; and EPCOT International Festival of the Holidays.
As you can imagine, these weeks-long festivals feature Disney-level production quality, adding a bit more magic to the overall atmosphere of EPCOT. New cuisines, attractions, art displays, and interactive experiences accommodate each festival. And as far as finding value for your trip, EPCOT tickets aren't more expensive during these festivals. Your festival experience is included with admission.
Celebrate art, cuisine, nature, and holiday season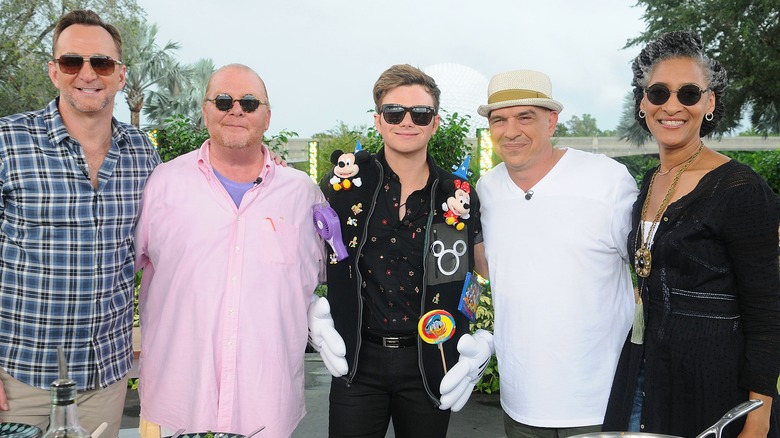 Gerardo Mora/Getty Images
Typically lasting from mid-January through most of February, the EPCOT International Festival of the Arts celebrates the contribution of culinary, visual, and performing arts — from both Disney and visiting artists. During the arts festival, you can attend the Disney on Broadway concert series, dine at international food studios, and visit Animation Academy, where Disney artists teach visitors how to draw Disney characters.
Following the arts festival, the park celebrates spring during the EPCOT Flower & Garden Festival. From March to early July, EPCOT transforms into a magical garden party. A highlight of the festival includes life-sized topiaries of iconic Disney characters, a concert series, as well as garden-to-table Outdoor Kitchens. Disney's horticultural teams actually plant the ingredients next to the Outdoor Kitchens, allowing guests to see what they're eating.
Speaking of food, the EPCOT International Food & Wine Festival celebrates the world's cuisines. During the festival, you'll find Global Marketplaces that serve shareable food, wine, and beer from all over the globe. The festival also includes celebrity chef demonstrations, special dinners, and Eat to the Beat concerts. If you're a foodie (or appreciate a spice of adult activities during family vacations), then consider visiting between mid-July and mid-November.
Finally, the EPCOT International Festival of the Holidays runs from around Thanksgiving up until the New Year, celebrating the holiday seasons of different cultures and faiths from around the world. A visitor favorite, the festival's Candlelight Processional invites celebrity narrators to tell the Christmas story. 
Add value experiencing your preferred festival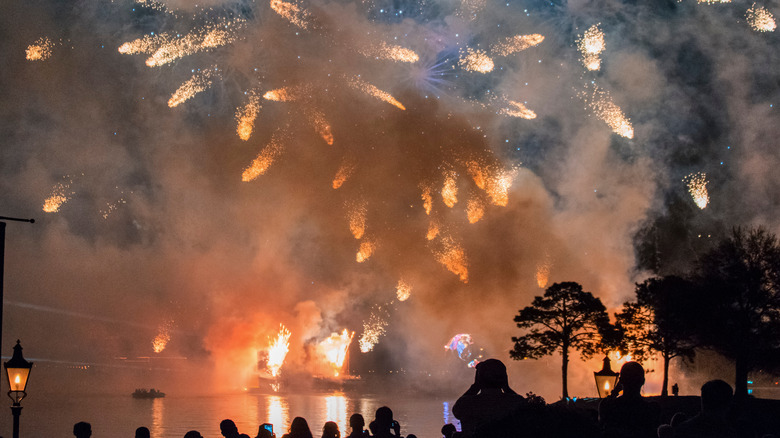 Wagner Santos de Almeida/Shutterstock
As you may have noticed, there's actually only a few weeks of the year that EPCOT is not hosting a festival. Needless to say, if you don't visit during one of these festivals, you're missing out on the unique ways EPCOT transforms throughout the year. Avoiding these festivals to save a buck isn't really a thing, either.
Like most parks, Disney follows a dynamic pricing model, which means the cost of tickets fluctuate with demand. Since festivals occur throughout the year, the weeks-long events won't affect pricing too much. However, holidays, school schedules, and the influx of weekend crowds will.
Point being, if you want to find value in your ticket prices, pay attention to these variables. Choosing a particular festival season is merely an awesome consideration when planning your EPCOT trip. The added value is included with admission, measured only by your level of appreciation for food, nature, the arts, and holiday season.