When Buying Disney Tickets, Don't Forget This Important Step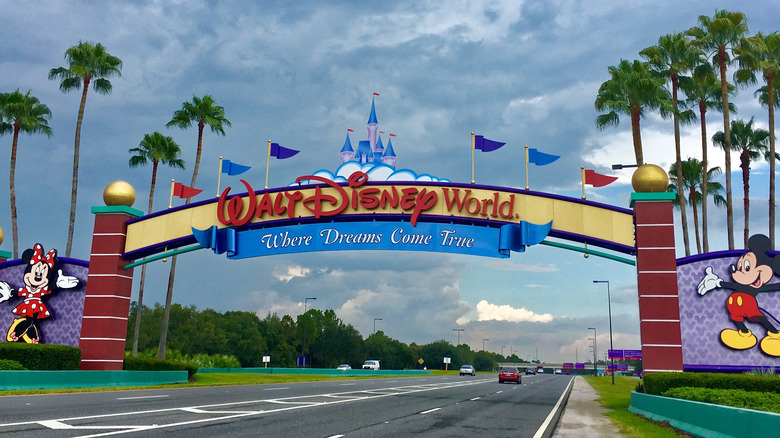 Jerome LABOUYRIE/Shutterstock
For almost two years, the COVID-19 pandemic created a world less traveled. These better-to-forget years also ushered in new policies and standards to mitigate the risk for pandemic-era travelers. Many regulations, such as mask protocols, testing regimens, and tourist restrictions, have receded back into what seems like a bad dream. But some changes continue in our mostly post-pandemic world, such as Disney's newish reservations policy.
According to Statista, Walt Disney World received the most visitors of any theme park in the world between 2019 and 2021, welcoming nearly 40 million visitors. During this time, both Florida's Walt Disney World and California's Disneyland implemented a reservations system for park-goers. The policy helped the theme parks to avoid bottlenecked crowds, better control capacity, and prevent park hopping. While the Mouse has since lifted mask requirements and onsite temperature checks, the pandemic-era reservation system continues. Unfortunately, many disappointed ticket holders don't learn about Disney's reservation policy until they're standing at the gate.
What to know about Disney's reservation policy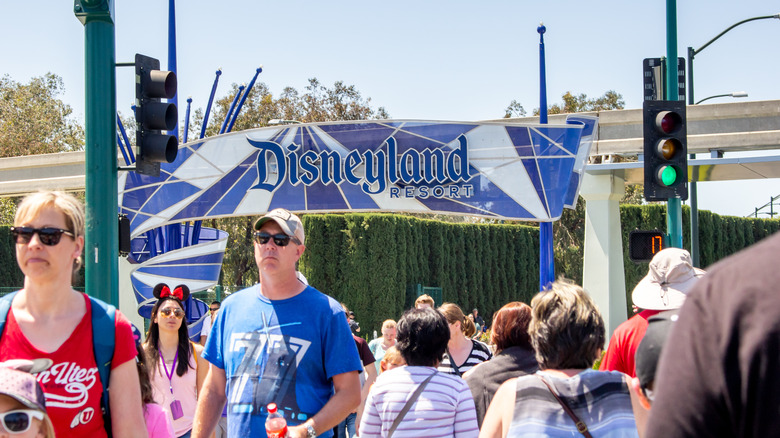 The Image Party/Shutterstock
To ensure entry into the Happiest Place on Earth — rather than stuck in a considerably less happy parking lot — there are a few things to know about the reservation policy. First and foremost, you should know that the policy exists. With very little wiggle room, a reservation is absolutely required to enter the theme parks. In the past, theme park tickets alone were enough. However, you will now need tickets and a reservation pass that match for the same park on the same day. If you plan on park hopping, you'll only need a reservation for the first theme park you visit on that day, according to Undercover Tourist.
Undercover tourist also notes that Disney offers a limited amount of Park Pass reservations for three types of visitors: guests with annual passes, guests staying at a Disney Resort, and guests with theme park tickets. Since each group is allotted a limited number of reservations, the availability of preferred reservation dates may be affected by which group you fall into. Regardless, as Disney theme parks begin to hit capacity again, it's important to make your reservations as soon as possible after you purchase your theme park tickets.
Disney reservations may actually add to your happy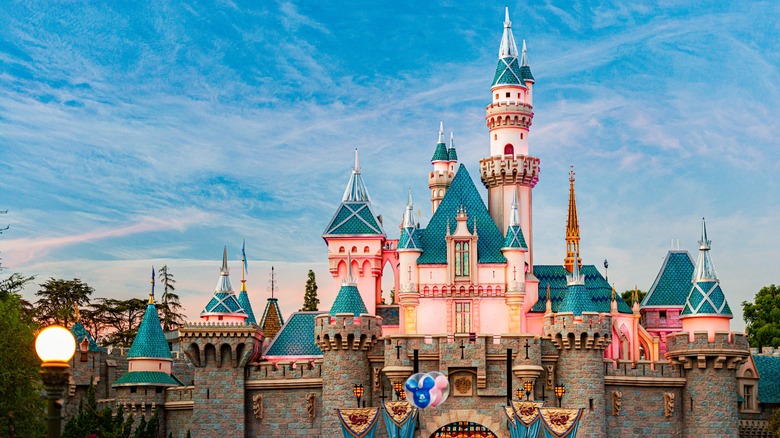 Konstantin Yolshin/Shutterstock
Although the extra step of a Park Pass reservation may seem necessary and tedious, the policy may actually improve your experience. The policy was implemented to control the flow of crowds during the pandemic, and it will continue to do so. Just like going to the movies or eating at a restaurant, the reservations process divvies up time and space, providing us with more personal time and space to enjoy.
The policy won't completely end lines at Space Mountain or guarantee a spot at your must-eat Disney restaurant (speaking of reservations), but it may stagger the typical influx of crowds. According to USA Today, you can purchase tickets with associated Park Passes into early 2024 at Disney World. At Disneyland, you can make reservations 120 days or more in advance. Given that the policy will continue until at least 2024, reserving your own little piece of happiness may be the new standard.