How To Tell If London Pass Is Really Worth The Money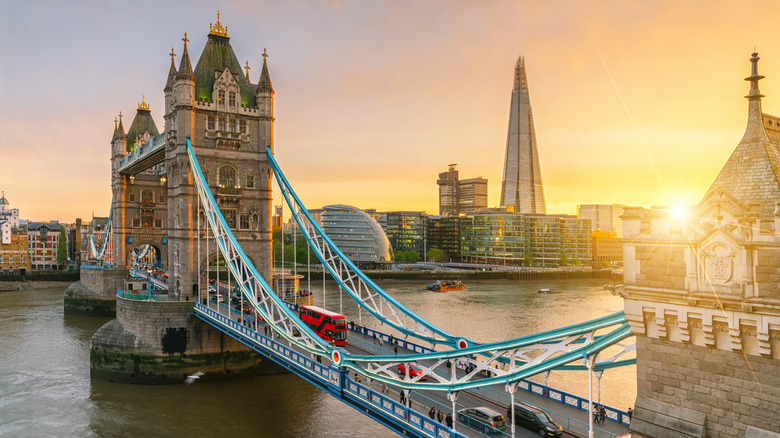 r.classen/Shutterstock
London is one of the world's most iconic cities and is full of history and culture. With landmarks like Big Ben, London Bridge, and Buckingham Palace — not to mention many museums and a bustling nightlife — it's no wonder why it remains one of the top tourist destinations in the world for all ages and interests. With so many places to go and activities to do it can seem daunting to decide what to put at the top of your list, what to skip, and how much it will all cost. This last consideration can be a major sticking point since it can get quite expensive to visit all of London's top attractions.
This is why London has introduced what's called The London Pass which gives holders access to over 90 different city sites and activities. This pass — similar to those you will find in many other popular European destinations such as Paris and Rome — can be a more affordable way to experience all those bucket list items you've been dreaming of. But is it really worth the cost?
How the London Pass works and what's included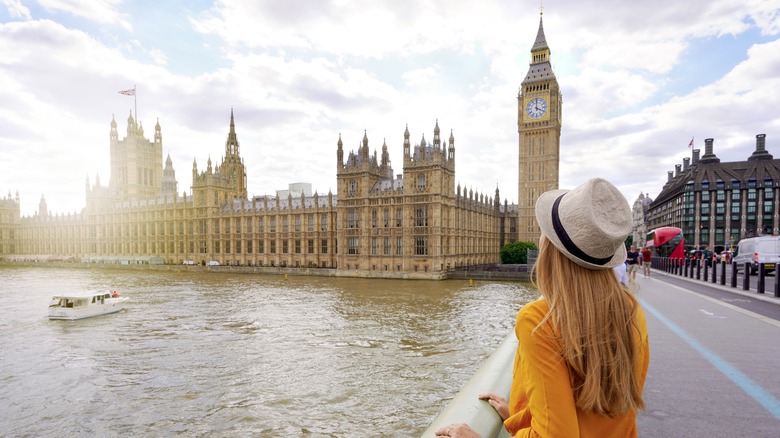 Zigres/Shutterstock
The London Pass is a digital pass that comes in several varieties, ranging from one-day passes to multi-day passes that cover up to 10 days of travel in London. With each pass, you'll get a certain number of credits with each credit worth £1. These credits range from 165 (one-day pass) up to 825 (10-day pass) and are deducted every time you scan the pass (using your phone) to enter the city's top attractions. With the London Pass, you can see the Tower of London and Westminster Abbey, and receive discounts at on-site eateries and other venues. You will also be granted access to various guided tours such as the Uber Boat by Thames Clippers and a 1-day Hop on Hop off bus tour of the city. Just be sure to book in advance for popular sites like The Shard if you're on a tight schedule.
And if you're worried about all the walking you'll need to do to see everything, the London Pass also comes with an Oyster Card (for a small additional fee) which allows you to use the London Underground and other public transport without having to worry about buying singular tickets for each ride. Plus, if you need help navigating the city or finding more information about the attractions, the pass also comes with a guidebook.
Why the London Pass may or may not be worth the cost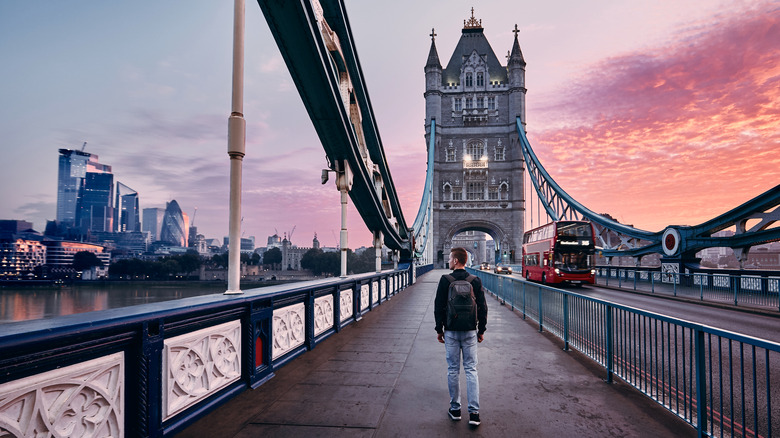 Jaromir Chalabala/Shutterstock
The question of whether or not the London Pass is worth it comes down to how many places you want to visit, and how many places you can realistically see. If you're really only interested in one or two places, and would rather meander around the city, drink tea, and hang out in the parks ... then the London Pass is not for you. However, if you have the desire to see at least four or five sites over the span of a few days and want to take advantage of the tours the London Pass offers, you will absolutely save money in the long run. And with the more days you purchase, the higher your savings and the less pressure you'll have to see everything in one day.
To really determine how much you might save with the pass versus without it, make a list of all the places you want to see and add up the entry costs for each place. You'll also want to consider how many days you want to dedicate to sightseeing and if you want some days to just relax and enjoy the city.