How Seasoned Disney World Visitors Eat On A Budget Without A Dining Plan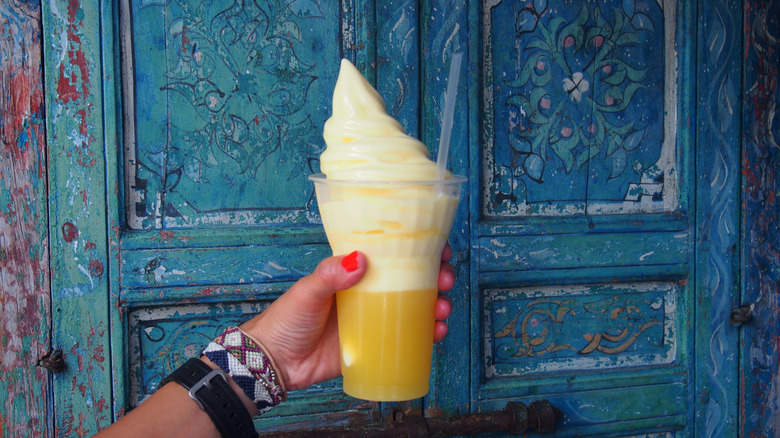 Mithrax/Shutterstock
There's no doubt that Walt Disney World Resort is an expensive vacation spot. While millions flock there each year, making it the most visited theme park on Earth, it's also one of the priciest places folks can go — especially families. When the COVID-19 pandemic brought about the end of the Disney Dining Plan (DDP) — something beloved and utilized by many visitors worldwide — vacationers weren't left with a lot of options. The DDP was relatively simple. You were given a certain number of meals and snack credits for your vacation. Folks often broke them down into daily use allowances, but the truth was you could use them all in one day if you really wanted to. A lot of people would stock up on Mickey-shaped rice krispies treats at the end of a trip just to use up the credits.
By getting a DDP, travelers would pay for everyone at once, freeing up their brains to focus on the fun rather than the funds. So much so that frequent dining plan users often felt at a loss when Disney World nixed the program. Luckily a lot of folks were also used to penny-pinching their Disney trips which meant foregoing the dining plan and being frugal. Now that the DDP is gone (perhaps for good) it's an excellent time to tone your Disney-on-a-dime skills in the dreaded food arena.
Be strategic with your spending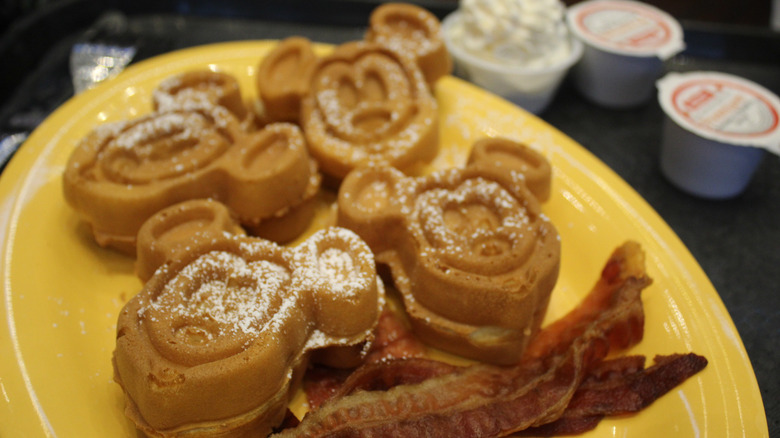 Ashley Eodice/Shutterstock
It can be so easy to nickel and dime your way into a hefty Disney debt. Every Dole Whip, Mickey pretzel, and popcorn snack adds up. Still, there are ways to cut down on spending without forfeiting any of the fun. One of the best ways to do that is to order from the kids menu whenever possible around the theme parks. Some cast members will poo-poo adults doing so and may turn you down, but more often than not they don't care if you're getting the kids' chicken tenders. Sometimes it does mean less food, like the chicken tenders with two instead of four, but frequently it's still more than adequate for a meal. 
Another incredible money saver is the beloved popcorn bucket. You'll see frequent park goers toting around plastic popcorn buckets everywhere and for good reason. Refills on popcorn buckets (yes, even from previous years — we've done it) are only a few dollars. A whole bucket of popcorn for just a few bucks is one of the cheapest snacks on property. It's plenty to share between two or more people and Disney popcorn is just the best. 
Yet another handy Disney properties souvenir is the refillable mug. Visitors staying at a Disney World property have the option to buy a refillable mug which can be used an unlimited number of times during their stay at any hotel on the Disney premises. Drink Powerade to your heart's content, my friends!
Pack the snacks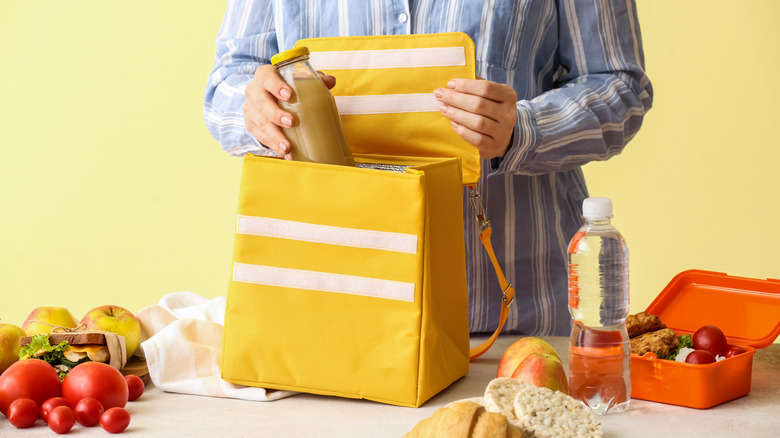 Pixel-Shot/Shutterstock
This advice will take a tiny bit of fun out of the Disney experience perhaps, but it doesn't have to. Bringing some snacks from home in your luggage or having groceries sent to your hotel is a great way to cut down on your spending at the parks. Disney World allows you to bring in food and beverages, so it's not uncommon to see lots of home-packed snacks and sandwiches around the park. By cutting down on spending by eating breakfast you've made instead of ordering it daily means more money for souvenirs or an extra special meal on property during your vacation. 
While you can purchase snacky foods and even cases of water at your Disney hotel, it's much more expensive than if you buy it from a store or even have it delivered. Disney charges a mail-handling fee for anyone thinking of having Amazon do a food drop. But the small fee per package is still much smaller than what you'd pay buying food from Disney every day of your trip. 
The Disney Dining Program (DDP) made vacationing less stressful because everything could be paid for upfront. Still, it was always possible to spend less every day on your own. Plenty of Disney vacationers have been frugally spending their magical vacations in style long before the DDP went extinct like The Great Movie Ride.