Vacation Inspiration: Royal Caribbean's Nearly Year-Long World Cruise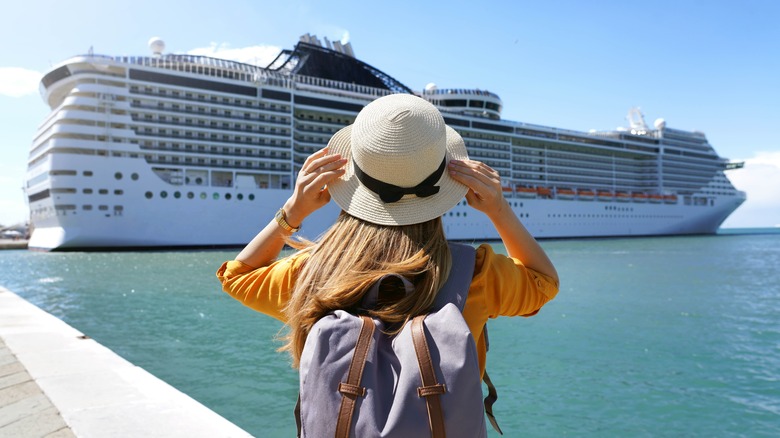 Zigres/Shutterstock
Have you ever wished you could stay on your cruise ship forever? Well, your dreams may just be coming true (sort of). Royal Caribbean International, one of the world's most-popular cruising companies, is launching a brand-new itinerary specifically to accommodate that very dream of seeing the world by cruise ship. The new itinerary is called The Ultimate World Cruise and will take passengers on a nine-month journey to all four corners of the world with their newest top-of-the-line ship called Serenade of the Seas.
The trip will be split into four different segments — each around 60-plus nights — which will each explore a different segment of the world. If you can't stay all nine months you can hop onto any of these segments for a more abbreviated journey but that still provides an incredible exploration of that region! If you take the full cruise however you will get to see over 60 countries 
What to expect on your journey with Royal Caribbean's Ultimate World Cruise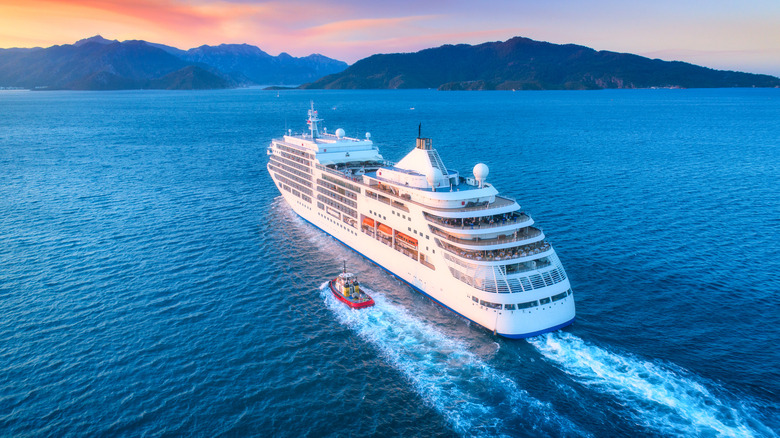 Denis Belitsky/Shutterstock
The Royal Caribbean Ultimate World Cruise is split into four segments, each with the option to hop on or hop off at the start or end of that segment. So, if you only want to travel around Asia or Europe for a few months, you can! The segments are split between The Ultimate Americas Cruise (departing Miami, Florida), the Ultimate Asia Pacific Cruise (departing Los Angeles, California), the Ultimate Middle East and Med Cruise (departing Dubai, UAE), and the Ultimate Europe and Beyond Cruise (departing Barcelona, Spain). Each segment sees between 36 to 44 destinations with the Ultimate Asia Pacific Cruise spanning the longest duration at 87 nights. Throughout your adventures in each region, passengers will have the opportunity to see a few world wonders such as the Taj Mahal, Machu Picchu, or the Pyramids of Giza.
But it's not just about the destinations, right? Well, with all the perks and amenities Royal Caribbean offers, you are sure to have a good time on your journey there, too! With the purchase of your Ultimate World Cruise tickets, you'll receive business-class airfare, shore excursions, wash and fold laundry services, and a pre-cruise hotel stay and gala event! Not to mention all the onboard delights with panoramic views through the endless windows to make sure you never miss a thing. And rain or shine, you'll be able to enjoy the lookout deck pools since it has a retractable glass roof!
What to budget for your Ultimate World Cruise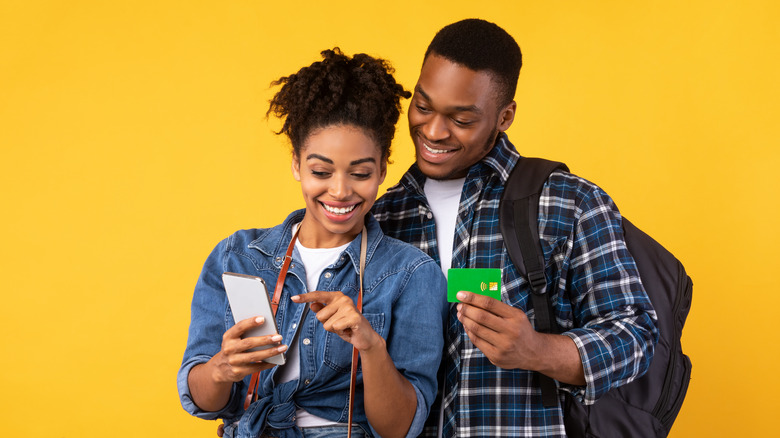 Prostock-studio/Shutterstock
For experienced cruisers, the starting prices per person for an experience like this won't be too shocking. Each segment of the Ultimate World Cruise is priced differently but starts around $12,499 U.S. dollars for Interior Staterooms up to $23,599 for a Balcony Stateroom. Regardless of the segment or stateroom you choose, Royal Caribbean guarantees all passengers will receive the same complimentary amenities. However, only those joining the entire journey will receive additional perks like business class airfare and pre-cruise events. This is understandable since prices for the nine-month journey begin at $59,999 U.S. dollars for the Interior Stateroom up to $117,599 (!) for the Junior Suites with the potential for savings of 10% if you pay the rate in full. There is also additional availability and pricing information for their other higher-end suites if you call Royal Caribbean so — suffice to say — the pricing will be even higher for those categories.
Though the rates are high, those interested should take into account all that's included in the price. Beyond the actual sightseeing and world travel which could be worth the cost all on its own, you also get incredible accommodations, food, gratuities, internet, laundry services, and more. Unless you're already a global nomad this almost certainly isn't a cost-saving alternative but it certainly could be worth it for those who want to see as much of the world as possible from the luxury of a cruise ship.