The Best Time Of Year To Visit Turkey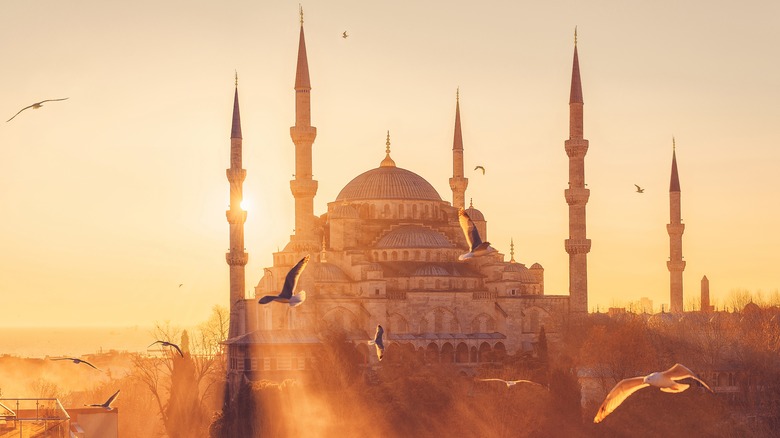 Anastasia Mazureva/Shutterstock
Editor's note: This article was written prior to Turkey's recent earthquakes. Please follow all current travel advisories.
Turkey is a gorgeous country with a rich cultural heritage — not to mention geologic wonders, breathtaking landscapes, and crystal-clear beaches. Travelers from around the world flock to this country thanks to its choice of adventures, whether that means exploring historical UNESCO sites and water escapades or hiking in open-air museums and taking in breathtaking views from hot-air balloons. Turkey is divided into seven geographical regions and each offers a unique physical and cultural landscape to explore.
In the spring, the country is alive with vibrant greens and blooming flowers. Summer brings sunny days and hot temperatures. In the fall, the weather begins to cool, and the country becomes colorful. Winter can bring a blanket of snow, yet there is truly no wrong time of year to visit Turkey. It all depends on what kind of adventures you're craving. However, as many of the best things to do in Turkey take place outdoors, the best time to visit would be between April and May or between August and October for the most comfortable weather as you explore this beautiful country.
What spring and summer bring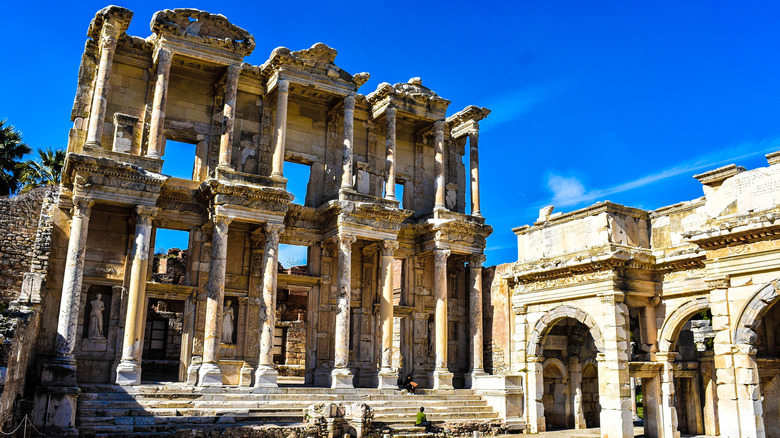 Defodi Images/Getty Images
Spring in Turkey is an ideal time to visit the Princes' Islands archipelago; you can hop on a ferry and have the opportunity to swim in the Sea of Marmara. During spring, nature lovers can also explore the Ataturk Arboretum to experience this living museum or go hiking in one of the forests, such as the Belgrad Forest close to Istanbul.
In mid-spring, temperatures start to warm up, and it's a good time to visit Lake Tuz, which can take a pink hue due to a reaction between the algae and increasing temperatures. For culture lovers, April and May are good months to visit some of the ancient ruins such as Ephesus, Termessos, Lycian Rock Tombs, or Assos. During the summer months between June and August, you can bask in the sunshine in bustling cities like Istanbul and Ankara, or explore the rugged coastlines in the Black Sea, Mediterranean, or Aegen regions. Summer in Turkey also offers a variety of water adventures, such as exploring the Sunken City of Kekova, visiting the Blue Lagoon in Ölüdeniz, windsurfing, and even paragliding for a good dose of adrenaline. 
Experiences during autumn and winter in Turkey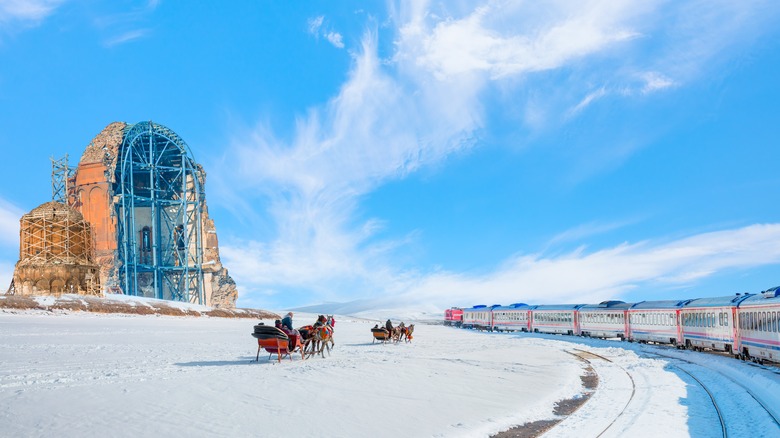 muratart/Shutterstock
There are still plenty of activities to do in the autumn and winter months in Turkey. September weather is mostly warm and it's a good time to visit Patara Beach, which also happens to be a national park, and Lake Salda is good for hiking. The autumn weather is also ideal to go on a hot-air balloon flight in Cappadocia and gain a birds-eye view of the "fairy chimneys." Cappadocia is a mesmerizing place and provides access to the Göreme Open-Air Museum and Ürgüp, which specializes in wine production. Gastronomy and wine lovers will be delighted to visit Turkey for the Ürgüp Grape Harvest Festival.
Late autumn is a calmer season when you can relax at one of the thermal spas like the pools of Pamukkale. It is a UNESCO World Heritage Site with baby blue pools that feel like they are surrounded by white clouds (Pamukkale translates to "cotton castle"). Winter in Turkey is a wonderland and ski lovers can take advantage of Uludağ mountain. For breathtaking views, you can take a ride on the Eastern Express from Ankara to Kars and end up at Lake Çıldır for horse-drawn sled rides. In truth, the best time of year to visit Turkey depends on what you wish to see and do, but we recommend visiting between April and May or between August and October to take advantage of what Turkey can offer.