Wine And Dine Your Way Through Mendoza, Argentina (And Maybe Learn To Tango Too)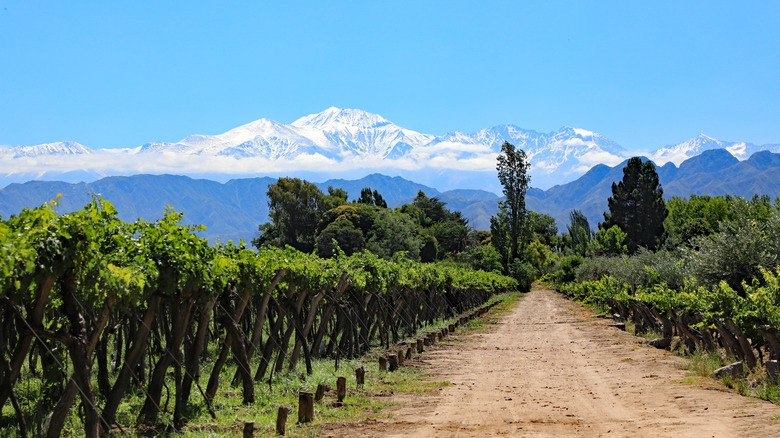 Thomas Barrat/Shutterstock
Argentina is full of incredible places to explore, from the bustling city of Buenos Aires (with its incredibly affordable public transport) to the rugged beauty of Patagonia. But one of Argentina's most beautiful and captivating regions has to be Mendoza. As a land of beauty, culture, and flavor, Mendoza has a little of everything — stunning landscapes, amazing vineyards, delicious cuisine, and rich culture.
Located in the foothills of the Andes Mountains, Mendoza is also home to some of South America's most picturesque landscapes with snow-capped mountains providing a breathtaking backdrop to this vibrant city. Besides being well-known for its tango-dancing culture, stunning Spanish colonial architecture, and incredible food, it's also known for producing some of the best wines in the world. This is thanks to Mendoza's miles and miles of beautiful vineyards which are particularly renowned for producing a varietal of wine called Malbec. This is a sumptuous and delicious type of wine that can only be produced in certain areas of the world and is one of the best in Mendoza, which &Beyond notes is known as the wine capital of Argentina.
Real Malbec lovers travel to Mendoza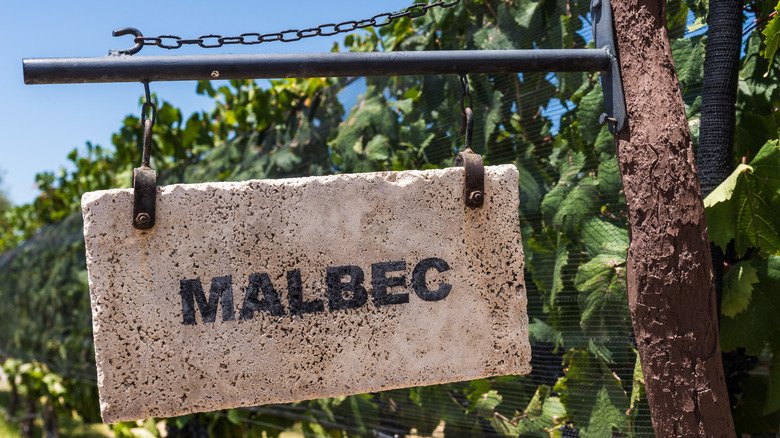 Alexandr Vorobev/Shutterstock
Okay, maybe that's a bit over the top. You're free to enjoy your Malbec wherever you can find the nearest wine glass, of course. However, making the pilgrimage to Mendoza will offer lovers of this particular wine varietal an unforgettable tasting experience.
But what makes Mendoza so special for Malbec? Well, Mendoza's location near the Andes actually prevents excess humidity in the region (per Leisurely Linds) and this — in addition to its soil conditions — creates a perfect environment for growing this particular varietal. According to Can Can Awards, Mendoza's warm days and cooler nighttime temperatures perfectly pace the ripening process for Malbec grapes, making it one of the best places to find amazing Malbec.
There are several sub-regions to choose from including Maipú, Luján de Cuyo, Uco Valley, and San Rafael (per Wine Folly), and over 900 wineries where you can find fabulous wines, so how do you choose? Leisurely Linds has a complete guide to choosing your ideal winery in Mendoza and includes amazing wineries like the amazing organic wine producer, SuperUco and Bodega Cruzat, known for their bubbly wine.
Between the sips, things to do in Mendoza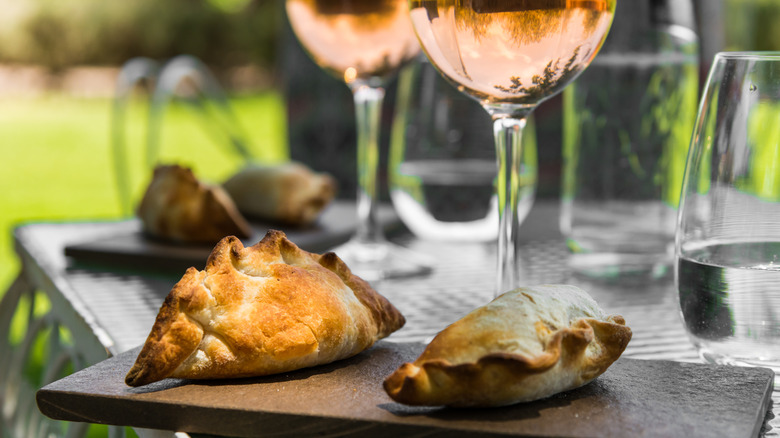 Alexandr Vorobev/Shutterstock
So now you know about all the amazing vineyards and wineries you can visit but what about when the unthinkable happens and you need a break (gasp!) from wine for a day? Well luckily in Mendoza there is no shortage of things to do.
One thing you should absolutely consider adding to your Mendoza itinerary is getting outside for some adventure. The Crazy Tourist suggests taking a horseback ride through the Andes or (if you're in good shape) hiking up part of Aconcagua, which has the highest peak in the Western hemisphere. As such, this hike is pretty advanced — and you should know what time of year is best to do it — but you can hike to the first base camp in a day and get some pretty amazing views.
If you're looking for something a bit more laid back, My Adventure Across the World claims that you'll find the best nightlife on Calle Arístides or Chacras de Coria — the latter of which is where you'll find the local clubs, called boliches. But what would wine be without some amazing food to go with it? Leisurely Linds recommends two restaurants in Mendoza. The first is Francis Mallman 1884, which uses fire-based culinary techniques to produce incredible food. The second is Anna Bistrot, a vegetarian restaurant that offers plant-based and meat eaters alike a pleasant reprieve from the abundance of meat dishes you'll find in most of Argentina's cuisine.