Why Thrill Seekers Should Consider Malta For Their Next Adrenaline Rush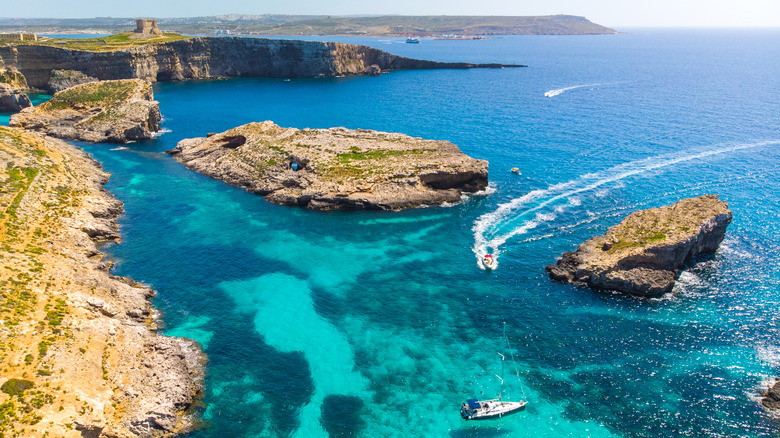 Karina Movsesyan/Getty Images
Are you looking for a new adventure? Then it's time to pack your bags and head to Malta. From hiking to sailing, cliff jumping, and any other outdoor activities that involve water sports, this Mediterranean destination is bursting with endless opportunities for thrill seekers. The crystal-clear waters and beautiful landscapes of Malta will draw you in and make you ask yourself why you didn't go there sooner!
What makes Malta so special? For starters, it's got a unique mix of cultures that create an incredibly diverse atmosphere — from the friendly and jovial locals to tourists who flock from all over the world to come together in one place. However, the real draw here is the variety of adventure-filled activities you can do. Though you will want to make sure you plan for the best time of year to go to Malta, most of the time you can find sunny weather, beautiful beaches, and the picturesque countryside of Malta. It really has something for everyone — from beginners to experienced adventurers alike.
Best activities on land for adventure seekers in Malta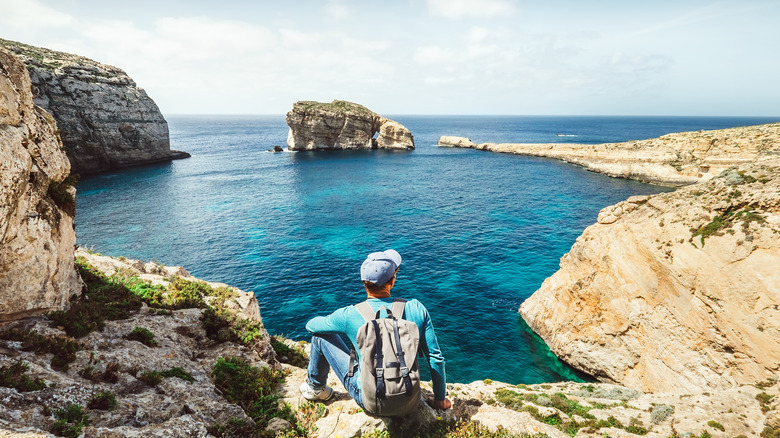 Solovyova/Getty Images
Malta offers a wide range of outdoor activities for those looking for an adrenaline-pumping adventure. From hiking and biking to rock climbing and quad tours, the possibilities are endless! For those looking to explore the beautiful countryside of the Maltese island of Gozo, there is no better way than to hop on some quad bikes and do a Gozo Self Drive Quad Tour. This tour is all-inclusive and allows adventurers to see the salt pans, take a dip in the sea, and get a taste of a traditional Gozitan lunch. One Tripadvisor review states that the tour takes around five hours plus two hours of commuting to and from the locations and that the guides were helpful and gave great information about the sites.
The Broke Backpacker writes that history buffs who love to hike will be in heaven in Malta! They list eight amazing hikes to try across the archipelago including the Dingli Cliffs Walk, a difficult hike in Malta; and the Marfa Watchtower Route, considered among the most beautiful. If you're looking for an activity that's a bit more daring than quad bikes and hiking, consider going rock climbing. Visit Malta writes that there are over 1300 climbing routes throughout the Malta archipelago and the great climate makes it easy for travelers to partake throughout the year.
Malta's waters offer a wealth of experiences for daring travelers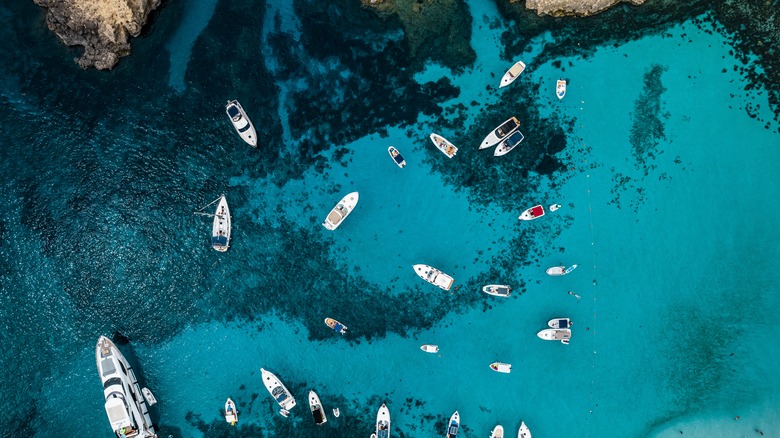 mairu10/Shutterstock
Malta is made up of a small group of islands making its water activities some of the best things to do in the country. How can you resist the clear blue waters, the beautiful sunshine, and all the incredible coastal landscapes just begging to be seen from off-shore?
That's why, if sailing's your thing, then you're in luck: Malta boasts some of Europe's best sailing routes and conditions. Planet D writes that the sailing season kicks off in May and is a great way to see the islands and even explore some of the small hidden grottos. There are full-day catamaran tours that take travelers to the best beaches and bays around Malta. Or if you're looking for an adrenaline rush, why not try your hand at windsurfing? Manawa writes that thanks to Malta's calm, flat waters, it's a great spot for beginners too!
For those looking to get up close and personal with Malta's marine life and underwater features, you have to try scuba diving! Check Yeti writes that Malta is one of the best and most famous diving locations in Europe thanks to many wrecks that are located around Malta's shoreline.