Are Disney World's Character Meals Worth The Price Tag?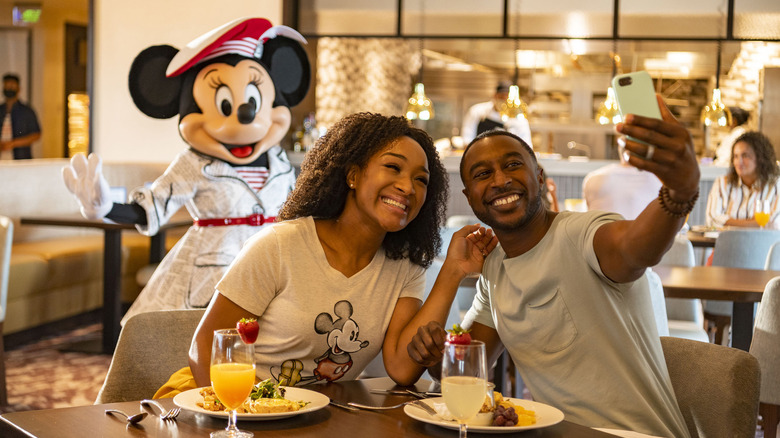 Handout/Getty Images
Meeting iconic characters is an integral part of a Disney World vacation. It makes your trip more magical, but the task is not a walk down Main Street as Disney park commercials would have you believe, Disney News and Updates observes. The reality is you'll only find Disney characters in certain areas and times in the park, which means you'll most probably be jostling with a crowd to meet and greet them.
But there is a less stressful way to interact with your favorite Disney characters. Booking a character dining experience allows you to skip the long lines at meet-and-greets, but it can certainly put a dent in your wallet. According to USA Today, prices start at $27 and $42 for kids and adults, respectively, at Hollywood and Vine, while dinner at Akershus Royal Banquet Hall is $39 and $65 for kids and adults, respectively. Aside from the venue, prices will depend on what day or season you're dining, according to Orlando Vacation. Is the price tag worth it?
What's included with the price?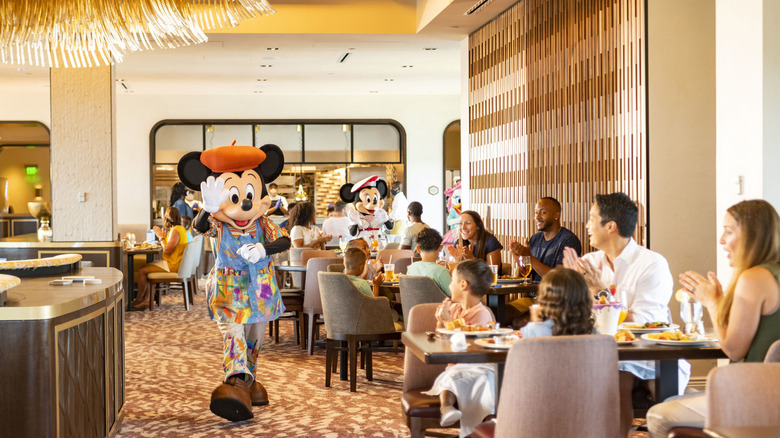 Handout/Getty Images
Before we can answer the question of whether character meals at Disney World are worth it or not, we have to know what exactly is included in its rate. With Disney's character dining experience, you'll basically be paying for your meal plus the opportunity to meet costumed theme park staff role-playing a Disney character. So you're paying for food and to interact with Disney characters without the heat, the crowd, and the stress.
Multiple Disney characters, including hard-to-find ones, typically go from table to table to meet and mingle with each guest during mealtime (per Disney News and Updates). Yes, there's still waiting involved, but once it's your turn, you'll get to hug the character and perhaps talk a bit with them. Plus, you can get your photo taken and receive an autograph as souvenirs of the memorable experience, too.
Meal and character availability varies depending on the venue. Based on the Disney Food Blog's list, Chef Mickey's offers breakfast and dinner only, Garden Grill serves lunch and dinner, and Artist Point and Akershus Royal Banquet Hall offer dinner only. Hollywood and Vine, the Crystal Palace, and Tusker House serve all three meals, while the rest offer breakfast character meals exclusively. Not all character dining venues are inside the theme park; some are in select Disney Resort hotels. So, if you choose to dine in restaurants located outside park premises, you can save some money as these won't require any park tickets.
Is Disney World's character dining worth it?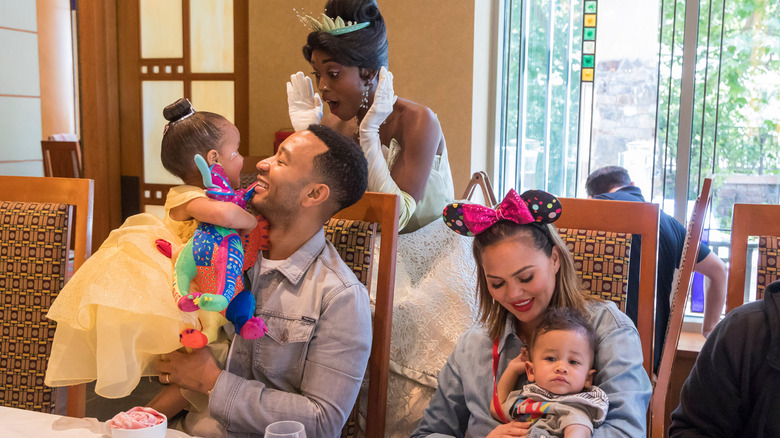 Handout/Getty Images
Whether the experience is worth it really depends. Some say it is, while some say otherwise. The most recent negative reviews at TripAdvisor complain about the food being mediocre, or that the price was just too expensive for the experience they received. However, the consensus is that Disney character meals are memorable experiences worth paying the price for.
Even when the experience required some effort and dealing with stress because of the little ones she had in tow, mom Kristen Evans, writing for Disney News and Updates, still thinks the memories were worth it. However, she advises other parents to limit character meals to only one or two so they can manage their young children more efficiently. A TripAdvisor reviewer sums up most parents' thoughts on Disney's character dining: "Everyone [knows] that character meals are more expensive but this is expected and I think if you have little ones [you] should budget at least one character experience meal. The look on [their] faces is priceless when characters come around."