Prenzlauer Berg Is The Best Family-Friendly Neighborhood To Stay In When Visiting Berlin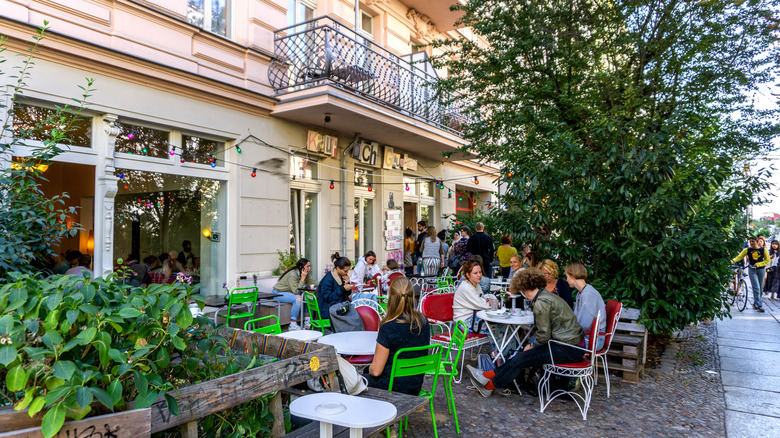 cktravels.com/Shutterstock
Berlin is famous among tourists for its rich culture, history, and art scene. The city is also very popular among vacationers; it has garnered a spot in the top 10 of Euromonitor's annual report comparing the attractiveness of 100 cities worldwide. And despite being a vibrant cultural hub and party central, the city is still able to maintain a relaxed atmosphere, earning it the moniker Europe's "capital of cool" from Time in 2009 and USA Today in 2014.
But, there's more to the city than the Berlin Wall or its art and entertainment. It's also a good place to take the family to for a vacation. The Guardian cites several reasons including Berliners' affection for children, numerous kindercafes (or children's cafes), an abundance of playgrounds, quick and affordable public transportation, and shorter lines for main attractions. So, despite not being top of mind as a family-friendly getaway, the capital city of Germany offers something each family member will love. 
Family-friendly sites, attractions, and experiences are scattered throughout the city's 12 districts and numerous neighborhoods. With these many options, it can be hard to pick a place to stay or consider a home base during your vacation. Fortunately, one stands out among the rest as the best family-friendly neighborhood to stay in during your Berlin trip.
The family-friendly neighborhood of Prenzlauer Berg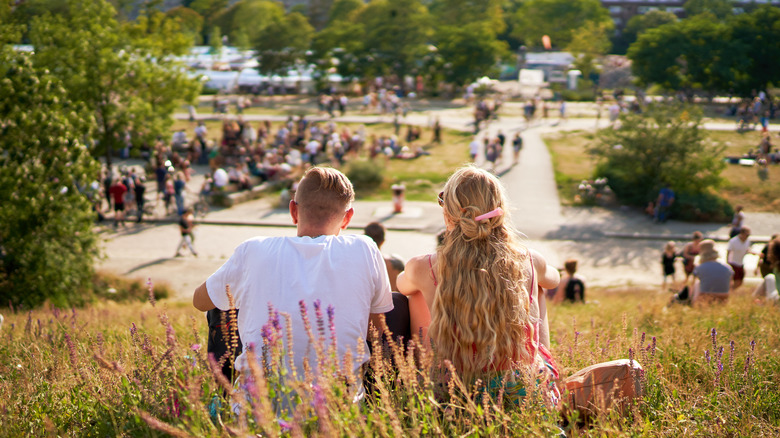 Norbert Braun/Shutterstock
Also known as Prenzlberg, the charming Prenzlauer Berg neighborhood sits on a hill in the Pankow district with Mitte in the west and southwest and Friedrichshain in the south. What started out as a large enclave of the Jewish community in 1939 became a counterculture center after World War II before transitioning into one of the most popular and richest neighborhoods in Berlin today (per TripSavvy). The assortment of Wilhelmine-style structures, renovated buildings, and modern architecture makes Prenzlauer Berg a visually interesting place for a stroll or sightseeing with family.
Or, take your family to one of the many art galleries, concept stores, or indie boutiques in the area. If you have young children, let them release some of their energy at one of the playgrounds that are around every corner, according to TripSavvy. If you're here on a Sunday, head to Mauerpark to watch or join in on some karaoke, shop at the flea market, or just relax or have fun (per Lonely Planet). Combine this with a visit to the Berlin Wall Memorial (Gedenkstätte Berliner Mauer) or the historic Jewish Cemetery on Schönhauser Allee for an educational day out. And when hunger strikes, just enter the numerous kindercafes, restaurants, and bars to get a quick bite before venturing on to the cobbled streets once again. The neighborhood is home to families which you'll see out and about so you'll be comfortable exploring the sites and attractions with your own family tagging along.
Family-friendly accommodation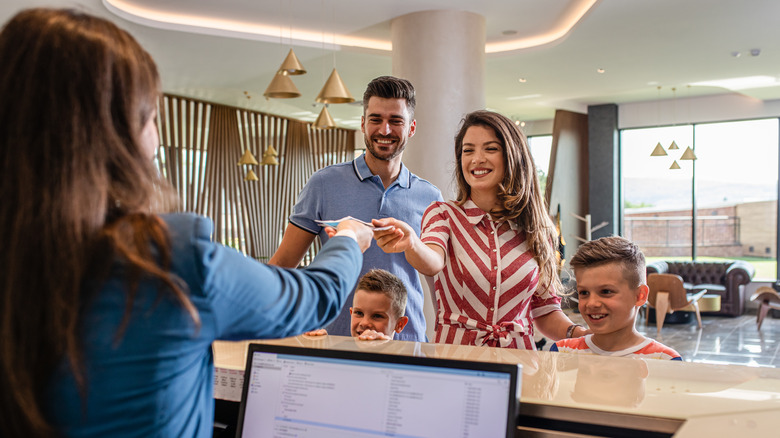 Zoran Zeremski/Shutterstock
In terms of where to stay, the Prenzlauer Berg neighborhood offers a range of budget, mid-range, and luxury accommodations. Rates start from about $70 to around $250, per Expedia. So, depending on your budget, you could stay at the Vienna House, a three-star hotel situated at the center of Prenzlauer Berg, where kids 3 years and under stay for free and children 4 to 13 incur no extra charge if they sleep with their parents. Plus, pets are welcome.
For those with a bigger budget, Hotel Oderberger offers a historic indoor swimming pool still intact from the 1900s when the building was used as a bathhouse. Nowadays, you can book one of its 70 spacious and comfortable rooms or any of its two apartments or one of its five tower suites. There's free Wi-Fi, a sauna, bar, and restaurant. Other well-reviewed options include Myer's Hotel, Schoenhouse Berlin, Victor's Residenz Hotel Berlin, and Meininger Hotel Berlin Alexanderplatz (per TripAdvisor).
Or, you can opt to stay in a homestay with personality and hotel-like amenities such as those vetted by Plum Guide. Another option is to book an apartment, such as this two-bedroom flat from Oh-Berlin or these two-bedroom units close to Mauerpark from Brilliant Apartments. Other well-reviewed accommodation include the 3.5-star guesthouses URBN Dreams and Pension Freiraum Guesthouse Berlin.