The Historic Indiana Town That Makes For The Perfect Romantic Getaway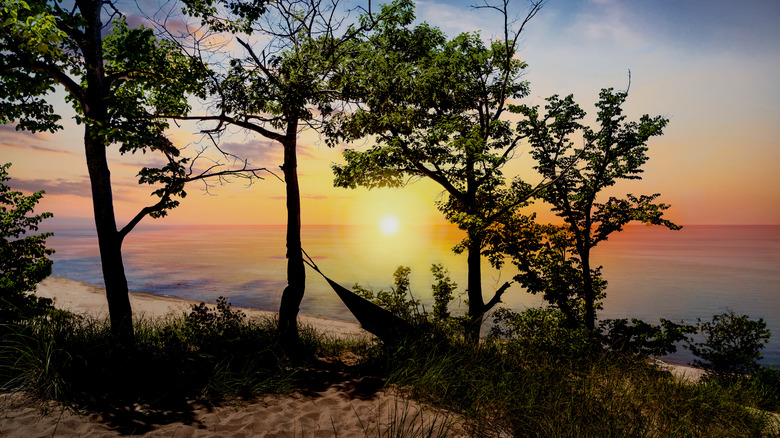 Sarah Quintans/Shutterstock
The Hoosier state sits in the Midwest heartland and has a ton of attractions to keep visitors busy, from Amish Country in the north to Indianapolis Zoo in the center and one of the U.S.'s longest cave systems in the south, according to Visit The USA. Indiana is also well-loved as a destination for romantic getaways, as Leandra Beabout writes for Trivago. Beabout says that the romantic side of Indiana might not be as splashy as more recognizably romantic destinations, but its charm lies in the soft romance found in its country lanes, small towns, and easy access to the big city.
Only In Your State recommends the beaches of Indiana Dunes National Park and Michigan City as picturesque places for a stroll, and the small towns of Noblesville, Nashville, and Madison for dreamy weekends away. Beabout focuses on romantic bed and breakfasts in places like Jefferson and South Bend, where you might find a hot tub or an open fireplace in your room. All very romantic. But there's another town that we'd like to recommend for a loved-up weekend in Indiana.
A romantic Indiana getaway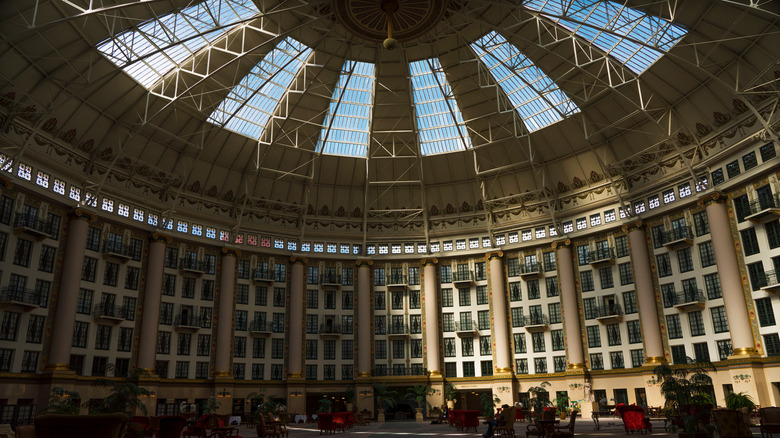 GypsyPictureShow/Shutterstock
The historical town of French Lick comes highly recommended by Practical Wanderlust for a romantic getaway in this Midwestern state. (Yes, we know the town's name already elicits romance of some sort.) Practical Wanderlust suggests staying at the French Lick Resort, where you'll find two historical hotels built over a century ago. It's a sumptuous place to stay, with two elegant spa areas, indoor and outdoor pools, and opulent rooms.
Out and about in French Lick, 365 Traveler touts a ride on the French Lick Scenic Railway as a must-do in the area. You'll chug through the picturesque Hoosier National Forest as you experience some of the area's tangible history. 365 Traveler also loves some of French Lick's wineries, including Patoka Lake Winery, which is another luxuriously romantic place to stay. When you're done, return to the grandeur of the French Lick Resort and try your luck at the casino.
More things to do in French Lick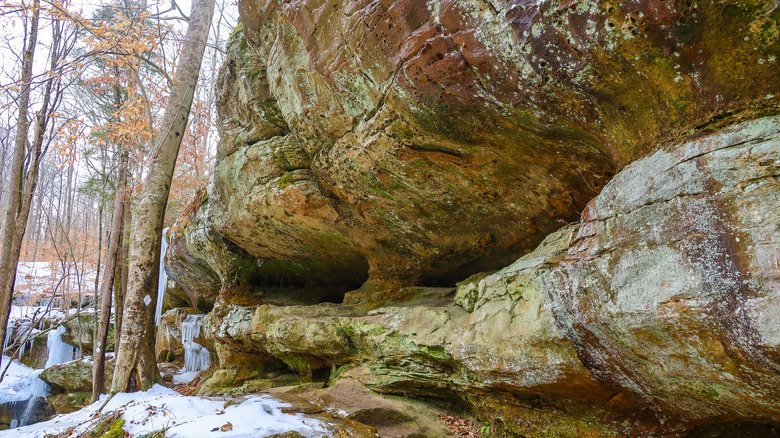 Gabriel Quiles/Shutterstock
To learn more about the town's history, including how its unusual name came about, 365 Traveler recommends going to the French Lick Museum West Basin. Or, if the great outdoors is more your thing, head into the Hoosier National Forest and stretch your legs on a scenic hike or bike ride, or try your hand at fishing. Visit Indiana praises the three golf courses at the French Lick Resort, as well as more high-octane activities like ATV tours and ziplining.
There are also plenty of fine dining options in French Lick. Visit French Lick West Baden likes 1875: The Steakhouse and Sinclair's Restaurant, which they say is a wonderful place for a romantic supper. If you're looking for something less fancy, they also suggest some locally owned eateries, including Porky's BBQ and Just Off The Brick Pizza. Finally, 365 Traveler likes 33 Brick Street Restaurant, where you'll find a huge variety of dishes including burgers and pasta. It's here you'll also get to see a large collection of Larry Bird memorabilia –- French Lick's most famous sporting son.