This Sinatra-Themed Lounge Is The Perfect Boston Landmark To Visit On Your Next Trip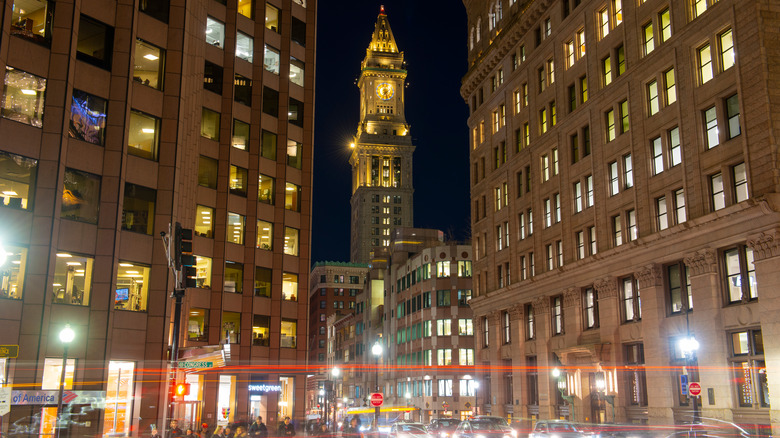 Wangkun Jia/Shutterstock
There are many reasons to visit the city of Boston. Its streets are always filled with buzzing energy, charms, rich cultural life, love for music, food, and drinks, and some unique theme bars to explore. One special bar is a Sinatra-themed lounge that serves as the perfect landmark to visit the next time you're in the city.
Located on Congress St. in Boston, Lucky's Lounge serves up a unique and memorable experience for visitors with its cozy and inviting atmosphere. It's open Monday through Saturday from 4 p.m. to 2 a.m. Lucky's is the ideal spot in the city to have a classic cocktail, take a break, and enjoy some live music while eating one of their delicious flatbreads, chicken wings, or burgers. This hidden gem captures the essence of Sinatra's timeless music and style with an atmosphere that is intimate and inviting and yet, full of life.
What Lucky's Lounge Has to Offer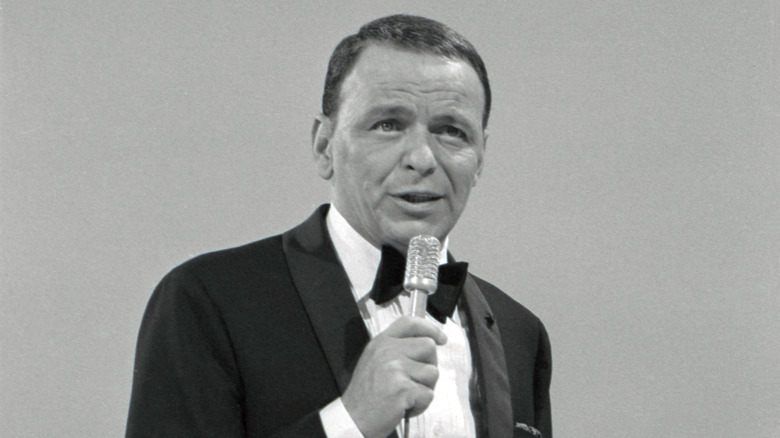 Icon And Image/Getty Images
Lucky's bar serves up a variety of specialty cocktails, craft beers, and wines with weekday happy hours between 4 p.m. and 8 p.m. The drinks are also top-notch as the selection of classic cocktails features high-quality ingredients. The food menu offers a tasty selection of entrees, including grilled sirloin, beer-battered fish and chips, and shrimp fried rice.
Lucky's Lounge also offers live music and a free standup comedy show every Monday at 7:30 p.m. Lovers of music will enjoy Tuesday's Musical Bingo Nation to test musical knowledge as the DJ plays a variety of songs.
So if you're looking for a unique experience on your next trip to Boston, don't miss out on Lucky's Lounge. It's the perfect spot to get some drinks, listen to great music, and soak up the atmosphere — all while paying homage to Sinatra, one of the greatest performers of all time.