Avoid These Money-Wasting Activities On Your Next Cruise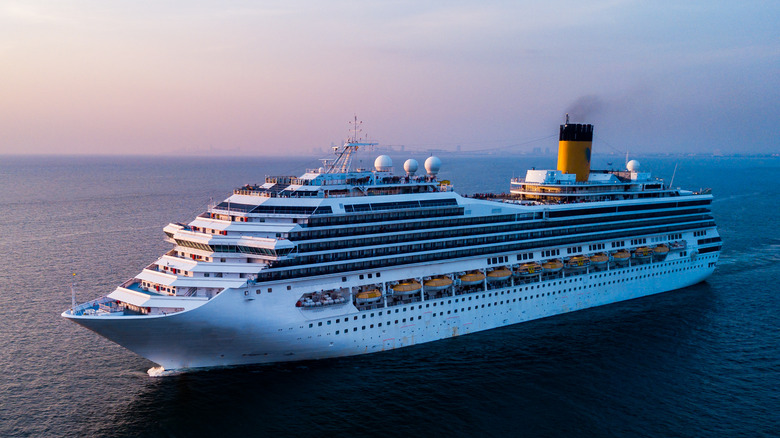 apiguide/Shutterstock
A cruise vacation can be excellent value for money, but all of the extras offered can be an unexpected drain on your finances. We're going to help you decide what you should spend your money on during a cruise, and what might not be worth it.
The first thing you should avoid is organized beach and resort transfers that are provided by the cruise line. Wander Wisdom explains that transfers organized by the ship tend to cost much more than if you just plan something yourself. Similarly, Blogger at Large suggests not taking the organized excursions offered by your cruise line, and exploring on your own. Not only will you save money, but you'll also have a more authentic local experience. Wander Wisdom backs this up, writing that there are often many attractions around the port area, and taking a stroll can be a wonderful way to see a place.
Both writers acknowledge the caveats to this approach, though. If you explore an area independently, you'll need to leave plenty of time to get back to the ship. Cruise ships will wait for their own excursions to get back, but they may well sail off into the sunset if freewheeling explorers are late.
More activities to avoid on a cruise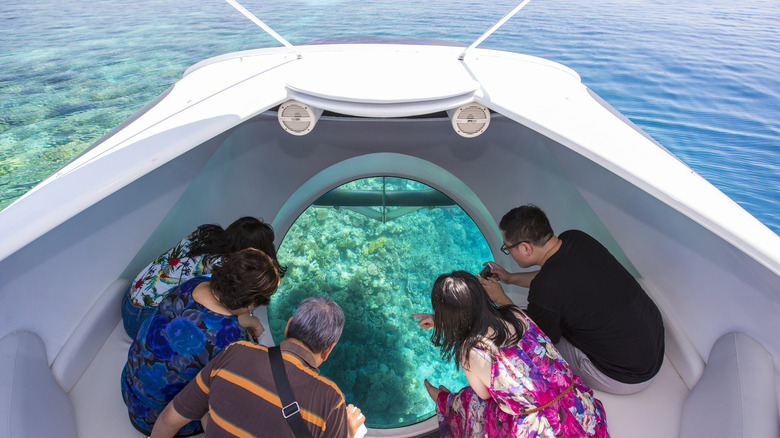 igor_lavresh/Shutterstock
Wander Wisdom has some very specific advice on types of excursions to avoid while cruising: glass-bottom boat tours. While they can be a good way to see the local marine life without getting your hair wet, they often visit areas crowded with other small boats and, if the sea is anything other than mirror-flat, the view can be obscured too.
Life Well Cruised recommends skipping the pre- and post-cruise hotels that can be booked through the cruise lines as they are almost always more expensive than booking somewhere yourself. And you absolutely should book a hotel for at least one night before your cruise. Celebrity Cruises suggests arriving early to explore the departure city and get over any jet lag.
Now, a word about the internet. Most people want to stay in touch with those at home or check in at work even while cruising, but you need to be savvy about it to avoid getting hit with a huge bill when you return home. Princess advises turning off data roaming and even popping your phone on airplane mode. Life Well Cruised proposes skipping the onboard internet packages, which can run to $300, and waiting until you're in a port (but always check what charges you'll incur before you go!)
Things to avoid onboard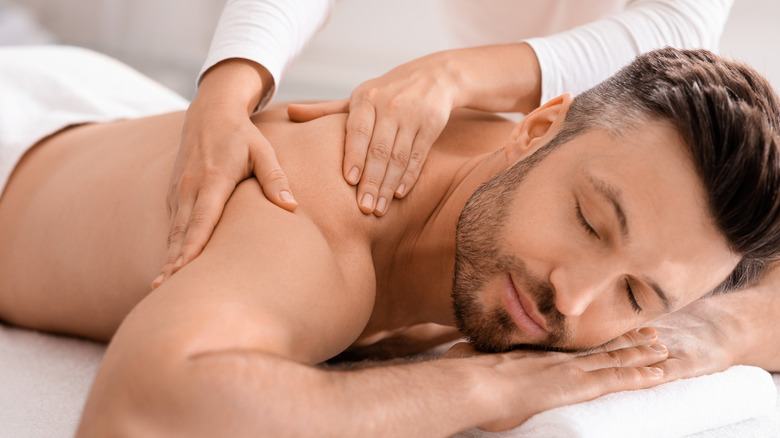 Prostock-studio/Shutterstock
It's not just things around the port that you'll want to avoid to save money during your cruise. There are lots of opportunities to spend your cash onboard too, and not all of them are worth it. Cruiseline recommends avoiding the pricey onboard photo packages on offer that, let's be honest, you don't like when you get home. Pretty much everyone has a high-quality camera on their phone, so capture your special moments with that — don't be shy to ask fellow passengers to take some of your group.
Shopping in general is noted by experienced cruisers as something to avoid onboard. Many writers, including Life Well Cruised, advise bringing a refillable water bottle and filling it up on the ship. Bottled water is not only expensive, but all of that single-use plastic isn't exactly environmentally friendly either. Other things Life Well Cruised recommends avoiding buying onboard are essential items like sunscreen and lip balm, which always have a hefty markup.
Finally, there are the spa treatments. Cruiseline and Life Well Cruised both suggest avoiding spa and beauty treatments on your ship. The base price might seem reasonable enough, but the hidden extras really take a chunk of change.