The Best Tour In Amsterdam For Your Inner Foodie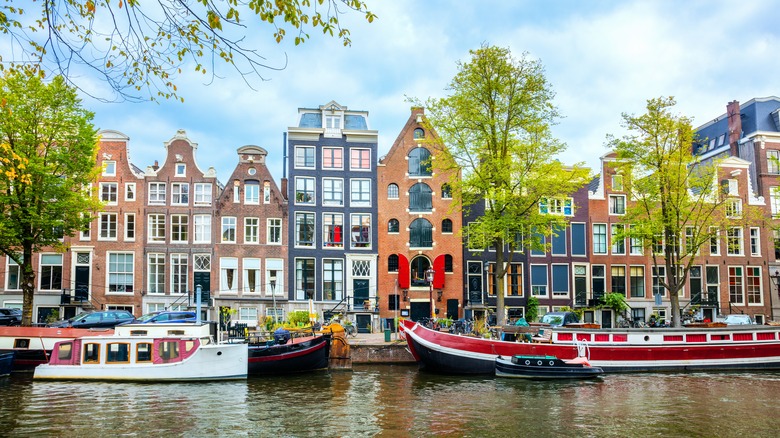 Taiga/Shutterstock
What comes to mind when you first think about Amsterdam? Probably the Red Light district, and groups of guys at bachelor parties. Those things exist there for sure, but they're just a tiny fragment of what you'll find in the Netherlands' delightful capital city. You'll be able to stroll past colorful 17th-century buildings dating back to the Dutch Golden Age and take a boat ride on the many tranquil, meandering canals.
History fans can step back into a fascinating story of World War II at the Anne Frank House, while art lovers will be able to spend hours wandering the superb Rijksmuseum and the Van Gogh Museum. Nearby the museums, you'll be able to wander through the pleasant Vondelpark for some time away from the lively streets. And, even beginner cyclists will be comfortable pedaling along Amsterdam's miles of cycle paths alongside the locals. But what about the food? When do you get to eat?
Free food tour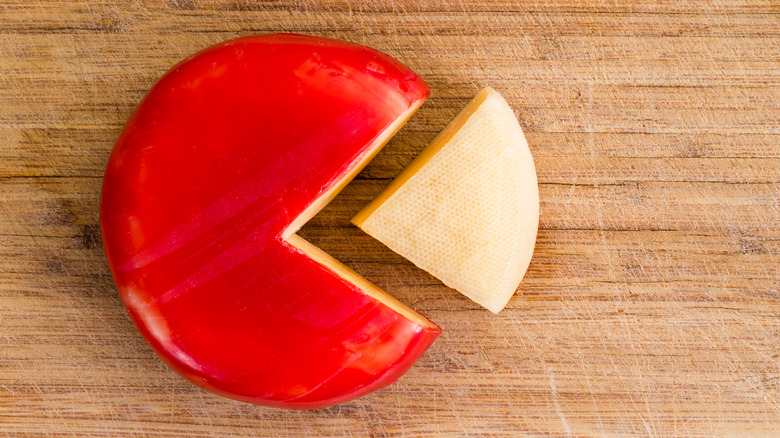 Ozgur Coskun/Getty Images
The Netherlands might not be known for its food like France or Italy, but that's only because the secret hasn't quite gotten out yet. The best way to try some of the country's specialties is on a free food tour run by Free Food Tour Amsterdam. During the two-hour walking tour with an expert local foodie, you'll get to try some famous Dutch Gouda and a delicious stroopwafel — a Dutch cookie that Free Food Tour promises is better than the Belgian version!
You'll also try bitterballen — a fried meat snack that goes great with beer — and the more controversial tastes of licorice and herring. Your tour doesn't only encompass food tastings, though. Your guide will talk to you about Dutch traditions surrounding food, tell you some great trivia, and let you in on a few of their favorite places to eat in the city, including where to find the best chocolate. According to the Free Food Tour website, tours run every day starting at 10:30 a.m. from Dam Square. And yes, this tour is free, but you should give your guide a healthy tip at the end.
Go forth and eat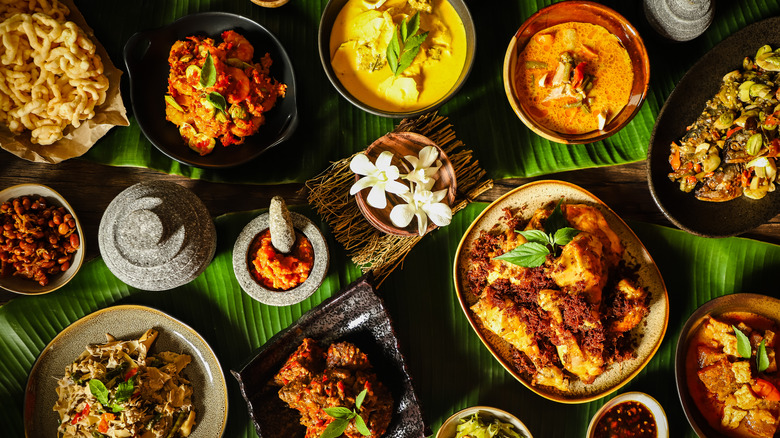 Ariyani Tedjo/Shutterstock
After your food tour, you'll be ready to explore a bit more of the city independently. According to travel blogger Nomadic Matt, you'll just get sample-sized foods during the free tour, so you'll have plenty of room to keep trying some local dishes. I Amsterdam recommends 14 types of foods you should try when in the Dutch capital, including apple pie, pancakes, and poffertjes — fluffy batter with powdered sugar.
You won't only find northern European dishes available in Amsterdam though. Amsterdam Foodie writes that Indonesian food is very popular in the Netherlands and recommends trying the rijsttafel (rice table), a Dutch spin on Indonesian food. With a rijsttafel, you'll be able to try a lot of different foods in one meal. And, we can't forget the beer. The Heineken Experience takes place in the Heineken brewery and gives you a history of the brand and lets you try some beer at the end. There are many other craft breweries around the city too; I Amsterdam lists some of their favorite craft beer bars that you'll want to visit while in charming Amsterdam.