The One Tech Device You'll Want To Bring When Visiting Disney Parks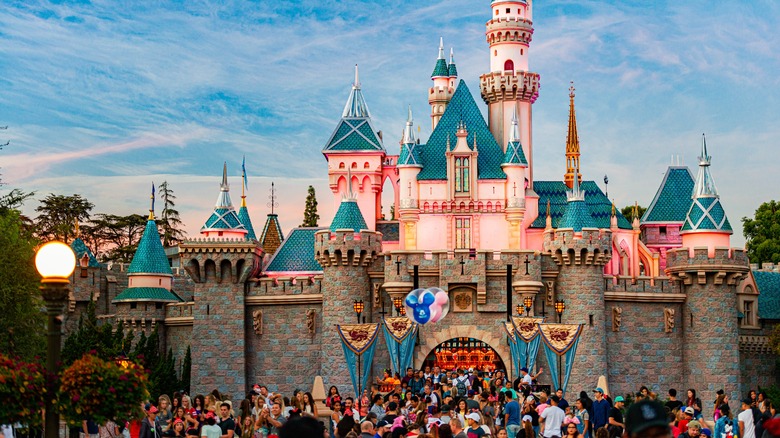 Konstantin Yolshin/Shutterstock
We may receive a commission on purchases made from links.
What we deem as a necessity when traveling all depends on where we're heading to. The beach? Sunscreen. Concert? A small backpack. Museum? Food for an occasional snack break. A Disney park? Bring all three and more. There's so much to do and ground to cover that if you're not prepared, your visit probably won't be as magical as you hoped. For example, the four main parks at Disney World (Magic Kingdom, Animal Kingdom, Epcot, and Hollywood Studios) cover a little over 1,000 acres, with Animal Kingdom covering 500 acres alone, according to Top Villas.
Planning your next Disney trip? Well we've identified the one electronic device you'll want to bring. There are so many things that could happen; your child could run off, someone could suffer from an injury, or you could simply be running late for a reservation and need to contact someone. In order to ensure you can handle whatever situation is thrown at you, we advise taking a look at the item noted as a necessity to avoid any headaches while you're trying to enjoy your vacation.
Keep your phone on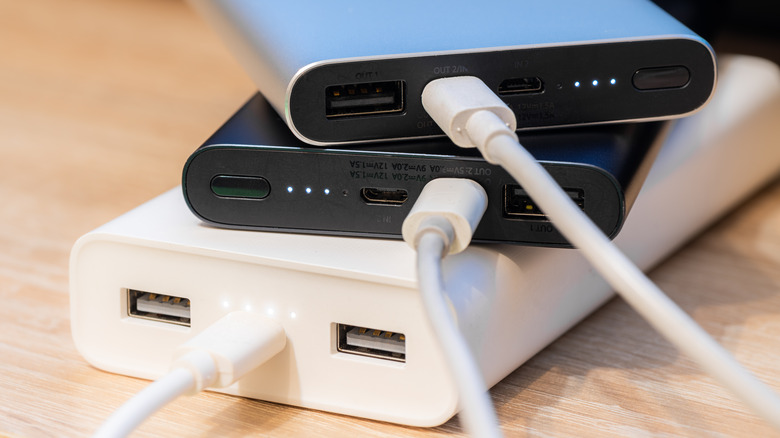 Kiril_Ph/Shutterstock
Unsurprisingly, a portable phone charger is something you don't want to forget when visiting a Disney park, according to CNN. "I'd recommend bringing compact external battery chargers for your phones," Magical Vacation Planner Alicia Stryker said. "The Disney app is so important during your trip. You will want to have a backup charger." Using the Disney app is always a huge help because of all the different features it offers.                                                                                                                                                                
You can use it to purchase park tickets, make restaurant reservations, check-in to your hotel and unlock the door to your room, get directions, and much more, according to Ears of Experience. However, you won't have access to this if your phone dies on you, which is what exemplifies the importance of a portable charger. Also, as noted before, there's always a possibility of a crisis arising, so having your phone charged is crucial to always be able to reach emergency services.
Best portable power options
However, you don't want to grab any portable charger you find on the shelf at a local store. It should be efficient and long-lasting because it'll be useless to you if it stops working halfway through your Disney vacation. According to Wired, the best overall portable charger of 2022 is Nimble Champ. First, it's lightweight, which makes it ideal for those who are already carrying several items in their bag. It only weighs about 6.4 ounces and it's not any bigger than a deck of cards. It also holds enough power to completely charge an iPad, or keep a phone on for almost seven days. It's $60 on the Nimble site, and $50 at Target and Best Buy, as of this publication.
If your phone has died and you need to recharge it in a hurry, Wired recommends the Elecjet PowerPie. This is also a useful device for those who need to charge their phone and laptop at the same time. According to the listing on Amazon, this portable charger can charge your phone from 0 to 60% in just 30 minutes. It's currently priced at $50.