The Best Time Of Year To Visit Iceland To Avoid Big Crowds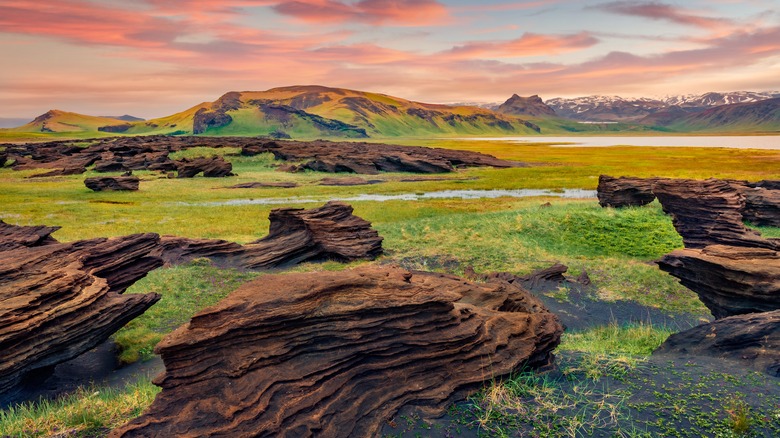 Andrew Mayovskyy/Shutterstock
Iceland isn't known as "the land of fire and ice" for nothing. Visitors to this North-Atlantic island will find glaciers and active volcanos aplenty. Thanks to it being a short five-to-six-hour flight from New York, and an even shorter three-hour flight from London, people flock here to see its other-worldly landscapes. In fact, in 2019, Iceland received over two million international visitors, according to the Icelandic Tourist Board. When you realize that the country has a population of fewer than 380,000 people, you can get an idea of just how crowded with tourists it can feel.
Don't get us wrong, Iceland is always spectacular, no matter how many people are waiting in line in front of you for that perfect photo opportunity, or how many times you get splashed by kids in the hot springs. Places like Thingvellir National Park, the glaciers of Skaftafell, and the iconic Blue Lagoon will never disappoint. But, there is a way to visit Iceland and avoid some of the worst crowds.
The best time to visit Iceland without crowds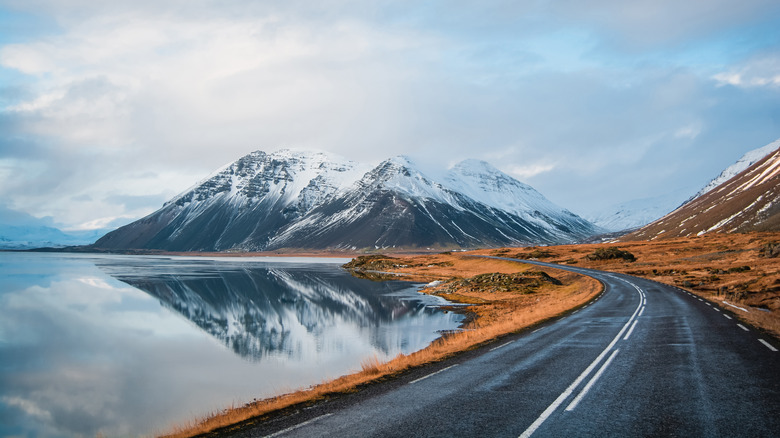 Alexander_Magnum/Shutterstock
Weather-wise, the best time to visit Iceland is usually cited as June–August, during the summer. Responsible Travel says that hikers especially should come in this season; however, they also warn that this is the peak time for visitors. If you want to visit Iceland and avoid the big crowds, the best time to go, according to Going Awesome Places, is from mid-October to mid-May. The crowds will have thinned significantly from their summer peak, and you might just get some of the most popular attractions all to yourself.
First, don't be scared off by the temperatures. Visit Iceland advises that the climate is milder than many visitors expect. In the capital, Reykjavík, temperatures fluctuate above and below freezing, with snow only sticking around for a few weeks during the year. But, if you're there looking for snow, don't despair! You can head out of the city to North Iceland and the Westfjords, where snowfall tends to be heavy and winter sports abound.
What to do in Iceland in winter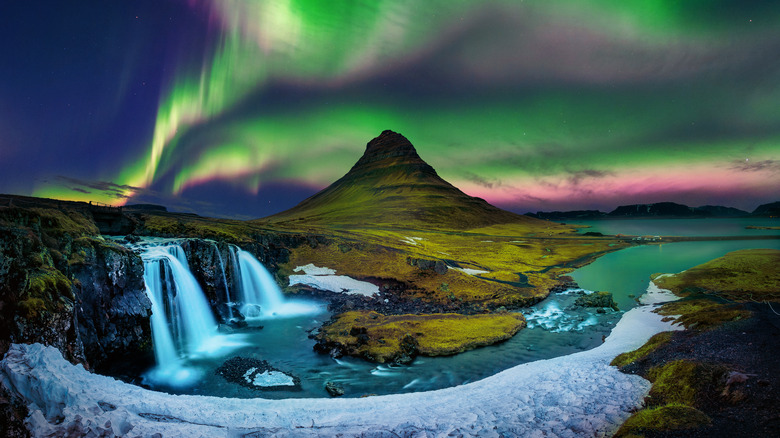 Guitar photographer/Shutterstock
One of the biggest draws for winter visitors to Iceland is the chance to see the northern lights. According to Visit Iceland, you are most likely to glimpse this stunning natural phenomenon between September and April. The best times are September and March, around the equinoxes, and December and January, when the nights are the longest, giving you the largest window to see the aurora borealis.
Other wintery attractions include snowmobiling, skiing, snowshoeing, and ice caving. Guide to Iceland says that the Golden Circle, which contains many of the country's most popular attractions, can be visited year-round, and there are plenty of tours if you don't want to drive yourself. And, don't forget about the hot springs, which are the perfect places to warm up when it's frigid outside. Finally, if you visit Iceland at the right time, you might get to experience a magical Christmas or one of the winter festivals, like the midwinter feast of Þorrablót.