What To Do If You Lose Your Passport While Traveling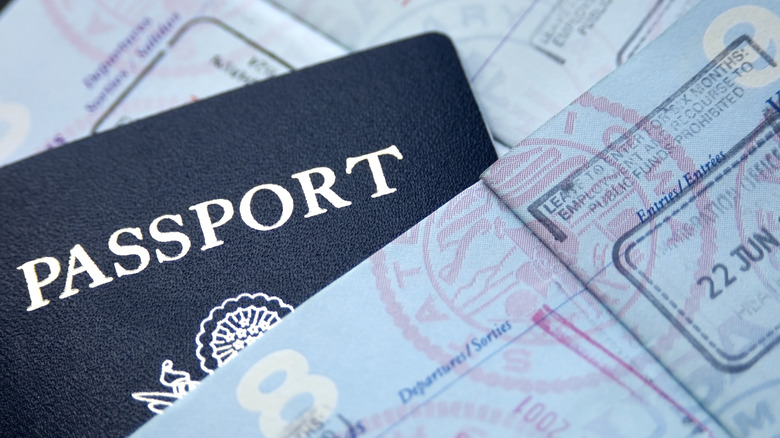 Randyharris/Getty Images
Losing your passport is definitely a sure way to ruin your entire vacation. You may not think it'll happen to you, but in the past couple of years, reports have found that over 200,000 people lost their passports while 60,984 actually had theirs stolen, according to The New York Times. It's one thing to lose your passport while you're safe at home, but it can quickly turn into a disaster if you're stuck overseas. However, those prepared with a plan will be better off and able to maintain more control of the situation. 
If you're planning on traveling soon and are worried of potentially losing your passport, we've found different tactics you can use to get your vacation back on track. This is especially important information now as the holidays quickly approach, since about 60% of Americans are planning on traveling during these next few months, according to Hopper. For many Americans, this is their first time traveling since the COVID-19 pandemic, so we urge you to take a look at what to do when a huge inconvenience arises.
Overseas travel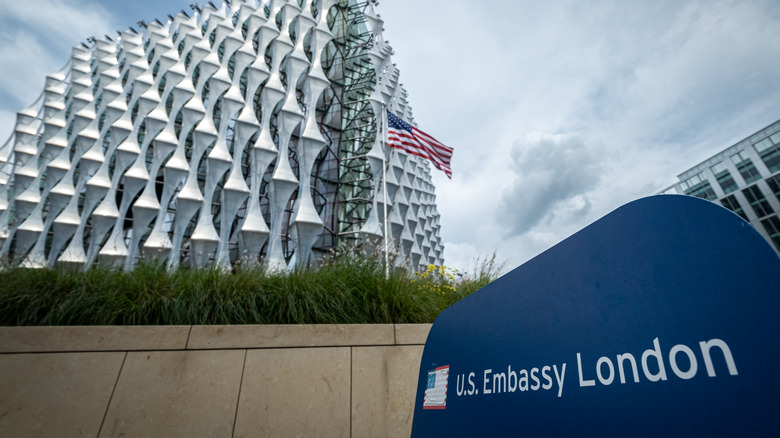 William Barton/Shutterstock
According to Travel.State.Gov, if you've lost your passport while traveling overseas, you'll need to replace it with a new one before flying back to the U.S. To do this, you'll first have to call the local U.S. embassy or consulate and request to speak to the Consular Section to explain that you've either lost or had your passport stolen, and be sure to explain the situation in detail so they can correctly assist you. During your conversation, you should also mention the date you are planning on traveling back home so they can attempt to work around your schedule. 
In order to get a new passport, you'll also need to take a new photo, and the Consular Section will inform you where you can take it. Sometimes, it may be necessary to obtain a new photo before the Consular Section can help you with the process of getting a new passport. If you have a child or friend traveling alone overseas who has lost their passport and needs assistance, you can call the Office of Overseas Citizens Services in Washington, D.C., and they will help direct your child or friend to where they need to go.
Traveling domestically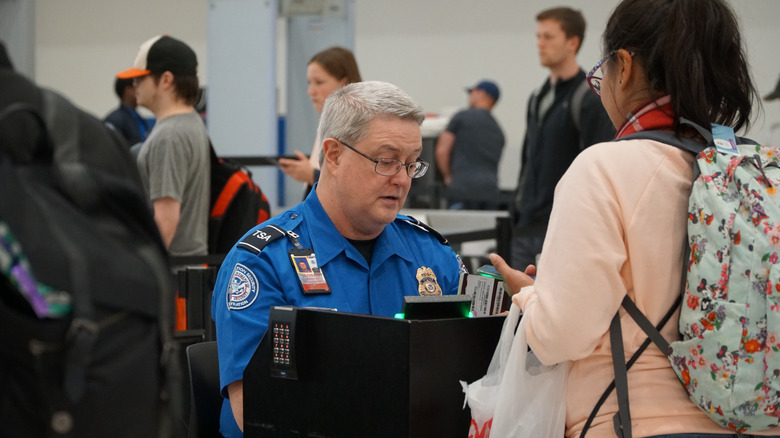 everythingforall/Shutterstock
If you're traveling domestically, you can either use your passport or ID to get through security and onto the plane. But what if you lose both or have them stolen as you're trying to return back home? According to Skyscanner, it's still possible to travel domestically if you have neither a passport nor an ID. In order to do this, you'll have to speak with the Transportation Security Administration and go through a process to confirm your identity.
Make sure you get to the airport at least two hours before your departure and inform the TSA of your predicament. They will then confirm different types of information, such as your name and current address. If the TSA is able to verify your identity, they will process you through security screening and give you a boarding pass that will inform other staff of your absence of identification. However, this sometimes does not work and you may instead be guided toward other methods.