The Best Time To Visit Greece To Avoid Crowds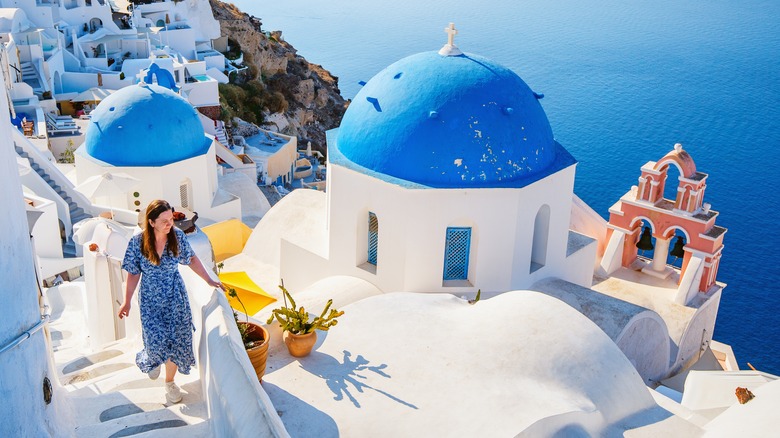 BlueOrange Studio/Shutterstock
The country of Greece is a fabulous place to visit, which is why millions of tourists flock there each year. From the islands of Mykonos and Santorini to the ancient Acropolis in Athens, it's a country filled with rich history and culture.
The coronavirus pandemic certainly did a number on the tourism industry across the world, Greece included. However, with COVID-19 vaccines and boosters, people are feeling more comfortable traveling now. According to DW, the country saw one million new visitors each week in the summer of 2022, an encouraging development given the devastating impact of COVID-19 on the country's tourism industry. 
While country officials and businesses may be thankful for the increase, the beaches and pubs in Greece are overflowing with visitors. It can be harder to enjoy any vacation when you feel the crowds swarming you. Thankfully, pretty much every country, including Greece, has a down season where you won't see as many people.
The winter months are the best months to avoid crowds in Greece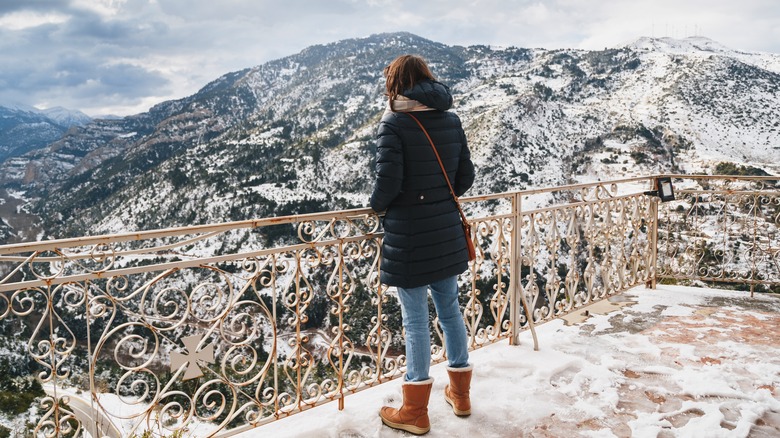 Iryna Budanova/Shutterstock
Most travelers flock to Greece in the summer months to bask in the sun and dive into the gorgeous blue waters of the islands. However, if you aren't keen to hit the beach and just want to experience the Greek culture, you might want to consider visiting during the winter. According to Travel & Leisure, the crowds die down by then, making your trip a little easier to manage. And since the average winter temperature is a comfortable 50 degrees, it's not exactly like you'll have to bundle up, either. 
If you're looking for fewer crowds and a little more warmth, however, Skyscanner suggests visiting Greece in September. During September, Greece is still relatively warm and businesses are still open before the offseason. Booking flights and hotels in Greece is much easier and cheaper in September heading into the fall and winter months as well.
There is still plenty to do during the winter in Greece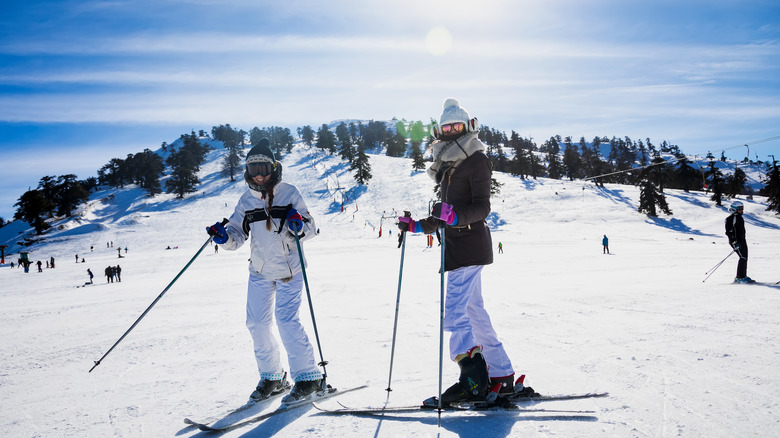 Ververidis Vasilis/Shutterstock
Because this is the offseason, it's important to note that a lot of big tourist restaurants and resorts are closed in the winter. However, that doesn't mean all of Greece is shut down! According to Visit Greece, there are big ski resorts in areas like Parnassos and the Mainalo Mountains for those open to excursions in the snow. You will also be able to explore the country's many museums and monuments without feeling constrained by other tourists. Per Greece Travel Ideas, you can also take a winter swim in Lake Vouliagmeni near the Athens Riviera. It's a thermal lake so the water is nice and warm, even during the colder months.
Also, if you're visiting around the holiday season, Greece goes all out for Christmas! Citizens decorate their homes and streets, and you will likely hear a lot of bells ringing and children singing Christmas carols. The country also has different holiday traditions, including on Theophany Day (the 12th day of Christmas). During morning Mass that day, a Catholic priest throws a big cross into nearby waters, and people dive in the water to try to reach it first. Seriously, it's a pretty big deal!
So, don't discount traveling to Greece in the cooler months. You may just enjoy it without so many people around.