17 Countries Where The U.S. Dollar Is Strong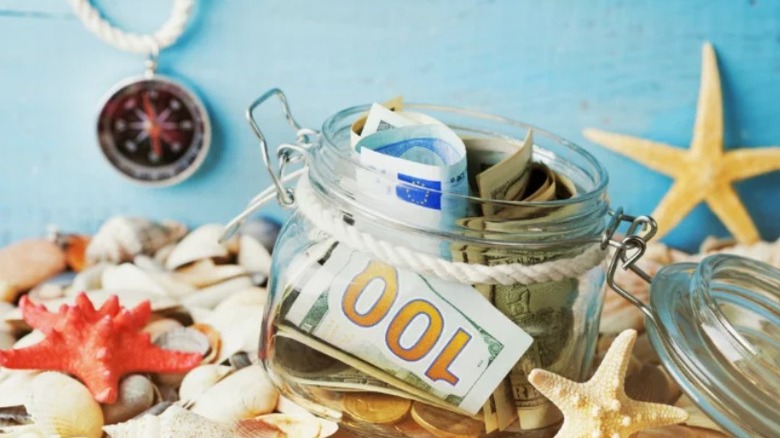 Shutterstock
Do you think you can't afford a vacation to an exotic location abroad? Sometimes a trip to a foreign land for a week can easily cost you less than a weekend at an Airbnb-rented apartment in a big city in the United States. The following list, arranged in no particular order, is based on information by The Economist's 2017 Big Mac Index; Europe Backpackers Index, which is aimed at budget travelers; Travelzoo's 2017 Wow Deal Destinations; and Numbeo, the world's largest database of user contributed data about cities and countries worldwide.
Great Britain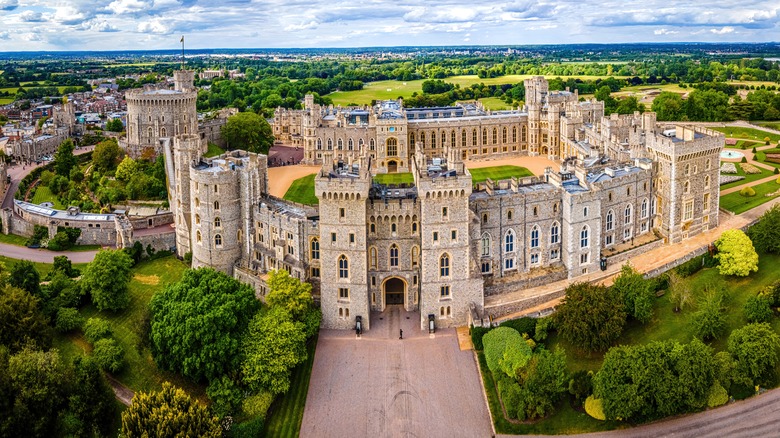 Alexey Fedorenko/Shutterstock
£1=$1.24
Brexit caused chaos in Great Britain. One of the side effects is a tumbling pound. It is becoming more expensive for British citizens to travel to other European countries and the United States, but Americans may benefit. The historic drop of the pound's value is dragging airlines, hotel prices, fashion brands, and even chocolate prices with it. The British pound versus the euro and the US dollar remains at depressed levels, 15 to 20% cheaper than pre-referendum.
Greece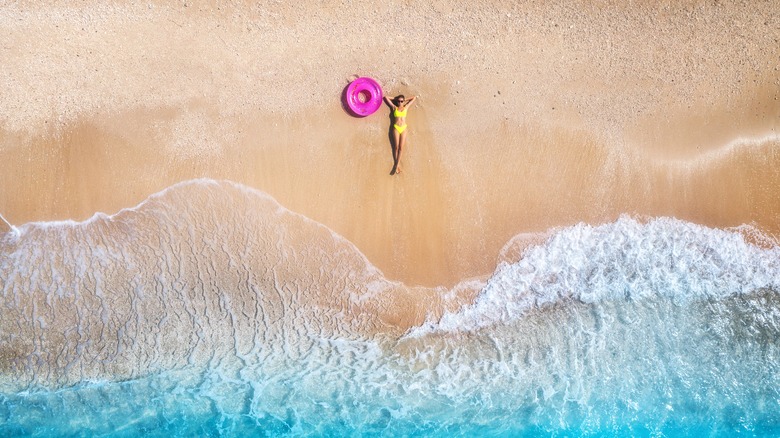 Denis Belitsky/Shutterstock
€1=$1.08
The euro is going through a five-year slump, but prospects are looking up. However, prices in this beautiful country remain low, as Greece is facing another emergency bailout by the EU and the International Monetary Fund due to the inability to financially recover after 2008. Tourists visiting the famous Santorini Island spent, on average, $66.98 a day, according to Price of Travel's 3-Star Traveler Index. That's a great deal considering what the volcanic island set amid the Aegean Sea has to offer.
New Zealand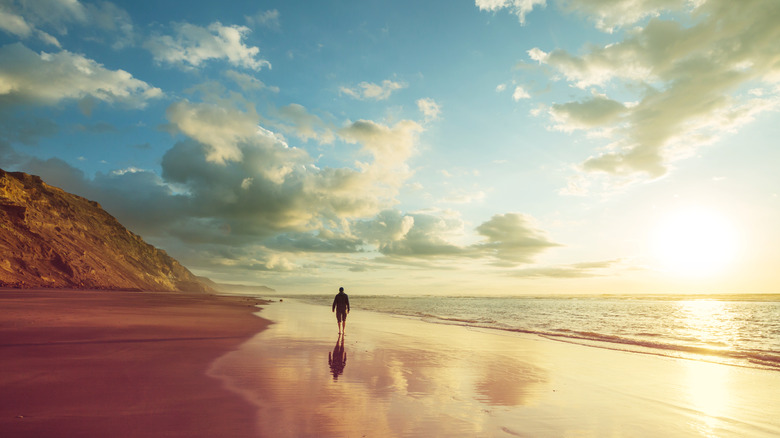 Photo Volcano/Shutterstock
NZ$1=$0.70
A lot of airlines are increasing the number of flights to New Zealand. More competition means cheaper prices for consumers. There are now even direct flights to the country. Tickets from Los Angeles to Auckland are now about $1,200 as opposed to $2,000. Also, in early March the NZD dropped to a 3-month low against the US dollar. Also, for example, a 3-course meal for two at a fairly expensive restaurant will cost about $60.
Peru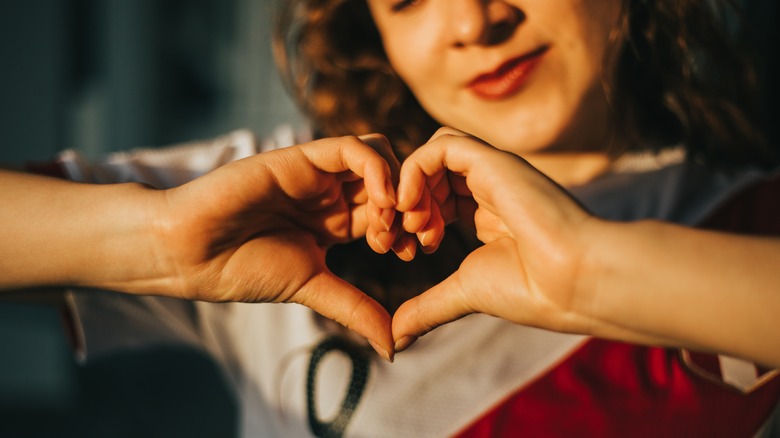 Arturo Lopez Llontop/Shutterstock
S/1=$0.30
The sol, the local currency, has depreciated more than 18% against the US dollar, which is at a decade-high against the sol. Peru made our list of most affordable destinations for 2017 for those considering a trip to South America. There have been some great deals lately that include flight, hotel and tours. You can find an all-inclusive 5-day hike with a guide through the jungle for under $400. Flights to Lima from New York go for about $400. A 3-course meal for two at a nice place will be about $25.
South Africa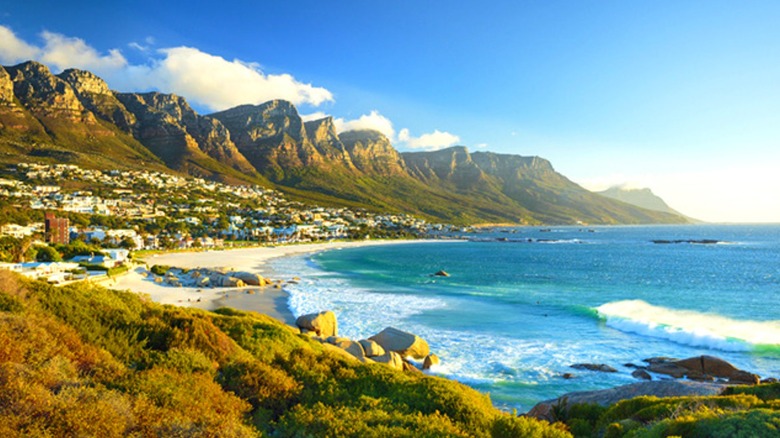 iStock
R1=$0.08
The rand has lost 30% of its value against the US dollar. The economy is in shambles, which means the local currency is undervalued. Even the chance to see wild animals is cheaper in South Africa. Consider a night tour at the Djuma Game Reserve, a state-run park. Certain South African airlines offer discounts almost all year round. A whole meal will cost about $8; cabs are relatively cheap ($1 a mile), and hotels and safaris are also much more affordable because of the strong dollar.
Colombia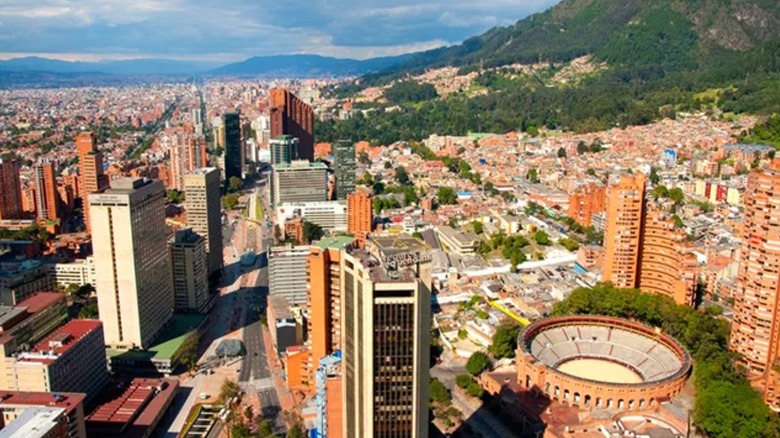 Shutterstock
$1= COL$2,902
Colombia is an unforgettable bucket list trip you can do on a budget. The country is going through a historic economic and political crisis. Visit the historic gem of Santa Marta, the first Spanish settlement in Colombia and the oldest surviving city in the country. Aside from history, you get to enjoy beautiful beaches, amazing reefs for unforgettable snorkeling, and a bustling nightlife. A 3-course meal for two at a fancy restaurant is about $20; transportation is cheap, too – $1.30 per mile.
Russia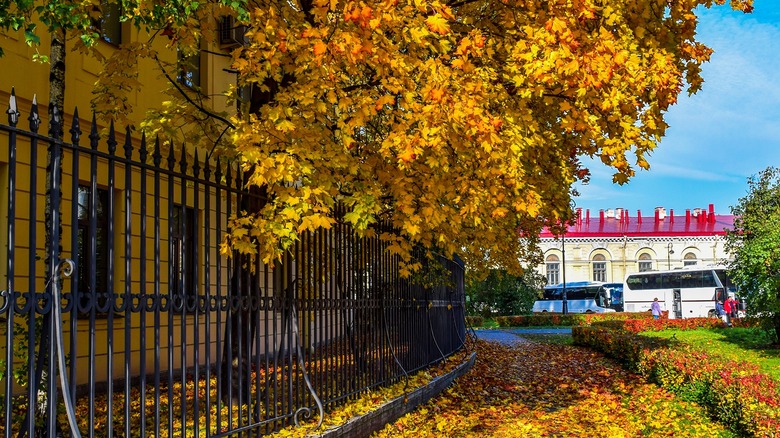 Sisika/Shutterstock
RUB1=$0.02
The Russian ruble has been on a downward spiral since Russia's invasion of Ukraine in 2014 due to international sanctions. A 3-course meal for two at a fairly posh restaurant in Moscow, historically one of the most expensive cities in the world, is now about $40. Direct flights are now down to about $600. Explore ancient cities and learn about the country's rich cultural heritage and diverse traditions at a discount. You can see the famous palaces in St. Petersburg and Moscow's Red Square for a lot less, as well. Exploring the Kremlin will cost just $7. A cab from the airport to downtown Moscow is about $25.
Brazil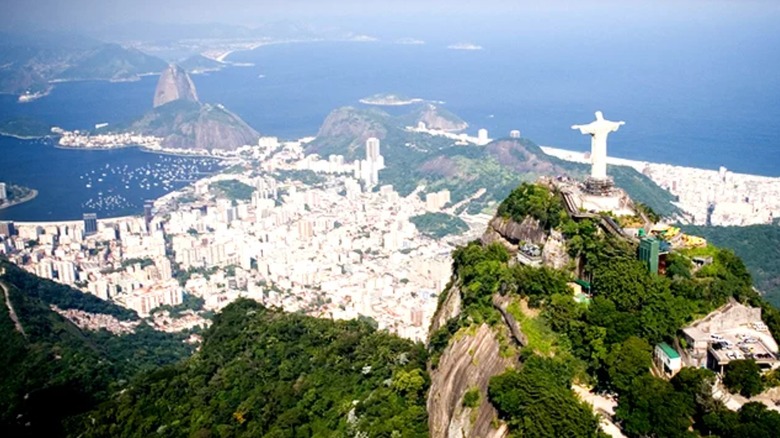 iStock
R$1=$0.32
The Brazilian real has depreciated more than 39.3% against the US dollar. The economy is in shambles, at a 25-year low, but tourism remains a priority. Who doesn't want to sunbathe on Brazil's iconic beaches, go on a tour through the Amazon, explore local culture, participate in a samba festival, or see the Carnival? Even the favelas are interesting to many foreigners. The best time to visit is between April and May when the weather is most pleasant.
Mexico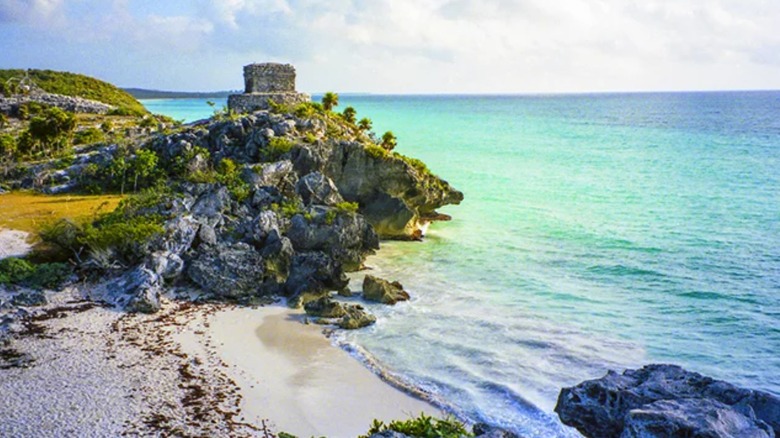 iStock
MXN$1=$0.05
Mexico is always a popular destination among Americans. Regardless of whether you go there for the beaches, nightlife, historic sites, or culinary scene, you won't break the bank. The Mexican peso has lost 26.6% of its value against the US dollar. It was at an all-time low in January due to repeated political threats to build a wall and restrict trade deals with Mexico. A 3-course meal for two at a nice place will cost about $30.
Argentina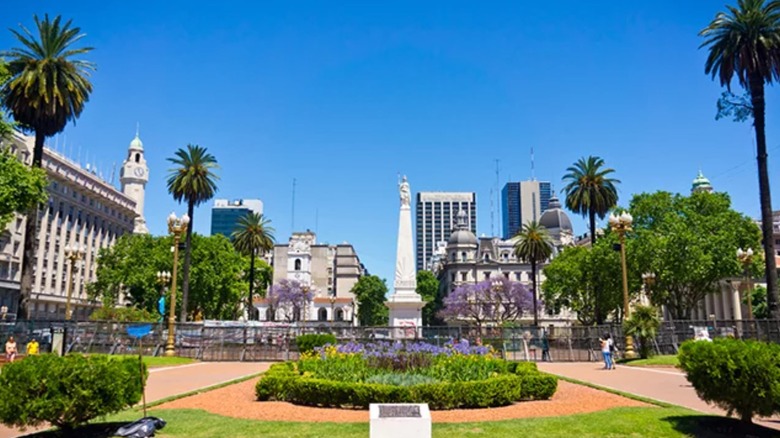 iStock
ARS$1=$0.06
The peso saw a huge devaluation after December 2015. You don't have to cross oceans and continents to reach a cheap getaway destination. Visit the home of the tango, some of the world's best steaks, and penguins without going broke. Argentine food and wine alone are sufficient reason to add it to your travel bucket list. The Iguazu Falls, the country's national parks, and the glaciers are a bonus. Make an excuse to see the country during a festival to see what a real party looks like.
Malaysia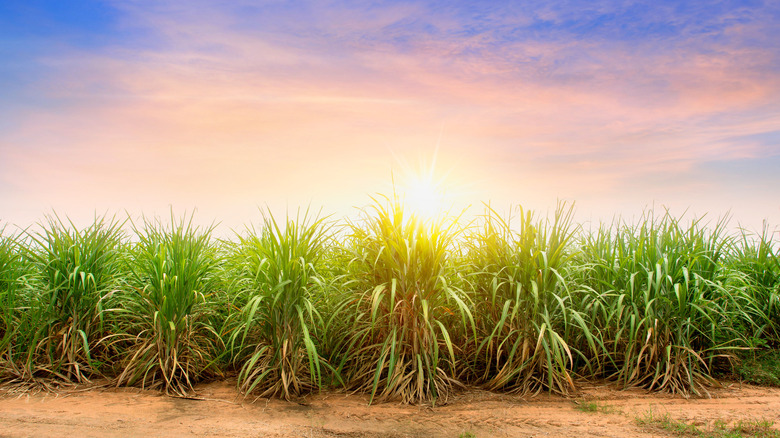 gan chaonan/Shutterstock
1 RM=$0.23
The currency of this adventurous beach destination is undervalued by a gigantic 64.6%, according to the 2017 Big Mac Index. The government has developed tourism heavily to make the country's economy less dependent on natural resources. A 3-course meal for two is about $15 in Kuala Lumpur. Visit Borneo, a thrilling adventurous place and one of two on earth where you can see orangutans in their native habitat. Other top attractions include trekking in the rainforest, scuba diving, and staying at a remote longhouse to see how indigenous people live.
Norway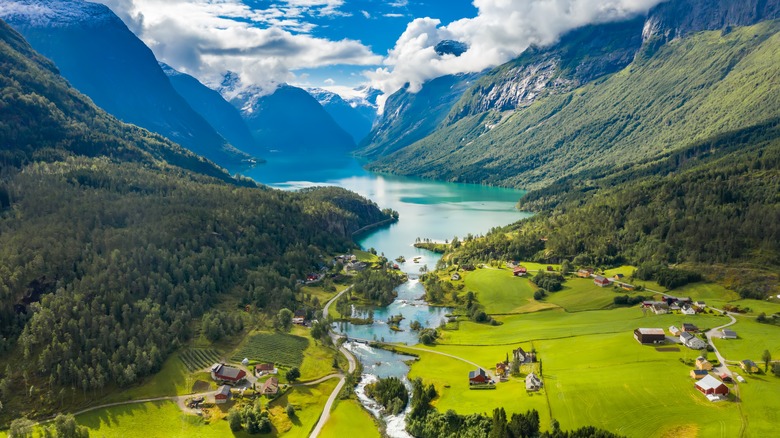 Andrey Armyagov/Shutterstock
1 kr=$0.12
The Norwegian krone has lost 27.8% of its value against the US dollar. Norway is easily among the most beautiful countries in the world, and its fjords are like a trademark. The rugged scenery and massive inlets are magnificent. One of the best times to visit is in May, just after spring, which brings about mind-blowing natural colors. But no matter when you decide to explore Norway's secret gems and culture, you'll find exhilarating adventures. Airfare has become much cheaper due to the boom of budget airlines such as Norwegian Air. Direct flights from New York are about $500.
Sweden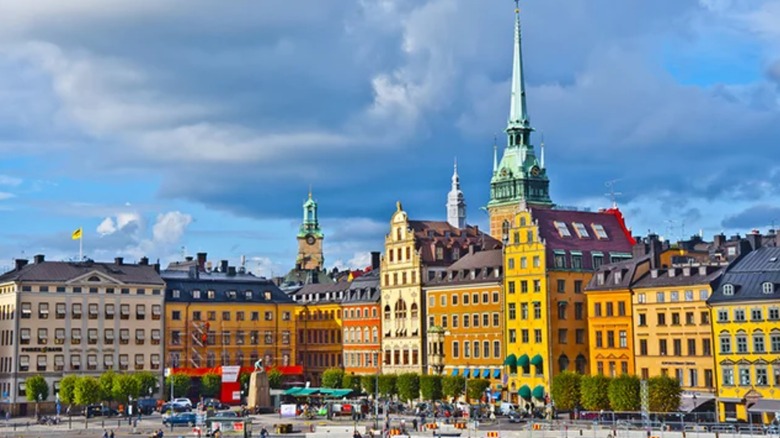 iStock
1 kr=$0.11
The Swedish krona has depreciated 23.3% against the US dollar. Go camping under the stars in Kiruna. Camp Ripan has several caravan and tent sites. Kiruna, close to the border with Norway and Finland, is also a popular destination for witnessing the glowing Northern Lights. The Scandinavian country's arctic and subarctic north is a wonderland of sparsely populated forest, lakes, rivers and mountains.
Chile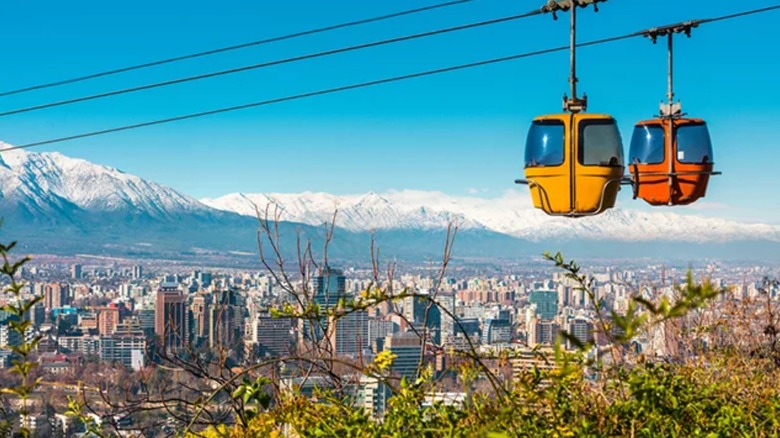 Shutterstock
$1=CLP$660
The Chilean peso's value has dropped by 22% against the US dollar. A round-trip fare in the spring of 2014 was about $1,150; it is now $830. This is the country to visit in South America if you like good food, great wine, adrenaline-inducing outdoor adventure, and, of course, saving money. Make sure to visit Easter Island, one of the most secluded adventure destinations in the world. The now-barren island was once populated and is famous for its 887 giant statues that were created by the Rapa Nui people.
Australia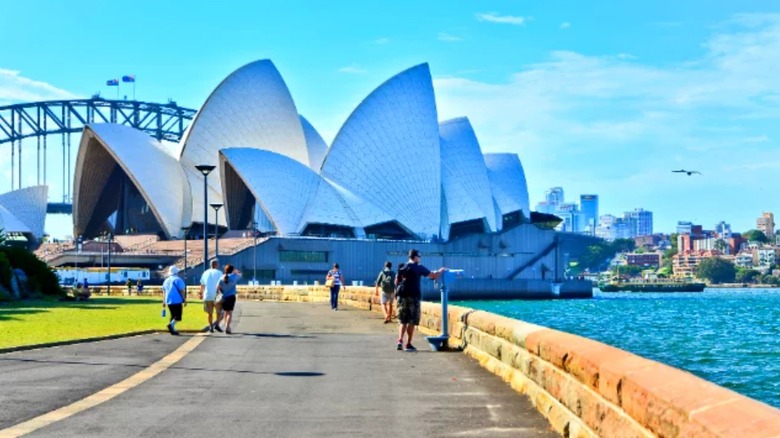 Shutterstock
A$1=$0.76
The most expensive problem with a trip to Australia is getting there because it's so far away. But with a little research, you can book a much cheaper flight. Virgin Australia, for example, often pitches discounts. Right now, you can easily find round-trip tickets for just about $1,000 from New York to Melbourne, which is among the most popular destinations. There, a meal at an average inexpensive restaurant will cost you about $11. The Australian dollar's value has depreciated close to 19% against the greenback.
China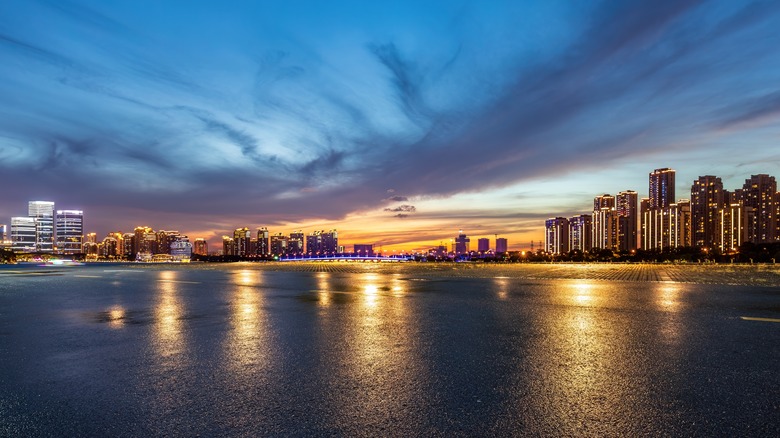 ABCDstock/Shutterstock
¥1=$0.15
The United States and China are at a sensitive moment in their economic relationship following the inauguration of the new American president. Still, a 3-course meal for two at a fancy place in Beijing will cost about $26. The local currency is undervalued by 44.1%, according to The Economist's 2017 Big Mac Index. This is great if you have wanted to see the Great Wall and other iconic sites for a long time. Now is your chance.
Japan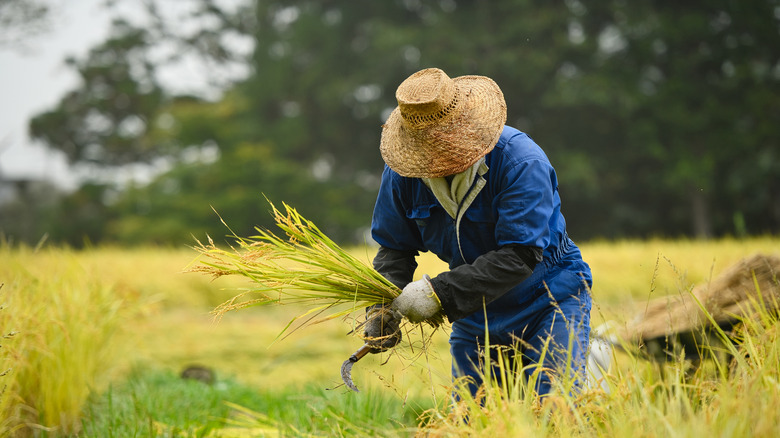 lowpower225/Shutterstock
$1=¥111
As if people need another reason to find time to explore this historic, culturally rich and high-tech destination. Thanks to a falling yen, airfare from Los Angeles to Tokyo is now about $750. Use the money you'll save to join a sushi-making class in Japan or learn some Samurai skills. A meal at an average restaurant in the capital will cost about $8.