Best US Destinations For A Guys-Only Getaway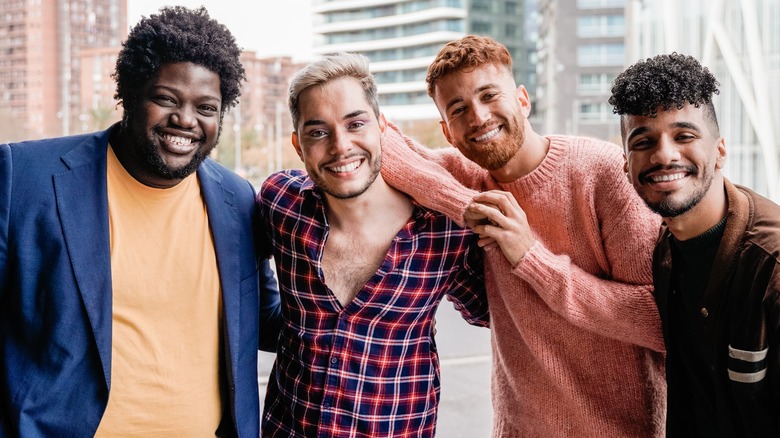 Nuva Frames/Shutterstock
A guy's vacation is like a rite of passage to adulthood and the ultimate bonding experience. This kind of trip will never go out of style. A recent study even showed evidence that "bromances" are good for their health because make friendships increase the levels of oxytocin, the "love hormone" in the brain and make people happier.
Business trips with colleagues don't count. Plan a real getaway with your real friends. Pick a destination carefully; a trip should re-energize you, make you forget your troubles for a few days and relax you. The following destinations provide all that – plus joy, laughter and dare.
Louisville, Kentucky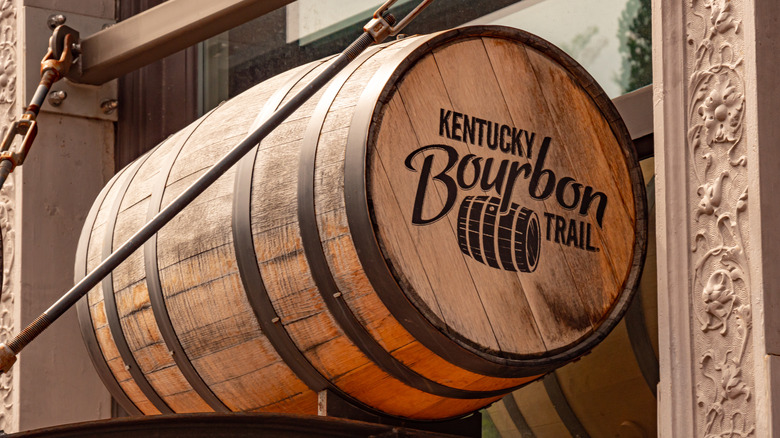 4kclips/Shutterstock
Explore the bourbon capital of the world – Kentucky. This 5-day trip is a must for any bourbon admirers or anyone who would like to know more about this unique American beverage. You will visit nine distilleries and participate in several tastings so you can get feel the authenticity of each final product.
Go on the Kentucky Bourbon Trail. You will get an idea of the scientific process behind making this native to America spirit while also enjoying the stunning setting in the Bluegrass State. You can also participate in The Innkeepers Bourbon Selection with Dixion and learn about some rare bourbon that you won't find in stores.
There are plenty of other bourbon experiences in Louisville, Lawrenceburg, Bardstown or Clermont. Some even offer classes on how to cook your own bourbon.
Daytona Beach, Florida and Indianapolis, Indiana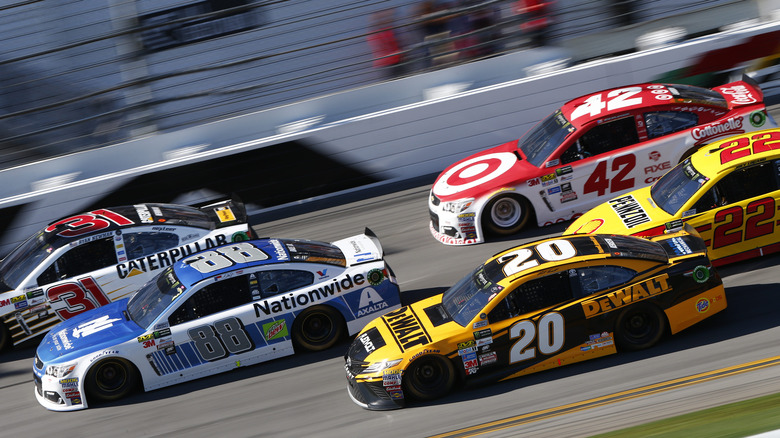 Grindstone Media Group/Shutterstock
If you are into fast cars, seeing Daytona 500 or Indianapolis 500 live is a must. These iconic racing events are held on weekends so you can turn the experience into a trip. Daytona is also known as an awesome destination for bachelor parties. Enjoy the beaches, fish on the Sunglow Fishing Pier or visit the Daytona International Speedway for a track tour. As is the case with most beach cities, the nightlife does not disappoint. You'll have plenty of options for dancing, drinking and enjoying live entertainment.
Appalachia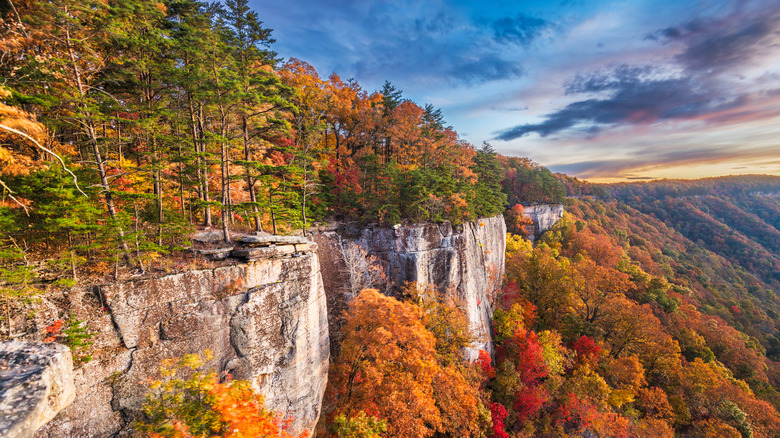 Sean Pavone/Shutterstock
If you're more into motorcycles as opposed to cars, consider an Appalachia road trip. Take West Virginia's Route 50, which is more popular as the George Washington Highway, and head east. You will eventually reach the Skyline Drive, a road on the bucket list of every traveler. It runs through Shenandoah and the Blue Ridge Mountains, which is where you will witness some of the most stunning views ever. You'll finally get the meaning of the famous saying that "Life is about the journey, not the destination." You can start from Front Royal and drive all of the 105 miles on the Skyline Drive. Waterfalls crystallize in the winter. There are many picnic areas along the route. Many prefer the Elkwallow and South River because of the opportunities to "meet" with raptors and many animals.
Silverton Mountain, Colorado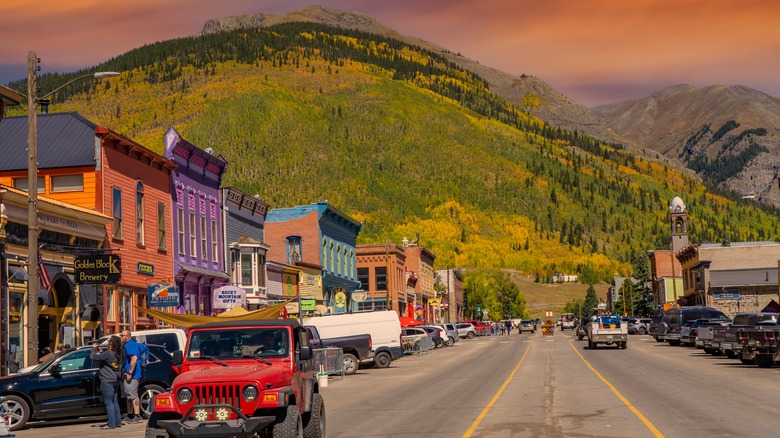 Bob Pool/Shutterstock
Heli skiing is expensive but the Silverton Mountain Guides have some packages that come at reasonable prices. They guarantee six runs during the day and have access to some of the best big mountain skiing in Colorado's San Juan range, close to Telluride and Crested Butte, which gets a tremendous amount of snow. They take the chopper up to Alaska, where Silverton Mountain Guides offer full week luxury heli skiing vacations.
Las Vegas, Nevada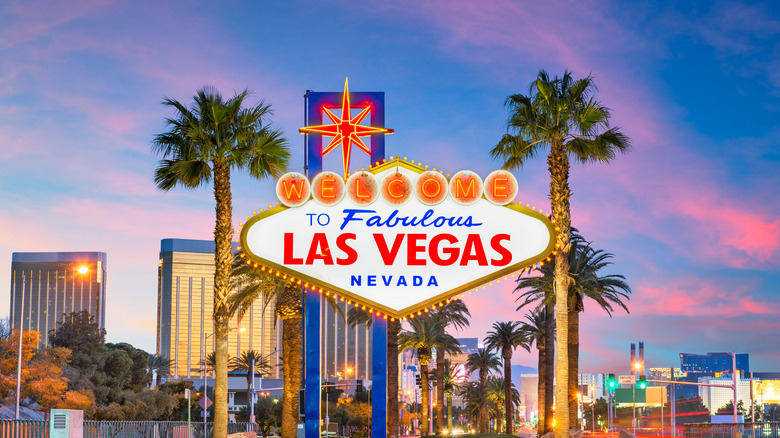 Sean Pavone/Shutterstock
Vegas is the ultimate guys destination, famously known for some crazy bachelor parties. America's Sin City is a must-visit. It has changed in recent years and many associate it with wild parties as opposed to gambling. The variety of bars, lounges and night clubs in this fun haven will blow your mind.
Ocean City, Maryland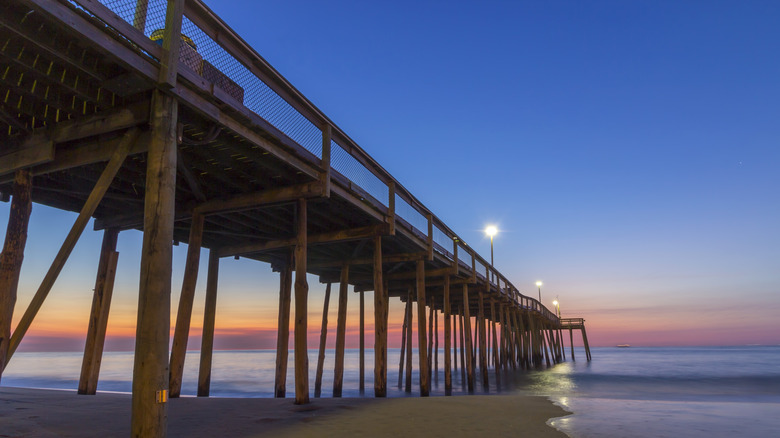 Abriggs21/Getty Images
This resort city has plenty to offer – boardwalk for awesome days at the beach and fun party nights. Don't miss out on some of the best seafood in the country. Check out Assateague's famous wild ponies, just 9 miles away. Hike "with" foxes and thousands of birds around you. The golf enthusiasts will be pleased too. Ocean City has some of the most challenging courses around.
Humboldt County, California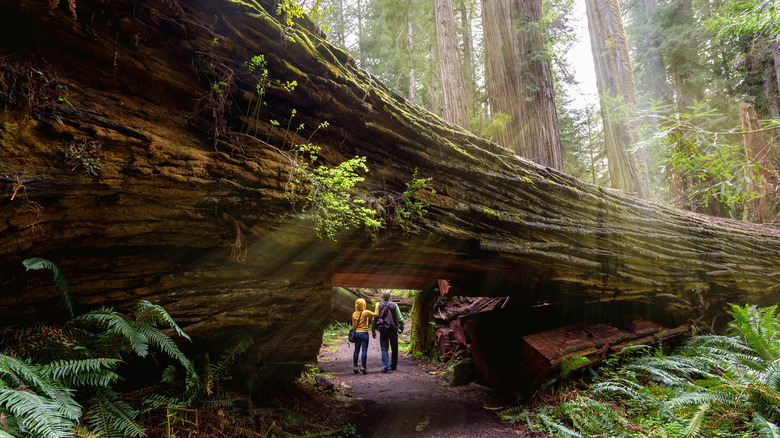 Yaya Ernst/Shutterstock
Test yourself and your friends and see which one of you can reach the top of 1,500-year-old, 300-foot-tall trees. The answer should be "no one," because doing so is illegal and you may get in a lot of trouble. Join a canopy tour and you'll actually get to climb some of them. A panoramic view of the Redwood National Park is totally worth it. Take a zip line tour for even more fun.
North Maine Woods, Maine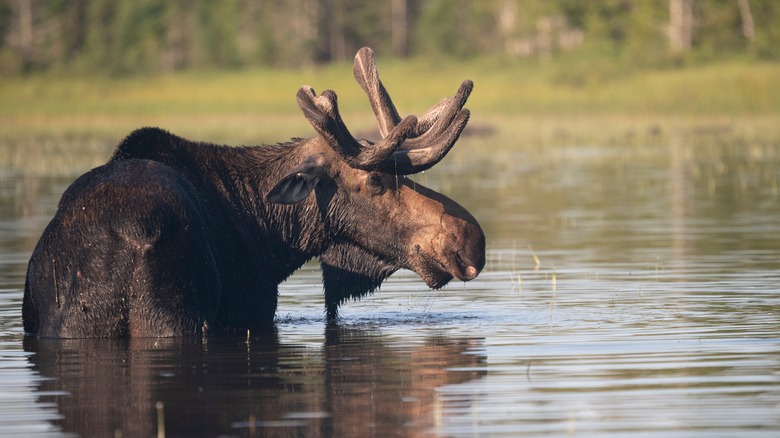 Jeffrey M Levine/Shutterstock
Why not go on a canoe trip on the Allagash River? You will get to live like people in the mid 1800's did. The ride starts at Chamberlain Lake and goes through pine forests and rapids. If you're not careful, this can turn into the ultimate survival experience. You'll definitely need your buddies with you then.
New Orleans, Louisiana
Sean Pavone/Shutterstock
Mardi Gras, anyone? You won't find a place in the U.S. that celebrates it better. Enjoy some of the best food in the South, if not in the whole country, and great music clubs and bars. The atmosphere is unconventional but fun. For those of who need a few days of more quiet time, you'll like the fishing and golf opportunities.
Grand Canyon, Arizona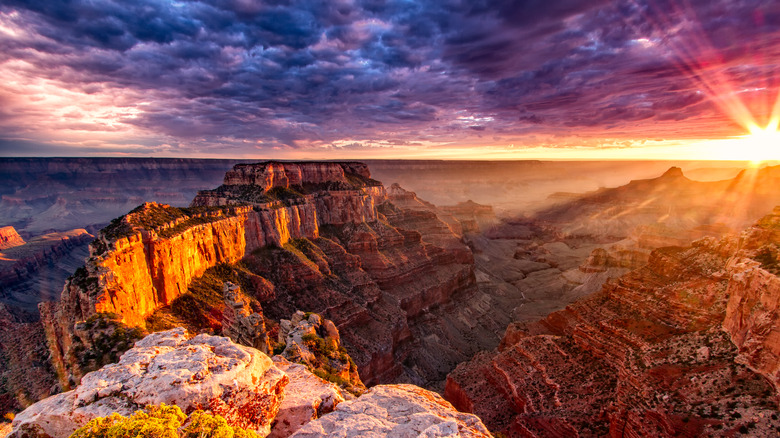 Erikharrison/Getty Images
How does paddling through miles of powerful white waters sound? Extremely challenging and exciting. The whole trip can be more than two weeks long as you navigate the Colorado River through a deep canyon. You'll probably qualify to teach geology classes afterwards. Raft trips are also available for those who prefer a more conventional adventure. Many men go on long mountain-bike trips along the northern rim.