Does A Trip To Bermuda Require A Passport?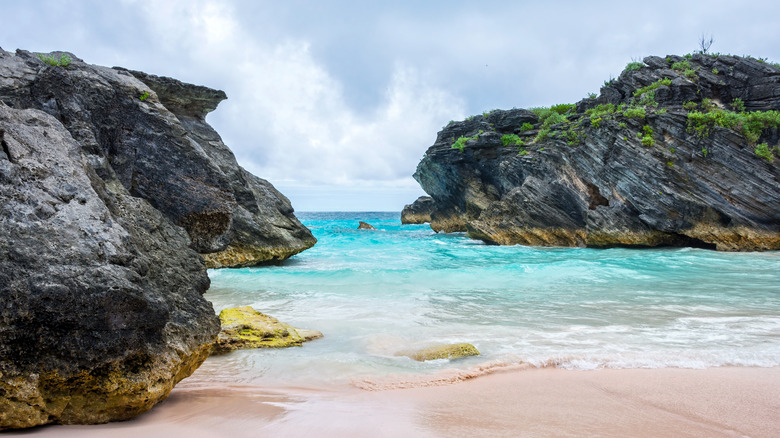 Andrew F. Kazmierski/Shutterstock
Turquoise waters and silky pink sand beaches? Yes, please! Bermuda's claim to fame and ease of access are two of the top reasons travelers flock to its alluring beaches each year, but there are a few things to know before you go. First off, it's a common mistake to refer to Bermuda as a Caribbean location, according to Condé Nast Traveler, since it's actually a British territory. Additionally, you've likely heard conflicting stories about the Bermuda Triangle, but Statista says that popular myth didn't keep over 800,000 tourists from visiting the island's blissful beaches in 2019.
The good news is that Travel and Leisure reports that Bermuda is particularly easy to access from the east coast, with flights from New York clocking in at just two hours. So, you'll go from meager airline rations to the island's famed Dark 'n' Stormy cocktail in less time than the in-flight movie. As with all things travel and tourism, however, there are requirements for entry that must be in place before your arrival on the island's pale pink playgrounds. For this reason, it's essential to understand the rules for air travel versus arriving by way of cruise ship when deciding what forms of identification you'll need.
Bermuda by boat vs. plane -- what you need to know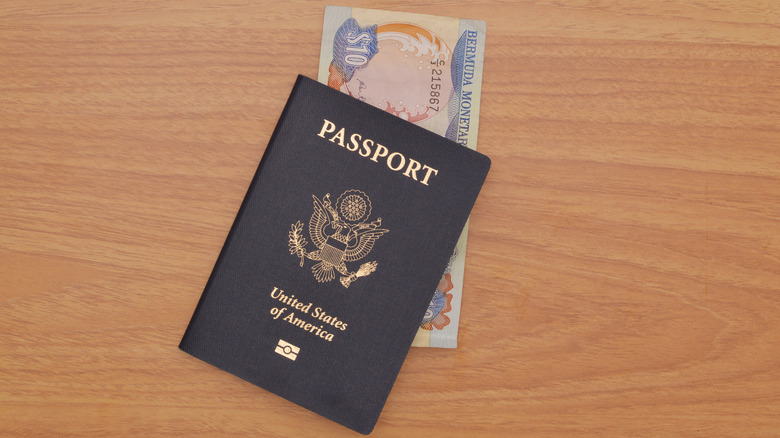 rSnapshotPhotos/Shutterstock
Bermuda is a small island just 21 miles from one end to the other, which is why it gets rave reviews from the travel contributors at Forbes.  
The U.S. Consulate General in Bermuda indicates that a valid U.S. passport is required for travel to Bermuda for those flying. However, the requirements for visitors arriving by cruise ship are more lenient. Cruising sun-seekers need only government-issued identification and proof of citizenship. The travel gurus at The Points Guy clarify that a driver's license and birth certificate fulfill these requirements.
But before you cruise over to Bermuda's teal and pink paradise, there is one caveat. Although it's a tropical breeze to enter Bermuda by cruise ship with only your photo ID and proof of citizenship, most travel experts suggest always traveling with your passport in case of an emergency. For example, you might have a medical emergency while on your cruise, and although you only need a photo ID and proof of citizenship to cruise into the docks in Bermuda, you would absolutely need a passport to fly back to the United States.
Even if you think it's unlikely, an expected emergency back home might derail your vacation, so play it safe and always travel with your passport.