The Worst Ice Storm In American History Caused Billions In Damage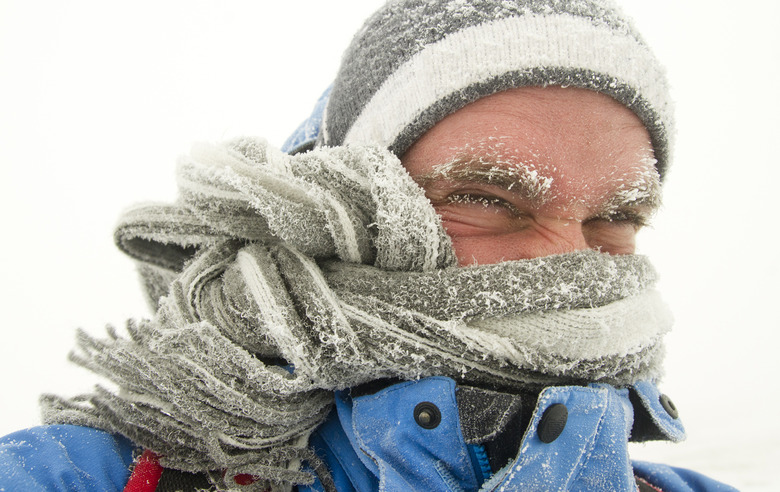 Ioan Panaite/Shutterstock
One of the most deadly and most devastating American winter storms in recent memory was the Great Ice Storm of 1998 which lasted from January 5 through January 9. The storm affected upstate New York, northern New Hampshire and Vermont, and most of Maine. In fact, it was one of the biggest disasters in Maine's history. The storm left 80% of the state's residents without power and the entire state was declared a disaster area.
Weather Makes You Sick, and Other Cold and Flu Myths Debunked
While many Americans bundle up and raid the grocery store shelves to prepare for blizzards, freezing rain and ice can actually be the most destructive of all winter precipitation. Ice can be much harder to drive on than snow and is much less visible on the road, increasing the risk for car accidents. Ice also accumulates on surfaces more easily than snow, cannot be plowed and doesn't run off.
According to the National Oceanic and Atmospheric Association, some places during the '98 storm received as much as 3 inches of rain, which froze into thick, slippery sheets of ice in the subzero temperatures. The weight of the ice snapped power lines and poles, and toppled and downed transformers, causing massive power outages. This debris also smashed cars and shut down roadways.
More than half a million people were left without power for days and even weeks. According to News Center Maine, power was out for some for as much as 23 days after the first outages were reported. The Maine National Guard was mobilized and Central Maine Power had more than 1,000 line and tree crews working to clear roads and restore power.
The storm resulted in huge losses for farmers, including the death of livestock and damage to apple and maple trees. According to the Weather Channel, the region's maple sugaring and apple industries were hurt for years afterward. The storm also caused millions in losses to the region's winter tourism industry.
Across the Northeast United States, the storm claimed 16 lives and wreaked more than $2 billion in damage. People died of carbon monoxide poisoning, trauma, fire and hypothermia. North of the border in Canada, the storm killed 35 and did more than $3 billion worth of damage.  
The Great Ice Storm of 1998 is just one of the wild storms that have rocked America in the last century. Blizzards, hurricanes and even tsunamis are among the most devastating natural disasters in each state.