The World's Biggest Pride Parades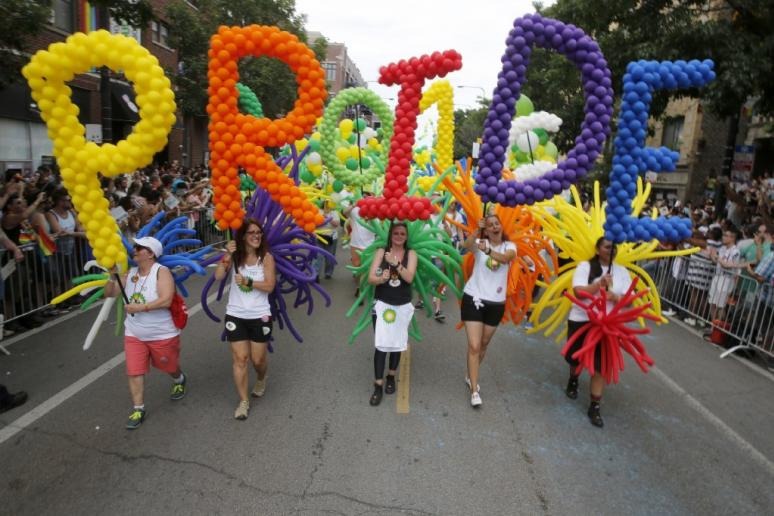 Dreamstime
In cities around the world, Lesbian, Gay, Bisexual and Transgender Pride Month (LGBT Pride Month) is celebrated each year in June, with festivities centered around parades. And attendance at those parades has skyrocketed in recent years, with 2017 setting records — led by the first-ever 5 million plateau reached by Sao Paulo, Brazil. Here's a look at some of the world's biggest pride parades, when they take place and interesting details.
Sao Paulo, Brazil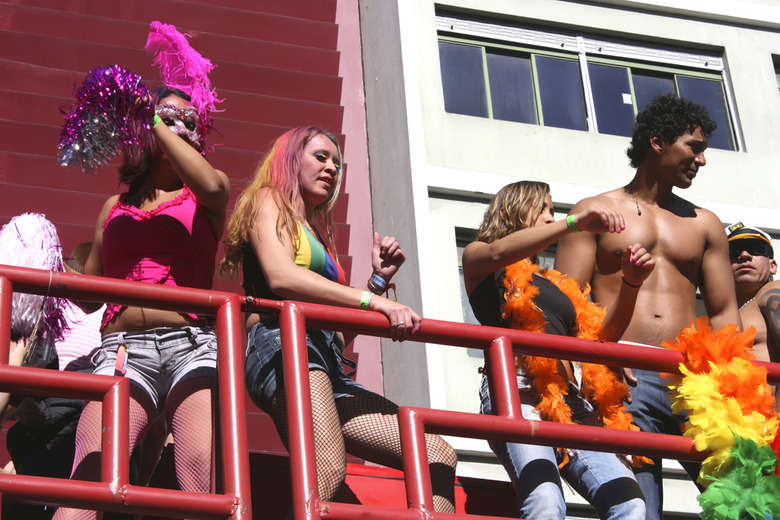 Dreamstime
Sao Paulo, Brazil: 2017 was an awesome year for the world's largest pride parade, which saw 5 million people show up. 5 million! Official numbers for 2018 aren't out yet, but another huge crowd gathered in Brazil's largest city for its 22nd gay pride parade.
New York City, New York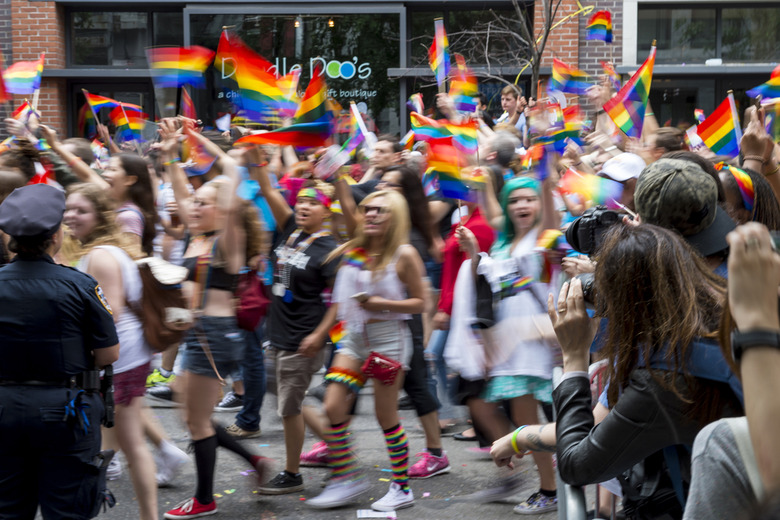 Dreamstime
New York, June 24: New York has had a great run of late, with 2.5 million paraders in 2016, which outdid the previous year's record of 2.1 million. The first parade was held in 1970, honoring the 1969 Stonewall riots in Manhattan, which were a tipping point for the gay liberation movement in the United States.
Madrid, Spain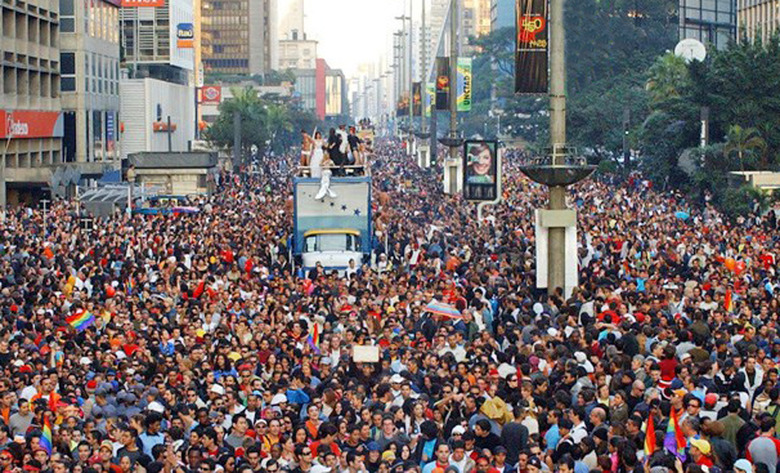 Dreamstime
Madrid, Spain, July 7: Madrid did its best to be the biggest in 2017, reaching 3.5 million attendees. It would have been a new world record if not for Sao Paulo. Madrid is a frequent visitor of the top attended list. It held the record for many years with 2.3 million attending in 2006. It also had more than 1 million in 2016 and 2012. The parade takes place on July 7, with more than seven days of cultural events and parties in the lead-up to the parade. The event is known locally as Orgullo or Mado (Madrid Orgullo). Chueca, Madrid's popular gay barrio, is the epicenter of all things gay during the Pride week.
San Francisco, California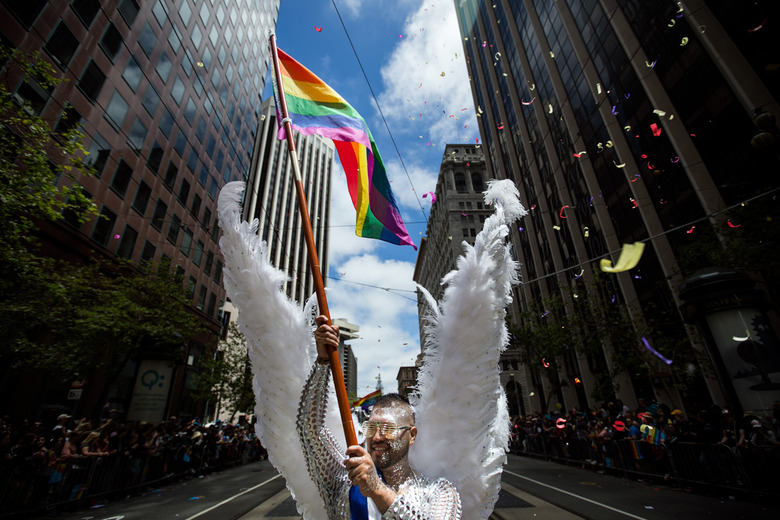 Marcus Yam/Los Angeles Times/TNS
San Francisco, June 24: Attendance at San Francisco's parade peaked at 1.7 million in 2014. Another huge turnout is expected this year as the parade winds down Market Street, from Embarcadero to the Civic Center. If New York has one challenger for the crown of "biggest, splashiest U.S. Pride festivities", it's San Francisco. San Francisco Pride is one of the oldest and largest LGBTQIA parades in the world.
Cologne, Germany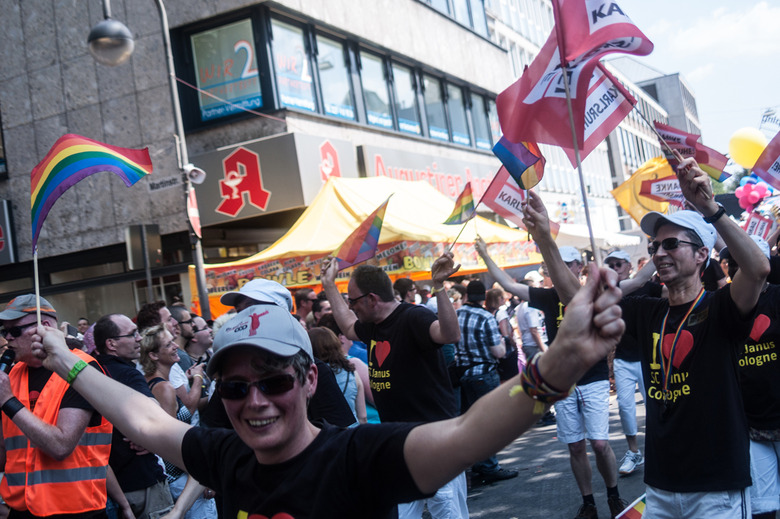 Dreamstime
Cologne, Germany, July 8: As the host of Europride in 2002, Cologne saw 1.4 million paraders. The city also saw 1 million attend in 2013. Cologne has established itself as one of Europe's centers for gay and lesbian life. An important event in that is the parade, which puts the finishing touch on Christopher Street Day. Every year on the first weekend of July, half a million participants and visitors celebrate and demonstrate in the city. Aside from the partying and fun, there is also a political focus. 
Toronto, Canada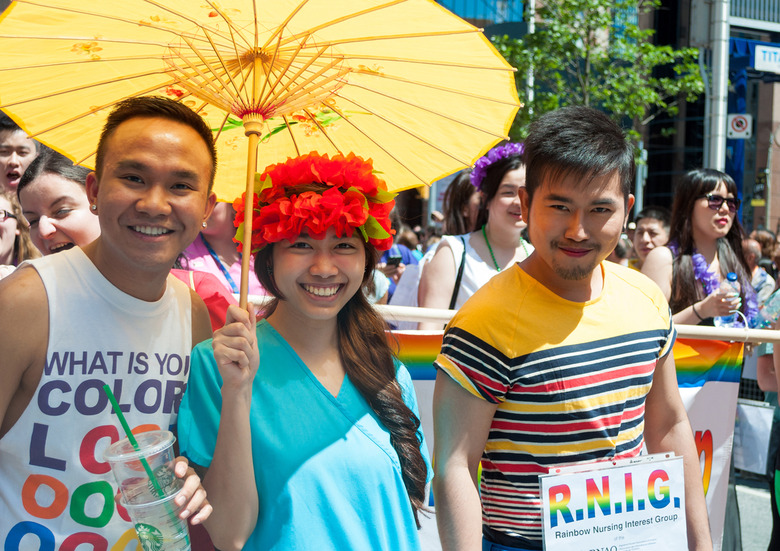 Dreamstime
Toronto, June 24: More than 1.2 million attended Toronto pride in 2012. The parade stretches from the intersection of Bloor Street and Church Street to Yonge-Dundas Square.
London, England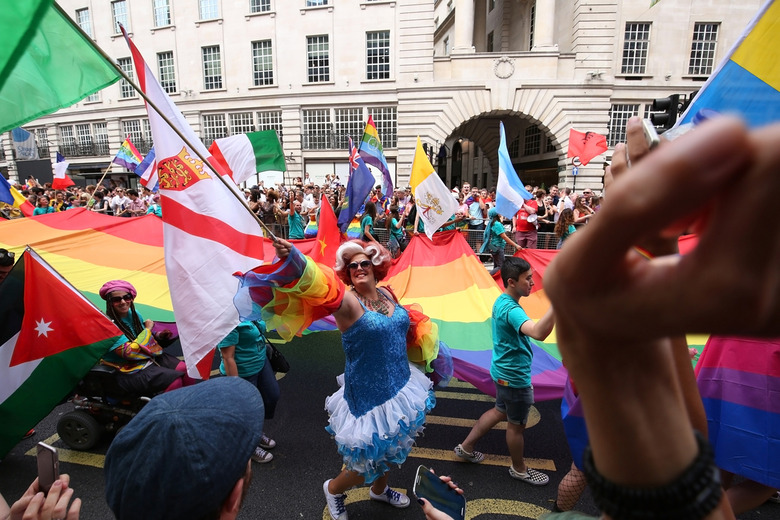 Dreamstime
London, July 7: 2015 was a great year for London's parade, with more than 1 million attending. It had another great turnout in 2014, with 750,000. The Pride in London Parade, which began in 1972, provides a platform for London's LGBT community to raise awareness of issues and campaign for the freedoms to live on genuinely equal footing. 
Chicago, Illinois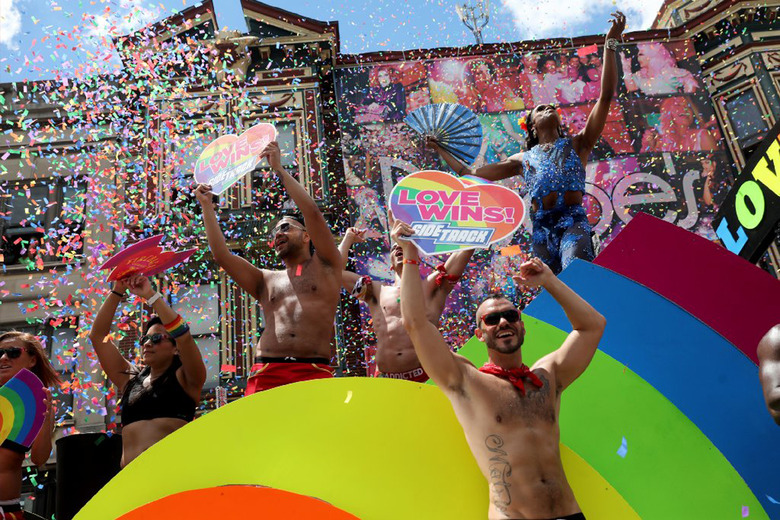 Chicago Tribune/TNS
Chicago, June 24: It's always a huge turnout for Chicago's parade, with 1 million-plus showing up in 2016. The theme of this year's parade, the 49th annual, is "Remember the Past, Create the Future." No matter how an individual wants to commemorate and celebrate Pride, there is an event or function that can fit the needs of most people. 
Columbus, Ohio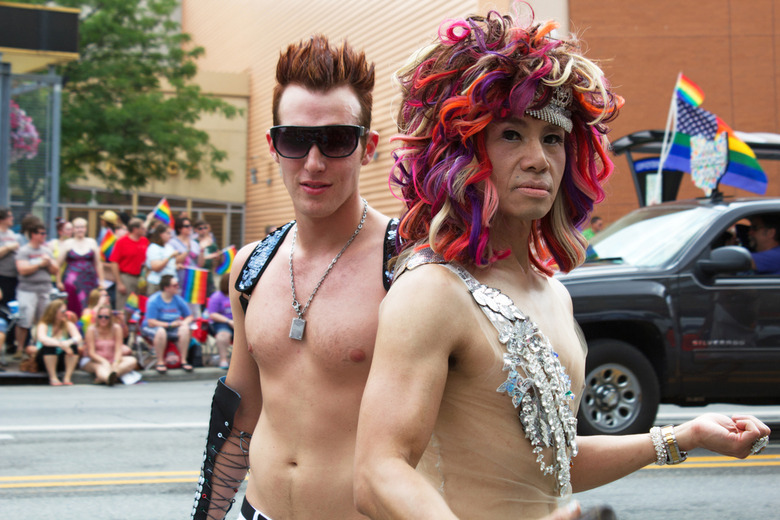 Dreamstime
Columbus, Ohio, June 16: 2017 saw Columbus reach its highest total, a robust 1 million-plus. The first Columbus parade was held in 1981. Only 200 people attended, and some even wore bags over their heads to conceal their identities. This year, they celebrate the 37th Year of Pride in Columbus.
Rome, Italy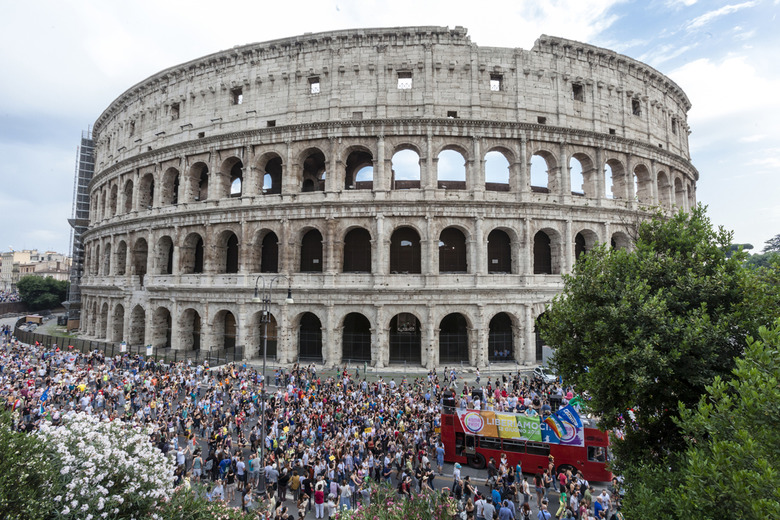 Dreamstime
Rome, June 9: As Europride host in 2011, Rome saw 1 million attend. Rome's WorldPride Parade saw 250,000 attend in 2000. In one of the world's great capital cities, Rome's pride parade kicks off in Piazza della Repubblica and ends at Piazza Venezia, passing by famous landmarks, including the Colosseum.
Paris, France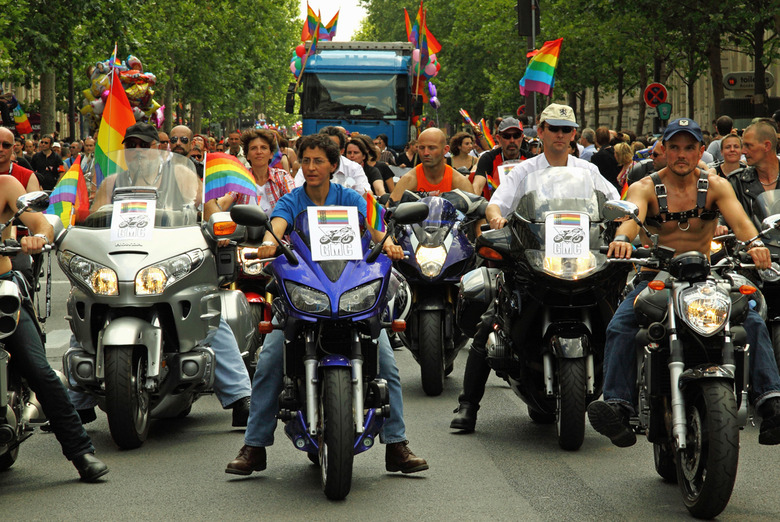 Dreamstime
Paris, June 30: Paris saw 800,000 attend its pride parade in 2010. The parade starts at the Luxembourg Metro and finishes at Place de la Republique, where there's a Pride celebration. For 41 years, thousands of people have paraded through the streets of Paris every year on the occasion of the Marche des Fiertés LGBT, formerly known as the "Gay Pride." This parade and events are a festive and fun occasion and aim to defend equal rights, reject discrimination, and support the right for all people to live the way they wish.
Houston, Texas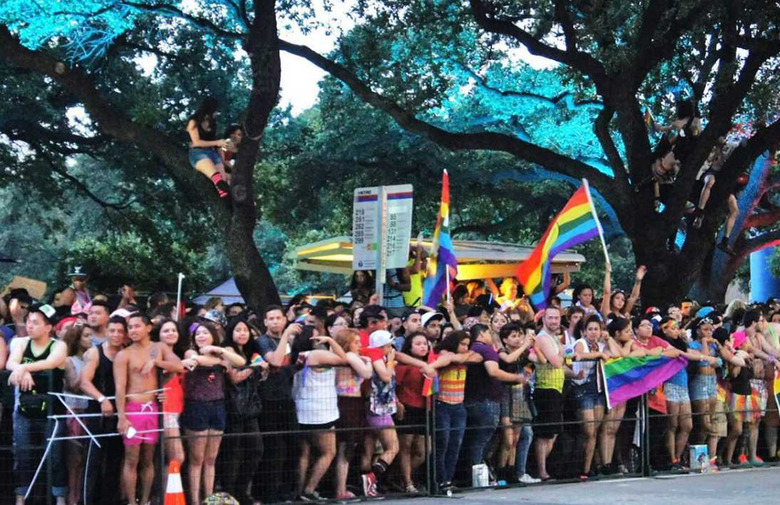 Dreamstime
Houston, June 23: Houston's population is growing, and so is its pride parade, which set a record for attendance in 2017 at 750,000. Houston's parade is a unique night event, which begins at Smith and Lamar streets and ends at Jefferson Street.
Berlin, Germany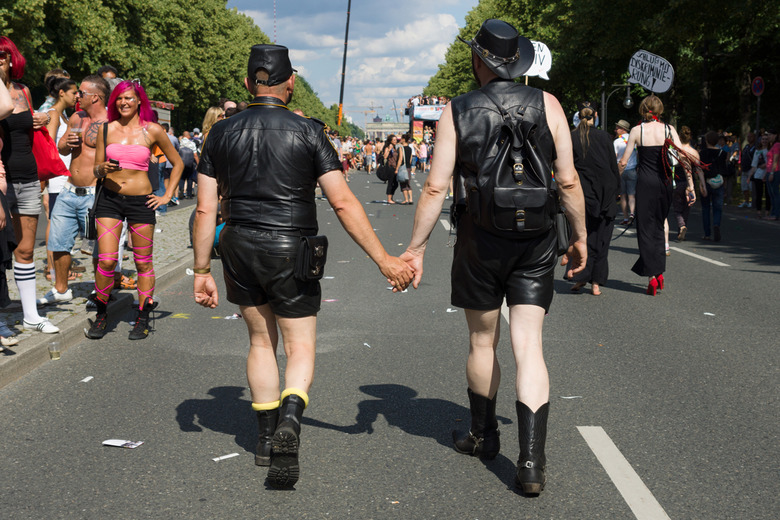 Dreamstime
Berlin, July 28: Berlin saw 700,000 attend its pride parade in 2012. This year's parade goes from Kurfürstendamm to the world-famous Brandenburg Gate, where the closing event will take place. It's called Christopher Street Day, and is held as a commemoration of the Stonewall riots in New York's Christopher Street in 1969.
Rio de Janeiro, Brazil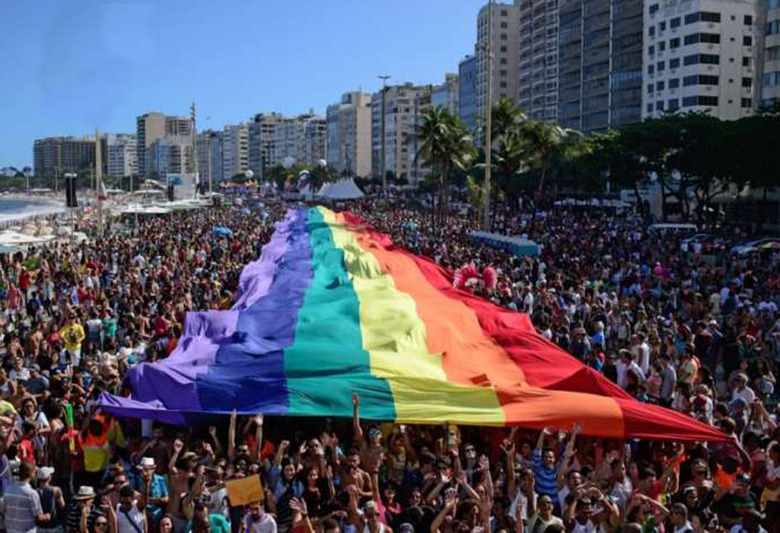 Dreamstime
Rio de Janeiro, June 24: It's always a big turnout in Rio, which saw 700,000 attend in 2011, breaking its old record of 500,000 set the year before. The Rio de Janeiro LBGT Pride Parade, "trios elétricos", or sound-wired trucks, make their way along the Copacabana beach while people party and dance on and around them. The parade is 1.3 miles long and it's all along the Copacabana Beach. There are lots of street parties and bars and clubs hold events and parties to celebrate.
Mexico City, Mexico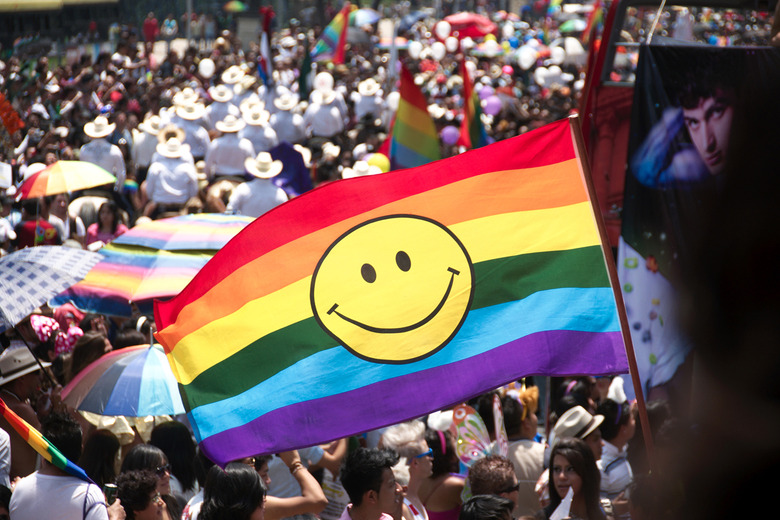 Dreamstime
Mexico City, June 23: Mexico's largest city saw 500,000 attend its parade in 2010. Mexico City Pride, or Marcha del Orgullo LGBT de la Ciudad de México, is one of the largest Gay Pride events in Latin America. The fiesta every June draws millions to the streets of the capital to celebrate the pride and diversity of the large gay community. The main parade starts at the Angel of Independence and ends with an all-night party in the Zocalo. 
Los Angeles, California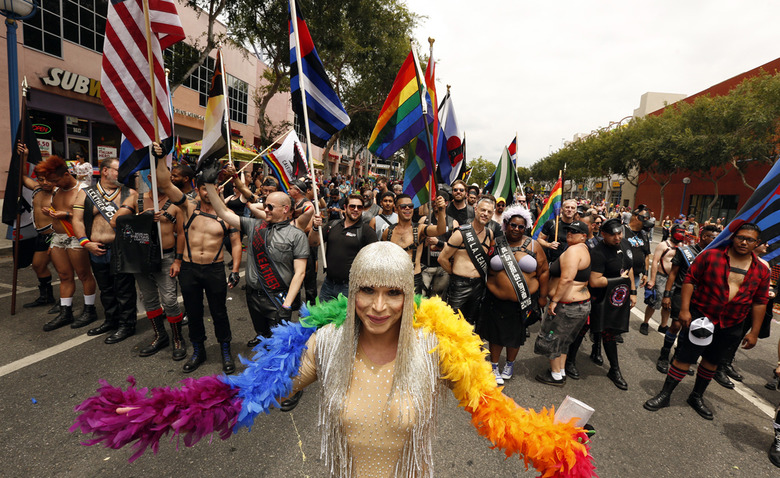 Genaro Molina/Los Angeles Times/TNS
Los Angeles, June 10: Los Angeles saw 400,000 attend its parade in 2015. The 2018 LA Pride Parade – telling this year's #JUSTBE story – proceeds along Santa Monica Boulevard in West Hollywood.
Minneapolis, Minnesota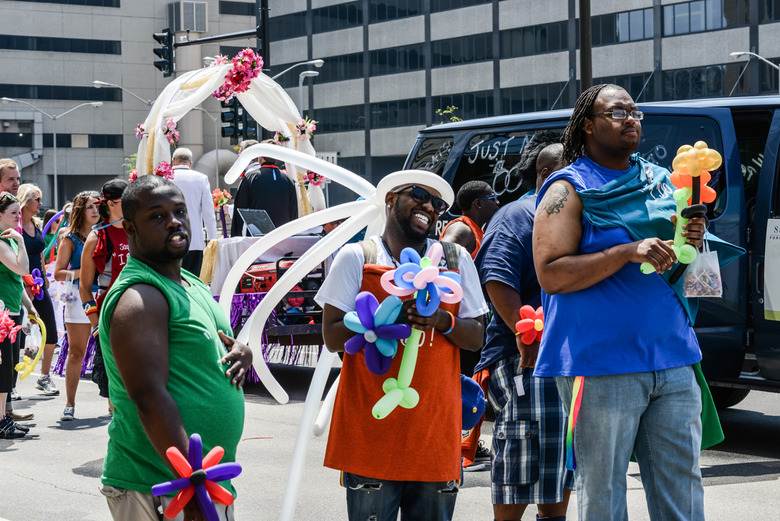 Dreamstime
Minneapolis, June 24: Minnesota's largest city saw 400,000 attend in 2016. The Ashley Rukes GLBT Pride Parade is part of the Twin Cities Pride Festival, a celebration of the LGBTQ+ community featuring 400 exhibitor booths, 40 food vendors and four free stages with music and other performances.
Denver, Colorado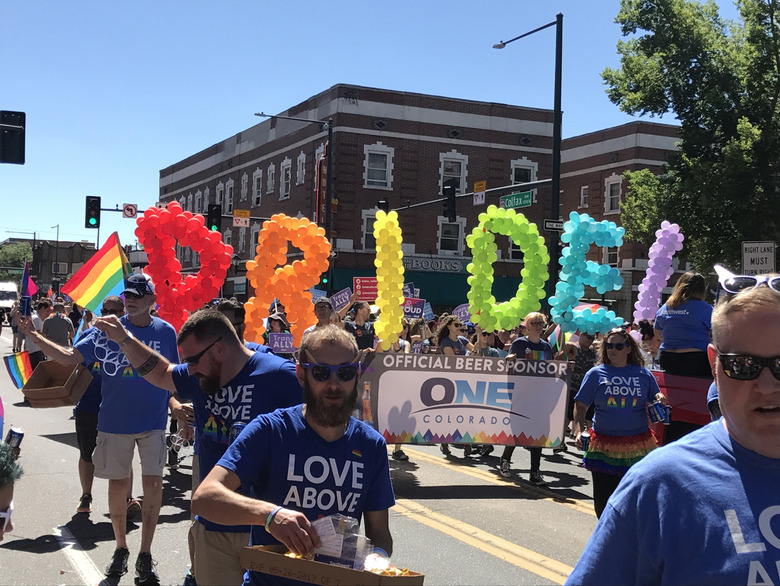 Dreamstime
Denver, June 17: Colorado's largest city saw an attendance record of 365,000 set in 2015. The Coors Light PrideFest Parade is the culmination of Denver PrideFest in Civic Center Park, recognized as one of the top 10 pride events in the country and a celebration of community and culture that is welcoming — and fun — to all attendees, regardless of sexual orientation.
Sydney, Australia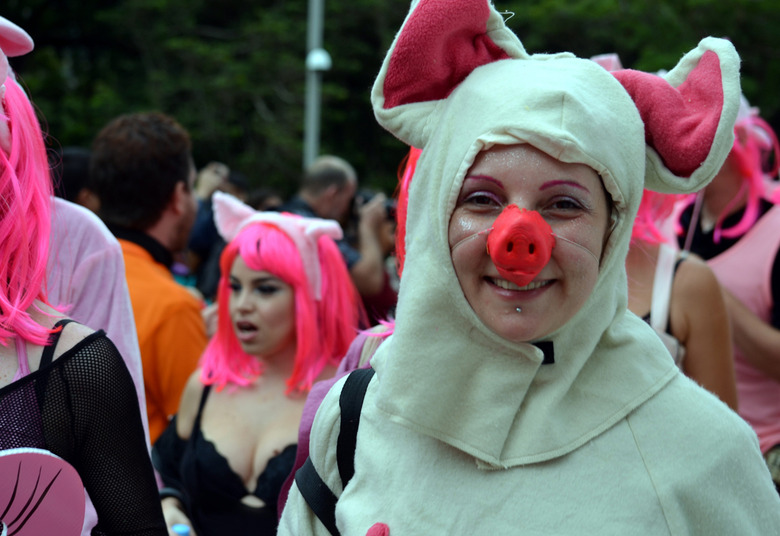 Dreamstime
Sydney, March 3: Sydney is known for great turnouts, with 300,000 attending in 2011. It's not the typical Pride parade — it's held in March as opposed to during World Pride Week. But for Australians, it's the equivalent of Pride, on a spectacular scale. It's been going since 1978, making it one of the oldest worldwide.
Montreal, Canada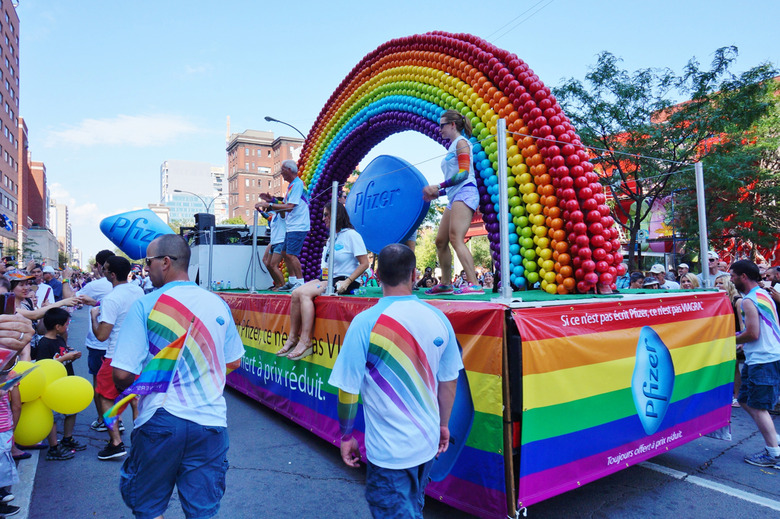 Dreamstime
Montreal, Aug. 19 : Montreal saw 290,000 attend its pride parade in 2012. Founded in 2007 as an initiative of Montreal's sexual and gender diversity communities, Montreal Pride's primary mission is to support and promote local communities while serving as a beacon of hope for people around the world who continue to battle injustice.
Tel Aviv, Israel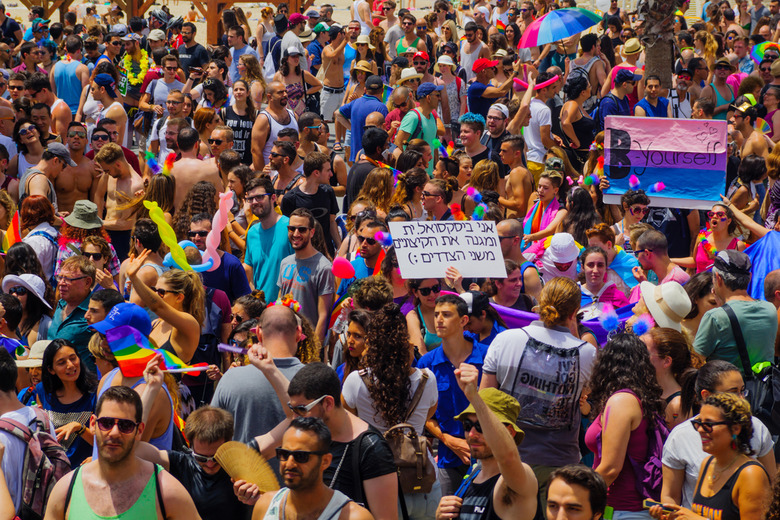 Dreamstime
Tel Aviv, June 8: Tel Aviv set the record for largest pride parade in the Middle East, with 200,000 attending in 2016. Tel Aviv's Pride events reach their peak with the parade, and are said to rival those in Berlin and New York. This year's celebrations have a "Making History" theme to commemorate 20 years since Tel Aviv's first pride event; 30 years since the cancellation of gay sex restrictions; and 10 years since the founding of the LGBTQ center in Tel Aviv.
Buenos Aires, Argentina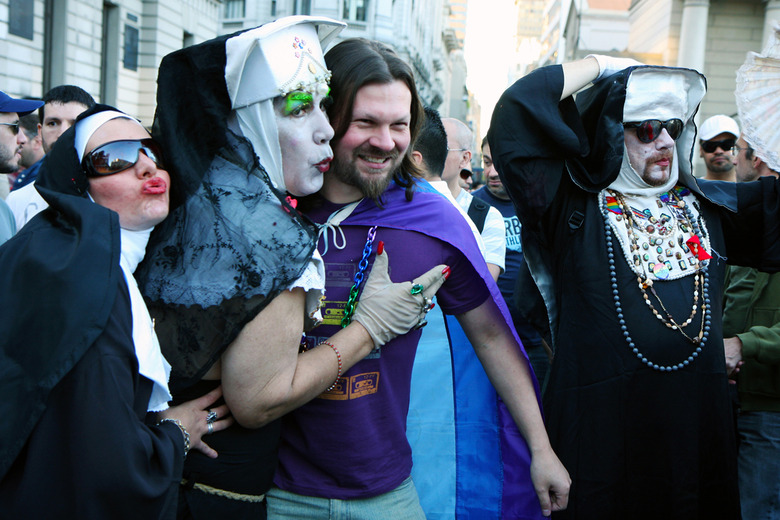 Dreamstime
Buenos Aires, Nov. 10: Buenos Aires saw 200,000 attend in 2012. The first parade in 1992 attracted 300 people, many wearing masks to conceal their identity. More than 25 years later, Buenos Aires has become an LGBT destination of choice in Latin America. The event starts in front of Argentina's "pink house," the Casa Rosada governmental palace in Plaza de Mayo, with live music and a diversity fair, before the parade heads to the National Congress building.