Keukenhof Garden Tulips In Netherlands Seen By Virtual Tour During Coronavirus Quarantine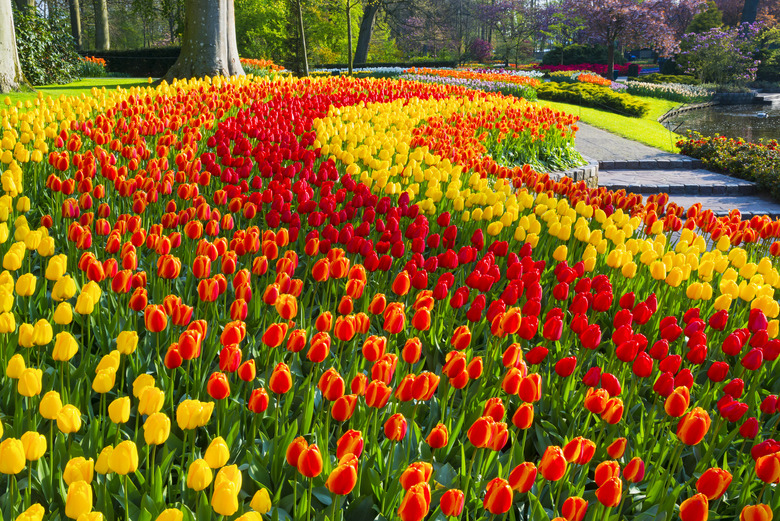 JacobH via Getty Images
The coronavirus pandemic has halted most travel plans and closed down places that draw crowds from popular tourist spots like New York City to theme parks like Walt Disney World. This means that many people are unable to see gorgeous flowers bloom this spring in the country's best botanical gardens or in national parks known for their wildflower displays. 
Free Online Virtual Tours of Landmarks and Museums
However, one way you can still experience dramatic, colorful fields of flowers is virtually. Many parks and gardens already planted flowers before COVID-19, and you can still enjoy the fruits of their labor. 
Keukenhof is a garden in the Netherlands world-famous for its vibrant fields of tulips. The largest flower park in the world, it's also home to hyacinths, daffodils, orchids, roses, carnations, irises, lilies and more beautiful blooms. Despite being closed this spring because of the coronavirus pandemic, the gardens are still virtually open, with staff hosting video tours of the different areas and sharing them on social media and YouTube. 
If you're stuck inside and want to see even more gorgeous blooms around the globe, here are photos of beautiful spring flowers from around the world.