The Airbnb Of Adventure Travel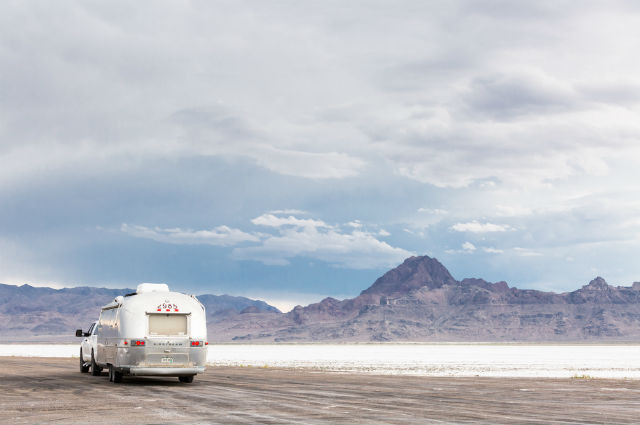 Arina P Habich / Shutterstock.com
Thanks to Airbnb, travelers can rent homes, rooms and apartments in just about any city in the world.
Of course this new peer-to-peer community used for finding travel accommodations is certainly more adventurous than opting for a hotel, but what about adventurers who are searching for an abode that's even further outside the box?
That's where Trailermade comes in. The new service is similar to Airbnb, but it's opening up the sharing economy to travelers who are looking for Airstream trailers, campervans, adventure mobiles and even destination camping locations.  
Users of the newly launched community can choose from three categories: Stay, Play or Park It. In other words, you can opt to rent a trailer in a certain location, a trailer or campervan to roam around with, or a space to park your own camping vehicle.
As the creators of Trailermade put it, it's a hub for adventurous travelers who want to "escape the shackles of the everyday humdrum" and join a growing community of adventure enthusiasts.
The brainchild of cousins Jeryl Detmer and Josh Toedt, the idea for Trailermade came about after the pair retreated to their vintage Airstream trailer in the Sespe Wilderness of Ojai, Calif. As they noticed many of their friends becoming more and more frustrated with housing costs and demonstrating a desire to "escape the rat race," they wondered, why can't we help others live the way we do?
And so Trailermade was born and has grown into a thriving community for those who want to further embrace the "campervan life."
And perhaps it couldn't have come at a more appropriate time. As of late, more and more travelers, and especially millennials, are interested in exploring the world in new ways.
A recent Tourism and Travel Trends Report by Resonance Consultancy found millennials may be the most adventurous types of travelers—71 percent said they want to participate in adventure activities (defined as physical activity, a cultural exchange or interaction and engagement with nature) that take them outside of their comfort zone when on vacation.
So, whether you're and avid camper looking for your next exciting adventure or you're in search of down to earth accommodations that will allow you to unplug and unwind in a unique way, Trailermade is likely the tool that can help you find exactly what you're looking for.
More Reading:
America's Best Campgrounds
Money is Better Spent on Experiences than Items, Study Says
11 Off-The-Grid Destinations Every Adventure Enthusiast Should Visit