The Scariest Airport Runways In The World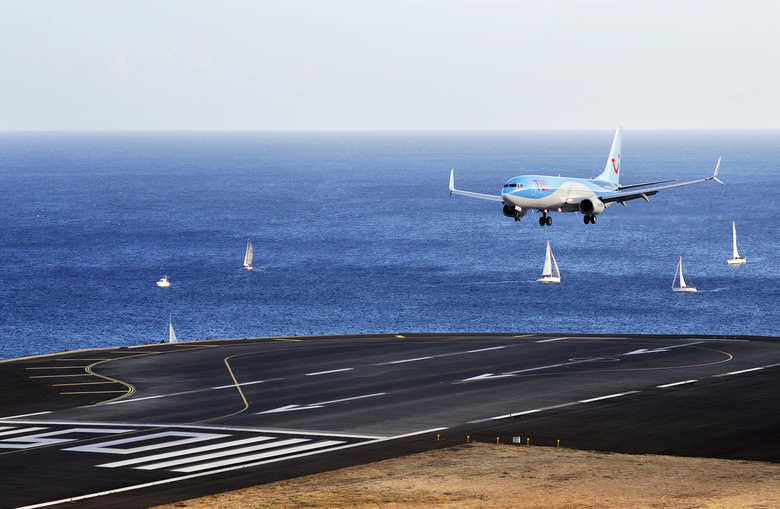 Shutterstock
Between navigating busy airports, dealing with security and getting through long flights, flying is stressful. Flight safety is also a concern in the back of everyone's mind, but you're usually in good hands with the super-helpful flight crew and pilots, who have plenty of experience dealing with turbulence and tricky takeoffs and landings.
Not all landings are created equal, however. Around the world, you'll find airports built in all sorts of mountainous regions or along beaches and cliffs. Although the views might be breathtaking, the descent into these airports seems pretty terrifying until you've finally touched down safely.
Barra Airport (Barra, Scotland)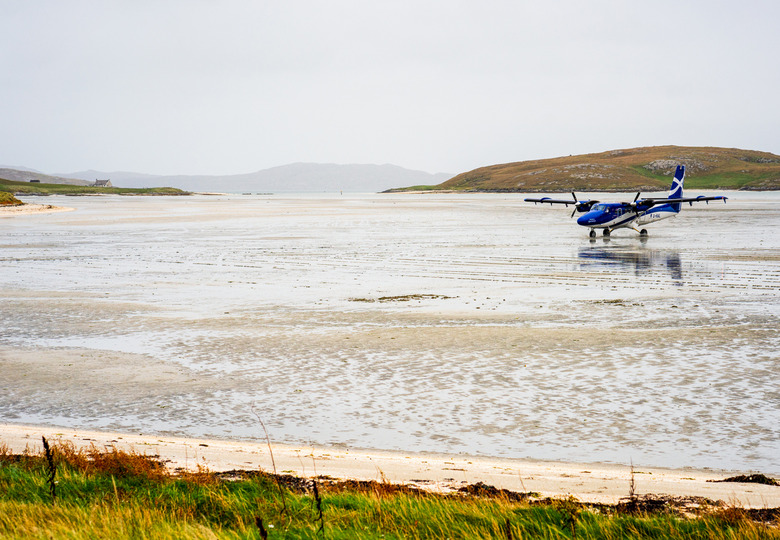 georgeclerk/istockphoto.com
The island of Barra lies in the Outer Hebrides off the west coast of beautiful Scotland's mainland, and at its northern tip is the bay of Traigh Mhòr. That's where you'll find Barra Airport. The short-runway airport is the only one in the world where a tidal beach is used as a runway, which means rising tides and severe weather conditions can seriously make trouble for a pilot. Only 5 feet above sea level, all three runways are totally submerged during high tide.
Juancho E. Yrausquin Airport (Saba, Caribbean Netherlands)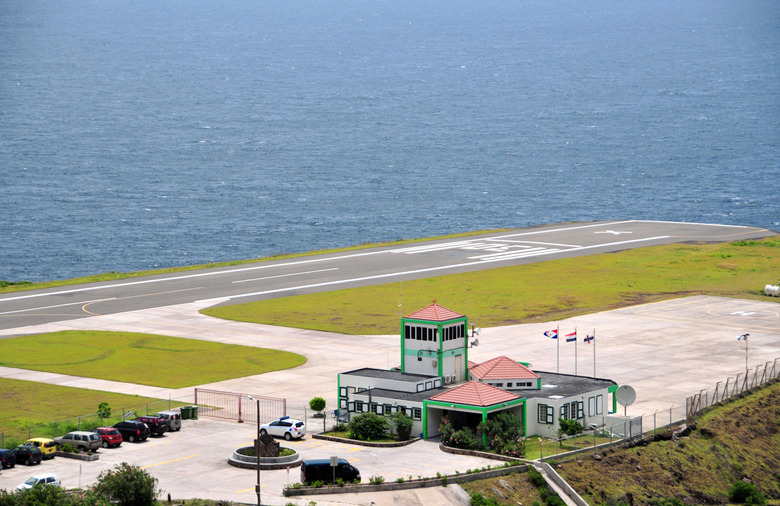 istockphoto.com
Located on the lovely island of Saba, Juancho E. Yrausquin Airport has the shortest commercial runway in the world. Because it's only 1,312 feet long, jet aircraft can't land here, so the airport only serves smaller airplanes. The landing here is made even more dangerous by high hills on one side of the runway and cliffs overlooking the seas on the other. Even more nerve-wracking is the fact that the airport's tower does not provide air traffic control but advisory service only, and that the island does not have aviation fuel.
Ice Runway (Ross Island, Antarctica)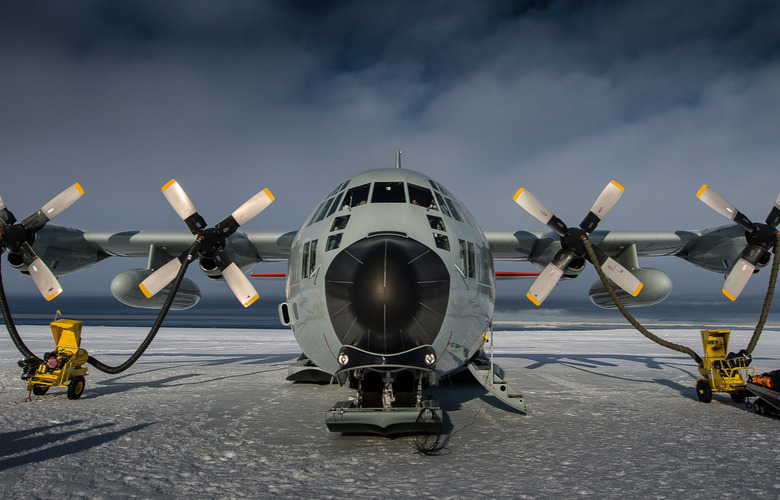 istockphoto.com
McMurdo Station is a U.S. research outpost in Antarctica, and its nearby runway, known as the Ice Runway, actually has to be reconstructed annually, as the sea ice it's built on begins to break up every early December. Made of 4 inches of compacted snow on the bare volcanic rock of Ross Island's Hut Point Peninsula, the Ice Runway has no lights, and pilots are trained to land blind during a whiteout.
Gustaf III Airport (St. Jean, Saint Barthélemy)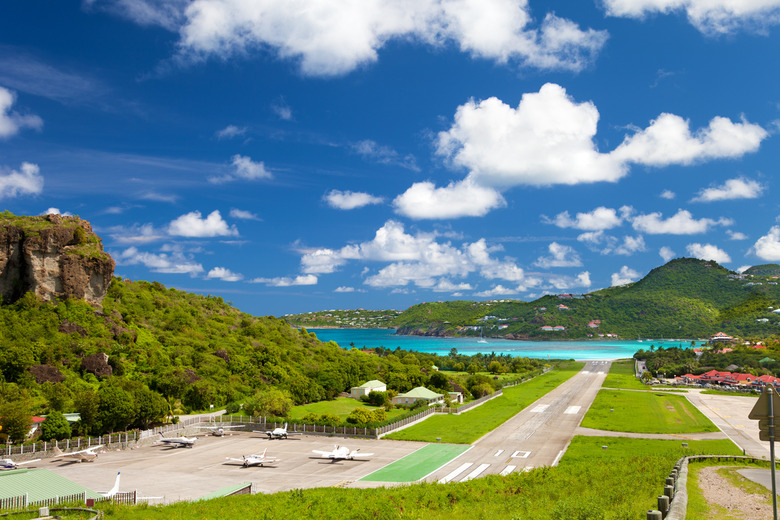 istockphoto.com
Saint Barthélemy's Gustaf III Airport—alternatively known as Rémy de Haenen Airport or Saint Barthélemy Airport—has a super-short airstrip on St. Jean Beach, running at just 2,100 feet (whereas the average is about 6,000). The descent is very abrupt and steep, while takeoff often goes right over the heads of beachgoers.
Madeira International Airport (Santa Cruz, Madeira)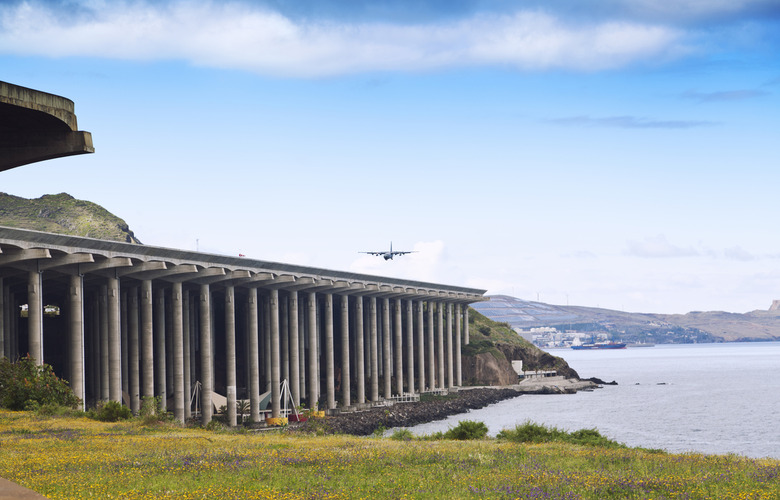 Shutterstock
A Portuguese autonomous region, the archipelago of Madeira is a travel hot spot, but landing at its main airport is kind of terrifying due to both the surrounding scenery and the construction of its runway. The runway, which is situated between the ocean on one side and cliffs on the other, had to be expanded by 656 feet to a total of 5,906 feet, with more than 180 columns holding the runway up. Landing there is so tricky—with strong winds making it even harder— that there's a limited number of pilots who are qualified to do so.
Courchevel Altiport (Courchevel, France)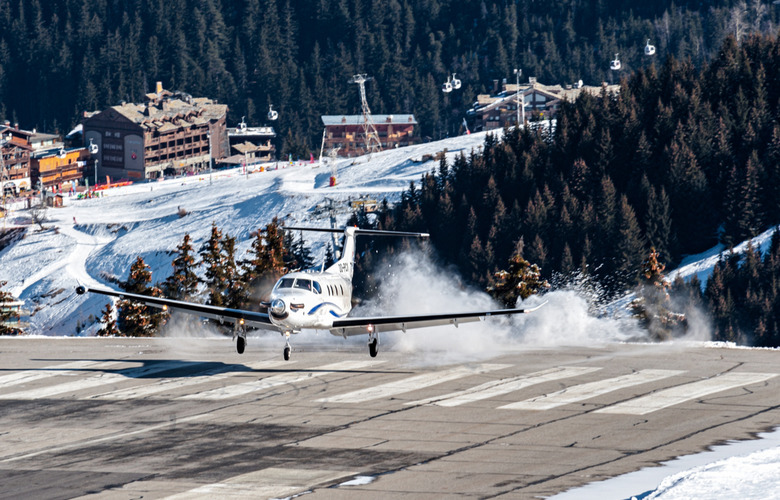 Shutterstock
The "airport" at Courchevel, a French Alps ski resort, is actually an altiport — an aerodrome situated on or within the mountains, meant for small airplanes and helicopters. Its runway is just 1,762 feet and because of the surrounding mountains and nearby ski runs, there is no go-around procedure in case a pilot has to abort a landing on final approach. Additionally, the runway—which slopes upwards—lacks lighting aids and has no procedure in case pilots lack visibility and need to rely on instruments for maneuvering — which means a landing in inclement weather is impossible.
Narsarsuaq Airport (Narsarsuaq, Greenland)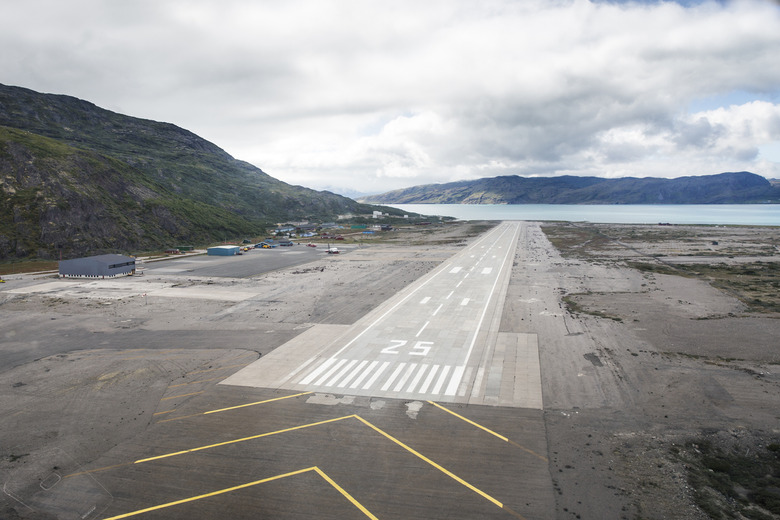 istockphoto.com
Amid the stunning yet dangerous fjords of Greenland, the approach to Narsarsuaq Airport's 6,000-foot runway is daunting because of the strong gusts of wind and extreme turbulence. It's the only international airport in southern Greenland, however, so it may be where you need to land if you're looking to take a summer trip.
Tioman Airport (Rompin, Malaysia)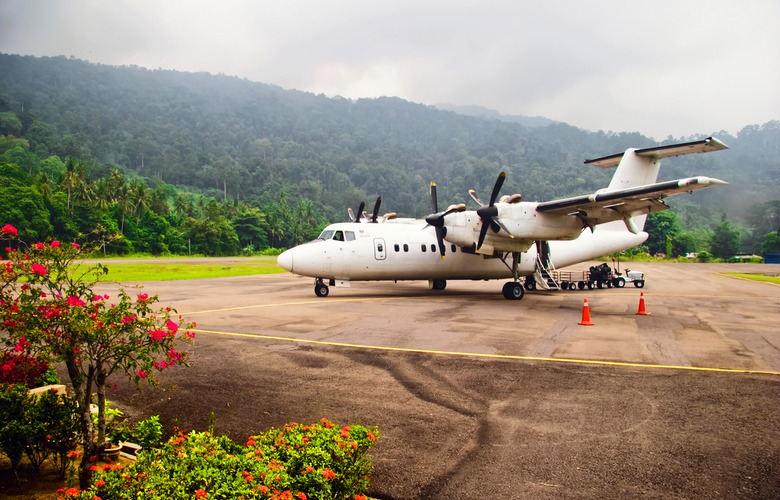 Shutterstock
Planes can only take off and land in one direction at Tioman Airport, located on Tioman Island in Malaysia, because of the surrounding geography. Landing is especially nerve-wracking, as pilots have to fly straight at a mountain before making a sudden 90-degree turn to line up with the runway; the runway also lies above a very steep cliff, which means landing has to be super fast. The airplanes that can take off from here are all pretty small, so costs can be high per seat for airlines. As a result, there's just one operator at Tioman Airport that offers regular charter services, and the spot is popular for private pilots too.
Paro Airport (Paro District, Bhutan)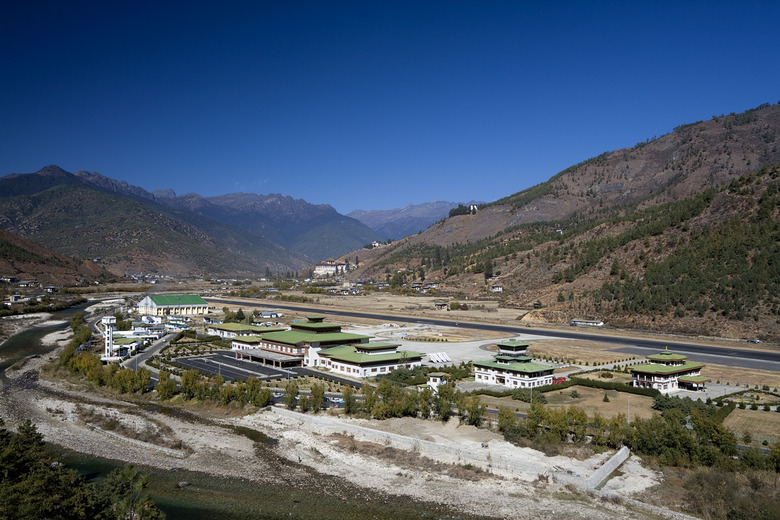 istockphoto.com
The only international airport in Bhutan, Paro Airport has a runway so difficult to land that only a select few pilots are authorized to do so. Running 6,500 feet long and surrounded by 18,000-foot-high peaks, the runway's approach is such that pilots have to maneuver between the mountains at a 45-degree angle with the runway completely blocked out of view until the last minute, when they have to drop quickly to land. If that weren't enough, there's also a point during landing when the bottom of the plane just misses the tops of the homes located on the mountaintop.
São Paulo–Congonhas Airport (São Paulo, Brazil)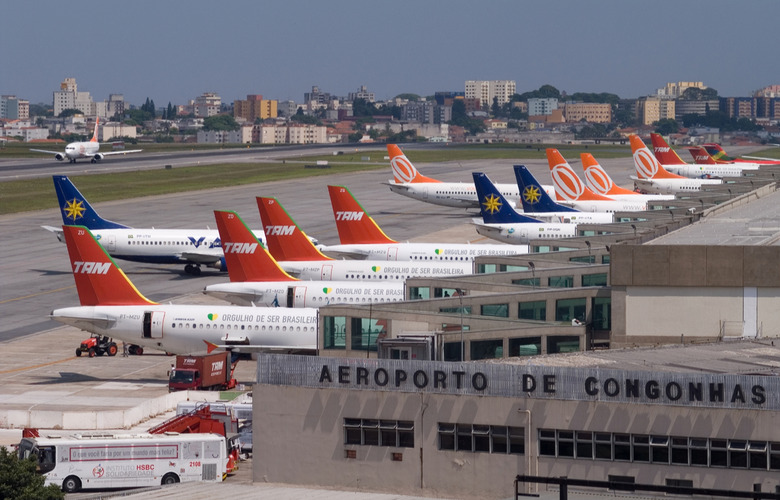 Jenzinho/Shutterstock.com
Known as Congonhas Airport colloquially — and São Paulo/Congonhas–Deputado Freitas Nobre Airport officially — this regional airport has been plagued by multiple accidents and incidents through the years as a result of its slippery runways, most notably a crash in 2007 that killed 199 people despite the main runway on which the flight was landing having just been repaved. Public outcry has led to more alterations, as well as restrictions, such as a slot restriction of a maximum of 30 operations per hour, limited operating hours and a reduction in the maximum allowed weight of an aircraft.
Gibraltar International Airport (Gibraltar)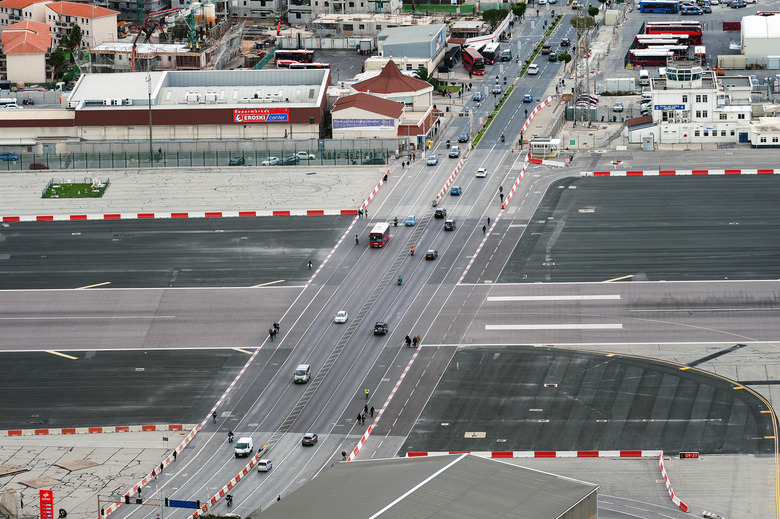 istockphoto.com
Also known as North Front Airport, Gibraltar International Airport has the main arterial road that connects Gibraltar to Spain (Winston Churchill Avenue) running through it. Any time a plane lands or takes off, the road has to be closed, and the short, 5,500-foot runway ends so abruptly on the edge of the ocean that pilots have to brake immediately after landing. In addition, strong winds affect landings, especially during the winter.
Svalbard Airport, Longyear (Longyearbyen, Norway)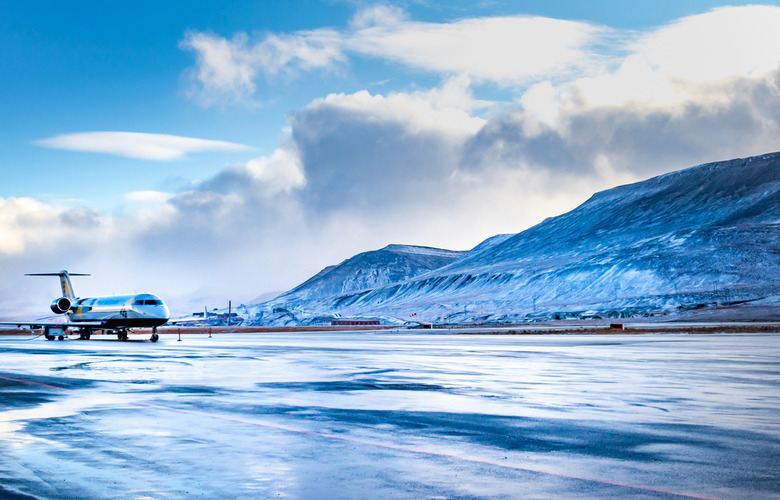 Tetyana Dotsenko/Shutterstock.com
Svalbard Airport, Longyear is the northernmost airport in the world with scheduled public flights and has a runway that's built on ice, with two culverts that allow for water to drain from the nearby mountain. Insulated against the ground so that it doesn't melt during the warmer months, the runway doesn't have any lights. As a result, flights are only scheduled during the daytime, which can seriously limit the number in winter, when the sun only briefly rises, if at all.
Wellington International Airport (Rongotai, New Zealand)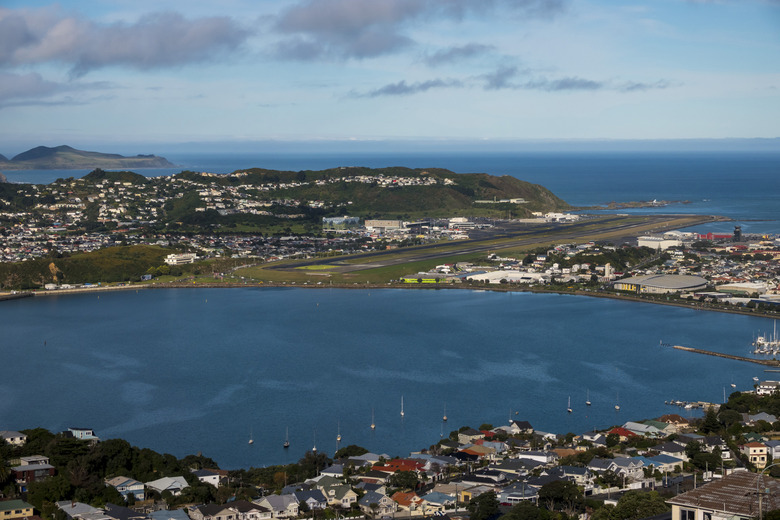 istockphoto.com
Located on 270 acres on the Rongotai isthmus between the super-safe city of Wellington and its suburb of Rongotai, Wellington International Airport is known for having remarkably rough landings due to strong winds coming from the Cook Strait. Surrounding mountains and a one-lane runway that's 6,531 feet long and sandwiched by water on both sides makes landings even more daunting.
Tenzing-Hillary Airport (Lukla, Nepal)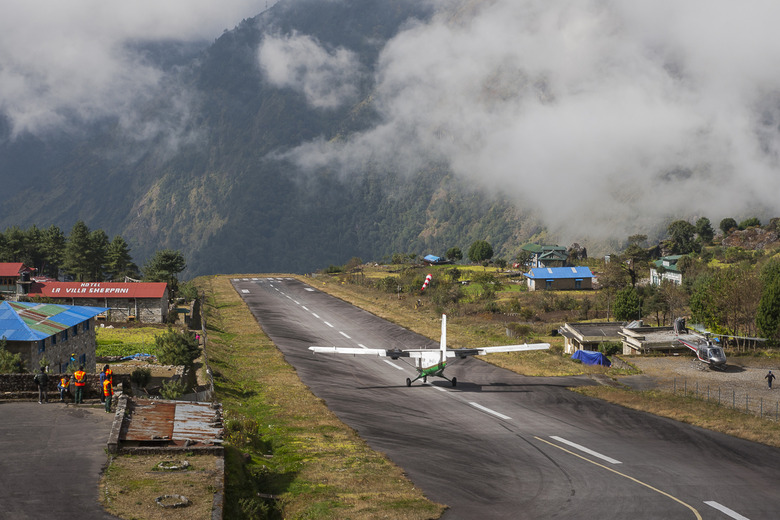 LUKASZ NOWAK1/istockphoto.com
Also known as Lukla Airport, Tenzing-Hillary Airport is a small-yet-popular airport due to its location, as it's the spot from which most people begin their trek to Mount Everest Base Camp. Flights run daily (provided there is good weather) between Lukla and the Nepali capital of Kathmandu, but rain is common in Lukla and changing visibility, cloud cover and high winds often lead to flight delays and even closing of the airport. Situated at 9,325 feet, Tenzing-Hillary Airport is built on the side of a mountain and has a startlingly short runway (just 1,600 feet long) that only goes in one direction and slopes sharply, with a mountain wall on one end and a 2,000-foot drop into a valley on the other. Pilots need to be in constant communication with air controllers as they land, especially since the airport has been known to lose power at times.
Telluride Regional Airport (Telluride, Colorado)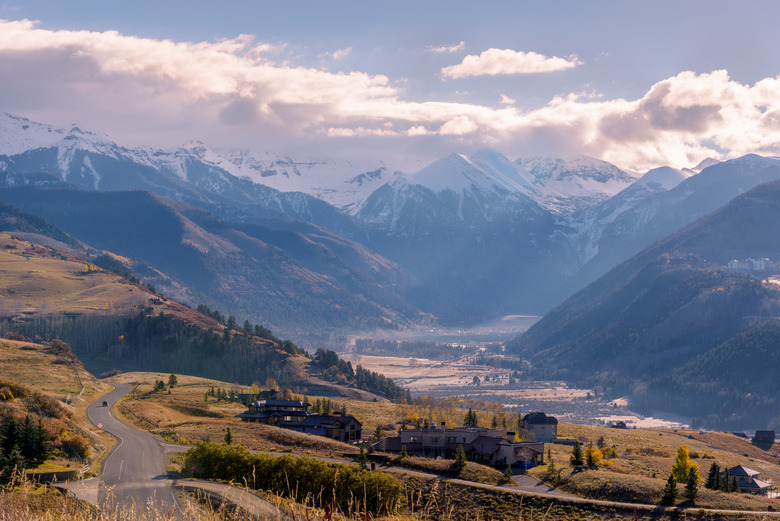 istockphoto.com
At 9,070 feet above sea level, Telluride Regional Airport is the second highest elevation commercial airport in the United States, with 1,000-foot-tall cliffs on both ends of the runway. Landings are made even trickier by strong turbulence caused by mountain winds, particularly in the winter.
Toncontín International Airport (Tegucigalpa, Honduras)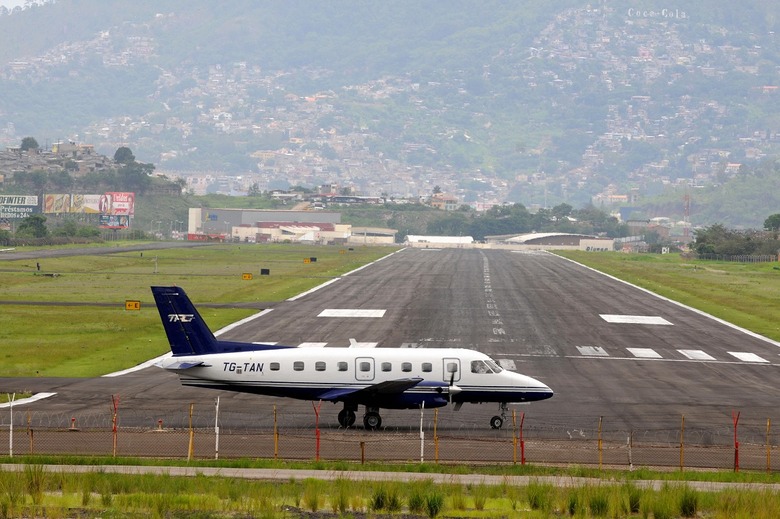 ORLANDO SIERRA/Staff/Getty Images
Situated at an elevation of 3,297 feet, the single asphalt runway at Toncontín International Airport runs 7,096 feet and has a famously difficult approach that's often made worse by inclement weather. The mountainous terrain that surrounds the airport further complicates landings, during which pilots have to make a sharp turn and then a direct, head-on landing near a valley, making sure not to overshoot the runway.
Princess Juliana International Airport (Simpson Bay, Sint Maarten)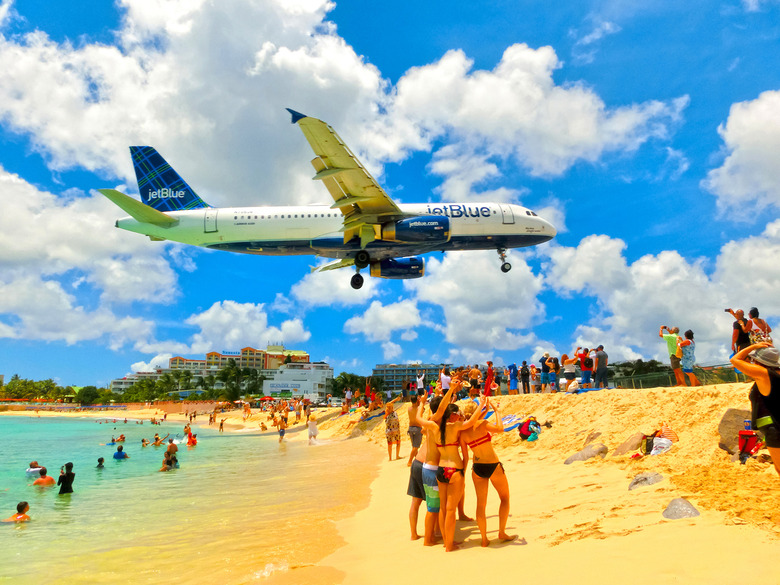 istockphoto.com
Located on the Dutch side of the island of Saint Martin, Princess Juliana International Airport is known for its extremely low-altitude landing approaches; planes can seem like they fly just feet over the heads of beachgoers at Maho Beach when landing on the 7,100-foot-long runway. This results in lots of wind and sand blowing onto people on the beach, but, hey, it's also a great spot for a photo.