17 Rookie Mistakes To Avoid At Walt Disney World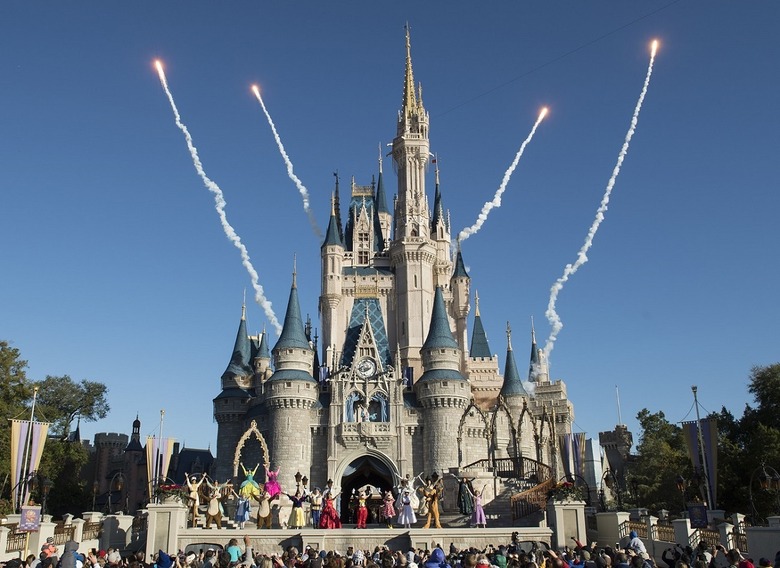 David Roark/Disney
Walt Disney World is one of the top tourist destinations in the world, bringing in tens of millions of visitors every single year. When traveling to Disney World for the first time, it can be really overwhelming. So much planning! So many rides to ride! So many things to do and eat and see. There are a lot of things one should always do at Disney parks: eat a Dole Whip and ride Pirates of the Caribbean, for instance. But there are plenty of things not to do when you go to Disney World, and you should definitely start by avoiding these 17 rookie mistakes.
Traveling during holiday weekends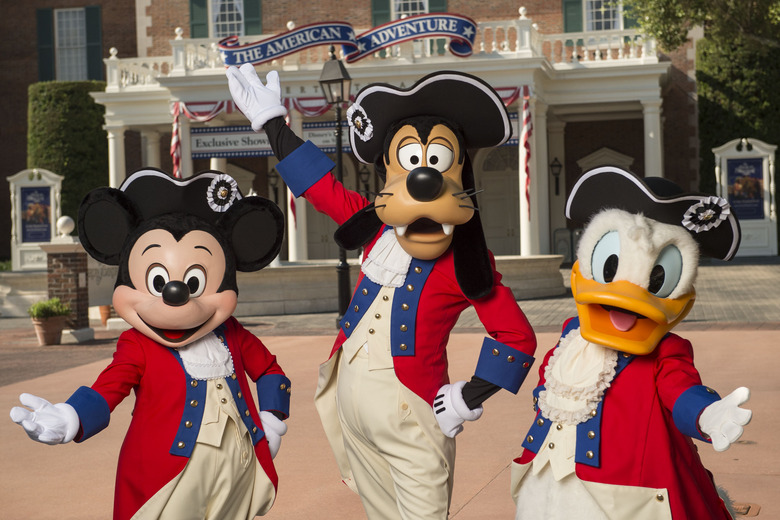 David Roark/Disney
It may be tempting to go to Walt Disney World over Memorial Day weekend or during the week between Christmas and New Year's. You already have work off, and you get to save those precious time off days for other weeks of the year. Unfortunately, everyone has this idea. The theme parks are absolutely slammed during holiday weeks. Not only are crowds larger and wait times longer, but the prices of hotels go way up during this period too.
Waiting to buy your tickets until you're in Orlando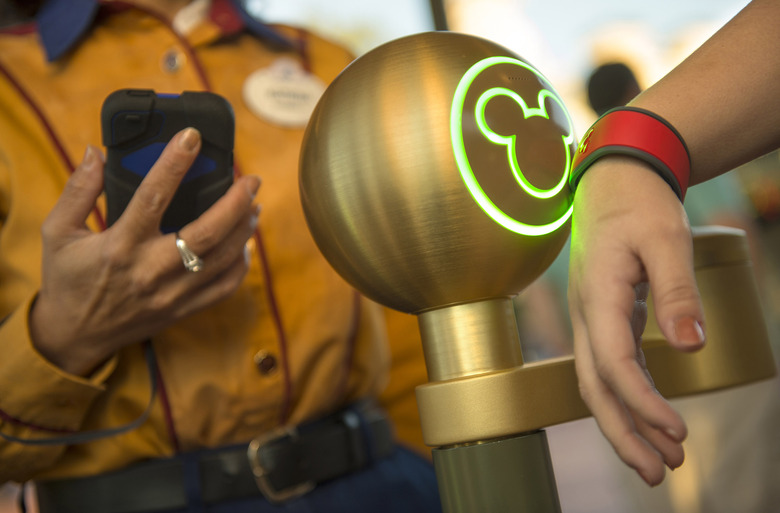 Kent Phillips/Disney
You wouldn't even just walk up to a movie theater and buy a ticket day-of anymore, so why would you go to one of the most popular tourist destinations in America and do that very thing? Tickets to any of the four Walt Disney World theme parks are expensive enough when you buy them in advance, but that price only increases when you buy them on the day. If you know you're going to Disney World, buy your tickets as soon as you can, either via Disney's official website or via a third-party ticket vendor (like Undercover Tourist).
Assuming you need Park Hoppers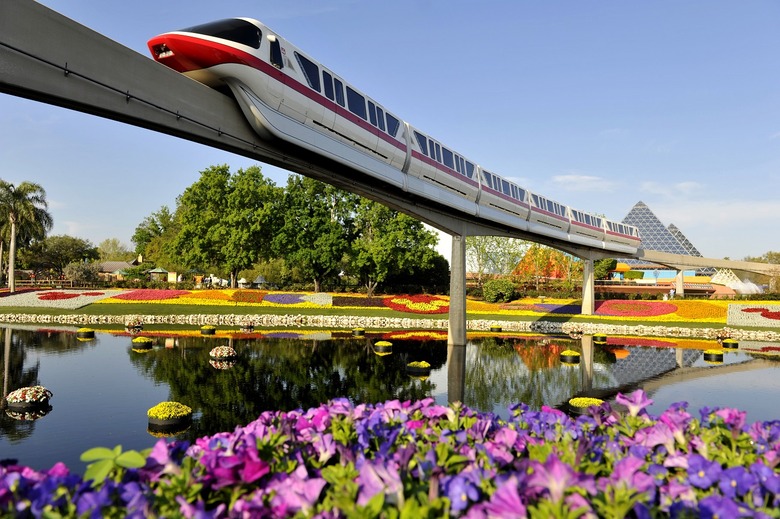 Gene Duncan/Disney
Park Hoppers, which give you the ability to go to more than one park per day on a single ticket, significantly increase the cost of your vacation. That $109 starting price for one park per day jumps up to $169 per day when you add Park Hopper. Unless you know you're the type of vacationer who will want to visit multiple theme parks every day of your trip, you can skip this pricey option. Doing so is one of our top tips for saving money at Disney World.
Not booking dining reservations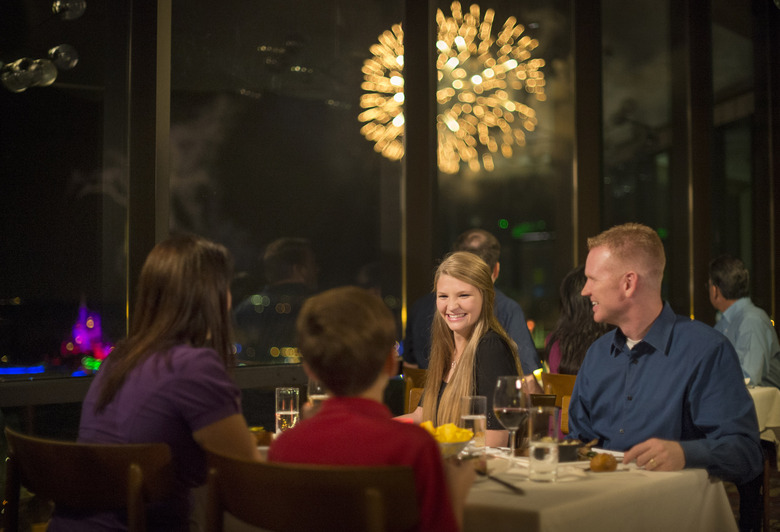 Kent Phillips/Disney
There are a lot of amazing restaurants at Walt Disney World, and if you want to ensure that you're going to have dinner with the Beast at Be Our Guest or that you'll have a meal at one of the best eateries in Epcot, then you'll want to make a dining reservation as far ahead as possible. Reservations at Walt Disney World's table service restaurants open up 180 days in advance, and some of the most popular spots (like Cinderella's Royal Table and California Grill) will fill up pretty much immediately. You can also get very lucky with day-of dining reservations, but we recommend securing your meals as soon as you can.
Staying off site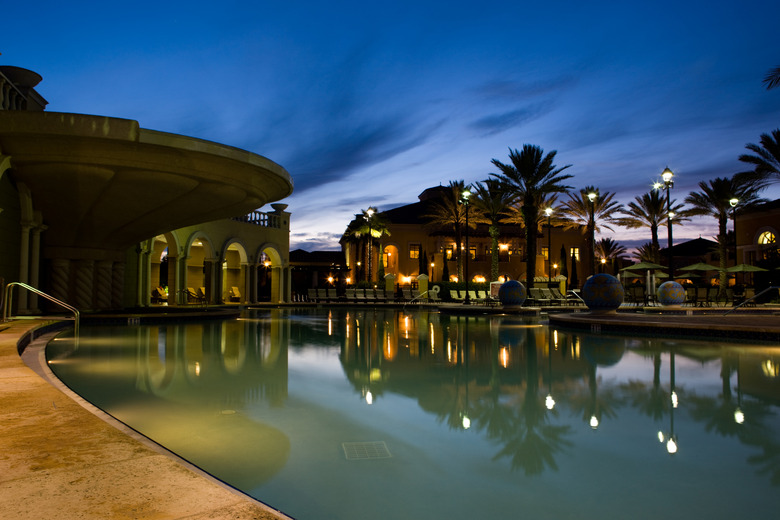 istockphoto.com
It may be tempting to save the big bucks you'll spend by staying at a Disney resort and just stay somewhere "in Orlando," but if you're new to going to Disney World and are committed to that being your whole vacation, staying on property has a host of benefits that will make your trip easier. Walt Disney World resorts give you free shuttle service to and from the airport, free transportation to the parks and free parking should you choose to drive to the parks.
Not using the My Disney Experience app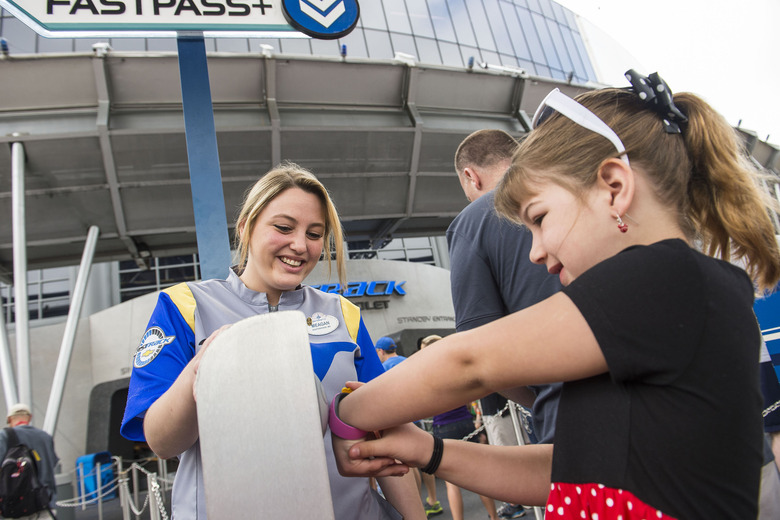 Matt Stroshane/Disney
The My Disney Experience app is basically your BFF when you travel to Walt Disney World. This free smartphone app allows you to book Fastpasses, secure dining reservations, order food from quick service restaurants, check wait times, buy merchandise and download photos from attractions and photographers around the parks. You can even sync your app up to Bluetooth and open up your hotel room door with the app! Using this app will make you a much more informed park-goer and will definitely save you time.
Not understanding Fastpass+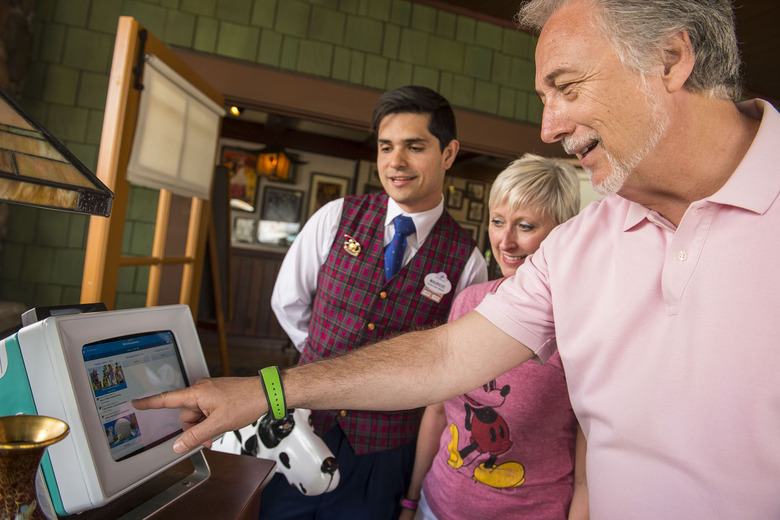 Matt Stroshane/Disney
A lot of theme parks will charge for passes that allow you to skip the line. But at Walt Disney World, their access passes are included and called Fastpass+. Fastpass+ allows you to make a reservation for any number of rides, shows and meet-and-greets at all four Disney theme parks. To make the most of Fastpass+, book your reservations in advance online or using the My Disney Experience app on your smartphone. Guests staying at a Disney resort can book their Fastpasses 60 days in advance; off-site guests and annual passholders have 30 days. You can make up to three Fastpass reservations at one theme park per day. After you use those initial three, you can book additional Fastpasses one attraction at a time on the day, either using the My Disney Experience app or at a Fastpass kiosk (which can be found throughout the park). The No. 1 thing to know about Fastpass+ is that it is included in the cost of your admission and should definitely be taken advantage of.
Underplanning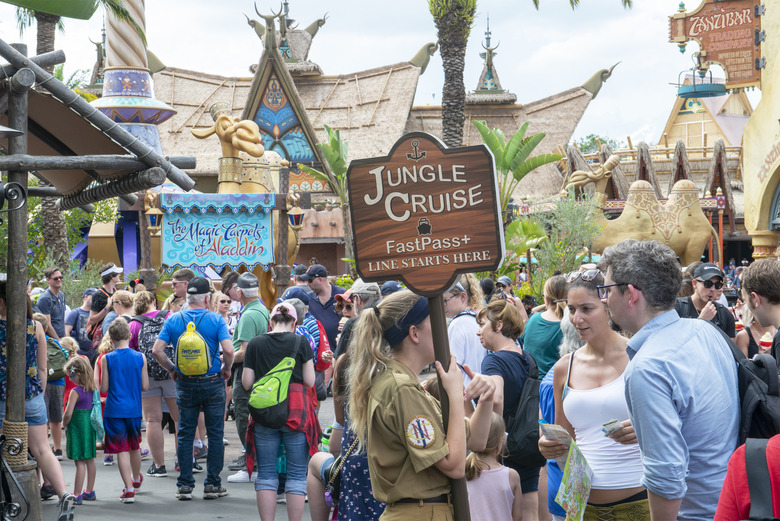 Dreamstime
You're on vacation. It's important to relax and have fun. But like any trip, there are some things that you generally need to plan in advance when you go to Walt Disney World: what parks you want to go to, where you want to stay, where you want to eat and what rides you are going to want to use your Fastpasses on. You can just wing it and probably have a good time, but you'll end up wasting time in a 90-minute line for Space Mountain when you could have used a Fastpass.
Overplanning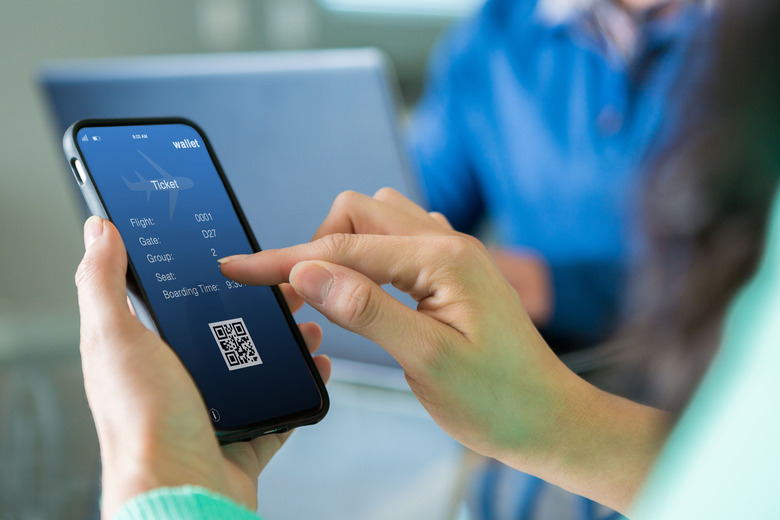 istockphoto.com
There's a sweet spot on planning a Disney World vacation. If you under-plan, you'll waste time and may find yourself confused and lost. However, if you try to plan every single moment of every single day, well, you're going to be disappointed and frustrated. Things don't always go the way you want! Rides break down, one park can be outrageously crowded, it can start raining, or your feet might just get tired of walking. You need to be able to go with the flow and have contingency plans. If you happen to pass a ride or show that looks like fun, just duck in!
Wearing new shoes and uncomfortable clothing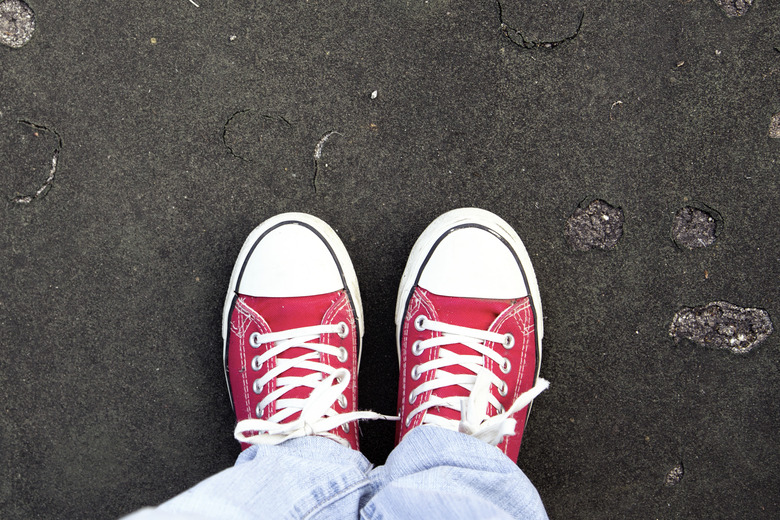 istockphoto.com
When it comes to theme parks, you have to think about comfort over cuteness. When you're visiting Disney World, you can walk 10 or 15 miles a day without even trying. That's quite the workout! Dress accordingly, with lightweight clothing and comfortable tennis shoes that you've already walked in. Your body will thank you.
Not checking park hours before you go
David Roark/Disney
The park hours at Disney World are constantly changing. There are events before the parks open and after they close that affect operations as well as things like crowd levels and time of year. Be sure that you know when the parks open before you head out the door and that you know when they close so you can get everything done in a day that you want to.
Arriving at the parks mid-morning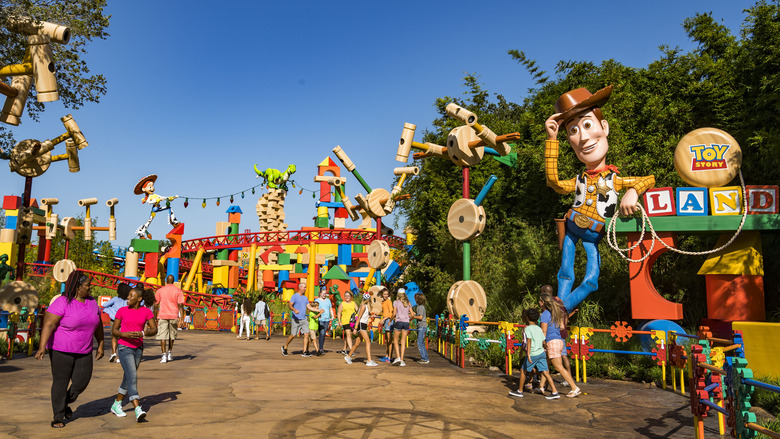 Matt Stroshane/Disney
One of the top things you should never do at Disney World is sleep in. We get it; you're going to be tired at the end of every day, and postponing an alarm until 9 or 10 a.m. doesn't seem that late. But the parks are less crowded in the early morning and late at night, so getting to the parks the moment they open will save you tons of time waiting in lines. Late risers will get to the parks around 11 a.m. or so, meaning you'll have longer lines at security to get into Disney World in the first place, and you'll also have missed out on preciously short wait times.
Forgetting that Florida is hot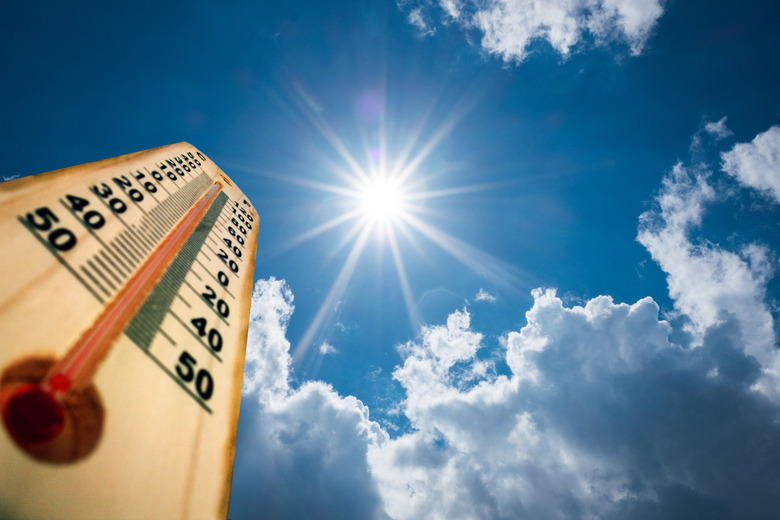 istockphoto.com
Walt Disney World is smack dab in the middle of Florida. And in case you were wondering, it gets really hot and really humid in the Sunshine State. Prepare yourself for the steamy Orlando weather both before you go to Disney World and while you're there. Don't forget to wear sunscreen, bring a reusable water bottle and remember to hydrate and take breaks in buildings with air conditioning often. Florida is also famous for its sun-showers, during which it will suddenly just pour buckets of rain while it's still sunny outside. So bring an umbrella or poncho with you, too.
Not taking breaks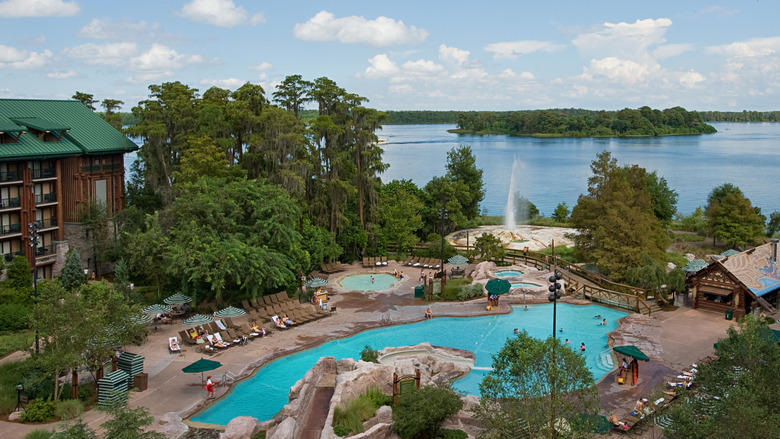 Disney
We recommend getting to the parks early and staying late, but that certainly does not mean that you should spend 12 hours a day walking around a massive theme park. That's a quick way to burn yourself out. The parks get significantly more crowded during the afternoon hours, which is also when that Florida sun happens to be beating down on you. Take a nice, long midday break by heading back to your resort for a nap or dip in the pool. You'll feel wonderfully refreshed and ready to take on the parks again at night.
Only visiting the Magic Kingdom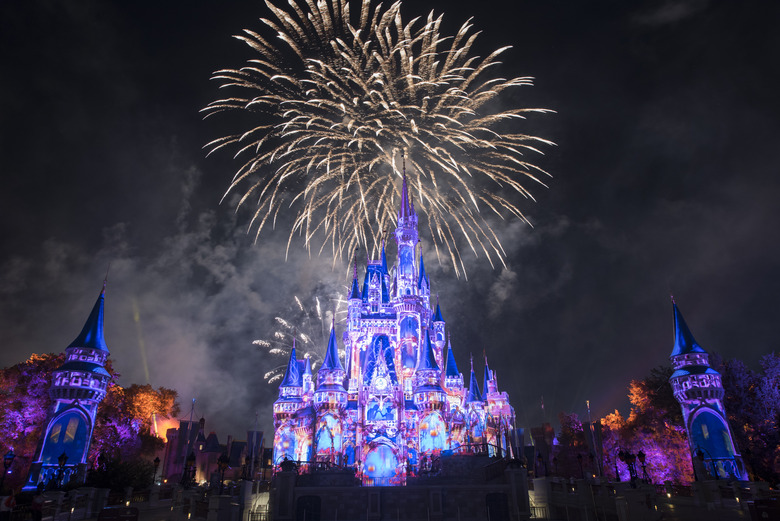 Steven Diaz/Disney
The Magic Kingdom is Disney World to some people, and it does have a ton of amazing rides. But the Walt Disney World Resort has four theme parks, two water parks, over 20 hotels, hundreds of dining options, a shopping district and a unique boardwalk. You could spend all of your time at the castle park and have a great time, but you'd be doing yourself a disservice. Make time to explore Epcot, Hollywood Studios and Animal Kingdom as well as these unique Disney World activities that don't even require park tickets.
Not exploring your resort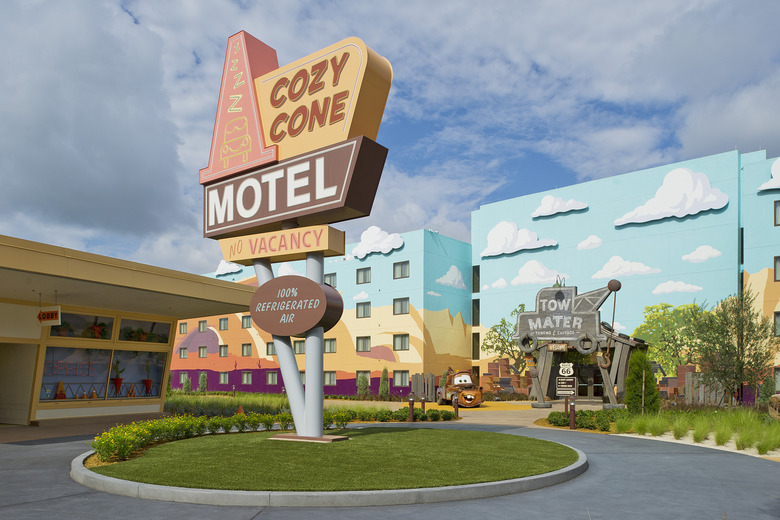 Matt Stroshane/Disney
If you are staying on site, take some time out to explore your resort. The Disney World hotels are fantastically and intricately themed, and can be enjoyed by folks of all ages. A dip in the pool will always feel good when you're on vacation, and some of the best food at Disney World can be found at the hotels (look no further than Boma at Animal Kingdom Lodge or California Grill at the Grand Floridian). Disney hotels also offer unique entertainment, like scavenger hunts, pool parties, crafts and movie nights on the lawn.
Skipping Disney Springs and the Boardwalk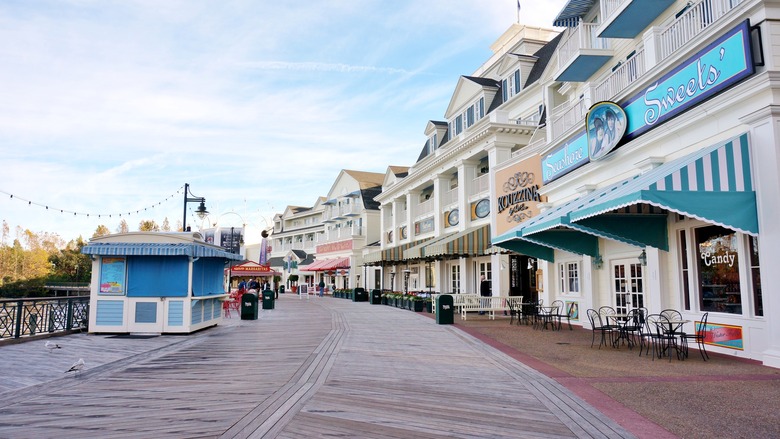 Dreamstime
If you want to shop 'til you drop, look no further than Disney Springs, which has over 100 different stores and restaurants for all your consumerist needs. Disney Springs is a must-visit for any Disney fan because it houses World of Disney, the world's largest Disney goods store. If shopping isn't your thing, be sure to hit up Disney's Boardwalk, one of the most interesting parts of the whole resort. The Boardwalk features classic boardwalk games, dining and fantastically themed bars like the magician's getaway AbracadaBar. And no Disney trip for the 21-plus set is complete without a stop at Jellyrolls, a festive piano bar with dueling pianos, singalongs and cocktails. And now that you know how not to do Disney like a rookie, learn how to explore Disney World like a pro.