Don't Make These Rookie Airbnb Mistakes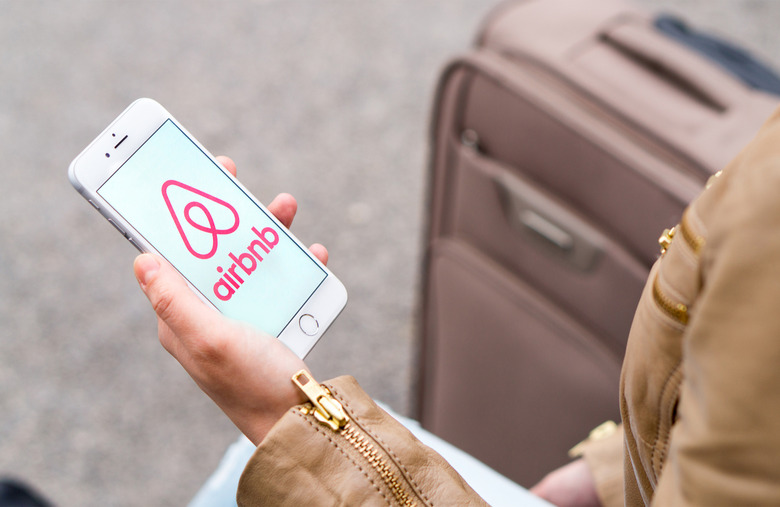 Tero Vesalainen/Shutterstock.com
Since it was founded in 2008, Airbnb has changed the hospitality game and provided plenty of fascinating lodging experiences for travelers around the world. Not only is it a great way to save on a hotel stay, but booking with Airbnb also often connects you with locals, giving you a more authentic experience as well as access to someone with local knowledge.
While it's used as an alternative to hotels, however, staying at an Airbnb is a completely different ballgame. You're usually dealing with someone who isn't a hospitality professional when using Airbnb, and the process of booking and checking in is vastly different from when you're checking into a hotel. If you've never stayed at an Airbnb before, there can be a bit of a learning curve when it comes to being a guest. For a smooth and enjoyable first stay, make sure you don't make these rookie Airbnb mistakes.
Not checking the cancellation policy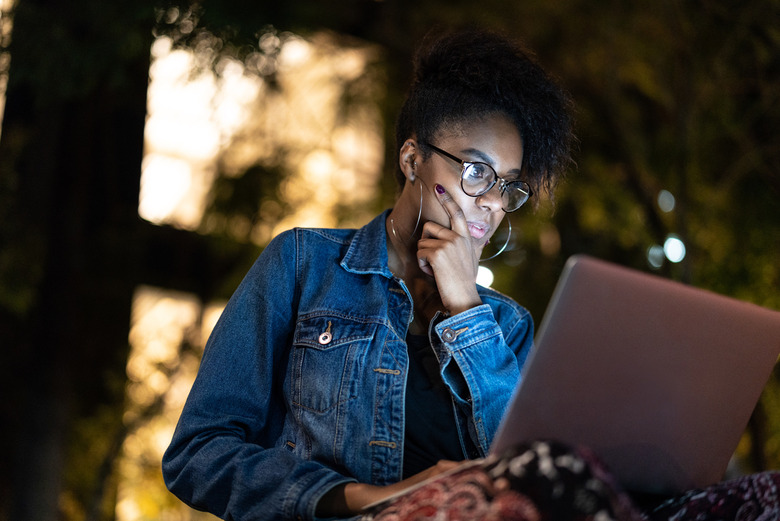 iStock
Airbnb has six different cancellation policies that hosts can select, ranging from flexible to super strict. Make sure to take note of which cancellation policy applies to the listing you're looking at before booking, and read through the details for that policy. You want to be prepared in case anything happens, and also make sure that the cancellation policy is as flexible as you'd like it to be.
Neglecting to get verified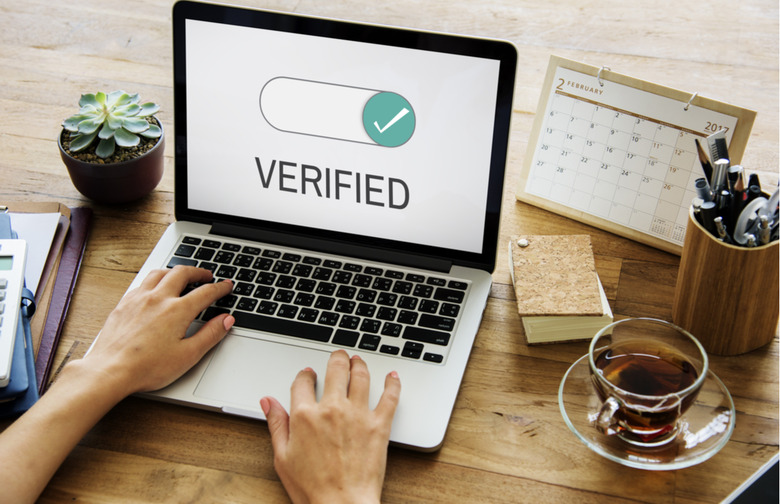 Shutterstock
Verification is the easiest way to put a potential host at ease so that they're more willing to rent out to you. Upload a photo of your government-issued ID, as well as a photo of yourself, for ID verification, for the maximum amount of reassurance. Further verification methods include adding your email, phone number and Facebook profile. Remember that hosts are wary of renting out their property to strangers if there's a chance of their things being stolen, vandalized or destroyed.
Not reading house rules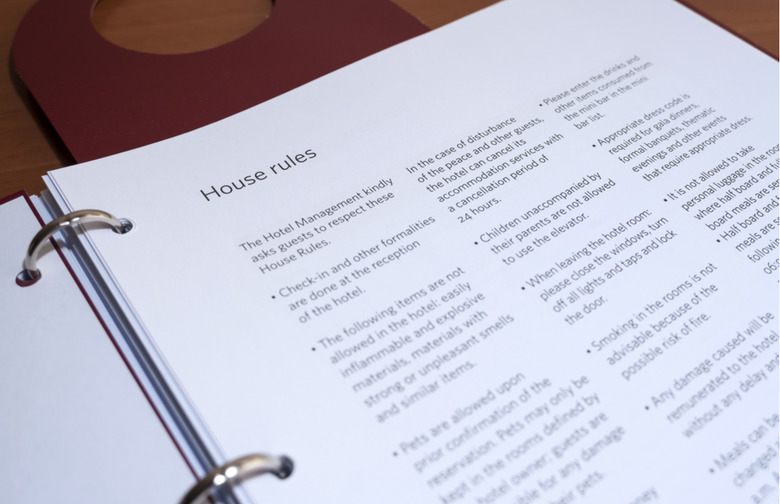 Shutterstock
In order to be more polite and respectful as a guest, you need to follow your host's rules. Read carefully through the house rules in a listing before booking to make sure that you're fully aware of your host's expectations and ready to comply. It's also a good way of gauging your host's attitude and just how strict they are.
Neglecting to verify your host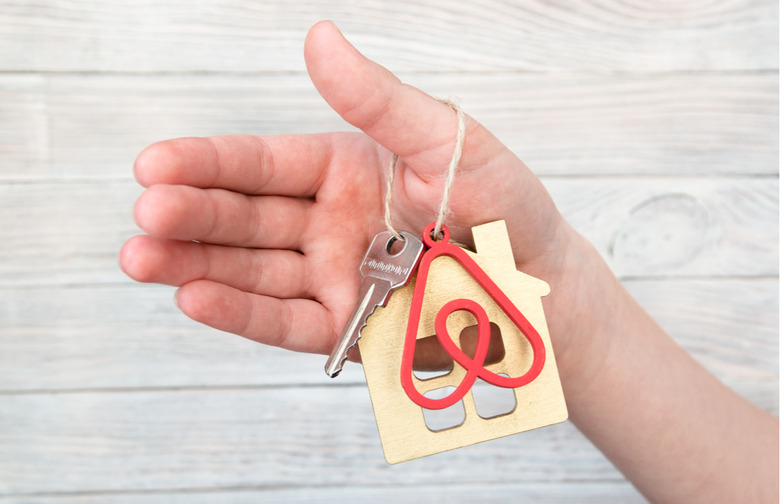 AlesiaKan/Shutterstock.com
Airbnb requires that all hosts are verified, but it's still good to do your due diligence anyway in order to make sure that not only is your host a good one, but that they'll also be someone you can get along with. Take a look at your potential host's profile to learn more about who they are, and make sure to read through their reviews. We advise sticking to booking with hosts who have at least four stars and a good amount of reviews. Your best bet is to book with a Superhost, a designation Airbnb awards to experienced hosts who have a history of providing excellent experiences for their guests.
Not checking local laws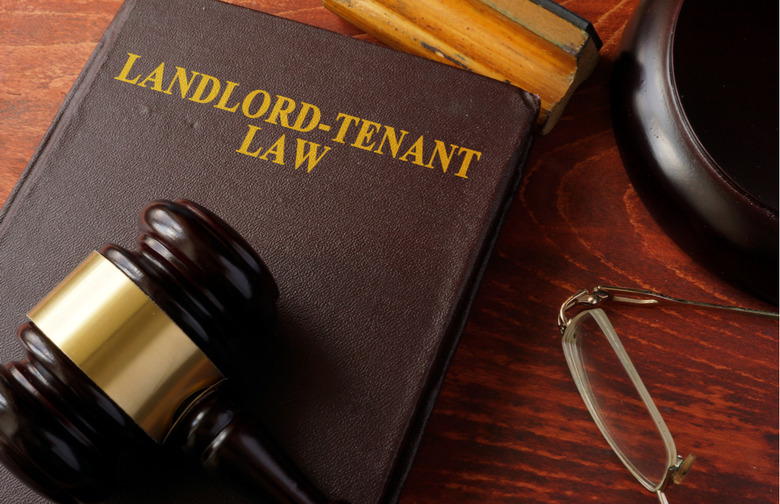 Shutterstock
Don't take the legality of a listing for granted. Airbnb has been met with legal challenges in many major cities such as New York, San Francisco, Barcelona and Paris, and studies have found a shocking number of listings in many metropolitan areas to be illegal. Make sure to read up on laws regarding rentals and Airbnb for your destination. A good rule of thumb is that renting a spare room or section of someone's home while they are present is OK, while renting out an entire apartment for a short amount of time is not. While you're not likely to get in trouble for unknowingly staying in an illegal rental, you could be booted out if the property is raided while you're there.
Messaging or paying outside Airbnb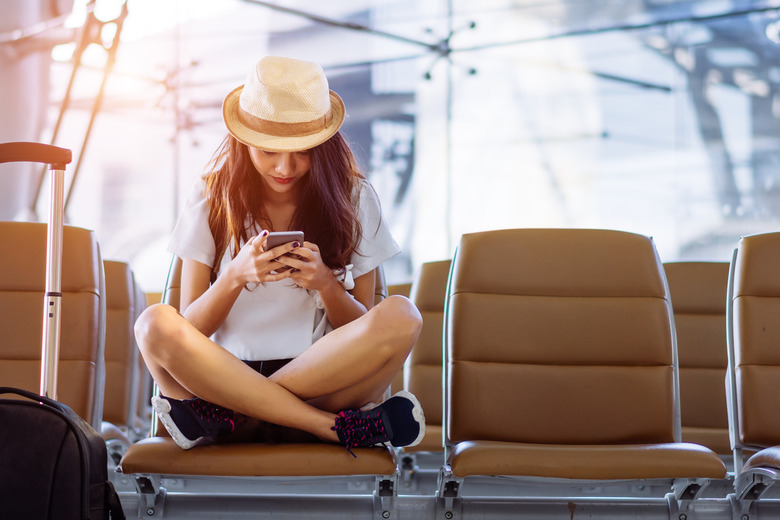 iStock
Keep all communications with your host on Airbnb. You may think it easier to exchange phone numbers, but having a record of your conversation on Airbnb's messaging system will protect you from any security issues and possible fraud. We also advise avoiding the Airbnb SMS option, which allows you to send a message through Airbnb via text, as your messages may get cut off. Payment is also best kept to Airbnb, so that everything is secure and accounted for should there be any problems or disputes.
Arriving without confirming details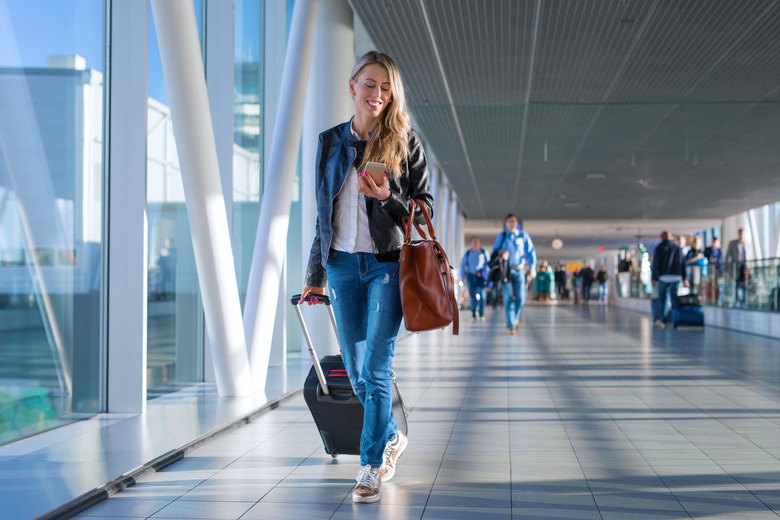 iStock
Communication is key for a successful Airbnb experience, and you'll want to stay in communication with your host regarding at least the essential details. Shoot them a message confirming your check-in time and details, such as where you need to meet them or pick up a key if applicable, the day prior to your arrival. You want to make sure that everyone's on the same page.
Checking in or checking out late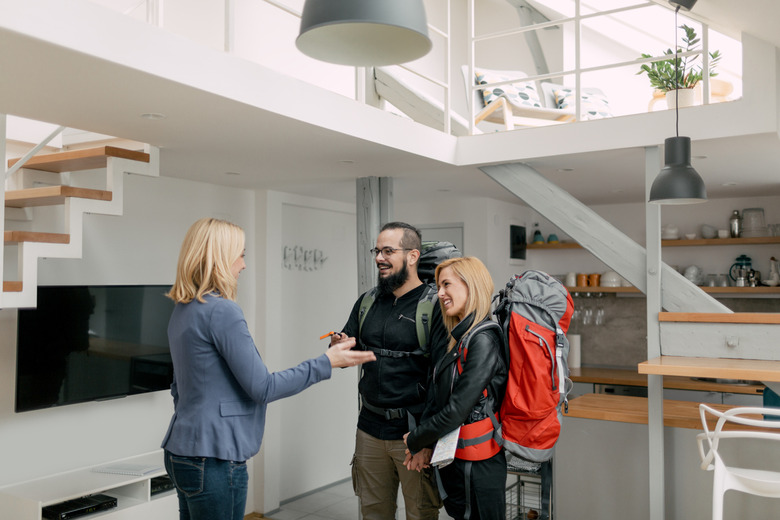 iStock
Your host is not a hotel concierge, and so you may have to stick to strict check-in and check-out windows. They won't be home all day, so be courteous and arrive for check-in and be ready for check out per their convenience, not yours. If something comes up and you're running late, make sure to communicate your issues with your host.
Forgetting to map out your location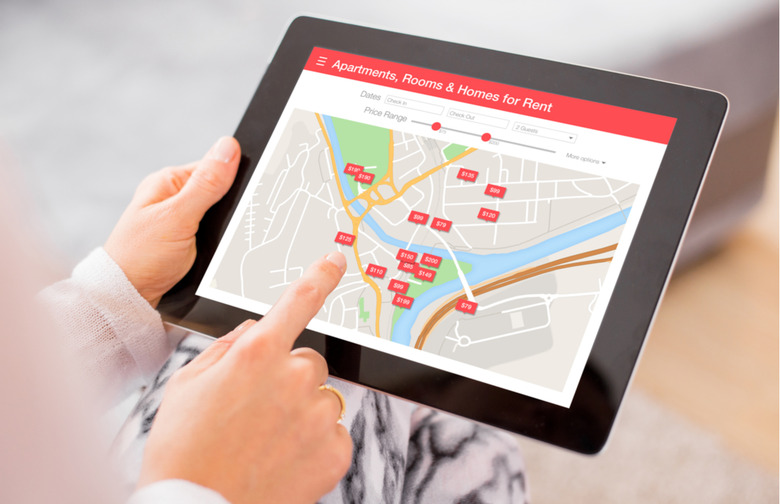 Shutterstock
When booking with Airbnb, you will only be able to see a listing's approximate location — typically within a few blocks — until your booking is confirmed. Still, you should be able to use this information to map out how long it will take you to get to local attractions and points of interests as well as where you need to go for public transportation.
Bringing extra people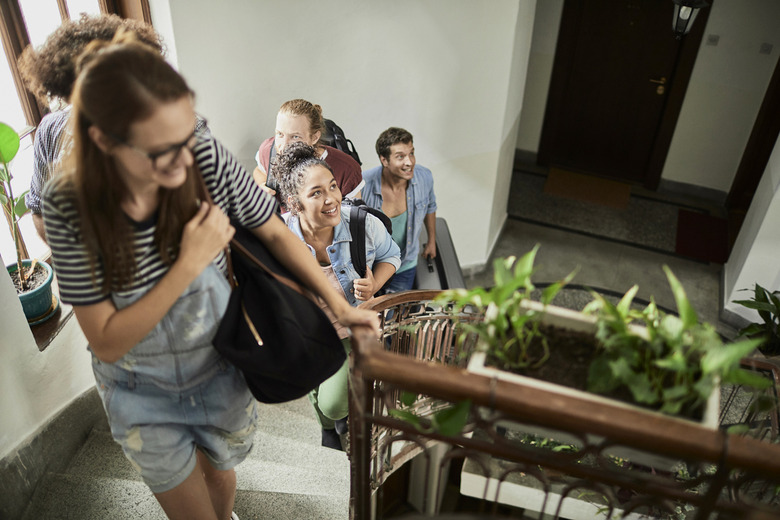 iStock
While you can have friends over for a bit, unless otherwise specified, don't have anyone staying with you that you haven't already included in your booking. Six people staying at a two-person booking is not only unfair to the host who is charging you for two people, but it can also be dangerous if there are strict occupancy limits. Guests that aren't listed in the official booking may not be covered by Airbnb's customer service and can create liability issues. If a host finds out you have extra people with you, they may charge you or even boot you from their property.
Acting like you have a housekeeper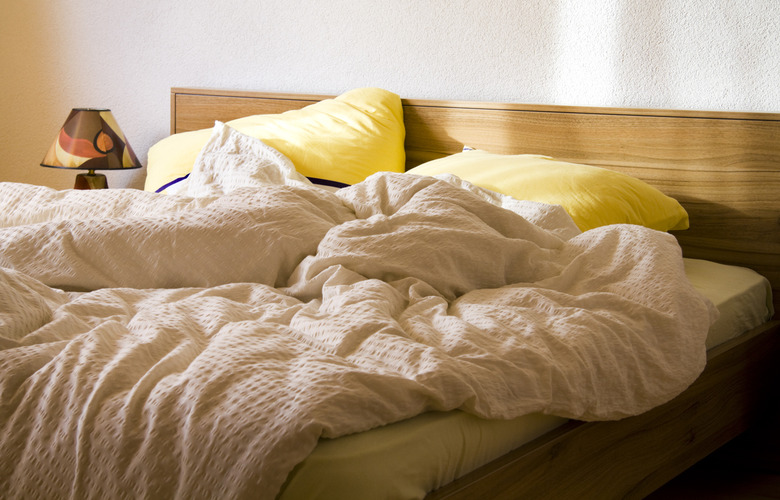 iStock
Hosts aren't hotel housekeepers, so you'll want to keep that in mind and clean up after yourself where possible. You most likely won't be getting daily turnover service, so set your expectations realistically too. Cleaning up any dishes you're allowed to do and making the bed could go a long way for helping out your host and even getting yourself a good guest rating.
Ignoring reviews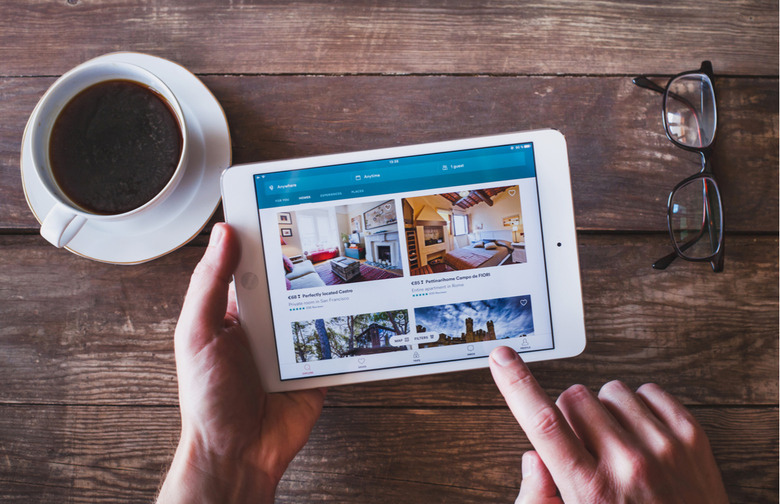 Song_about_summer/Shutterstock.com
Not only are reviews a great way to learn more about your host, they're also a vital tool to understanding what you're signing up for before you book a listing so that you can have a great stay. Reading through the details of both good and bad reviews will give you an idea of whether or not a place works for you, as bad reviews in particular will detail what kinds of issues previous guests have had and whether or not they're issues that will affect you.
Waiting too long to write a review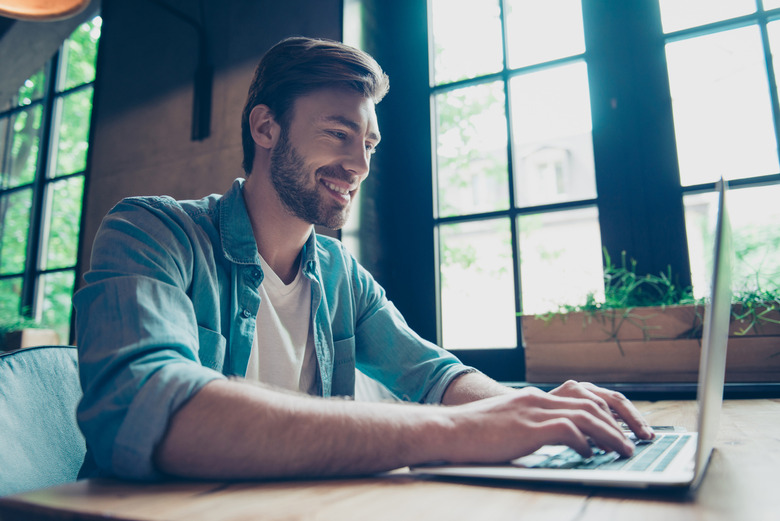 iStock
You have 14 days to leave a review after you've wrapped up your stay, so make sure you write one on time. Not only will your review help out your host and any prospective guests, but Airbnb also has it set up that neither you nor your host will be able to see each other's review until both of you have completed one. This should give you the freedom to be completely honest about your experience without fear of getting a bad review in retaliation. Make sure your review is detailed and comprehensive, as the more you write, the more you're helping out other people figure out how to afford their dream vacation.