National Parks Are Reopening. Here's What The National Park Service Wants You To Know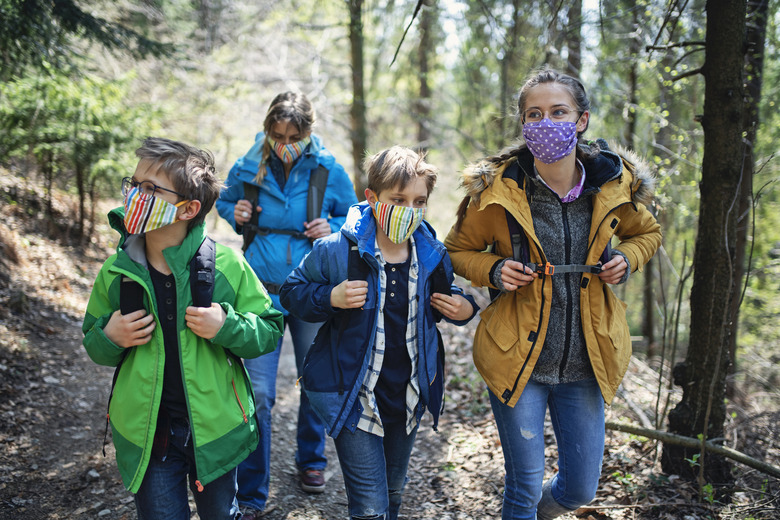 Imgorthand/E+ via Getty Images
America's national parks are some of the most beautiful spots in the U.S. Following guidance from the White House, the Centers for Disease Control and Prevention and state and local public health authorities, the National Park Service (NPS) is increasing access to its parks in a phased approach. Before you visit a park, there are a few key things you need to know.
National Parks: Take a Tour of Their Past Through Vintage Photos
Since outdoor park spaces began reopening in May, the NPS has made a push for park visitors to recreate responsibly. Now, as enclosed spaces such as historic homes, visitors centers and restroom facilities reopen, here's what NPS would like for you to know about park safety.
Hike smart
Scenic hiking trails at the national parks may be overcrowded. Follow CDC recommendations by wearing a cloth face covering whenever maintaining 6 feet of distance from other people is not possible. Some trails may be marked as one-ways to prevent crowding, so mind the signs. Other trails may be narrow and require that you come in close contact with other hikers. To stay safe, do not move off the trail no matter what.
Navigate indoor spaces safely
Once inside a reopened space like a visitors center, early settlement structure or historic meeting hall, pay attention to signs for directions on social distancing and face mask requirements. These may vary by location.
If you brought it, pick it up
Trash pickup may still be limited at the parks. So whatever you brought with you, be sure to pick it up and take with you to properly throw away.
Gather responsibly
The NPS recommends visitors recreate with only their immediate family and people in their household. However, in the case that a visitor chooses to gather with others at a national park, they should keep a consistent 6 feet of distance from others, wear a face covering, wash their hands frequently and be on alert for symptoms for two weeks following the gathering.
Of course, adventurers not yet up to visiting a park in person can access virtual tours of certain parks, zoos and more online. 
For everyone else looking to see the most beautiful places in America's state and national parks with their own eyes, America's national parks make for some of the most romantic adventures in the country.