National Park Of American Samoa Is A Remote Tropical Paradise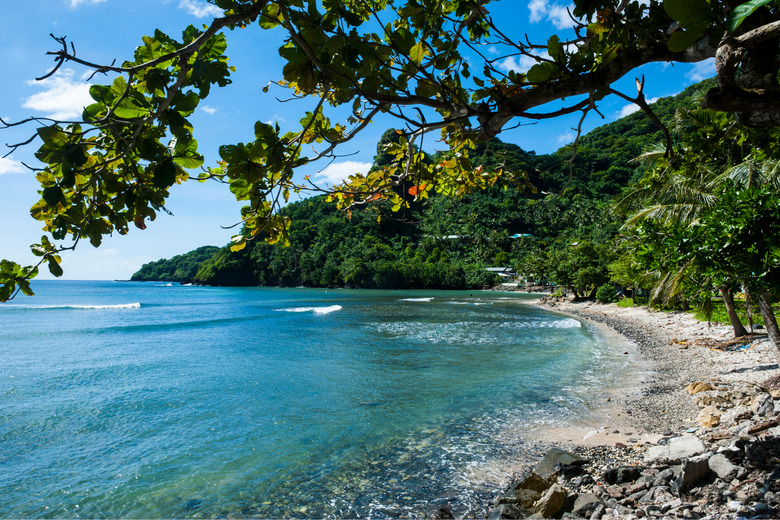 Danita Delmont/Shutterstock
When many Americans imagine the country's most remote national parks, they likely imagine the untamed wilderness of Alaska or the lush greenery and beautiful waterfalls of Hawaii. They might even be familiar with the underrated Dry Tortugas National Park off the coast of Key West, Florida, which is accessible only by boat or seaplane. 
Cool Pictures of Nature Around the World
But floating in the middle of the Pacific Ocean 2,600 miles southwest of Hawaii sits an often-overlooked tropical gem that is home to one of America's least-visited and most remote national parks: American Samoa. 
American Samoa is a United States territory and is actually a series of stunning remote islands. They don't see mass tourism, so they attract travelers looking to relax and reconnect with nature. 
The National Park of American Samoa spans sections of three volcanic islands — Tutuila, Ta'ū and Ofu — though the official visitors center is located in the capital city of Pago Pago on the main island, Tutuila. The park saw only 60,000 annual visitors in 2019, which pales in comparison to the almost 13 million people that year who visited Great Smoky Mountains National Park, America's most popular national park.
The National Park of American Samoa requires no fees or reservations and includes pristine, white-sand beaches and tropical rainforests as well as 4,000 acres of area surrounding the island that are underwater. The park protects the vibrant, beautiful coral reefs that line the islands along with the almost 1,000 species of fish that inhabit them.
Despite its remote location, the National Park of American Samoa actually gets more visitors than other American national parks that are the hardest to see.