The Most Spectacular Black Sand Beaches In The World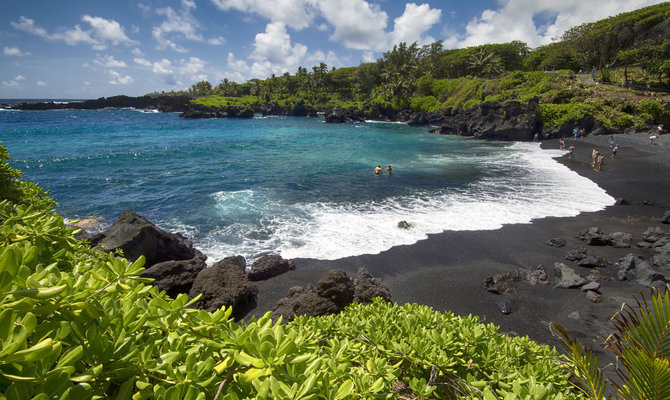 Thinkstock/ 7Michael
The Most Spectacular Black Sand Beaches in the World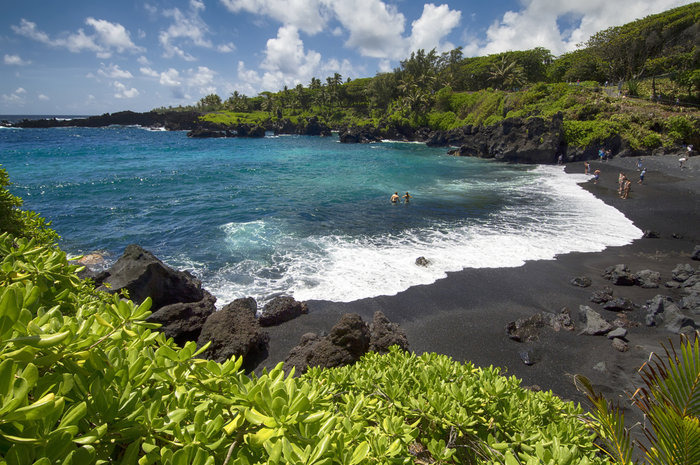 Thinkstock/ 7Michael
White sand beaches are beautiful but simple. Expand your horizons and visit one of the spectacular black sand beaches on this list.
Black sand is usually composed of volcanic minerals and lava fragments. In many cases the black sand is produced by lava flows that come in contact with the cold water. As the water flows out onto the beach, the lava hardens, creating black sand.
Each of these beaches is different in its own way. Some are more accessible than others, some are more secluded, and some are popular tourist destinations.
Enjoy the beauty of the black sand from the ocean. Take up a new water sport; try surfing or snorkeling; or lay right on the sand and catch some rays. Either way, the experience of exploring one of these black sand beaches is like no other.
Vik Beach, Iceland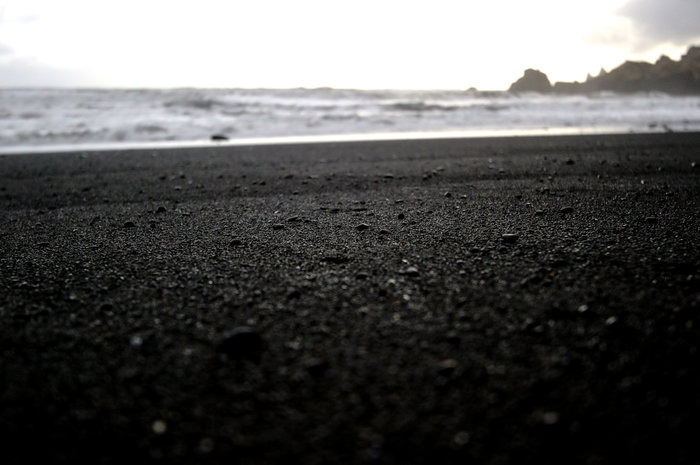 Thinkstock/ PharmShot
Vik Beach rose from the ashes of Iceland's volcanoes. It is known as one of the most beautiful non-tropical beaches on Earth and it's the islands most famous beach. View its incredible lava formations, high cliffs and caves.
Plage de Salée à Bananier, Guadeloupe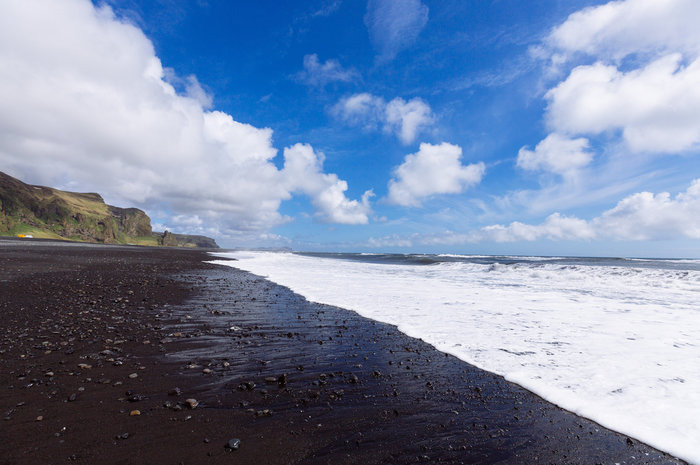 Shutterstock/ Andrzej Fryda
Located on the volcanic island of Basse-Terre. The ocean is incredible; this beach is the ideal surfing destination for beginner, intermediate to advanced surfers.
Black Sand Beach, Maui, Hawaii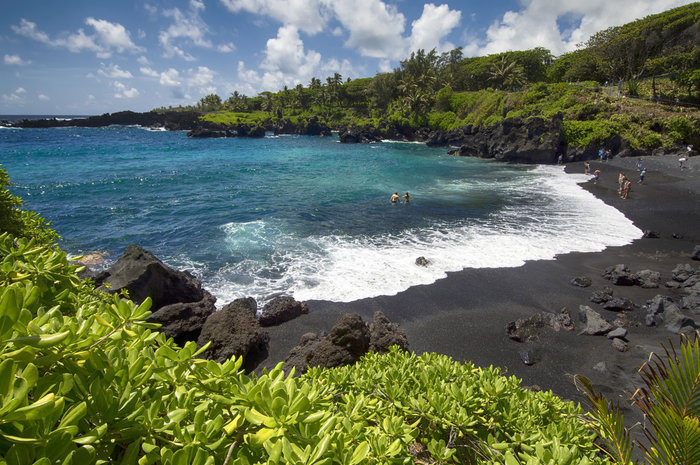 Thinkstock/ 7Michael
Black Sand Beach is located in Maui's Waianapanapa State Park. It was formed when lava hit the ocean and shattered. The beach is a prime spot in the park for tourists and photo opportunities. Don't miss the clear blue waters and mind-blowing colors surrounding the beach.
Black Bay, Grenada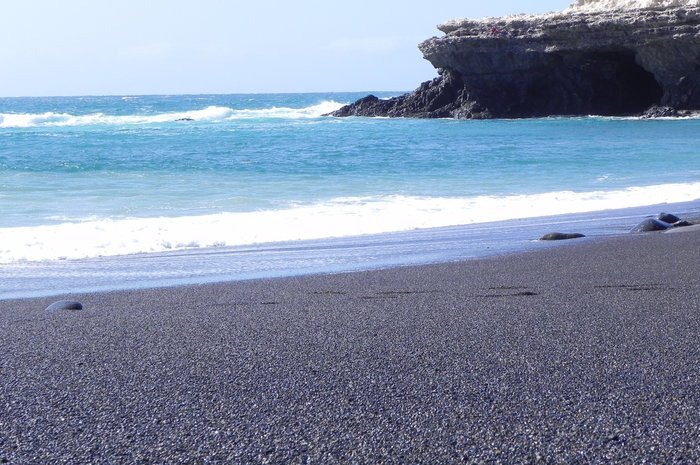 Shutterstock/ kruemel
Black Bay beach is accessible by hike from the Concord main road. It is positioned in a secluded area in the parish of St. John in Grenada. A review on Trip Advisor says: "The beach was absolutely amazing! It was really quiet and peaceful when we went, perfect for relaxation!"
Shelter Cove, California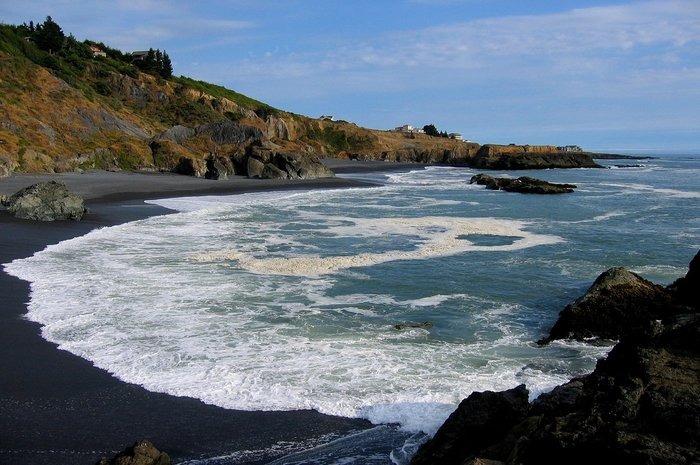 Thinkstock/ Bryan Brazil
Shelter Cove is only accessible by boat or plane. It's a small fishing community designed for a peaceful getaway. The secluded beach features approximately 3.5 miles of black sand and offshore reefs.
Rosalie Bay Beach, Dominica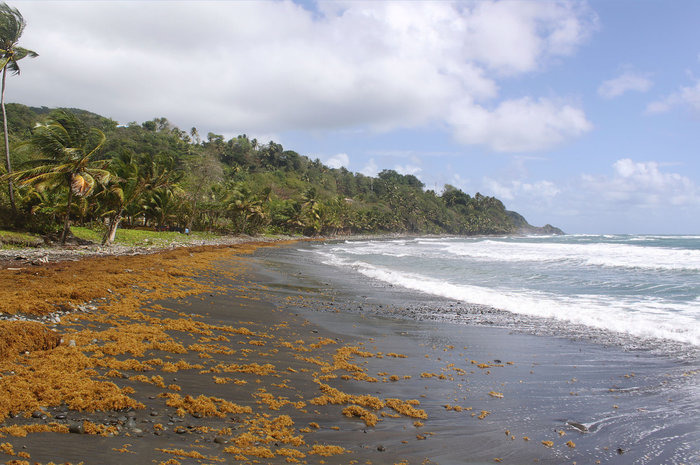 Shutterstock/Inga Locmele
Enjoy the spectacular scenery of this black sand beach as it meshes into the turquoise sea of Dominica. View the volcanic peaks as they rise up in the background. It is located at the intersection of the Rosalie Bay River.
Lovina Beach, Bali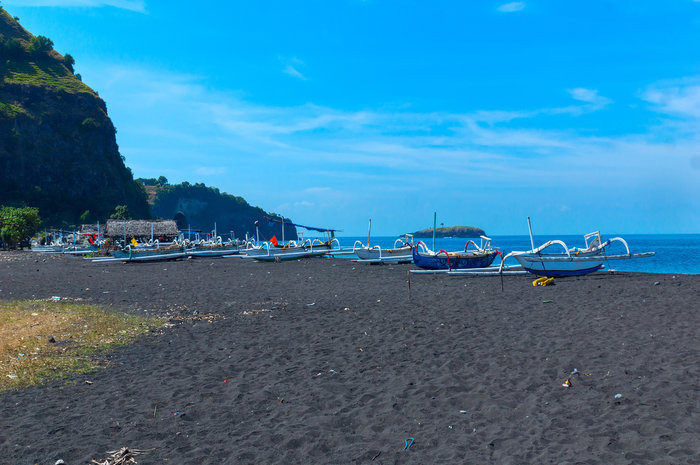 Shutterstock/ Andrey Tirakhov
This black sand beach is created from the cooled lava of Mt. Agung. Visitors describe this beach as very relaxing. It's a low-key beach with calm waves. One of the most magnificent places in Bali to watch the sunrise and sunset.
Playa Negrita, Puerto Rico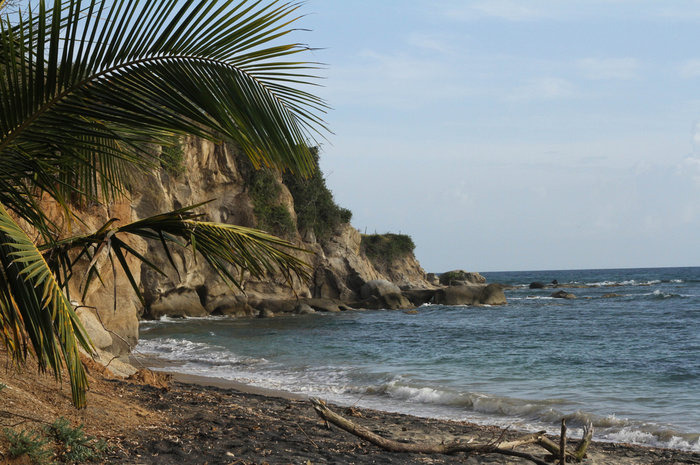 Thinkstock/ dwright121
The black sand on Playa Negrita was formed due to the lifting of tectonic plates and some volcanic activity. Oh, and was also a recent destination for a Victoria Secret swimsuit photoshoot.
Kaimu Beach, Hawaii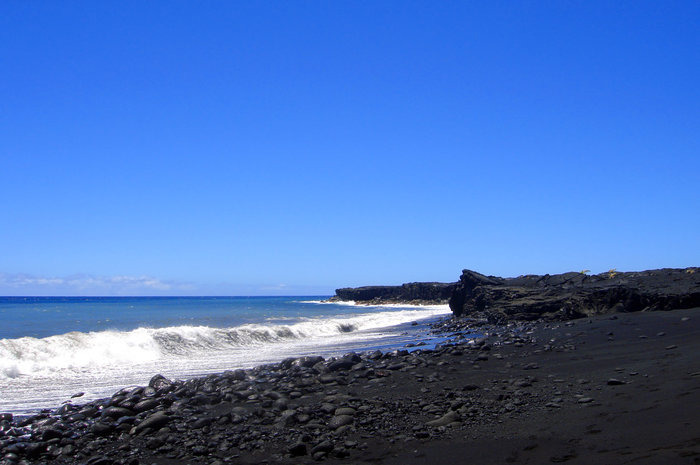 Shutterstock/ Cloudia Spinner
Kaimu Beach is said to be dangerous, but if you happen to be in the area you must see it. It was formed due to lava flow from the Kilauea volcano. It is advised to stay out of the ocean; the currents are too strong, so swimming is not an option.
Anse Chastanet Beach, St Lucia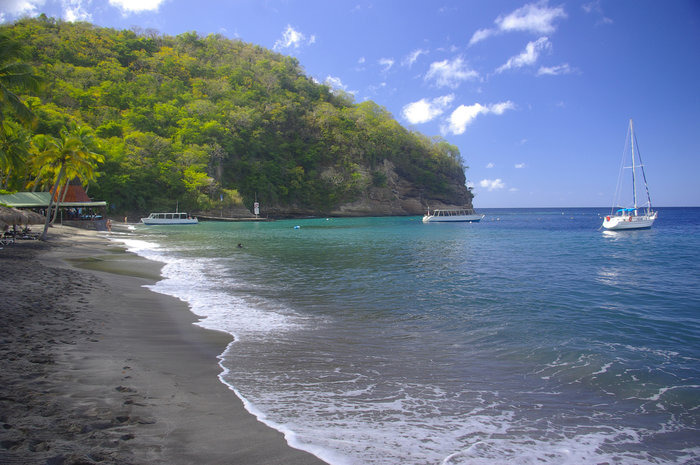 Thinkstock/ jaminwell
Anse Chastanet Beach is a luxurious beach located right in front of the Anse Chastanet resort. The resort has been rated 4.5 according to Expedia.com guest rating. It has a beach bar, 24-hour front desk, free breakfast, free WiFi and all-inclusive room options.