The Most Colorful Streets Around The World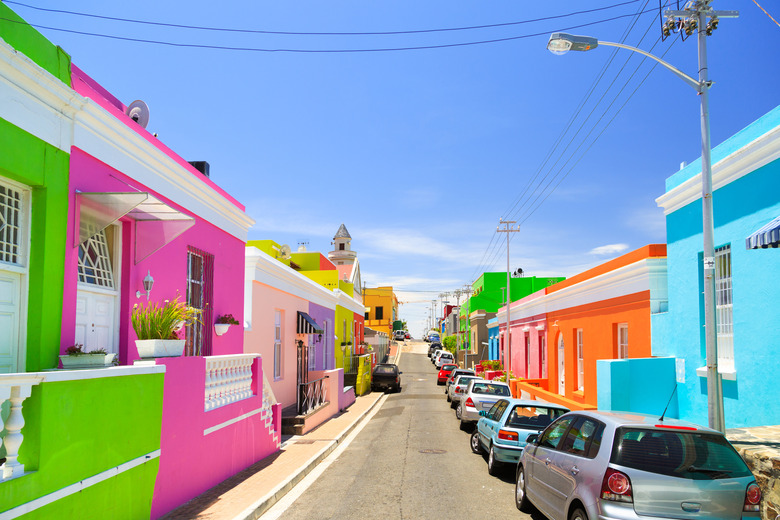 iStock
Sightseeing is a vital part of travel, and throughout the world, you'll find many gorgeous spots that are truly a sight for sore eyes. Color, especially, can bring a lot of life to an area and express local character in surprising ways.
Many streets and neighborhoods around the globe are undiscovered wonders of artistic expression and bold color palettes. Local artists and international muralists alike have contributed to some of the world's most famously bright streets. If you're looking to brighten up your next vacation, your travel bucket list should definitely include these Instagram-ready and utterly breathtaking colorful streets from around the world.
Caminito (Buenos Aires, Argentina)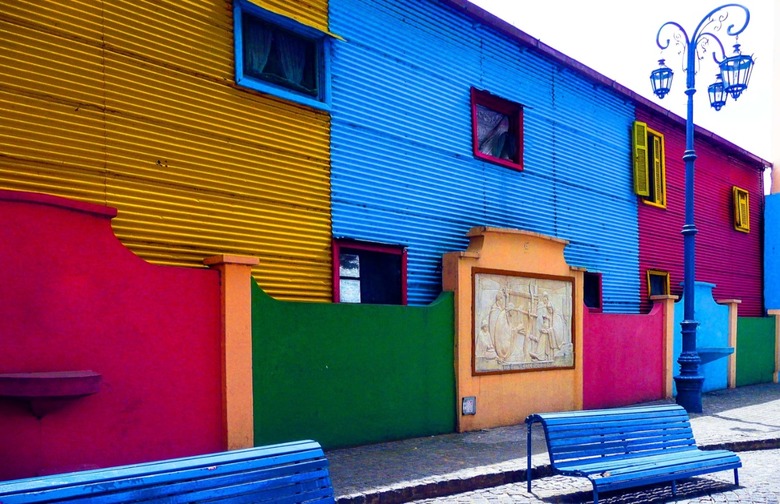 Zaramira/Dreamstime.com
The Buenos Aires neighborhood of La Boca is known for colorful street performers, particularly those dancing the Argentine tango. Even more colorful is the alley and street museum called Caminito, lined with brightly painted houses and stores as well as local artists.
Balat (Istanbul, Turkey)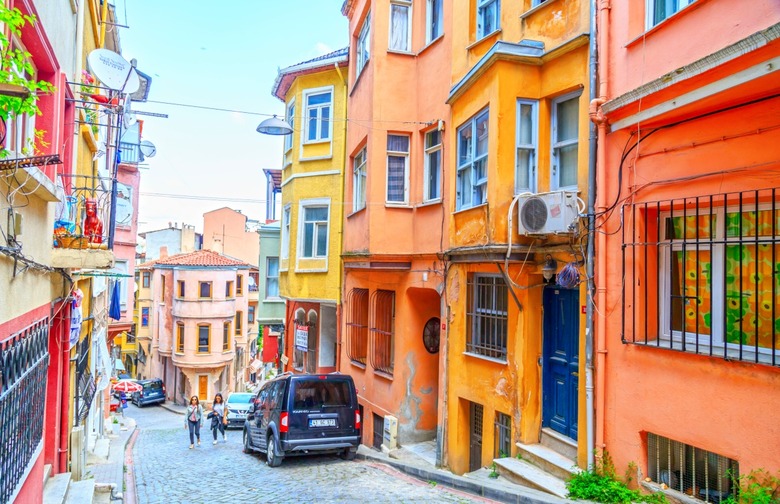 Engin Korkmaz/Dreamstime.com
The historic Jewish quarter of Balat showcases the diversity of the people of Istanbul, with multiple religions and cultures co-existing among beautiful churches, synagogues and mosques among other impressive architecture. The neighborhood is most famous for its colorful houses, which line the sloping cobbled streets alongside antique shops, teahouses and traditional bakeries. Most of the wooden homes are more than 50 years old, but some are up to 200 years old, and you'll find restaurants and cafés here that are perfect places to sit and enjoy the view.
Hosier Lane (Melbourne, Australia)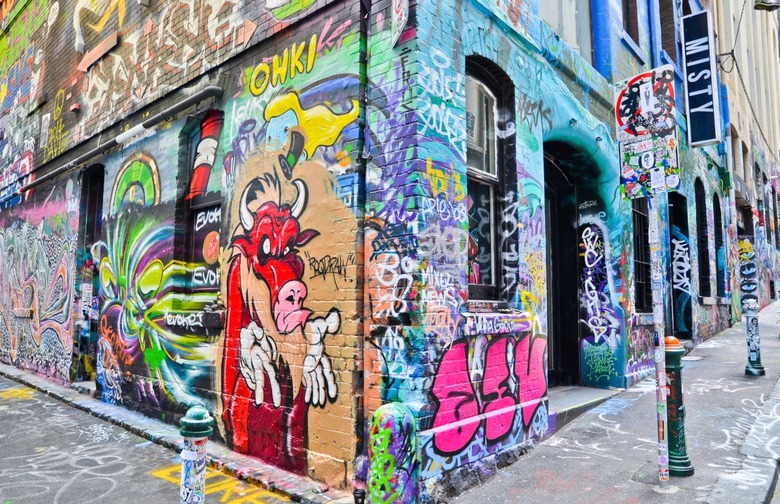 Chu-wen Lin/Dreamstime.com
Located in central Melbourne, Hosier Lane is an outstanding display of urban art. The graffiti-covered walls, murals and art installations in this cobbled laneway are done by amazing local artists as well as those who have come from around the world, with many pieces having a political theme.
Pelourinho (Salvador, Brazil)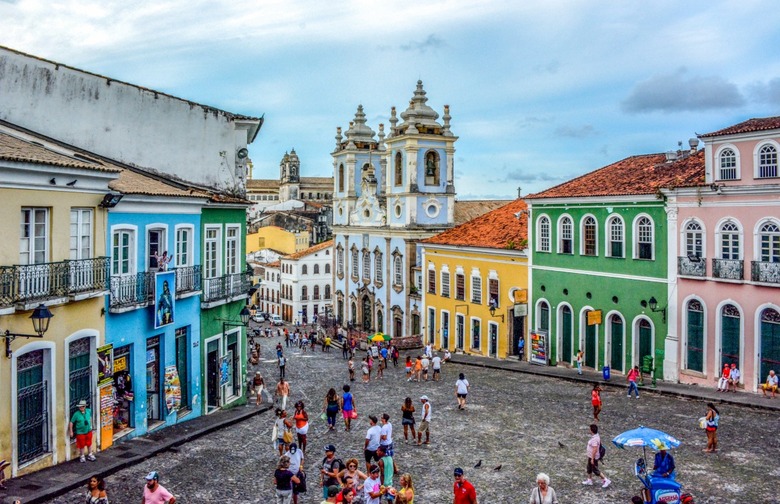 Zoroasto Felix dos Santos/Dreamstime.com
The historic city center of Salvador, Pelourinho is home to many historical monuments dating between the 17th and 19th centuries and is an officially designated UNESCO World Heritage Site. Colonial architecture and beautiful churches can be seen through the neighborhood, and brightly colored homes along cobblestoned streets bring even more life to the area, which is also home to some great restaurants and bars.
Caihong Juan Cun (Taichung, Taiwan)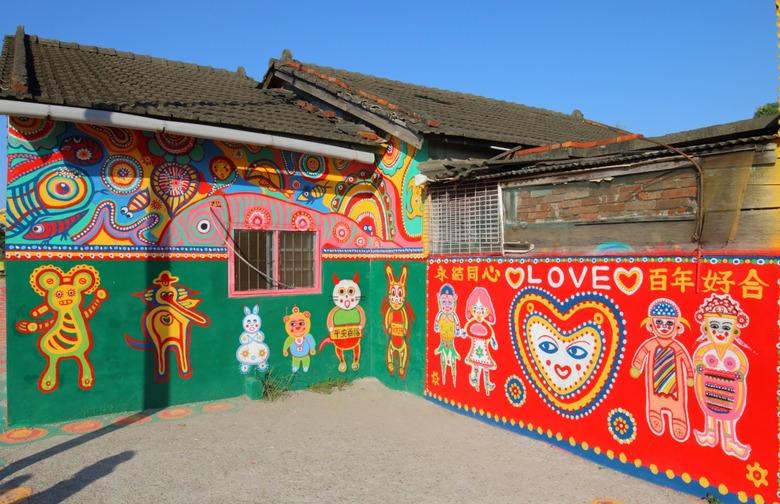 Mike K./Dreamstime.com
Caihong Juan Cun, Mandarin for "Rainbow Village," was created when former soldier Huang Yung-Fu began painting the houses in his village in an effort to save them from being demolished. Beautifully colored animals, flowers, birds and people cover the homes, walls, and streets of this village, which has more than a million visitors every year.
Jellybean Row (St. John's, Canada)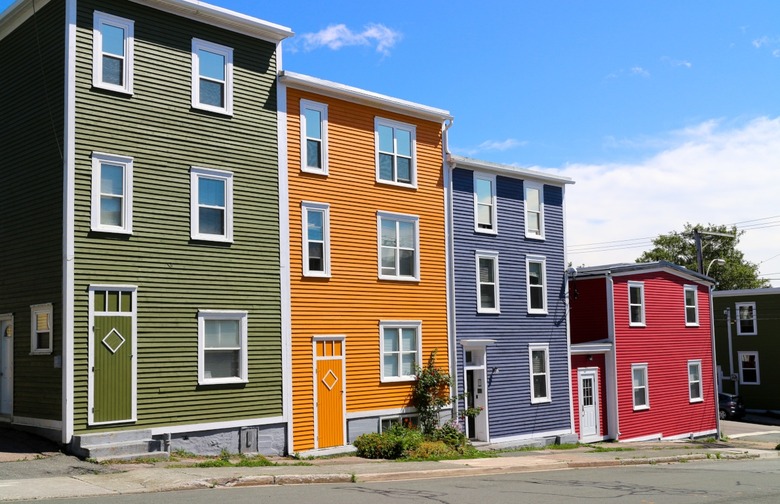 Tom Clausen/Shutterstock.com
Located in the downtown part of the colorful city of St. John's in the Canadian province of Newfoundland and Labrador, Jellybean Row is lined with houses painted in bright colors: blues, reds, greens, yellows, orange and brown. An extremely photogenic spot, some of the storefronts are also brightly painted along the sloping streets of this neighborhood.
Haji Lane (Singapore)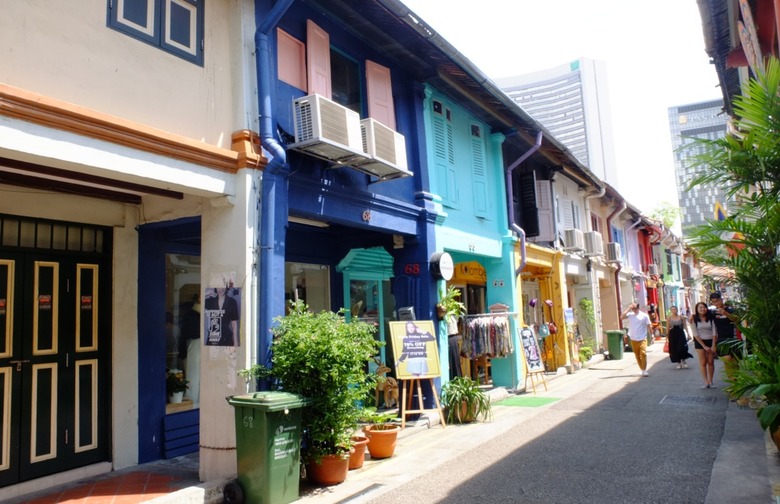 Pho Sold/Dreamstime.com
A trendy neighborhood perfect for hipsters, Haji Lane is the perfect place for the art-loving traveler. Known for its boutique shops, many of which carry young Asian designer brands and locally handmade jewelry, Haji Lane's Peranakan architecture and colorful buildings bring more life to an already colorful area, with breathtaking murals taking up the walls outside restaurants, cafés, bars, and stores.
Blue streets (Chefchaouen, Morocco)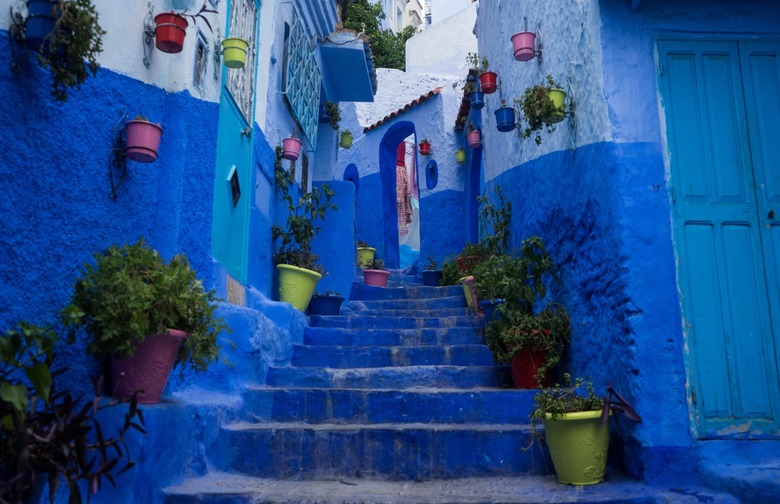 AlmaPhoto/Shutterstock.com
The northwestern Moroccan city of Chefchaouen is famous for picturesque blue and white buildings. Shades of blue cover both streets and buildings that reflect a mix of Spanish and Islamic architecture. Founded in 1471 as a fortress to fight against Portuguese invasions, the city is believed to have been painted blue in the 1930s by Jewish refugees as a reflection of the sky and heavens, reminding people to live a spiritual life. Other theories state that the blue is meant to keep mosquitos away or that the walls were simply painted in the 1970s as a tourist attraction.
La Habana Vieja (Havana, Cuba)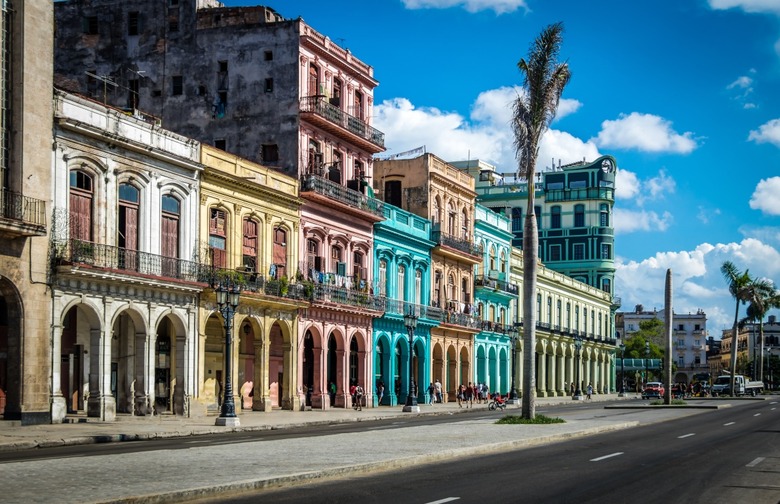 Diego Grandi/Dreamstime.com
Another UNESCO World Heritage Site, La Habana Vieja — Spanish for "Old Havana" — is the city center of the Cuban capital and is filled with beautiful examples of Spanish colonial architecture. Throughout this part of Havana, you'll find colorful classic cars driving past colorful buildings, particularly on Paseo del Prado, a promenade that lies right between La Habana Vieja and Centro Habana (Central Havana).
Rue Crémieux (Paris, France)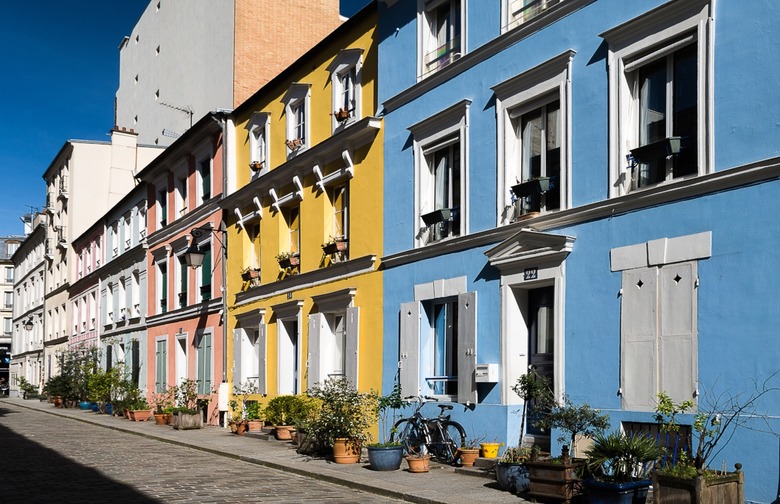 Gilles Bizet/Dreamstime.com
Away from the busy streets of central Paris, Rue Crémieux is located in the city's 12th arrondissement and is notable for its gorgeously pastel colored homes. Tourists are often seen strolling down the cobblestones of this pedestrian street (much to the chagrin of residents), but a trip early in the morning may beat the crowds.
Nyhavn (Copenhagen, Denmark)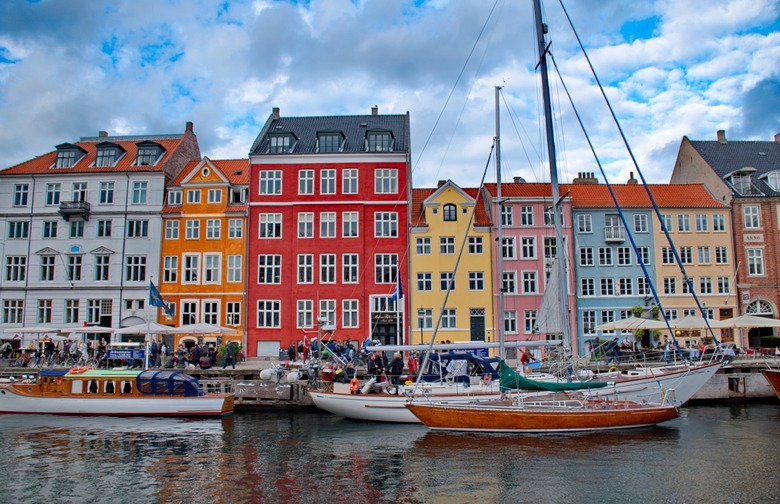 Anderm/Dreamstime.com
Nyhavn isn't just a picturesque canal; it's an entertainment district with bars, cafés and restaurants enjoyed by both locals and tourists. Known for the bright colors of the 17th- and early-18th-century townhouses that line the canal, Nyhavn also has many historical wooden ships docked in its port and was once home to famed 19th-century Danish writer Hans Christian Andersen.
Santa Marta favela (Rio de Janeiro, Brazil)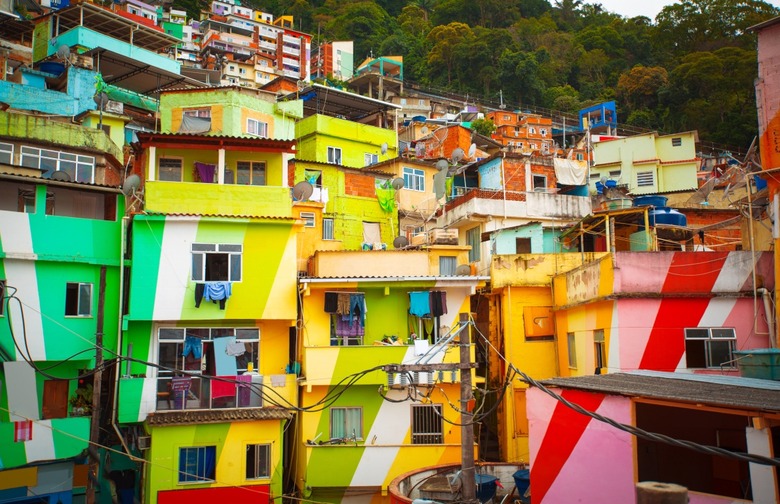 Skreidzeleu/Shutterstock.com
The Santa Marta favela in Rio de Janeiro's South Zone is home to approximately 8,000 people, and it's one of the steepest favelas in hilly Rio. Residents even need a cable car to get to higher parts of the hill on which the neighborhood is built. About 2,000 brick houses, 500 wooden houses, four kindergartens, three military unites, three bakeries, two sports fields, a small market, and a samba school can be found in Santa Marta. In 2010, residents transformed their neighborhood by painting its buildings with bright colors and creative murals with the help of two Dutch artists who started a community artwork project called Favela Painting.
Burano (Venice, Italy)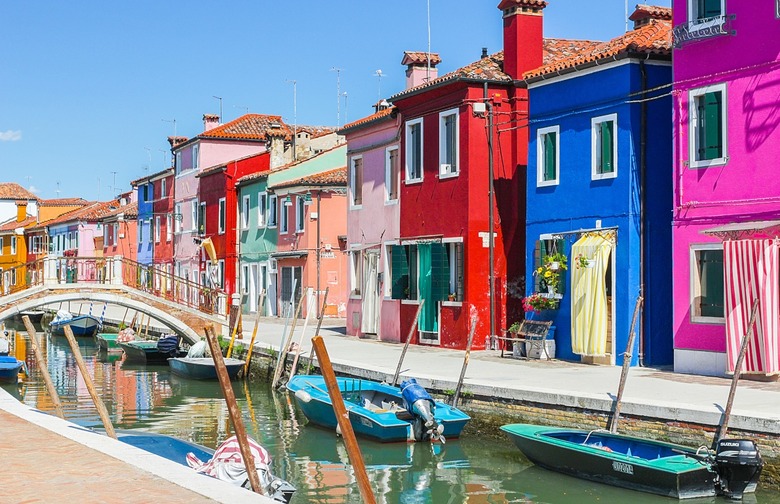 Iryna Savina/Dreamstime.com
Situated at the northern end of the Venetian Lagoon, Burano is an island known for its lace, as well as the small, brightly colored homes along its canal. Popular belief is that the fishermen who live in these homes began painting these houses so that they could see them from their boats out on the lagoon.
Rainbow Row (Charleston, South Carolina)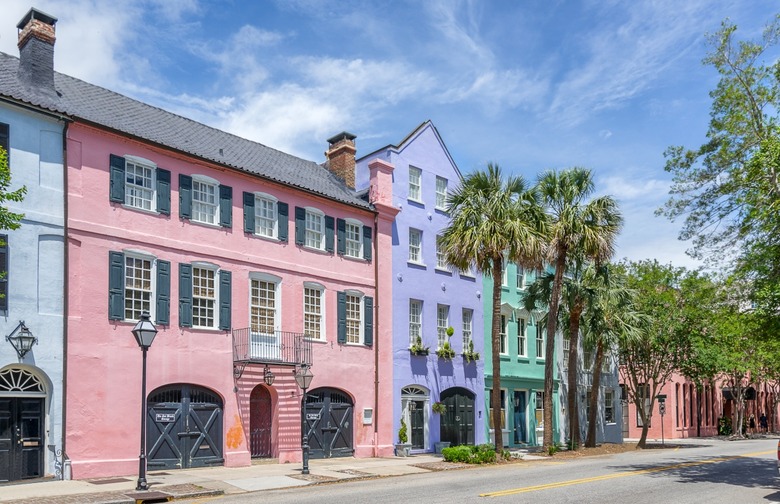 Gordon Bell/Shutterstock.com
A bucket list stop in the romantic city of Charleston, Rainbow Row consists of 13 Georgian houses that were painted in lovely pastel colors while being restored in the 1930s and 1940s. Different explanations have been given for why the houses were painted this way: Some say that the color of the paint helps keep the houses cool, while others claim that the original reason was so that drunk sailors would know which houses they were staying in when coming back from port.
Las Palmitas (Pachuca, Mexico)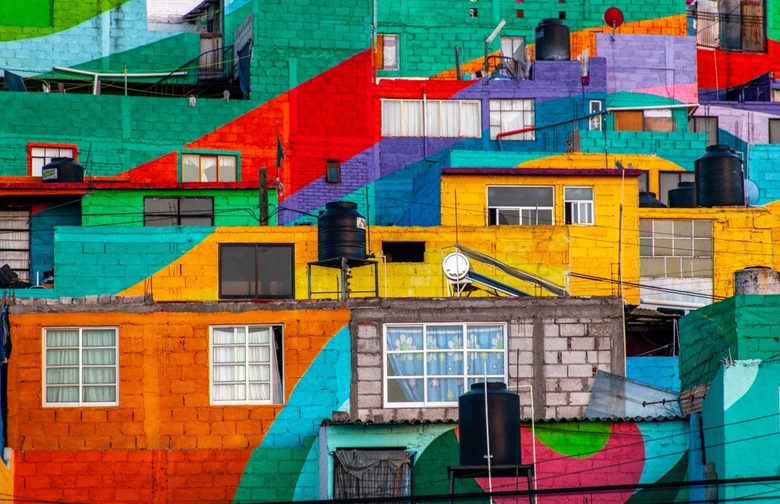 arthur enselme/istockphoto.com
Similar to the Santa Marta favela in Brazil, Las Palmitas is a low-income hillside neighborhood that was turned into a work of art by a group of street artists called Germen Crew in 2015. Approximately 2,000 homes were painted with bold and electric colors and patterns that, when seen from a distance, seem to form one big swirly rainbow mural inspired by Pachuca's nickname, "La Bella Airosa," which roughly translates to "the beautiful breezy city."
Old town (Colmar, France)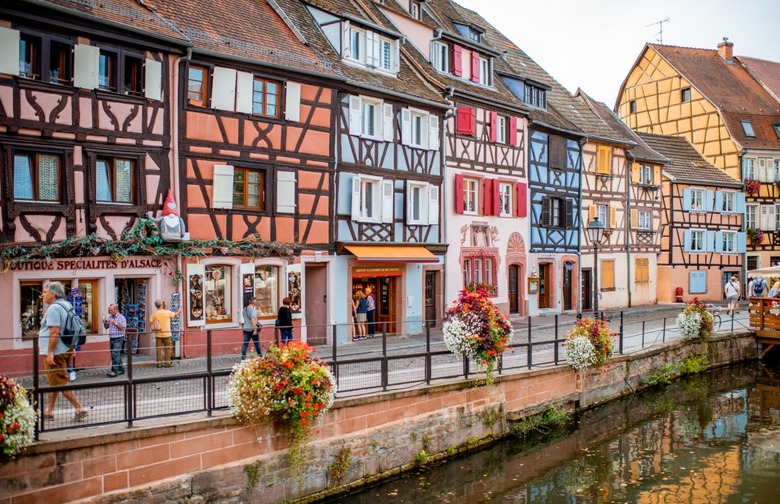 Rosshelen/Dreamstime.com
Colmar is famous for its historic old town and its storybook aesthetic, complete with cobblestone streets and German half-timber buildings with French shutters. Located in the northeastern region of Alsace, the city also has a canal running through it, earning it the nickname of "Little Venice," as well as beautiful flowers in the summer and amazing Christmas markets in the winter.
Bo-Kaap (Cape Town, South Africa)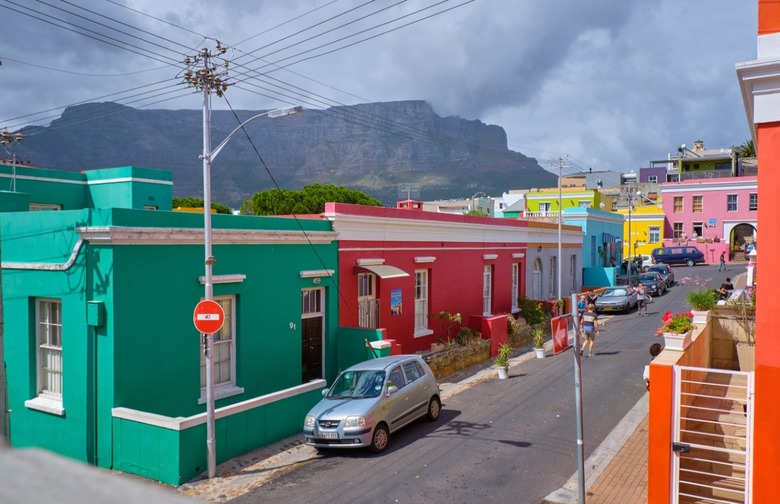 Meanderingemu/Dreamstime.com
The multicultural and predominantly Muslim neighborhood of Bo-Kaap in Cape Town is known for the gorgeously bright homes that run along its cobblestone streets. After the official end of apartheid, residents decided to paint their homes as an expression of freedom, using bright pinks, oranges, yellows, greens and light blues.
Kampung Pelangi (Semarang, Indonesia)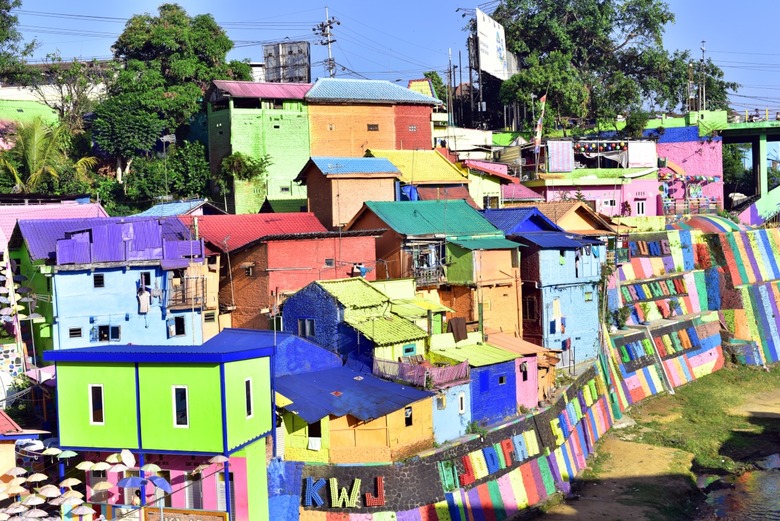 Ziya Akturer/Dreamstime.com
Kampung Pelangi, which means "rainbow village," is one of the most recent places to transform itself into an art project. A local teacher came up with the idea, and the village was given aid from the government, as well as a builders' association, to paint 223 homes at least three colors each. Walls, bridges and benches were also painted with patterns, objects and animals as part of the project, which saw help from Semarang's mayor himself. The project was completed in April 2017, transforming the village into a photogenic tourist spot.