Is Amtrak Still Running?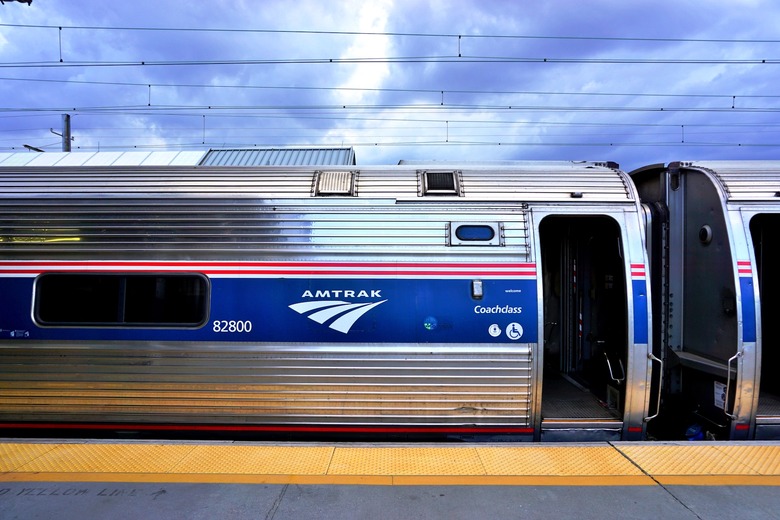 EQRoy/Shutterstock
Road trips are fun, with the many roadside attractions, but rail trips are an underrated way to travel. Scenic train routes allow for a relatively hands-off passenger experience. No maps, no motels or expensive hotels, no fuss — just nature's best views and historic towns. 
National Parks and Other Romantic Adventures in Every State
In America, cross-country train travel is synonymous with Amtrak trains. As the coronavirus pandemic rages on, travel looks unlike anytime before. While Amtrak trains are still running, some routes have been reduced and new social distancing precautions have been put into place to ensure passenger safety. Here's what to expect when traveling Amtrak during the pandemic.
First, review state travel restrictions
Before booking an Amtrak trip, look into your state's current restrictions and prepare to self-quarantine for up to two weeks upon your return home. 
Face coverings are required and booking is limited 
Face coverings are required for customers and employees at all times while on trains or thruway buses. In private rooms, face masks may be removed. Other common social distancing methods including enhanced cleaning, and cashless service has been implemented as well. To ensure a safe distance of 6 feet between passengers, bookings will be limited for Amtrak trips.  
Some routes may be operating on a reduced schedule
Popular routes like the Maple Leaf and the Cascades — known for views of jaw-droppingly beautiful spots in America and Canada — now cut off their routes before they cross the U.S./Canada border. Check here for other reduced schedules. 
Cafe carts are operating as carryout only
Lastly, cafe carts are operating as carryout only. Plastic barriers have been installed to protect employees and passengers, and all payments are cashless. 
If that all sounds like too much to handle, virtual tours of national parks, museums and zoos remain an enjoyable alternative to cross-country travel — or just scroll through photos of the most scenic train rides in America.